Covid-19
India




Madhya Pradesh




Hindi




Vidisha









Mrs. Madhulika Rajendra Agrawal (Rajjan)



Ganj Basoda (Hindi: गंज बासोदा), sometimes called Basoda, is a municipality in the Indian state of Madhya Pradesh. Ganj Basoda is one of the ten tehsils in Vidisha district.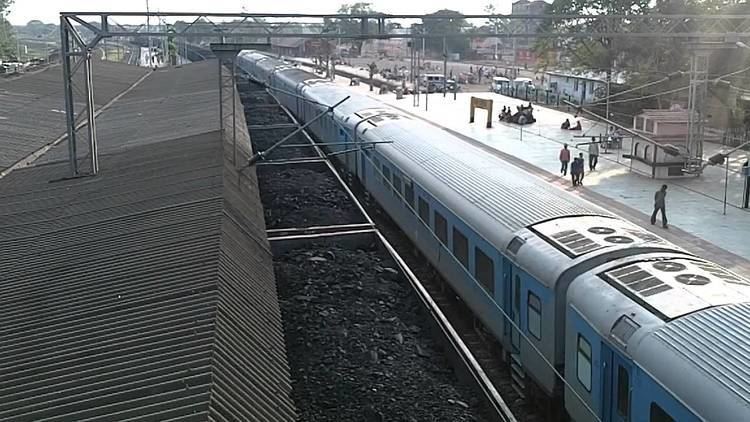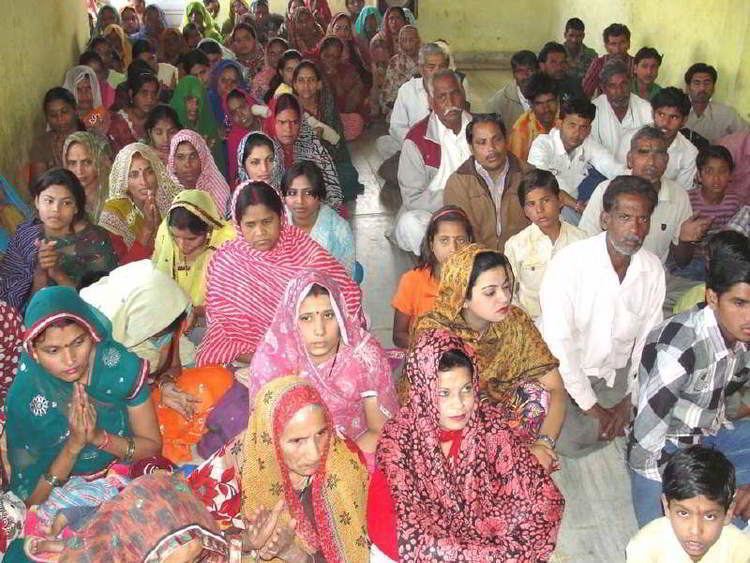 The princely state of Basoda was founded in 1753. The rulers belonged to the ruling dynasty of Kurwai State and Muhammadgarh and were titled Nawab.
Earlier there was an oil and flour mill named "Standard Flour and Oil mill" which also got the opportunity to fulfill the need of food in World War II. Owing to unknown reasons it burnt into ashes and because of this reason now the townsmen call it "jali mill". The site of the mill is located near the railway station, opposite the railway goods shed. Today the burnt building stands in the former standard flour and mill area.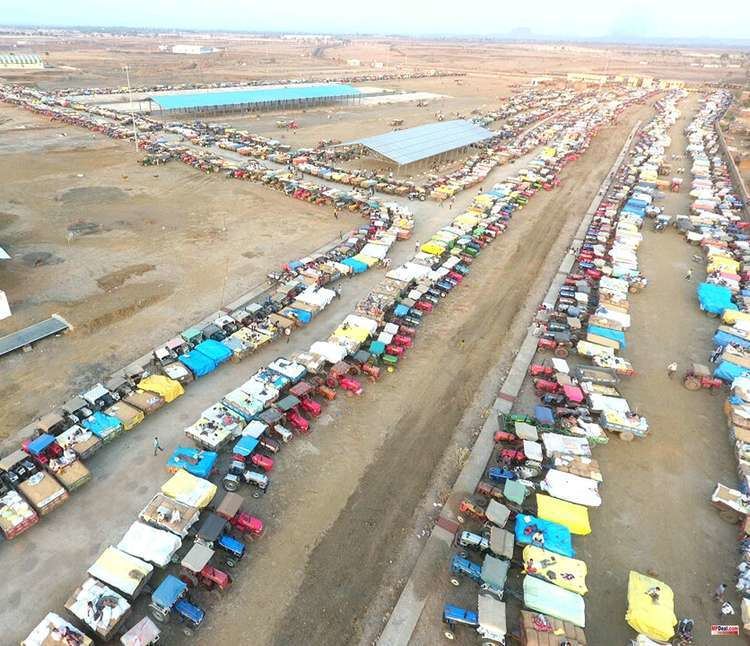 Ganj is a common suffix/prefix meaning market place or neighbourhood in Hindi, Bengali and Urdu, used in names of neighbourhoods and towns in India, Bangladesh and Pakistan such as Daryaganj.
Basoda is located at 23.85°N 77.95°E / 23.85; 77.95. It has an average elevation of 399 metres (1309 feet). The Parasari river divides the town into two parts. Another river Betwa also flows at west end, very close to the town.
Ganj Basoda's economy mainly depends on agriculture and Stone Mines. It has one of biggest Grain Mandi of Asia. Its Sandstone is very popular in foreign countries like UK, Italy etc. Main crops are wheat, gram, lentils, soyabean and ground nuts. Wheat of Ganj Basoda is famous all over the country. Ganj Basoda is also famous for its stone market. Stones mined from Ganj Basoda or near places exported to international market via Kandla port (Gujarat). It has sound trade market and increasing.
Rail network : Ganj Basoda railway station is 93 km from Bhopal Junction towards Jhansi (203 km) and 604 km from New Delhi Junction.
By road : 106 km from Bhopal via Vidisha (60 km), and 106 km from Sagar (M.P.) Pincode: 464221, Railway Station Code: BAQ. Trains like, Bhopal-Hinzammuddin Express, Dadar-Asr Express, Firozpur–CSTM Punjab Mail, Indore–Jammu Malwa Express, Rewa–Bhopal Express, Varanasi–LTT Kamayani Express, Hwh–Indore Shipra Express, Jabalpur–Somnath Express, Hyderabad-Nizammudin Southern Express, Vindyachal Express, Amritsar–Bilaspur Chhattisgarh Express, Gondwana Express, G.T. Express, Patalkot Express, Gorakhpur–Mumbai Kushinagar Express, Bhopal–Damoh Rajya Rani Express, Jawalpur–New-Delhi Shree-Dham Express, halts at BAQ station.
Ganj Basoda is a politically sensitive area in Madhya Pradesh. It comes under Vidisha parliamentary constituency. The former prime minister of India, Atal Bihari Bajpayee had fought and won elections from Vidisha. The current Madhya Pradesh chief minister Shivraj Singh Chouhan was a member of parliament from Vidisha for three terms. Former President Dr. Shankar Dayal Sharma mother Subhadra Sharma hails from Ganj Basoda. At Present the External Affairs Minister of India Sushma Swaraj is the M.P. from Vidisha constituency. Two major political parties BJP and Congress have strong hold in this area. In 2014 Municipality election Madhulika Rajendra Agrawal (Rajjan) became Mayor of Ganj Basoda city. She is very much close to External Affairs Minister of India Sushma Swaraj
The most important attraction near Ganj Basoda is the Shiva temple at Udaipur (Madhya Pradesh). It is a beautiful example of Indian architecture which resembles Bhojpur temple and Mahamaya temple. It is 13 km from the town of Ganj Basoda, and connected by bus service. Another old Shiva temple is in village Gamaker which is 9 km from Ganj Basoda. A large fair is organised on Shivaratri in both Udaipur and Gamaker. It may not be out of place to mention that of late the name "Basoda" has become rather well known in Urdu literature reading public as its name of the place occurs in the title of the story, "Basodai ke Mariam" by the well-known writer Asad Mohammed Khan - the main character Mariam is supposed to be a resident of Ganj Basoda.Pathari located at a road distance of 30 km from Basoda is an ancient site of historical importance for believers of Jainism and Buddhism. Temples (Jain 24 Thirtankars, Gadrmal temple, BHIM Gaja approx-50 ft height of single stone piece) of 10th-11th century are situated here at Pathari. 18 km from Basoda near village Udaipur is another village Muradpur, where one can see unique statue of Varah (Lord Vishnu avatar) only of its kind in world.
To visit Udaipur, Muradpur and Pathari(badoh)one can follow motorable road from Basoda, following given route—Ganj Basoda (0 km)- Bareth (10 km)- Udaipur (16 km)-Pathari (30 km. For Muradpur (3 km from Udaipur on branch route). You may visit Modern temple of Goddess Sheetala Mata in the heart of town Basoda.
† Not to be confused with a city in Indian state of Rajasthan with similar name, see Udaipur
Ganj Basoda Wikipedia