Chinese name

羅嘉良 (traditional)

Chinese name

罗嘉良 (simplified)




Birth name

Lo Ho-leung (羅浩良)

Ancestry

Dongguan, Guangdong




Jyutping

Lo4 Gaa1leong4 (Cantonese)

Spouse

Yan Su (m. 2009), Fong Man-Yee (m. 1998–2008)

Movies




Similar People

Yan Su, Benny Chan, Jin Yong, Dennis Yu
At the threshold of an era chinese theme song gallen lo la gia luong
Gallen Lo Ka-leung is a Hong Kong actor and singer who primarily acts in television series. He is sometimes credited as King Gallen or Law Ka-leung.
Contents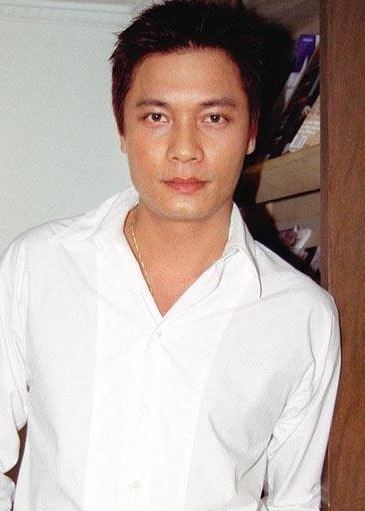 Gallen lo flora chan for you i will never give up ktv
Career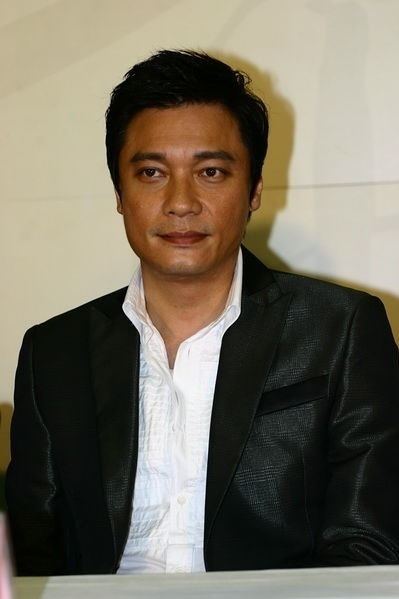 Lo started his television career in 1984 at ATV. He received short-term success in acting ATV and singing theme songs for some ATV series. Lo left ATV for rival TVB, but his career did not bloom until 1996, when he was cast in the series Old Time Buddy in 1997 and Secret of the Heart in 1998. Lo won TVB's Best Actor Award three times (1997, 1998, 2002).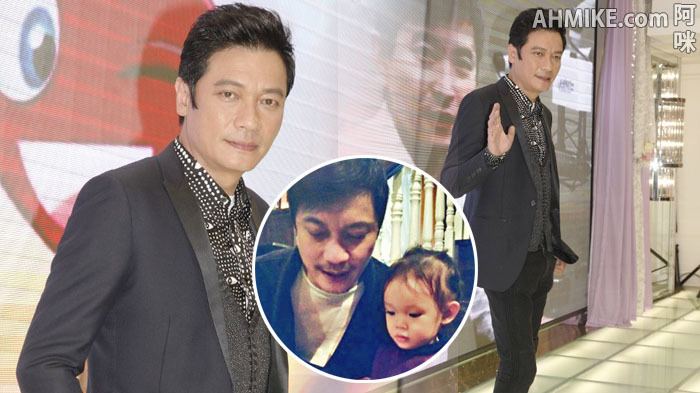 In 2003, Lo left TVB and started to focusing on acting and making commercials in Mainland China.
Personal life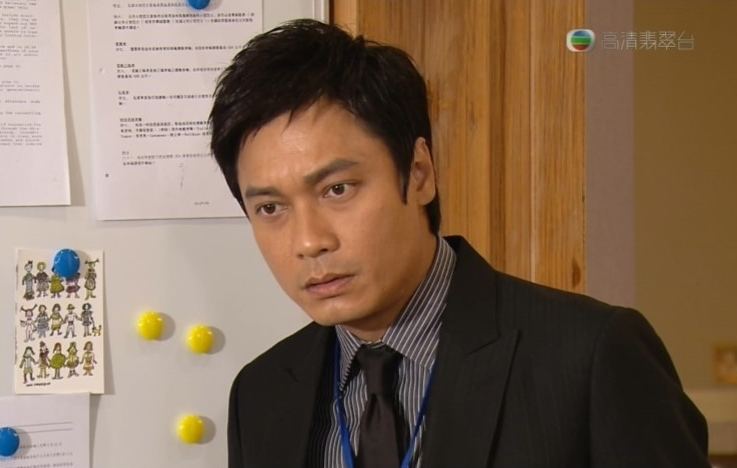 Lo married with Clare Fong Man-yee whom he worked in a non-acting role at TVB in 1998 and had a son before their marriage ended in 2007. In 2009 Lo married (Sophie) Su Yan, a mainland actress whom he has a daughter Sela.
Awards and titles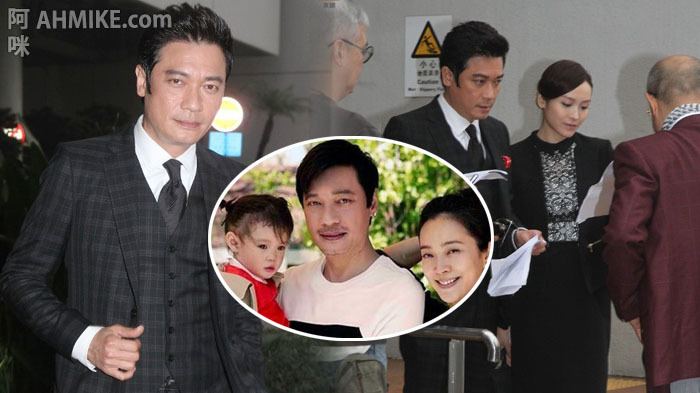 TVB Anniversary Awards 1997 Best Actor ~ Old Time Buddy
TVB Anniversary Awards 1998 My Favourite Actor in a Leading Role ~ Secrets of the Heart
TVB Anniversary Awards 1999 My Favourite On-Screen Partners ( Dramas ) ~ Feminine Masculinity ( with Flora Chan )
TVB Anniversary Awards 2000 My Top 10 Favourite Television Characters ~ At the Threshold of an Era 2
TVB Anniversary Awards 2001 My Top 13 Favourite Television Characters ~ Seven Sisters
TVB Anniversary Awards 2002 My Favourite Actor in a Leading Role ~ Golden Faith
TVB Anniversary Awards 2002 My Top 12 Favourite Television Characters ~ Golden Faith
Fung-Wan III - The 3rd Top Chinese TV Drama Award 2007 Most Favourite Hong Kong/Taiwan Actor
Discography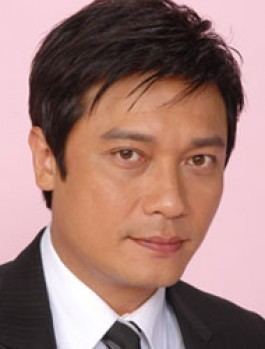 At Point Blank (我有时怕倾诉)
At The Threshold of An Era 1 (創世紀)
At The Threshold of An Era 2 (創世紀 II)
Seven Sisters (七姊妹)
Secret of the Heart (天地豪情)
Time's Fairytale (歲月的童話), opening theme song for Golden Faith
Sunny Days (陽光燦爛的日子) and When Love Comes to an End (當愛情走到盡頭), ending theme songs for Golden Faith and The W Files
On the Verge of Eternity (差一剎的地老天荒), opening theme song for Born Rich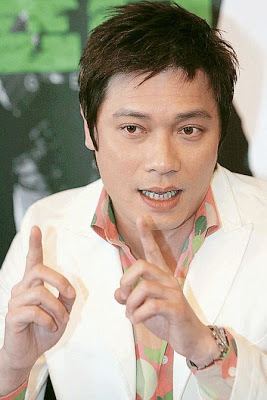 Filmography
Actor
2023
The White Storm 3: Heaven or Hell
2023
Start Here (TV Series)
as
Wu Dong
2022
Jing tian jiu yuan
as
Sun Yang
2022
Strange Legend of Tang Dynasty (TV Series)
as
Emperor
2022
Modern Dynasty (TV Series)
2020
Handsome Siblings (TV Series)
as
Jiang Bie He
2020
Crocodile Island
as
Lin Hao (as Gallen Law)
2019
Donggong (TV Series)
as
Emperor (2019)
2018
The Dark Lord (TV Series)
as
Yang Ying-Long
2017
In Harm's Way
as
Captain Hsu (as Gallen Law)
2017
Song of Phoenix (TV Series)
as
King Huiwen of Qin
2016
Zhui ji zhe (TV Series)
as
Li Rubin (as Luo Jialiang)
2013
The Patriot Yue Fei (TV Series)
as
Qin Hui (2013)
2011
Confucius (TV Series)
as
Zi Gong (as Jialiang Luo)
2011
Gu jin da zhan qin yong qing (TV Series)
2009
Fu gwai moon (TV Series)
as
Yat-ming (as Gallen Law)
2005
Divergence
as
Yiu Tin Chung (as Lo Ka Leung)
2004
Kung Fu Soccer (TV Series)
as
Grad Cheung (as Gallen Law)
2004
My Fair Lady (TV Series)
as
King Xuan of Qi (as Gallen Law)
2003
Eternity: A Chinese Ghost Story (TV Series)
as
Liu Dao
2001
Vampire Controller
as
John (as Gallen Law)
1999
At the Threshold of an Era (TV Series)
as
Yip Wing Tim
1999
Gigolo of Chinese Hollywood
as
Steven Chow / Chow Chung-chi (as Ka Leung Lo)
1999
Afraid of Nothing, the Jobless King
as
Ha Kong
1998
Secret of the Heart (TV Series)
as
Cheuk Seung Man
- Episode #1.5 (1998) - Cheuk Seung Man (as Gallen Law)
- Episode #1.4 (1998) - Cheuk Seung Man (as Gallen Law)
- Episode #1.3 (1998) - Cheuk Seung Man (as Gallen Law)
- Episode #1.2 (1998) - Cheuk Seung Man (as Gallen Law)
- Episode #1.1 (1998) - Cheuk Seung Man (as Gallen Law)
1997
A Recipe for the Heart (TV Series)(as Gallen Law)
1997
Those Were the Days
as
Li Kei (as Gallen Law)
1997
Nan hing nan tai (TV Series)
as
Lei Kei
1996
The Criminal Investigator II (TV Series)
as
Charles (as Gallen Law)
1996
Sun seung hoi taan (TV Series)
as
Kwok Sei-wai (as Gallen Law)
1996
Ambition (TV Series)
as
Cheung Man-Wai
1996
Cold Blood Warm Heart (TV Mini Series)
as
Tsui Ka-lap
1995
Plain Love (TV Series)
as
Fong Shu Gan / Fong Ah Tin
1994
The Legend of the Condor Heroes (TV Series)
as
Yeung Hong
1993
A Warrior's Tragedy (as Jialiang Luo)
1992
The Thief of Time (TV Movie)(as Gallen Law)
1992
Vengeance (TV Series)
as
Kiu Lei
1991
Pu guang ren wu (as Gallen Law)
1990
The Seasons II (TV Series)
as
Tong Ka Lai (as Gallen Law)
1989
Yee but yung ching (TV Series)
as
Wong Kwok-kei (as Gallen Law)
1988
Sai but dai tao (TV Series)
as
Luk Ga-ming (as Gallen Law)
1987
The Seasons (TV Series)
as
Tong Ka Lai (as Gallen Law)
Soundtrack
2004
Kung Fu Soccer (TV Series) (performer: "Fight For Every Second")
1997
Nan hing nan tai (TV Series) (performer: "Old Time Buddy")
References
Gallen Lo Wikipedia
(Text) CC BY-SA