The Fuzhou Prefecture-level City is located to the south of the provincial capital Nanchang, bordered in the east by Fujian Province. Its total area is 18,800 km2 (7,300 sq mi). Its population is 3,700,000 people, using Timtonese as spoken language. The area is located northwest of the Wuyi Mountains, and is drained by the Fu River (Fuhe), which flows northwest and north, to the Poyang Lake (in the neighboring Nanchang Prefecture).It is well known as 'The Cradle of the Talent'(Chinese:才子之乡) and 'Cultural State of Timtonese'(Chinese:旴语文化之邦).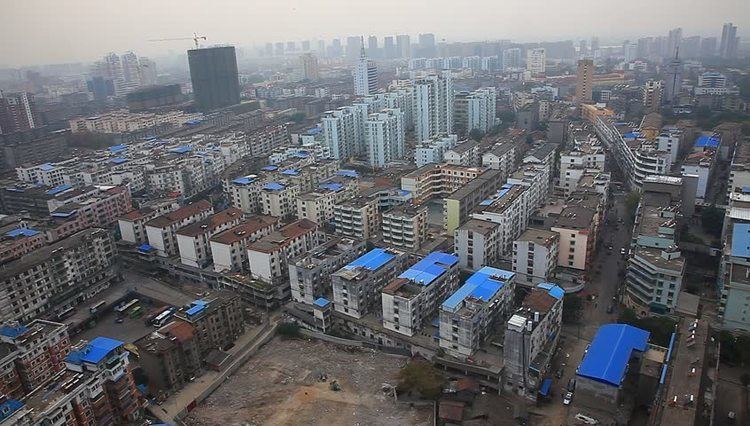 The culture of Fuzhou is the mainstream constructing the Gan culture with extraordinary and unique local characteristics, in which humanity, art and environment are closely integrated.
Besides mandarin, Timtonese, a predominant dialect in Komese family, is widely used as spoken language in Fuzhou. Komese is one of the 7 biggest dialects in China that popularizes in 55 million people in large parts of Jiangxi Province, east Hunan Province, southeast Hubei Province, southwest Anhui Province and Northwest Fujian Province, nearly 5% population of China. Caichaxi (tea leaf-picking Opera), Yongjia Drama, Yihuangqiang and Haiyanqiang (Singing with local accent) are initiated or developed in the cultural zone of Fuzhou. Besides, there are various types of dance and drama including Huaguxi,Nuo dance, Sanjiaoban, Meng opera, Qiansuo dance and dragonlanterns.
Zen is the characteristic Buddhism culture in Fuzhou. Zen Buddhism was classified into three tributaries, Caodong faction,Yunmen faction and Fayan faction. Buddhist abbot of Caoshan Temple in Yihuang County Benji and Liangjia from Dongshanpuli Temple in Yifeng County established the highest reputed Caodong faction. Practiced nearly 30 years in Caoshan Temple, Benji is one of the initiators of 'Five Families and Seven Clans'. His disciples spread all over the world, including the Master Chengyang in Japan.
Mashed Tea is made from fresh tea leaf, salts, and sesame seeds. Mildewed Fish (Zhuangyuan fish). Zixi Bread. Jinxi Valley Tea. Nancheng rice flour and glutinous rice wine. Dongxiang chicken eggs. Yihuang mildewed Toufu. Lichuan tea plant mushroom. Nanfeng pickled vegetables. Jinxi crisps like the thread of lotus root. Jinxi honey pears. Chongren chickens with speckled feather. Linchuan Gong wine. Linchuan pickled cabbage. Fuzhou water melons. Nanfeng honey oranges. Guangchang Lotus. Le'an 'south ginseng' tea (gynostemma pentaphyllum (thunb.) makino).
Bamboo furniture. Nanfeng tandoor. Lichuan porcelain. Jinxi silk quilt. etc.
The whole nation was divided into 9 states after the flood control by Ancient Emperor Dayu. The territory of Fuzhou was included in Yangzhou State at that time. There were vicissitudes of jurisdiction to Country Wu (827 BC), to Baiyue Tribes in the Spring and Autumn Period, to Country Chu during the Warring States Period (334 BC). Thereafter it was included in Jiujiang Shire in 26th year of Qin Dynasty (221 BC).
In 204 BC, the territory was attributed to the hereditary estate of Emperor Huainan. Two years later, Yuzhang Shire was dissociated from the hereditary estate of Emperor Huainan. Nancheng County, currently belonging to Fuzhou, was initially appeared as the 11th county in Yuzhang Shire, which contained 18 counties. In 96 AD, another county Linru was named, also belonging to Yuzhang Shire of Yangzhou state.
In 257 AD, County Linru and Nancheng were divided from Yuzhang Shire to establish a new shire Linchuan, which also attributed to Yangzhou state. Thereafter County Linru and Nancheng were divided to 10 counties including Linru,Nancheng, Xiping,Xinjian,Xicheng, Yihuang, Anpu,Nanfeng, Yongcheng, Dongxing. All these counties were jurisdicted by Linchuan Shire, with the administration center in Linru County. In 291 AD, Linchuan Shire was affiliated to Jiang State. In 522 AD, Bashan Shire was divided from Linchuan Shire, ruling 7 counties Xinjian, Xining, Bashan, Dafeng, Xin'an,Xingping, Fengcheng. Linchuan Shire and Bashan Shire belonged to Gao State in 557 AD. The two Shires were replaced by Fu State in 589 AD, in the meaning of appeasing the people. This is the origin of Fu State (Fuzhou).
In 811 AD, Fuzhou was upgraded as Shang State. In 975 AD, it was renamed as Jun State. In 1149 AD, Le'an County was established and included to Fuzhou, which rules County Linchuan, Chongren, Yihuang, Jinxi and Le'an at that time. On June 23, 2000, Fuzhou city was officially established as a prefecture-level city in China.
The main industries in the area are food, textiles, food processing and light-modeled cars.
Fuzhou has direct jurisdiction over two districts and nine counties:
Districts (区, qu):
Linchuan District (

临川区

), the seat of the municipal government, CPC and Public Security bureaux and Intermediate People's Court.
Dongxiang District (

东乡区

)
Counties (县, xian):
Nancheng County (

南城县

)
Nanfeng County (

南丰县

)
Lichuan County (

黎川县

)
Chongren County (

崇仁县

)
Le'an County (

乐安县

)
Yihuang County (

宜黄县

)
Jinxi County (

金溪县

)
Zixi County (

资溪县

)
Guangchang County (

广昌县

)
Xiangtang–Putian Railway: Fuzhou Station near Fuzhou central city
Hangzhou–Changsha High-Speed Railway: Fuzhou East Railway Station in Dongxiang District
On 23 May 2010, a train traveling from Shanghai to Guilin derailed here due to landslides damaging the track.
On 26 May 2011, three explosions struck government buildings. Two people were killed and at least six injured in the blasts. The cause of the blasts is being investigated.
Fuzhou is historically important as the home (specifically Linchuan) of Wang Anshi, the famous reformist prime minister of Song Dynasty, Zeng Gong, an influential scholar and historian of the Song Dynasty, and Tang Xianzu, the great Ming Dynasty dramatist.