Name

Fritz Busch




Role

Conductor




Siblings

Adolf Busch







Died

September 14, 1951, London, United Kingdom




Education

Hochschule fur Musik und Tanz Koln




Books

Pages from a musician's life




Albums

Mozart: Don Giovanni (Mono Version)




Similar People

Adolf Busch, Sena Jurinac, Alexander Kipnis, Salvatore Baccaloni, Rudolf Serkin
Beethoven fritz busch 1951 symphony no 3 eroica movement 1 austrian symphony orchestra
Fritz Busch (13 March 1890 – 14 September 1951) was a German conductor.
Contents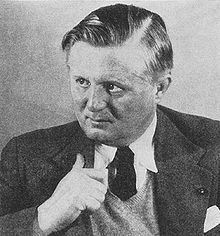 Johannes brahms symphony no 4 fritz busch vienna symphony orchestra
Early life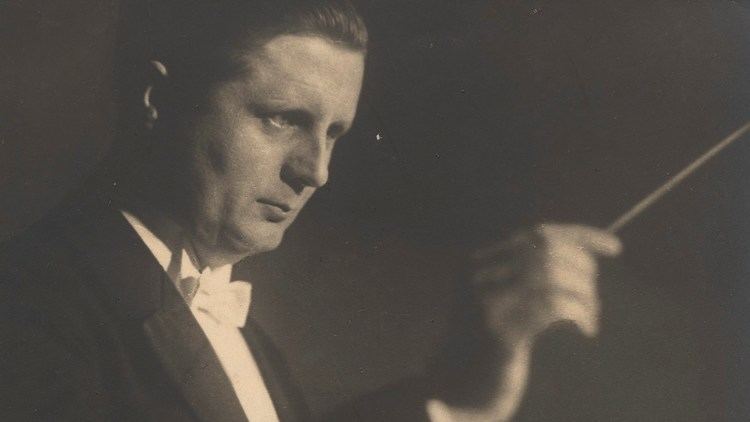 Busch was born on 13 March 1890 in Siegen, Province of Westphalia, the son of a former itinerant musician. His brothers were also musicians, the violinist Adolf Busch and the cellist Hermann Busch. He attended the Cologne Conservatory in 1906, where he studied conducting with Fritz Steinbach. He was appointed conductor at the Deutsches Theater, Riga, starting in 1909, and from 1911 to 1912 toured as a pianist. He was then hired as music director for the city of Aachen in 1912, and worked there until the beginning of World War I in 1914, when he enlisted.
At the end of the war he returned to Aachen, where he conducted the Aachen Municipal Opera. But six weeks later, he was appointed music director of the Stuttgart Opera. There he became known for his efforts to increase the breadth of the repertoire including with works of new composers, such as Paul Hindemith and Hans Pfitzner. His performances, including modern stagings and set designs by Adolphe Appia for Richard Wagner's Ring Cycle music dramas, added to his increasing renown. In 1922, he was appointed the music director of the Dresden State Opera. During his tenure of 11 years there he kept that organization at the highest level, mounting innovative, provocative stagings with the help of prominent costume and set designers. He premiered works by Richard Strauss (Intermezzo (1924) and Die Ägyptische Helena (1928)), Ferruccio Busoni (Doktor Faust (1925)), Paul Hindemith (Cardillac (1926)) and Kurt Weill (Der Protagonist, 1926). In 1924 he made his only appearance at the Bayreuth Festival conducting Die Meistersinger. Upon his arrival, he decided to attend a chorus rehearsal that was in progress, only to be dragooned into the tenor section by the chorus master Hugo Rüdel, who had mistaken him for a member of the choir. His 1932 Salzburg Festival production of Mozart's Die Entführung aus dem Serail, which was designed by Carl Ebert and sung by a carefully selected cast, was a highly successful collaboration.
Nazi regime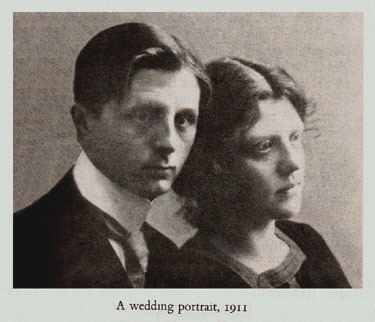 Five weeks after Hitler came to power on January 30, 1933, Busch was removed from his post at the Dresden State Opera in a politically motivated dismissal. This March 1933 dismissal was humiliating: Nazis in the front rows shouted "Out with Busch" at the beginning a performance of Rigoletto, leading to his replacement as conductor by Kurt Striegler. The Nazis charged that despite his high salary, Busch had taken frequent leaves from the opera to accept guest-conducting invitations elsewhere, although these had been built into his contract. Not himself Jewish, he counted many Jews among his friends and was opposed to dictatorship.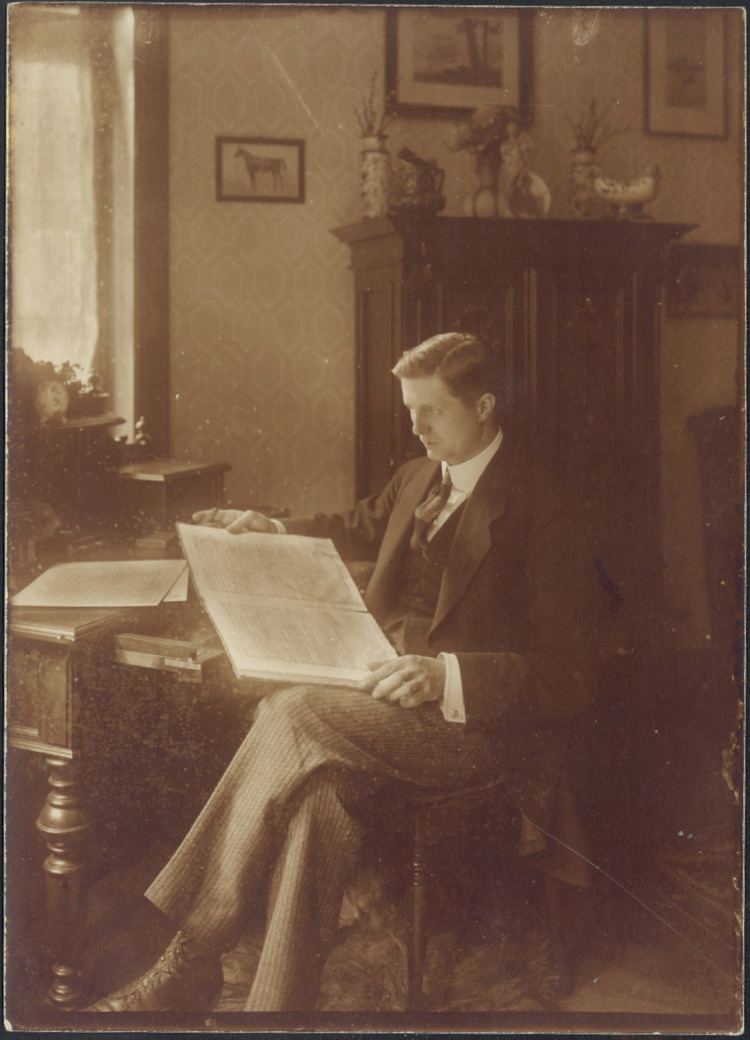 He went on to make several tours of South America before becoming the music director of the Glyndebourne Festival Opera in England in 1934, where he made highly distinguished first recordings of Mozart's three da Ponte operas from 1934 to 1936 (see below). He remained at Glyndebourne until the outbreak of World War II in 1939. He also conducted at the Teatro Colón in Buenos Aires (1934–36 and 1940–47) and at the Metropolitan Opera in New York, and from 1934 on with the Danish National Symphony Orchestra. also conducted the Stockholm Philharmonic Orchestra from 1937 to 1940. Despite support from German novelist Thomas Mann, he was unsuccessful in obtaining Swiss citizenship, but in 1936 succeeded in obtaining Argentinian papers. He resumed the Glyndebourne musical directorship in 1950 following a healing of breach with the organization over his failure to cast Audrey Mildmay for a 1941 New Opera Company, New York production of Così fan tutte at a time when she badly needed money. He also conducted at the Met in New York from 1945 to 1949, and the Chicago Symphony from 1948 to 1950. After the war, he also returned to work in Copenhagen and Stockholm.
He was a National Patron of Delta Omicron, an international professional music fraternity.
He was the brother of distinguished violinist Adolf Busch and cellist Hermann Busch, who made definitive recordings of Mozart, Beethoven, Schubert, Schumann, Brahms, Dvorak and Reger with their formidable Busch String Quartet. He was married to Margarete Boettcher Busch. His son, Hans Busch, later stage director at the Indiana University Opera, was born in 1914. He died in London in 1951.
Notable recordings
1934–1935: Wolfgang Amadeus Mozart, Così fan tutte, with the Glyndebourne Festival Opera, feat. soloists Heddle Nash, John Brownlee, et al. (EMI Références, Naxos Historical)
1935: Wolfgang Amadeus Mozart, The Marriage of Figaro, with the Glyndebourne Festival Opera, feat. soloists Roy Henderson, Norman Allin, et al. (Naxos Historical)
1936: Wolfgang Amadeus Mozart, Don Giovanni, with the Glyndebourne Festival Opera, feat. soloists John Brownlee, Salvatore Baccaloni, Ina Souez, Roy Henderson, et al. (Naxos Historical)
1950: Wolfgang Amadeus Mozart, Così fan tutte excerpts, with the Glyndebourne Festival Opera, feat. soloists Sena Jurinac, Richard Lewis, Erich Kunz, Mario Borriello et al. (Guild Historical, Immortal Performances)
1951: Wolfgang Amadeus Mozart, Idomeneo excerpts, with the Glyndebourne Festival Opera, feat. soloists Sena Jurinac, Richard Lewis, Alexander Young et al. (Immortal Performances)
All of these outstanding Mozart Glyndebourne recordings, excellent-sounding for their day, have been collected and reissued in one finely transferred nine-disc CD set (Warner Classics).
Source: Fritz Busch discography (in German) [1]
References
Fritz Busch Wikipedia
(Text) CC BY-SA