Covid-19
1991–1993 1998–present




J. Sumbi M.D. Himself






Los Angeles, California, United States




Project Blowed, Haiku D'Etat, DJ Kiilu, JMD, Mathmattiks, The Mighty O-Roc, Spoon




Innercity Griots, To Whom It May Concern..., The Promise




Hip hop music, Freestyle rap, Jazz rap




Project Blowed, Decon, 4th & B'way Records




Aceyalone, Myka 9, Self Jupiter, Peace





Twitter
Freestyle Fellowship is a hip hop group from Los Angeles, California. It consists of Aceyalone, Myka 9, P.E.A.C.E., and Self Jupiter. They are part of an underground hip hop collective Project Blowed.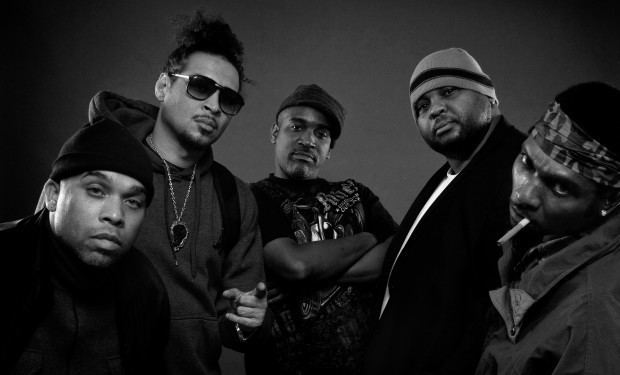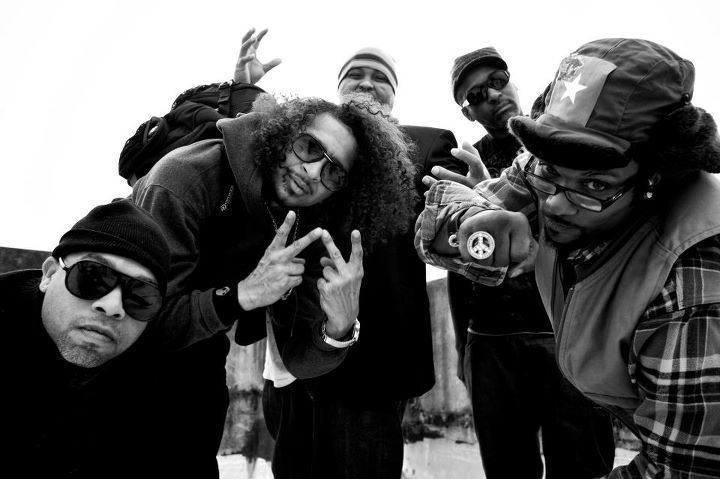 Freestyle Fellowship was formed at the Good Life Cafe in Los Angeles, California during the early 1990s. In an interview, Myka 9 stated that he knew and grew up with Aceyalone and Self Jupiter since elementary school, and he met P.E.A.C.E. in 10th grade. Before Freestyle Fellowship was formed, Aceyalone, Spoon (of Iodine) and Myka 9 had been in a group called the MC Aces in high school.
Freestyle Fellowship released the first album, To Whom It May Concern..., in 1991. Their second album, Innercity Griots, was released in 1993.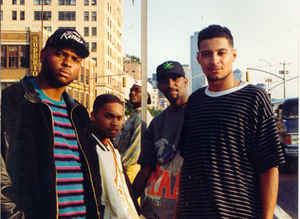 Freestyle Fellowship went on hiatus due to the incarceration of Self Jupiter. After his release, the group reunited to record the Shockadoom EP in 1998; it was released on Whig Music in 2002. Their third album, Temptations, was released on Ground Control in 2001. They released the fourth album, The Promise, on Decon in 2011.
Freestyle Fellowship's vocal techniques focusing on the method of freestyle rap and their successful infusion of hip hop and jazz established the group as forerunners in the subgenre of jazz rap and placed them amongst prominent West Coast underground hip hop acts of the early 1990s such as Hieroglyphics and The Pharcyde.
To Whom It May Concern... (1991)
Innercity Griots (1993)
Temptations (2001)
The Promise (2011)
The Masters (TBA)
To Whom It May Concern... Version 2.0 (2001)
Power Plant (2011)
Shockadoom (2002)
"Bullies of the Block" (1992)
"Hot Potato" (1993)
"Can You Find the Level of Difficulty in This?" (1999)
"Temptations" b/w "Ghetto Youth" (2001)
"Sex in the City" (2002)
Nobody - "Planets Ain't Aligned" from Soulmates (2000)
Abstract Rude & Tribe Unique - "Heavyweights Round 4" from P.A.I.N.T. (2001)
"Hot" on Project Blowed (1994)
"Can You Find the Level of Difficulty in This? (Hive Remix)" on Defcon 4 (2000)
"Ummm" on We Came from Beyond (2001)
"Crazy" on Constant Elevation (2002)
Sunshine MenTo Whom It May Concern · 1991
Inner City BoundariesInnercity Griots · 1993
Hot PotatoInnercity Griots · 1993

Freestyle Fellowship Wikipedia