Freebie and the Bean is a 1974 American action-comedy film about two off-beat police detectives who wreak havoc in San Francisco attempting to bring down a local organized crime boss. The picture, a precursor to the buddy cop film genre popularized a decade later, stars James Caan, Alan Arkin, Loretta Swit and Valerie Harper. Harper was nominated for the Golden Globe for New Star of the Year for playing the Hispanic wife of Alan Arkin. The film was directed by Richard Rush. An article in Rolling Stone magazine alleged that Stanley Kubrick called Freebie and the Bean the best film of 1974. Arkin and Caan would not appear in another movie together until the 2008 film adaptation of Get Smart.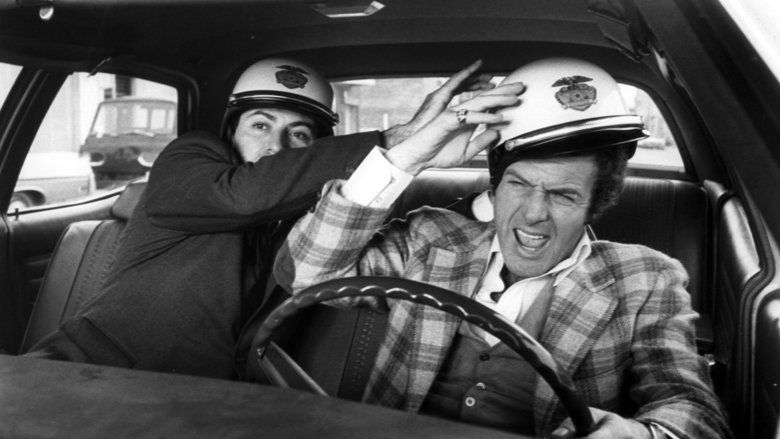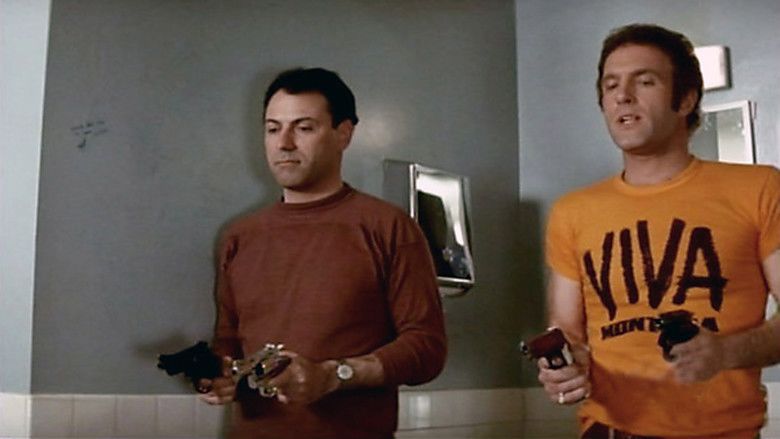 Freebie and Bean are a pair of maverick detectives with the SFPD Intelligence Squad. The volatile gratuity-seeking Freebie is trying to get promoted to the vice squad to garner perks for his retirement while the neurotic and fastidious Bean has ambitions to make lieutenant. Against a backdrop of Super Bowl weekend in San Francisco, the partners are trying to conclude a 14-month investigation, digging through garbage to gather evidence against well-connected racketeer Red Meyers, when they discover that a hit man from Detroit is after Meyers as well. After rejecting their pretext arrest of Meyers to protect him, the district attorney orders them to keep him alive until Monday.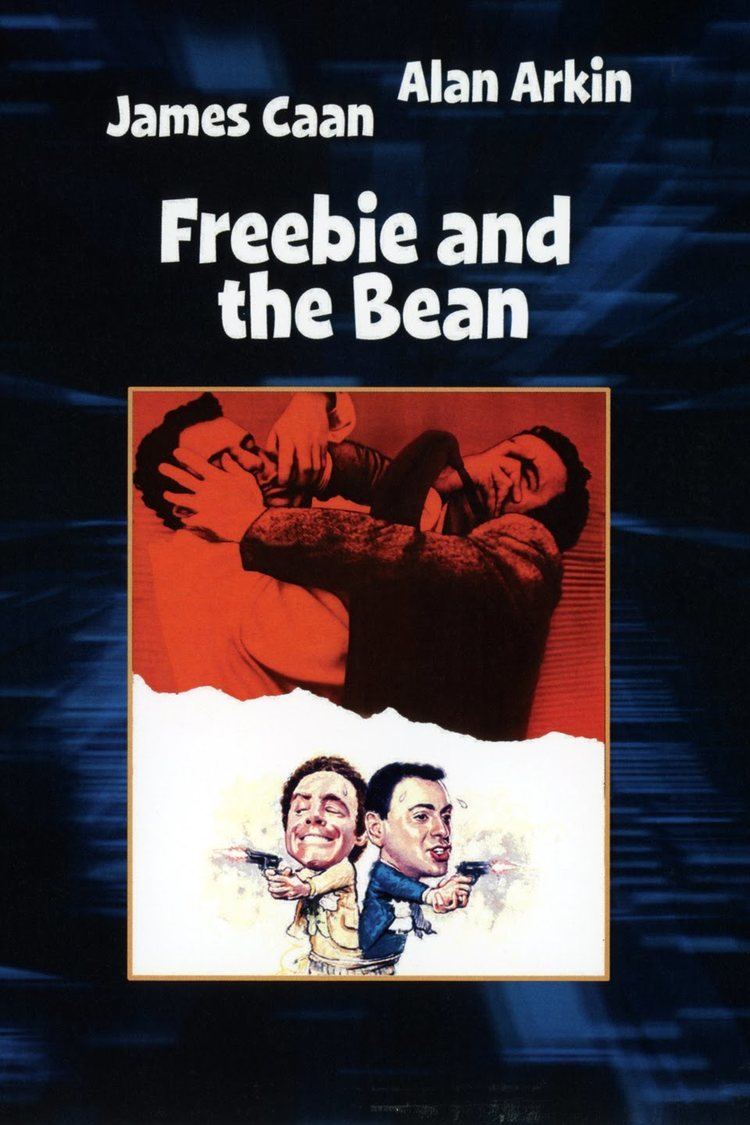 After locating and shooting the primary hit man, and distracted by Bean's suspicions that his wife is having an affair with the landscaper, they continue their investigation seeking a key witness against Meyers who can explain and corroborate the evidence. In the midst of this, they foil a second hit on Meyers by a backup team, leading to a destructive vehicle and foot pursuit through the city, after which they learn that Meyers is planning to fly to Miami before Monday. Tailing him, they receive word that their witness has been located and a warrant issued for Meyers' arrest. Unbeknownst to them, the hooker Freebie has picked up is actually a female impersonator and another hit man.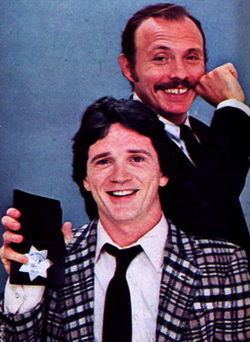 During the arrest attempt Bean is shot by the hit man, who flees with Meyers into the stadium where the Super Bowl is underway. Freebie corners the hit man in a women's restroom and despite being shot himself, rescues a hostage and kills the hit man. The D.A. arrives after the shootings and tells Freebie that the warrant is canceled because the witness was assassinated on the way to the station. Freebie goes nuts and demands to be allowed to arrest Meyers, only to find that he died of a heart attack during the fracas. Freebie is further demoralized to learn that the evidence they gathered was planted by Meyers' wife in an extra-marital conspiracy with the lieutenant in command of their squad.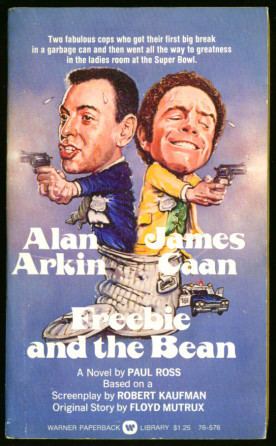 Bean is not dead after all, however, and in the ambulance the two wounded partners engage in a free-for-all, blaming each other for their injuries, and causing yet another accident.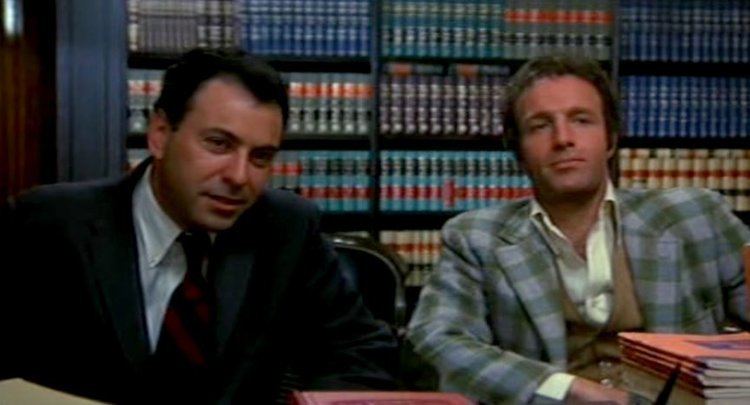 James Caan as Freebie
Alan Arkin as Bean
Loretta Swit as Mildred Meyers, Red's wife
Jack Kruschen as Red Meyers
Alex Rocco as the D.A.
Mike Kellin as Lt. Rosen
Paul Koslo as Whitey
Valerie Harper as Consuelo
Linda Marsh as Freebie's Girl
Christopher Morley as Transvestite
Maurice Argent as Tailor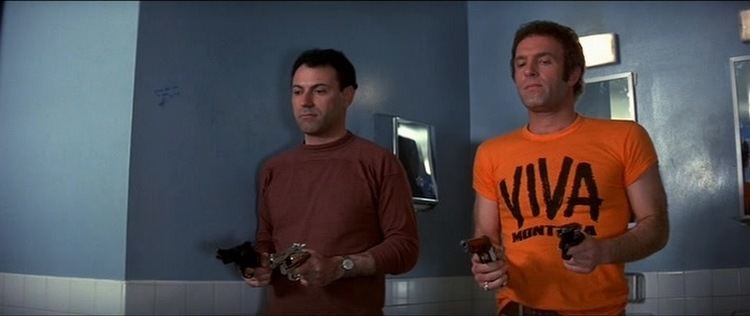 Plans to distribute the film in early 1974 were shelved due to concerns about competition with Peter Hyams' similar Busting.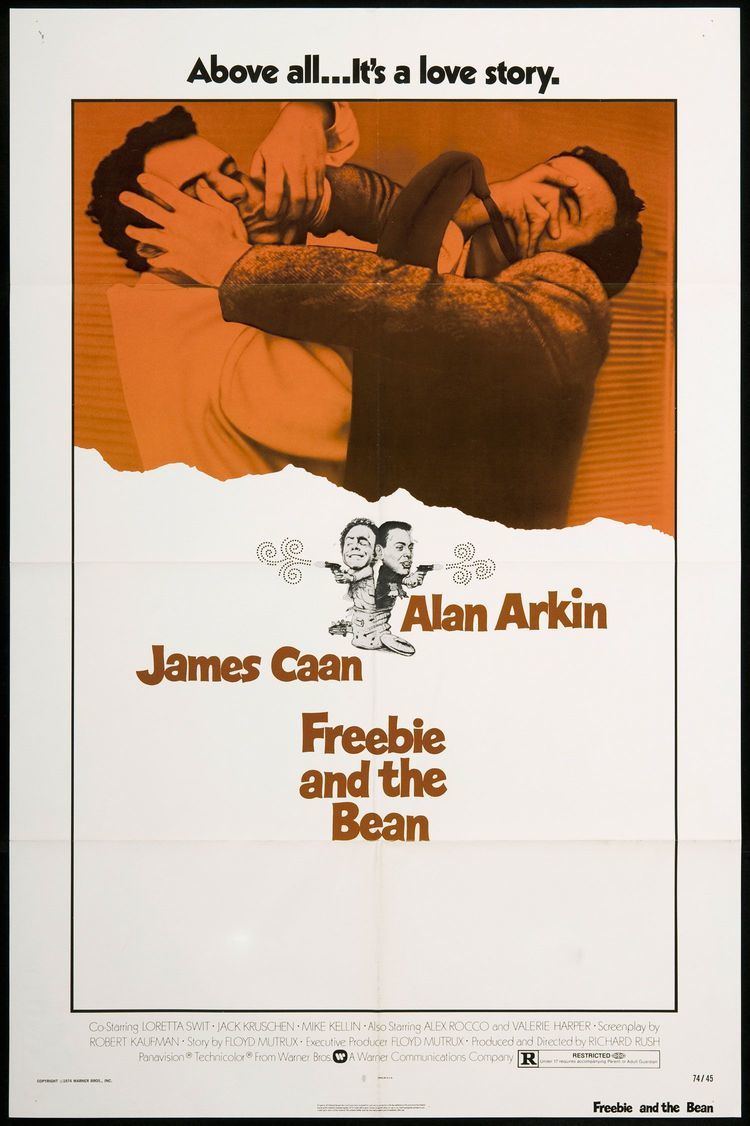 Freebie and the Bean was finally issued as a Christmas release, and became a substantial box office success.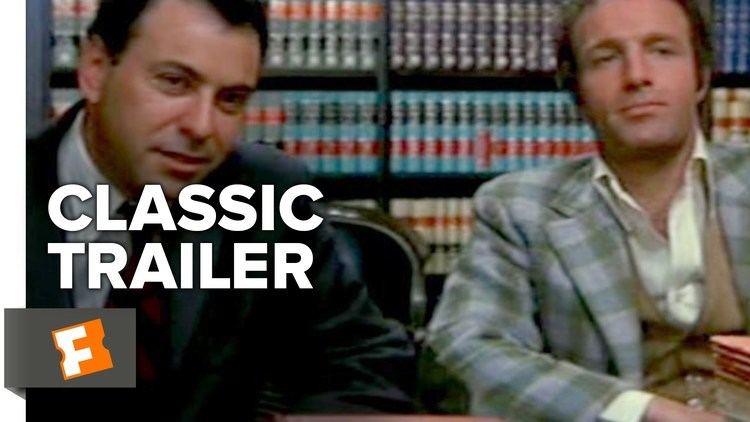 It earned rentals in North America of $12.5 million.
The film was released on DVD in 2009 through Warner Home Video's Warner Archive label.
A short-lived nine-episode television series based on the film and sharing its title, starring Tom Mason and Héctor Elizondo in the title roles, was broadcast on CBS on Saturday nights at 9:00 PM in December 1980 and January 1981.
Tom Mason as Freebie
Héctor Elizondo as Bean
William Daniels as the District Attorney
Mel Stewart as Rodney Axel
Carmen Filpi as Wally the Wino