Name

Franz Kroetz





Role

Author






Spouse

Marie-Theres Relin (m. 1992–2006)




Plays

Through The Leaves, Mensch Meier




Movies

Die Tote im Moorwald, Trokadero




Children

Josephine Alma Maria Kroetz




Books

Stallerhof, Haute-Autriche, Bauern sterben




Similar People

Marie‑Theres Relin, Edward Bond, Thomas Bernhard, Maria Schell, Jurg Federspiel
Franz Xaver Kroetz (born 25 February 1946 in Munich) is a German author, playwright, actor and film director. His plays have been translated and performed internationally.
Contents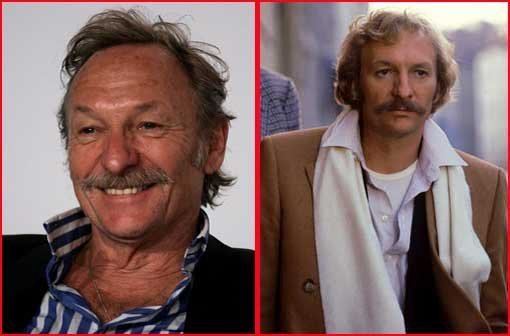 Wunschkonzert request concert by franz xaver kroetz
Life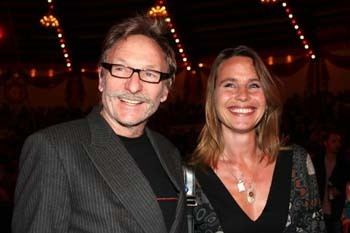 Kroetz attended an acting school in Munich and the Max-Reinhardt-Seminar in Vienna. He worked as a day-laborer and was active in the German political party DKP, Germany Communist Party, from 1971 to 1980.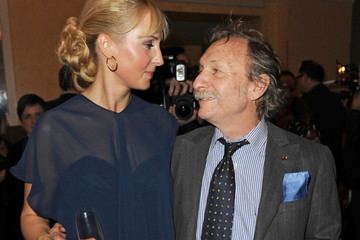 He became famous when in 1971 the premiere of his plays Heimarbeit (House-work) and Hartnäckig (Persistent) were disrupted by neo-fascists. His plays in the 1970s portrayed people who had been rendered speechless by their own social misery. In the play Das Nest (The Nest), the protagonist is a truck driver. His boss orders him to dump toxic waste into a lake, thus soiling his "nest." He wrote a libretto based on his play Stallerhof (1971) for an opera of the same name which Gerd Kühr composed in 1987/88. It was premiered at the first Munich Biennale in 1988. The play was staged at the Burgtheater in 2010 by David Bösch.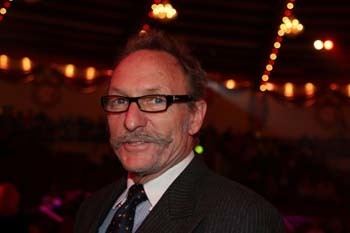 In her book Franz Xaver Kroetz The Construction of a Political Aesthetic, Michelle Mattson of the Columbia University summarizes: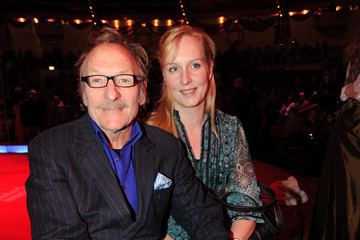 Franz Xaver Kroetz – banana-cutter, hospital orderly, fledgling actor and, more significantly, Germany's most popular contemporary dramatist of the seventies and early eighties. This study, which situates Kroetz's aesthetics in a political context, focuses on four plays that mark crisis points in his development of a political aesthetic.
Kroetz wrote for the television series Tatort, Spiel mit Karten in 1980 and Wolf im Schafspelz in 2002. He is also known for his role as the gossip columnist 'Baby' Schimmerlos (roughly 'Baby Clueless') in the television series Kir Royal. His income from acting made writing without financial worries possible.
Kroetz was awarded several prizes, including in 2005 the Order of Merit of the Federal Republic of Germany.
From 1992 to 2005, Kroetz was married to the actress Marie-Theres Relin. They have three children. As of 2011, Kroetz lived in the Chiemgau and on Tenerife.
Translations
In 1976 Michael Roloff translated some of Kroetz' plays into English, namely Stallerhof (Farmyard), Michis Blut (Michi's Blood), Männersache (Men's Business), and Ein Mann ein Wörterbuch (A Man a Dictionary). Roger Downey translated Wunschkonzert (Request Concert), Durch die Blätter (Through the Leaves, the final version of Men's Business), and Das Nest (The Nest). Some of Kroetz' plays have been performed in the United Kingdom, for example, in 2002, Through the Leaves at the Southwark Playhouse, in the United States, for example, in 1982, Michi's Blood in New York, as well as in Australia.
Some of Kroetz' plays have also been translated into French and performed in France.
Awards and honors
2005 Order of Merit of the Federal Republic of Germany
1976 Mülheimer Dramatikerpreis (inaugural)
Literature
Richard W. Blevins: Franz Xaver Kroetz. The emergence of a political playwright. New York u. a.: Lang 1983. ISBN 0-8204-0013-0
Gérard Thiériot: Franz Xaver Kroetz et le nouveau théâtre populaire. Berne u. a.: Lang 1987. (= Contacts; 1; 4) ISBN 3-261-03694-X
Ingeborg C. Walther: The theater of Franz Xaver Kroetz. New York u.a.: Lang 1990. (= Studies in modern German literature; 40) ISBN 0-8204-1397-6
Michelle Mattson (Assistant Professor of Germanic Studies, Columbia University): Franz Xaver Kroetz. The Construction of a Political Aesthetic. Berg 1996
Selected plays
Wildwechsel, premiered in 1971 Theater Dortmund
Heimarbeit (Homeworker or Home-work), premiered 1971 Münchner Kammerspiele
Michis Blut A Requiem in Bavarian, premiered in 1971 pro T München
Hartnäckig(Persistent), premiered in 1971 Münchner Kammerspiele
Dolomitenstadt Lienz farce with song (music: Peter Zwetkoff), premiered in 1972 Schauspielhaus Bochum
Männersache, premiered in 1972 Landestheater Darmstadt
Stallerhof, premiered in 1972 Deutsches Schauspielhaus Hamburg
Globales Interesse, premiered in 1972 Bayerisches Staatsschauspiel
Oberösterreich, premiered in 1972 Städtische Bühnen Heidelberg
Lieber Fritz, premiered in 1975 Landestheater Darmstadt
Männersache, 1972
Wunschkonzert (Request Concert), premiered in 1973 Württembergisches Staatstheater Stuttgart
Maria Magdalena after Friedrich Hebbel, premiered in 1973 Städtische Bühnen Heidelberg
Geisterbahn, premiered in 1975 Ateliertheater am Naschmarkt Wien
Das Nest (The Nest), premiered in 1975 Modernes Theater München
Ein Mann ein Wörterbuch (new version of Männersache), premiered in 1976 Ateliertheater am Naschmarkt Wien 1976
Agnes Bernauer, premiered in 1977 Leipziger Theater
Mensch Meier (Tom Fool), premiered in 1978 Brasil
Nicht Fisch nicht Fleisch, premiered in 1981 Düsseldorfer Schauspielhaus
Münchner Kindl, premiered in 1983 Theater k in Schwabinger Bräu München
Der stramme Max, premiered in 1980 Bühnen der Stadt Essen, Ruhrfestspiele
Selected films
Series "Kir Royal"; this series was produced by WDR from 1984/85 but first appeared in 1986.
Awards
1972 – Deutscher Kritikerpreis
1974 – Hannoverscher Dramatikerpreis
1976 – Mülheimer Dramatikerpreis for Das Nest
1985 – Ernst-Hoferichter-Preis
1995 – Bertolt-Brecht-Literaturpreis
1996 – Oberbayerischer Kulturpreis
2005 – Order of Merit of the Federal Republic of Germany
2007 – Marieluise-Fleißer-Preis
2008 – Bayerischer Filmpreis for Die Geschichte vom Brandner Kaspar
References
Franz Xaver Kroetz Wikipedia
(Text) CC BY-SA