Frank "Poncho" Sampedro (born February 25, 1949) is an American guitarist and member of the rock band Crazy Horse, known mainly for his longtime collaboration with singer-songwriter Neil Young.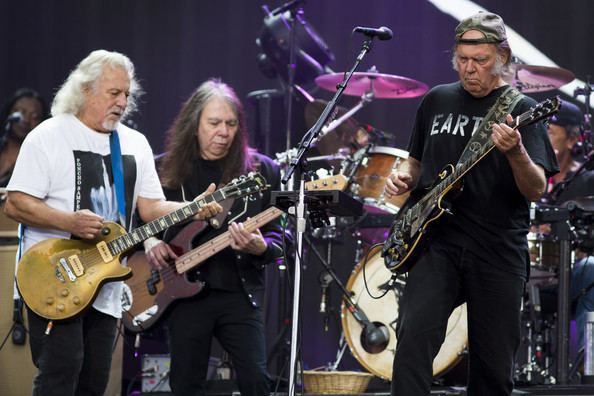 Born in a mining camp in Welch, West Virginia and raised in Detroit, Sampedro played in local Detroit bands until he left home at sixteen for California. Sampedro spent the next few years playing in different bands, and joined Crazy Horse in 1975 to record Zuma. He was introduced to the band by Billy Talbot in November 1974, exactly two years after the death of original Crazy Horse guitarist Danny Whitten.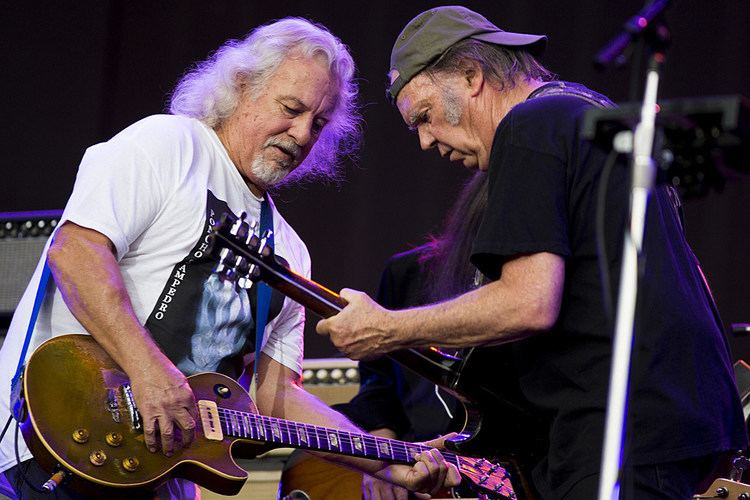 With the addition of Sampedro on rhythm guitar, Crazy Horse developed a new, bashing, rigid, rock sound (as opposed to the more free-form approach of the Whitten era) that served as a seminal influence in the development of grunge and noise rock while also enabling Neil Young to focus more on his lead playing. Although Crazy Horse did not work with Young for much of the 1980s, Sampedro remained an integral part of Young's circle throughout the epoch, playing on several solo albums (most notably Freedom) and This Notes For You and tours. He also accompanied Young on mandolin and piano on solo tours. Sampedro's proficiency in emerging computer technology allowed him to cultivate a second career with the Young organization that would blossom in the years thereafter. During this period he collaborated on several songs with Young (most notably Rockin' in the Free World).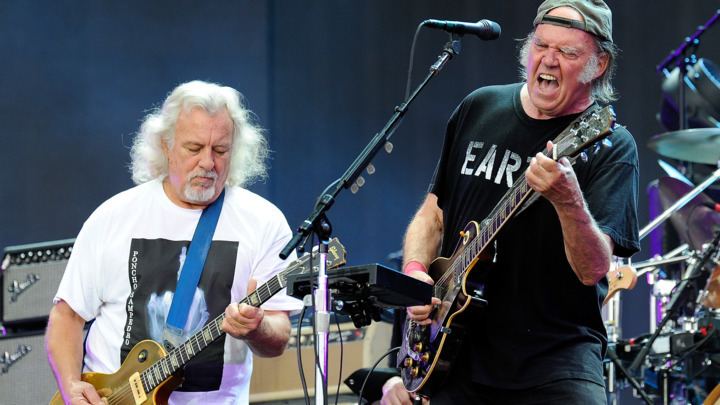 For many years, he worked as an engineer on The Tonight Show with Jay Leno under bandleader Kevin Eubanks, running the ensemble's MIDI board. Sampedro retired from the program after eighteen and a half years. In 2010, he moved to Hawaii where he studied to get a degree to teach Natural Farming. Sampedro's favorite thing to do these days is work on his garden. Raising veggies and fruit (including bananas, mangoes, pineapples and papayas).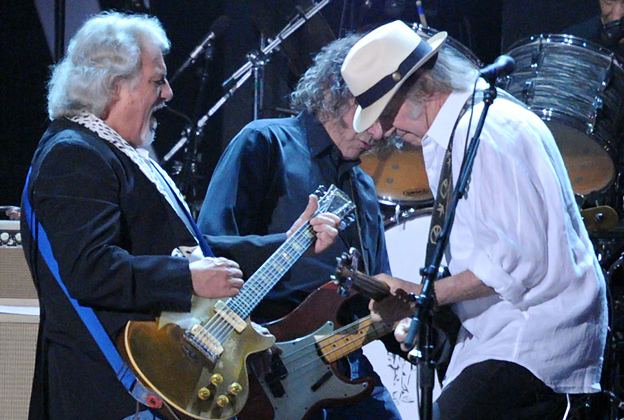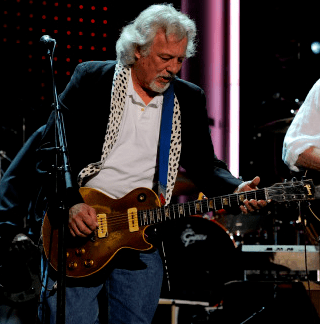 Sampedro usually uses the Gibson Les Paul and the Gibson ES-335, with a heavy set of strings (0.055" to 0.012" with a wound G string ).
As a member of Crazy Horse:
Crazy Moon (1978)
Gone Dead Train: The Best of Crazy Horse 1971-1989 (2005)
Scratchy: The Complete Reprise Recordings (2005)
As a member of Neil Young & Crazy Horse: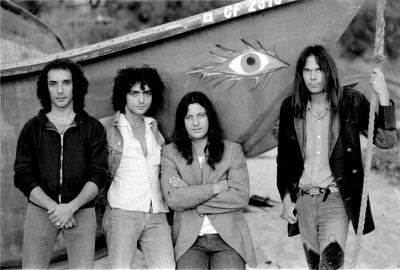 Zuma (1975)
Rust Never Sleeps (1979)
Live Rust (live, 1979)
Re·ac·tor (1981)
Life (1987)
Ragged Glory (1990)
Arc/Weld (live, 1991)
Sleeps With Angels (1994)
Broken Arrow (1996)
Year of the Horse (live, 1997)
Americana (2012)
Psychedelic Pill (2012)
Contributions to other Neil Young albums:
American Stars 'N Bars (1977)
Comes A Time (1978)
Trans (1982)
This Note's For You (1988)
Freedom (1989)
Are You Passionate? (2002)
Chrome Dreams II (2007)
Contributions to records by other artists:
Glimmer, Kevin Salem's second solo album from 1996 (guitar);
Harlem, a Shawn Amos album released in 2000 (guitar).