Occupation

Colonial Official








ZAMAN PENJAJAHAN -FRANCIS LIGHT -
Captain Francis Light (1740 – 25 October 1794) was the founder of the British colony of Penang (in modern-day Malaysia) and its capital city of George Town in 1786.
Contents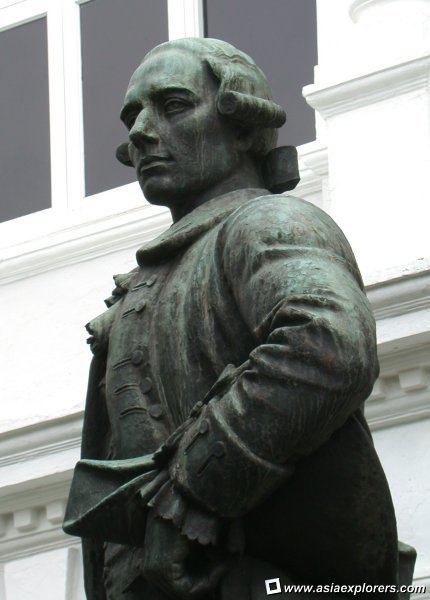 A visit to Sir Francis Light final resting place
Early years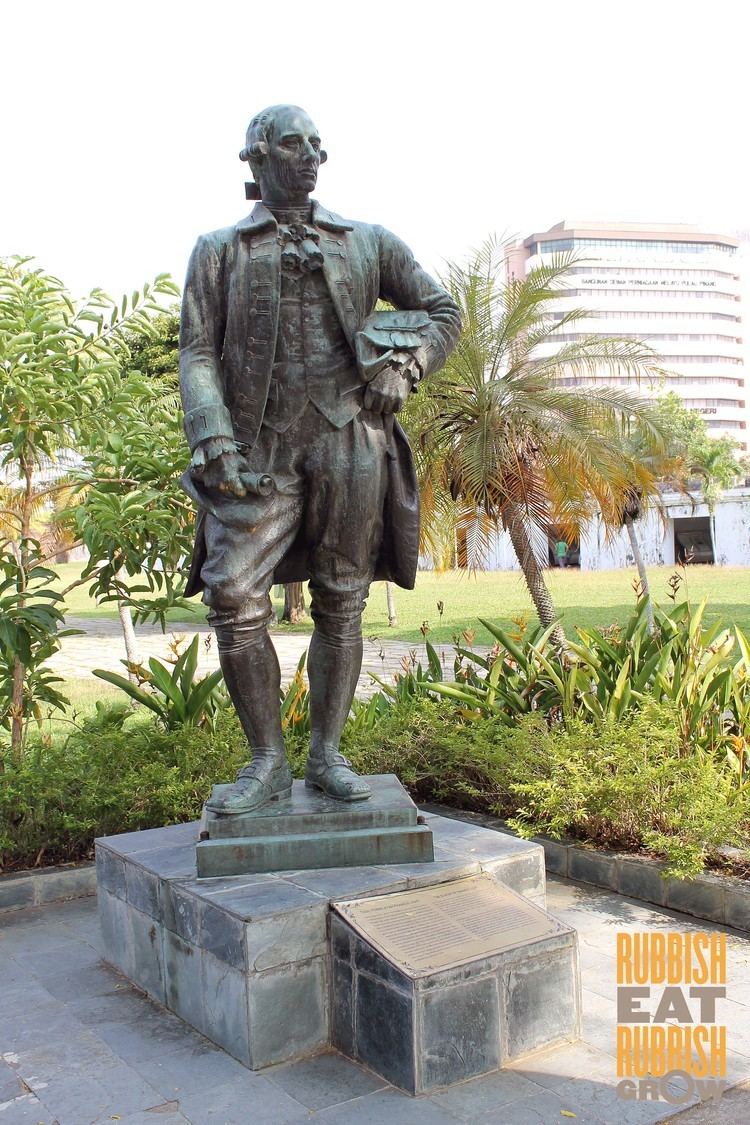 Light was baptised in Dallinghoo, Suffolk, England on 15 December 1740. His mother was given as Mary Light, though his father preferred to remain anonymous. Taken in by a relative, the nobleman William Negus, after schooling at elementary school with the Negus children, he began an early apprenticeship with a naval surgeon. Researchers initially believed Light to be the illegitimate son of William Negus, but according to Noël Francis Light Purdon, the 6-times great-grandson of Francis Light, Negus received payment for looking after him and acting as his guardian throughout his education.
Career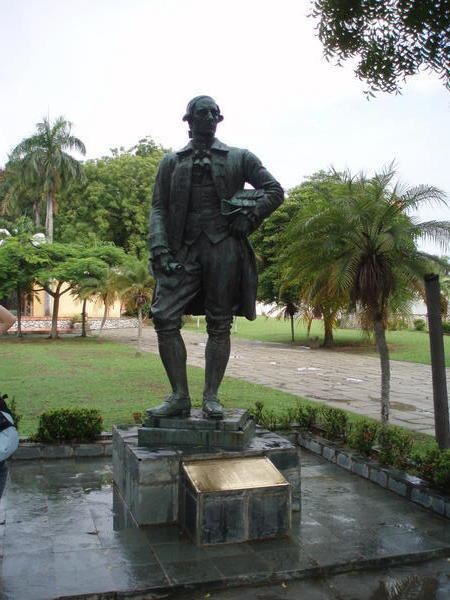 From 1759 to 1763, Light served as a Royal Navy midshipman. He left to seek his fortune in the colonies, and from 1765 worked as a private country trader.
Light's interest in Penang began in 1771, when he proposed the idea of a British settlement in the neighbourhood of the Malay Peninsular to Warren Hastings, the East India Company's Governor of the Presidency of Fort William. He suggested that the island of Penang might serve as a "convenient magazine for the Eastern trade" but at that time his idea gained no ground.
For about ten years he had his headquarters in Salang, where he revived a failed French trading post. While in Salang he learned to speak and write several languages, including Malay and Thai. In 1785, he warned the Siamese on Phuket Island of an imminent Burmese attack. Light's warning enabled the islanders to prepare for Phuket's defence and subsequently repel the Burmese invasion.
Whereas his previous suggestion had brought no result, following the war that ended in the Peace of 1783 with France and Spain during which Britain had struggled with France for naval superiority, Light's suggestion took on a new significance. In 1786, on behalf of the British East India Company, Light leased Penang Island from Sultan Abdullah Mukarram Shah of Kedah Sultanate, renaming it Prince of Wales Island, and the capital, George Town. Under the administration of Governor-general Sir John Macpherson, Light was entitled Superintendent and put in charge of the settlement; thus occasioning the beginning of British expansion into the Malay States, and into British colonization in Southeast Asia.
The Sultan, however, was bound under the Southeast Asian mandala political model in fealty to the king of Siam. Light exceeded his authority with a promise of military aid should the Burmese or Siamese invaded. Thus, when the Sultan's land were invaded and no aid was forthcoming, the Sultan attempted to take back the island as a refuge. A legend arose that Light had been given a Princess of Kedah as a reward, or the island as her dowry, although other sources state that the Princess was sent to enlist Light's aid on behalf of the Sultan.
The multicultural colony of Penang became extraordinarily successful from its inception and Light served as Superintendent of the settlement until his death.
Family
Light died from malaria on 21 October 1794 and was buried at the Old Protestant cemetery at Northam Road (now Jalan Sultan Ahmad Shah) in George Town. A statue, which bears his name but has the facial features of his son William, stands at Fort Cornwallis in George Town.
Light had four daughters and two sons with Martina Rozells, who was said to be of Portuguese and Siamese lineage. Martina is occasionally referred to in the literature as the Princess of Kedah, as above. If they were legally married, he did not declare it. However, it was against East India Company rules to marry a Catholic and, as Martina was Catholic, Light may have tried to avoid dismissal by never declaring his marriage. He did leave her his considerable property.
Their son, Colonel William Light, was the first Surveyor General of the Colony of South Australia; William is famous for choosing the site of the colony's capital, Adelaide, and designing the layout of the streets and parks in the Adelaide city centre, North Adelaide and the Adelaide Park Lands.
Legacy
Light Street, within the UNESCO World Heritage Site in George Town, is named after him. Convent Light Street, one of Penang's oldest girls' schools, is located along the street.
References
Francis Light Wikipedia
(Text) CC BY-SA