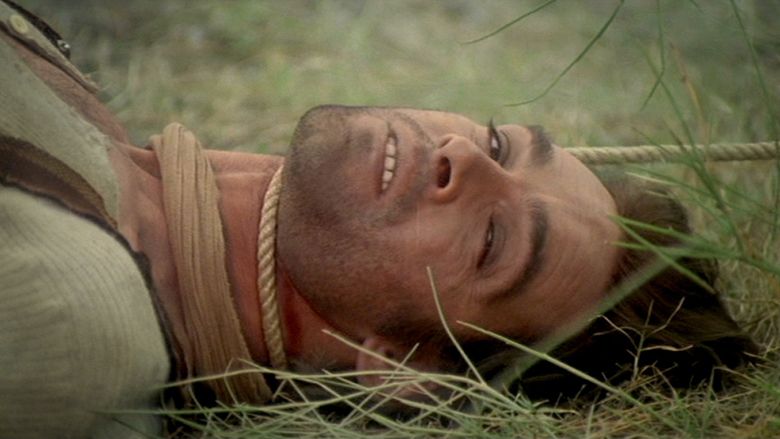 Set in the year 1873, professional gambler Stubby Preston arrives in the Wild West town of Salt Flats, Utah with plans to work the local casino but is arrested by the sheriff the moment he steps foot off the stagecoach. What Stubby doesn't know is that a group of locals have planned a vigilante attack on the casino that night, which the sheriff plans to turn a blind eye to. The only criminals to survive are those who were in the jail when it happened: Stubby, a pregnant prostitute named Bunny, a disturbed but gentle black man named Bud, and an alcoholic named Clem.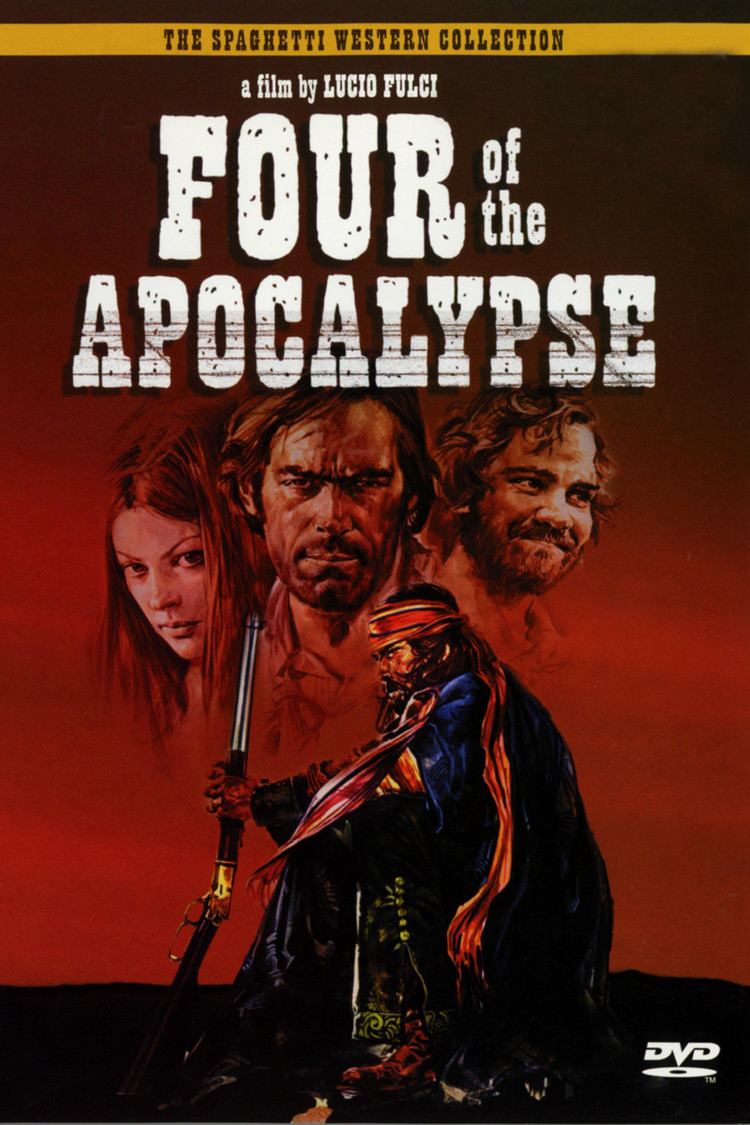 In the morning the sheriff sees the four safely out of the town and gives them a wagon and horses in exchange for their remaining money and all of Stubby's possessions. The four set out for the next town and spend their first night with a group of traveling Amish evangelists, whose patriarch mistakes the pregnant Bunny as Stubby's wife. The four play along and Stubby and Bunny continue to pretend they are married in order to avoid unnecessary attention. After splitting from the evangelists the four hide themselves from a group of bandits just in time.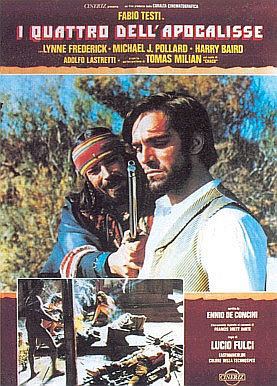 Later that day, they are approached by a Mexican gunman named Chaco who offers to protect and hunt for the group. They accept and for a while things go well, until Chaco saves the group from lawmen and then proceeds to mercilessly torture the surviving lawman to everyone's disgust. Despite this the group accepts the gift of peyote buttons which they all take by the campfire. In the morning they all awaken to being tied. Chaco taunts and beats the men, rapes Bunny, shoots Clem in the leg and leaves them for dead. Stubby, Bunny and Bud manage to put Clem on a stretcher and quietly witness Chaco meet up with his bandit compatriots. Together the bandits decimate the evangelists that the four had met earlier.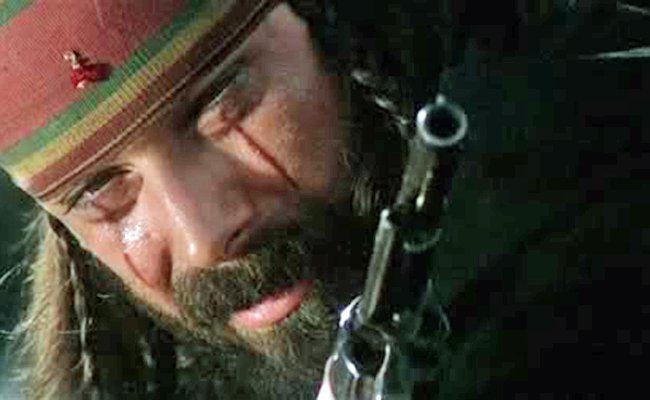 The four take shelter in a ghost town where they operate on Clem, who later dies from his wounds. This sends the already fragile minded Bud into a mad and confused state. Stubby and Bunny admit love to each other and have sex. Later Bud returns with meat he managed to find which they all cook and eat. Bud shows the extent of his madness by insisting that the residents of the ghost town have been coming out to meet him every night. When Stubby discovers the meat came from the corpse of Clem, Stubby and Bunny decide to leave Bud to his friends the ghosts as there is nothing they can do for him.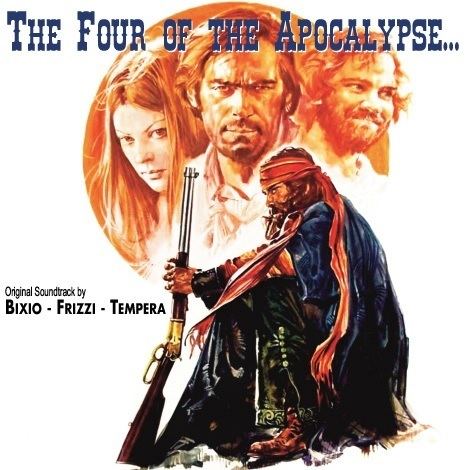 On the road, the two run into an old pastor friend of Stubby's shortly before Bunny goes into pained labor. Rushing to a snowy, mountaintop mining town populated entirely by men, the local chauvinistic townsmen are disturbed that a woman is giving birth in their home, but as they discuss it become fascinated and excited that their town would give new life instead of just taking it. Bunny dies in childbirth which leaves Stubby in shock. The townsmen, now enraptured with the child, gather round and take care him and insist that the pastor perform a baptism. Needing a name, the most enthusiastic townsman names the child Lucky. This awakens Stubby from his shock and he gratefully grants guardianship of Lucky to the townsmen.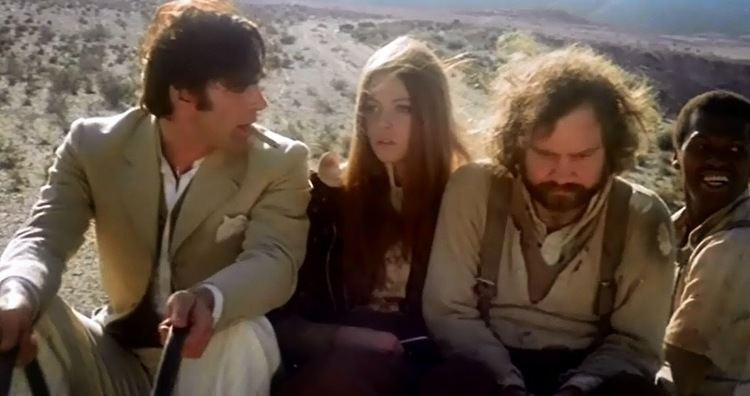 Now alone, Stubby heads out and seeks revenge on Chaco, discovering him hiding with his two bandits in a barn with Stubby's possessions in their cart. He realizes the sheriff of Slat Flats and Chaco were in cahoots the whole time. Stubby quickly kills the sheriff and bandits and taunts and tortures a wounded Chaco, who taunts back by holding up the dead evangleist's cross and reminding him of Bunny's rape. Stubby shoots Chaco dead without another word, and heads off into the horizon after welcoming a stray dog to join him.
Fabio Testi as Stubby Preston (dubbed by Marc Smith)
Lynne Frederick as Emanuelle 'Bunny' O'Neill
Michael J. Pollard as Clem
Harry Baird as Butt/Buck/Bud Wilson
Tomas Milian as Chaco
Donal O'Brien as Sheriff of Salt Flat
Adolfo Lastretti as Reverend Sullivan
Bruno Corazzari as Lemmy
Giorgio Trestini as doctor
Charles Borromel as Montana
Salvatore Puntillo as recovering man
Lone Ferk as Mormon girl
Lorenzo Robledo as tortured sheriff
Edward Mannix as narrator
Claudio Ruffini as gunman
Goffredo Unger as gambler
Alfonso Rojas
The soundtrack was written by Fabio Bixio, Fabio Frizzi and Vince Tempera.
"Movin' On" (3:39) (Sung by Greennfield Cook and Benjamin Franklin Group)
"Death's Song" (2:35)
"Serene Moments" (2:59)
"Bunny (Let's Stay Together)" (3:54) (Sung by Greennfield Cook and Benjamin Franklin Group)
"Farewell to the Friends" (2:12)
"On the Traces of Chaco" (1:26)
"Slow Violence" (2:11)
"Was It All in the Vain" (2:33) (Sung by Greennfield Cook and Benjamin Franklin Group)
"The Swindler of the Saloon" (2:54)
"Let Us Pray" (0:56) (Sung by Greennfield Cook and Benjamin Franklin Group)
"Chaco" (1:51)
"Stubby (You're Down and Out)" (3:12) (Sung by Greennfield Cook and Benjamin Franklin Group)
"Bunny Love Song" (1:21)
"Reawaken from the Trip" (1:32)
"I Quattro Dell Apocalise (Outtakes Suite)" (21:47)
Four of the Apocalypse was released on August 12, 1975 in Italy.
AllMovie stated that the film "could very well be the Italian splatter-master's most personal, poignant, and compelling film – not to mention one of the most original spaghetti Westerns ever filmed."
Testi's character, Stubby, is the "John Oakhurst" character from "Poker Flats". Lynne Frederick's "Bunny" is named "Duchess" in the original story. The outlaw Chaco was not in the book, and the action in the film is considerably more violent than in the stories.