8.2

/

10

Alchetron

8.2

Rate This










Language

CantoneseShanghainese

Writer

Eileen Chang

(translation), Tien-wen Chu, Bangqing Han (novel)

Music director

Yoshihiro Hanno, Du Tuu-Chih

Screenplay

Eileen Chang, Chu Tien-wen

Cast

Stephanie Fong Shuan

(Jade),

Annie Shizuka Inoh

(Golden Flower),




Similar movies

Related Hou Hsiao-Hsien movies



Flowers of shanghai main theme 1998 by yoshihiro hanno
Flowers of Shanghai is a 1998 Taiwanese film directed by Taiwanese director Hou Hsiao-hsien and starring Tony Leung, Hada Michiko, Annie Shizuka Inoh, Shuan Fang, Jack Kao, Carina Lau, Rebecca Pan, Michelle Reis and Vicky Wei. It was voted the third best film of the 1990s in the 1999 Village Voice Film Poll. The film was selected as the Taiwanese entry for the Best Foreign Language Film at the 71st Academy Awards, but was not accepted as a nominee.
Contents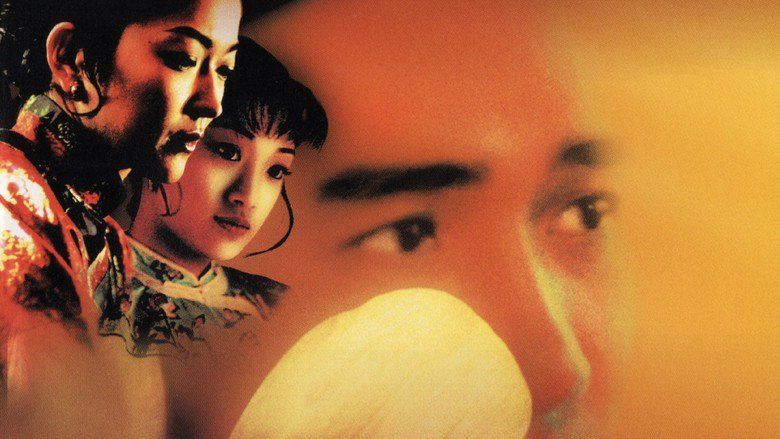 Flowers of shanghai first scene shot
Plot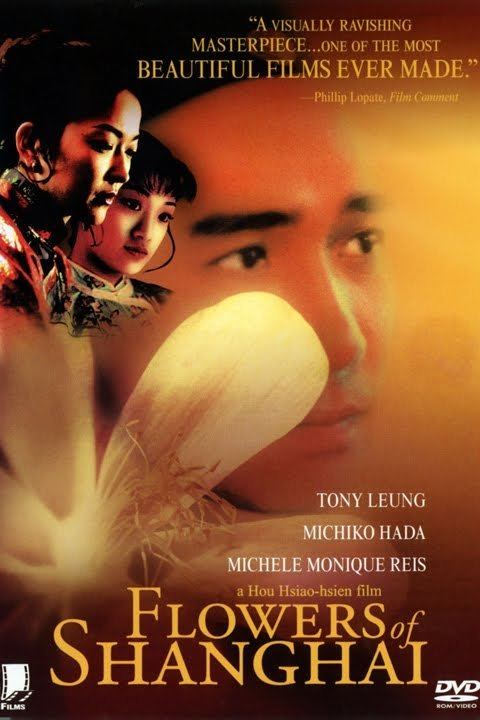 In four elegant brothels, called "Flower Houses", in fin-de-siècle 19th-century Shanghai (Qing dynasty), several affairs are described. Events presumably take place in 1884, a year named in one of the scenes. The action involves four men who live for pleasure, and takes place mostly in the light of oil lamps, giving the film a claustrophobic feel. Preparation and consumption of opium and tea occur more than once, and dishes of food are served and hot towels prepared in several scenes.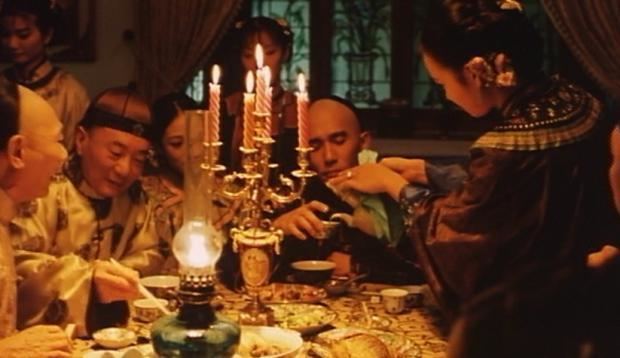 We are introduced to the main characters, mainly the courtesans known as Crimson, Pearl, Emerald, Jasmine and Jade. Crimson belongs to Huifang Enclave (薈芳里) brothel; Pearl and Jade to Gongyang Enclave (公陽里) brothel; Emerald lives at Shangren Enclave (尚仁里) brothel; and Jasmine works at East Hexing Enclave (東合興里) brothel. The relationship between the wealthy patrons and the courtesans are semi-monogamous, frequently lasting many years.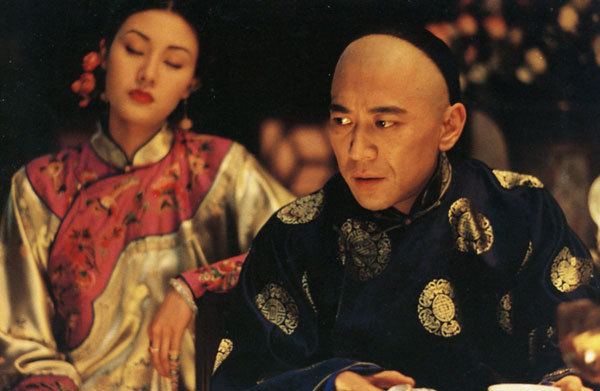 The courtesans are purchased at an early age by the owners of the brothels, otherwise known as "Aunties". In spite of the trappings of luxury and the wealth surrounding them, the graceful, well-bred courtesans live lives of slavery. Although there are only a few references to the courtesans being beaten, we are led to understand that there are frequent beatings for the girls and women with harsher Aunties and that beatings for perceived misbehaviour are common. Because of the oppressing social conventions, the best that the courtesans, known as "flower girls", can hope for is to pay off their debts some day (possible through a wealthy patron) or marry into a better social status.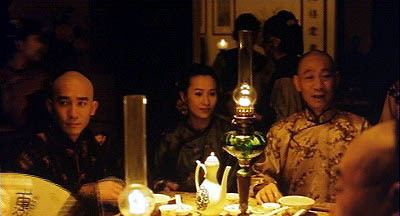 The silent Master Wang leaves the courtesan Crimson in favor of Jasmine, with whom he fell madly in love in only 10 days, after (allegedly) 2½ years with Crimson. He offers to settle Crimson's debts. Wang sees himself with multiple ties and between hardening fronts. The dependencies turn out to be reciprocal. Crimson has only Master Wang as a customer, and must sustain herself from his money to feed her entire family. Emerald was worth 100 dollars as a child once. Master Luo wants to redeem her for many times that value. The prostitute Silver Phoenix is abused by her foster mother. Master Wang has a drunken rage, and lets it loose, when he finds out that Crimson has a lover.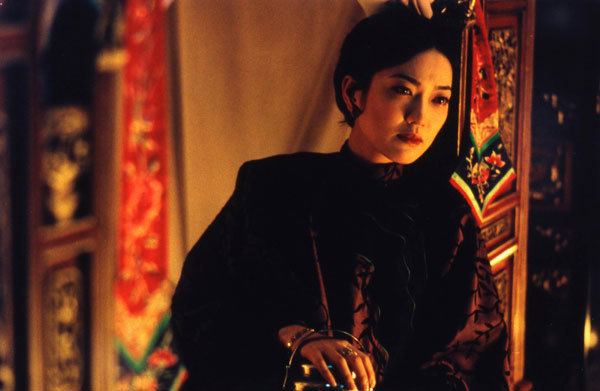 A contract over Emerald is put into play, and a notary comes to log the inventory. Allegedly Wang strikes Jasmine, who then attempts to commit suicide. Jade tries to poison her customer, with whom she has sworn eternal love, even unto death. He refuses. Freedom and a marriage are to be arranged for Jade. Crimson, at the end, prepares an opium pipe for her current companion in the quiet blissfulness of being together, Master Wang having departed for Guangdong.
Criticism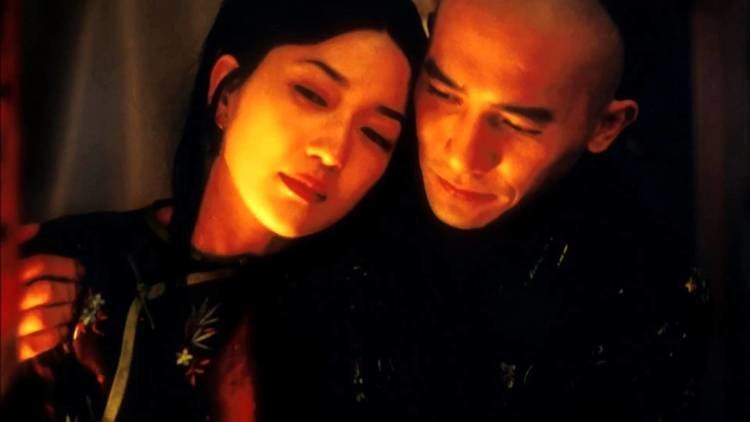 Film critic J. Hoberman, like Jonathan Rosenbaum, called Hou Hsiao-hsien the best director of the '90s and hailed Flowers of Shanghai as one of Hou's three masterpieces from that decade.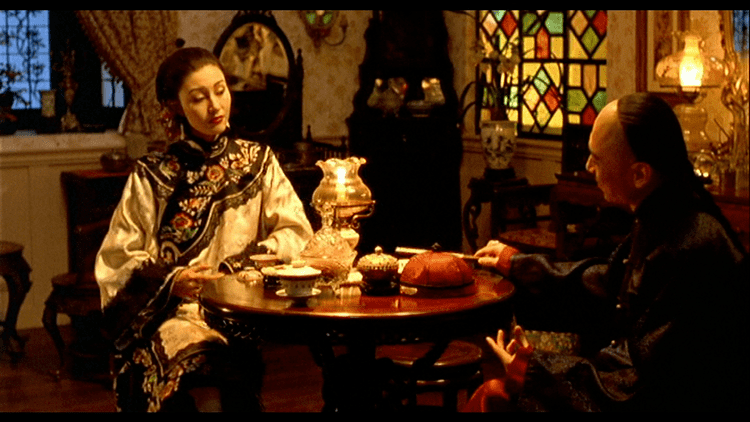 Jeffrey Anderson finds the film incredibly beautiful despite the need for "multiple viewings and incredible patience." Mark R. Leeper on the other hand found the film "static and dull," while others have called it "borderline comatose."
While Jeremy Heilman didn't want to call it Hou's best film, he certainly considered it his prettiest. Kent Jones called the film innovative.
Awards
The film won for Best Director and Best Art Director (Wen-Ying Huang) at the Asia-Pacific Film Festival in 1998, and the next year the director won the Golden Crow Pheasant at the International Film Festival of Kerala. It was nominated for the Golden Palm at Cannes but did not win.
References
Flowers of Shanghai Wikipedia
(Text) CC BY-SA
Flowers of Shanghai IMDb
Flowers of Shanghai Rotten Tomatoes
Flowers of Shanghai themoviedb.org