Joe Scott (Daniel Craig) is a has-been actor, who seemed to have had great success at one time but who now just spends his time drinking, doing drugs and sleeping with random women. The only person he has in his life is his personal assistant Ophelia and even she is getting tired of him. He receives a call from his mother to say his childhood best friend, Boots, whom he has not seen in years, has died. He attends a disastrous meeting with an up-and-coming director and his agent, who has lost interest in Joe. Joe learns he will not get the part he had hoped would restore his flagging career. His agent tells him that he is washed up, no one wants to work with him and quits. This upsets Joe, who goes for a walk along the beach and walks into the waves. Floating in the sea, he remembers his teenage life.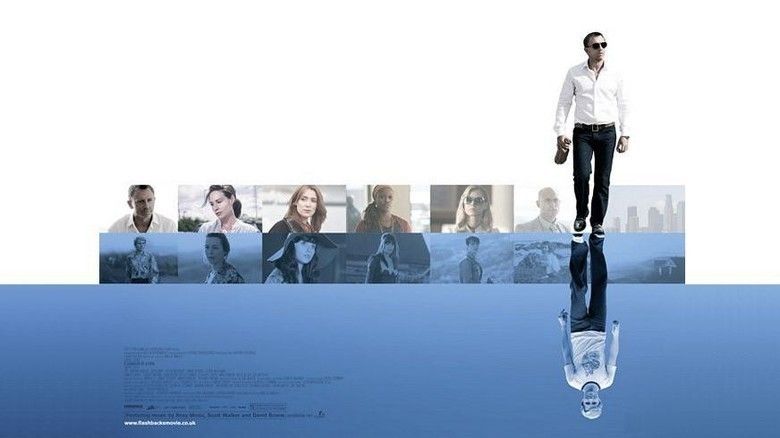 The film flashes back 25 years, to a 16-year-old Joe (Harry Eden) and his best friend Boots (Max Deacon). We find out that Boots has epilepsy and has recently had an attack in the cinema. Joe's next-door neighbour, a bored housewife named Evelyn (Jodhi May), comes on to him and invites him over that evening, where they are almost caught in flagrante by her unsuspecting husband. The next day, Joe meets up with a popular but quirky girl his own age from town, Ruth (Felicity Jones). She invites him back to her house and he accepts, leaving Boots alone and angry. Joe is impressed by Ruth's home and her parents' record collection. Ruth applies make up to Joe's face, telling him "think Roxy Girl" while she decides to be Bryan Ferry. The song is Roxy Music's "If There Is Something". Both of them dance and indicate their interest in each other. Next day, Evelyn watches Joe in the bathroom, seducing him to come to her home on the way to his date. Evelyn coaxes Joe to stop with her and they end up having sex; Joe arrives late to meet Ruth, who has been kept company by Boots.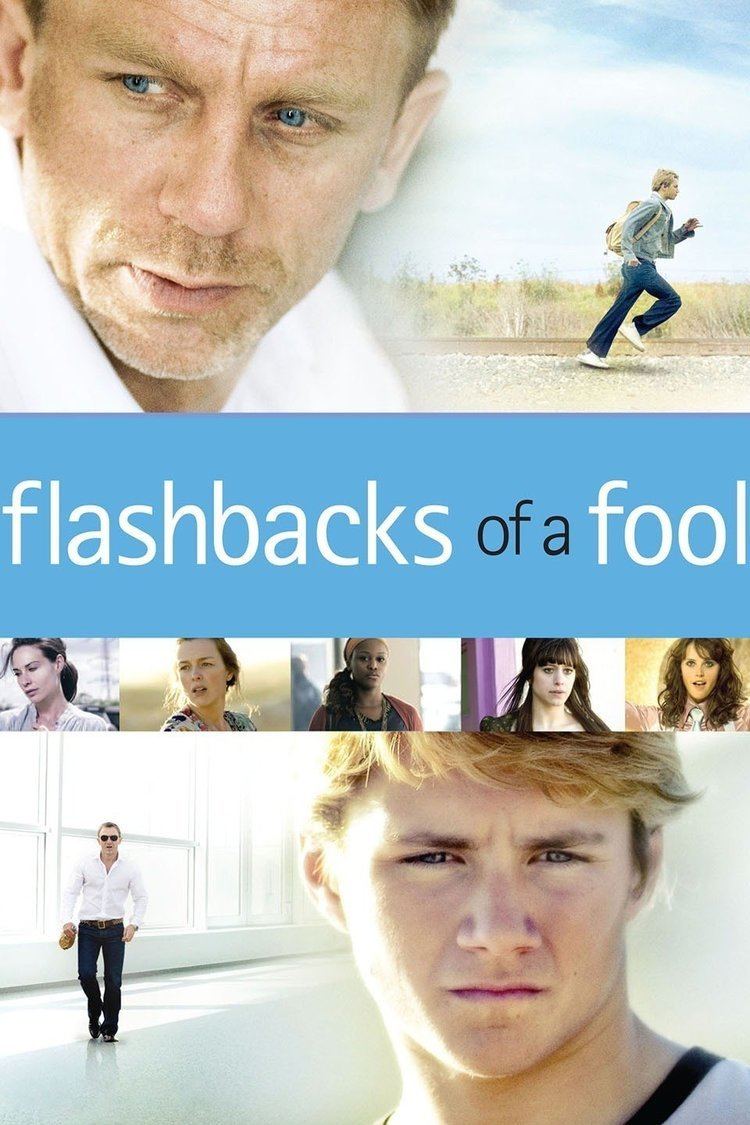 Ruth sees love bites from Evelyn on his neck and storms off. Boots questions Joe if he had sex with Evelyn. Joe declines calmly but Boots questions him again, this time making Joe angry. In his frustration, Joe has a fight with Boots. The next day, Evelyn comes on to Joe again, asking him about his date. Joe responds that it was terrible, due to the visible love bites on his neck. She responds saying she really liked how he touched her, then invites him to her house if he wants to repeat it. She proceeds to force her little girl, Jane (Jodie Tomlinson), who was watching TV, out to play so they can have the house to themselves. While Joe and Evelyn are in bed, Jane finds a washed up mine, climbs on it and detonates it and is killed instantly. Joe blames himself, runs away on the day of the little girl's funeral and doesn't return.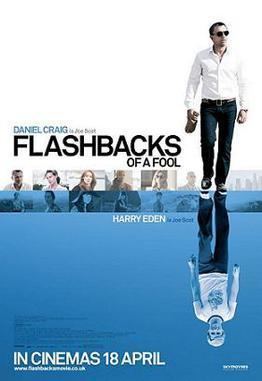 Now in the present, Joe returns to England to attend Boots' funeral but he is too late and has missed it. His mother and Aunt tell him that Boots died of an aneurysm and left behind his wife Ruth (Claire Forlani), four young children and a lot of debt. Joe goes to the graveyard to meet Ruth, who tells him how much she loved Boots and what a wonderful person he was but how she cannot cry, even though it is the saddest moment of her life. His sister tells him that Evelyn also died a few years ago. Evelyn's marriage had broken up after Jane died and she married a man (shown briefly at a fishing scene in Act 1), who beat her. When Evelyn finally found the courage to leave the guy, she was struck and killed by a truck. Her head was never found at the crash site; officials suggested it was taken by a fox. Joe goes back home to the grand house he purchased for his family when his career was going well. He listens to the same music he and Ruth listened to the night they danced and decides to write her a cheque to help her out. He encloses with the cheque a letter, which has a special phrase written in it "shake your hair girl with your ponytail, takes me right back....." from the song they shared the night they met. When Joe's sister gives it to her, Ruth instantly breaks down crying. Brought down to Earth by his friend's death and Ruth's grief, Joe heads back to Los Angeles and is met by his personal assistant, with whom he starts talking about his possibilities as an actor in the future.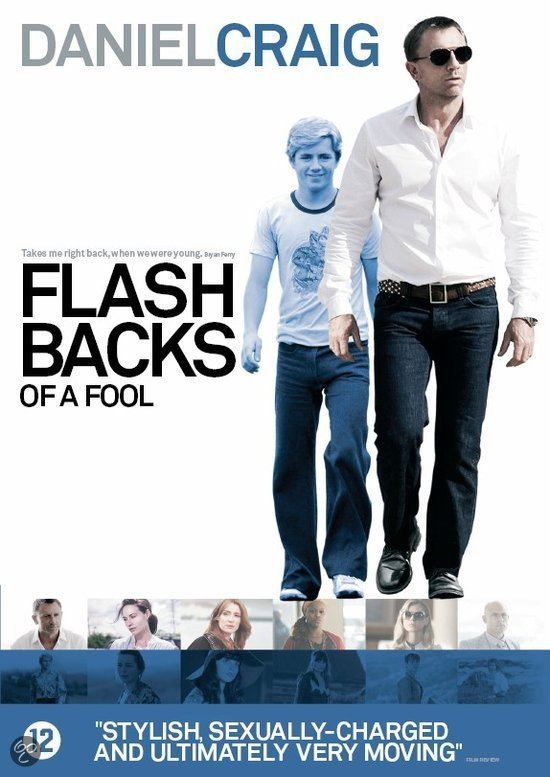 Daniel Craig as adult Joe Scot
Harry Eden as young Joe Scot
Claire Forlani as adult Ruth
Felicity Jones as young Ruth
Emilia Fox as Sister Jean
Eve as Ophelia Franklin
Jodhi May as Evelyn Adams
Miriam Karlin as Mrs. Rogers
Helen McCrory as Peggy Tickell
James D'Arcy as Jack Adams
Mark Strong as Mannie Miesel
Olivia Williams as Grace Scot
Julie Ordon as Carrie Ann
Gina Athans as Apple
Max Deacon as young Boots McKay
Jodie Tomlinson as Jane Adams
Keeley Hawes as Jesse Scot
Mia Clifford as young Jesse Scot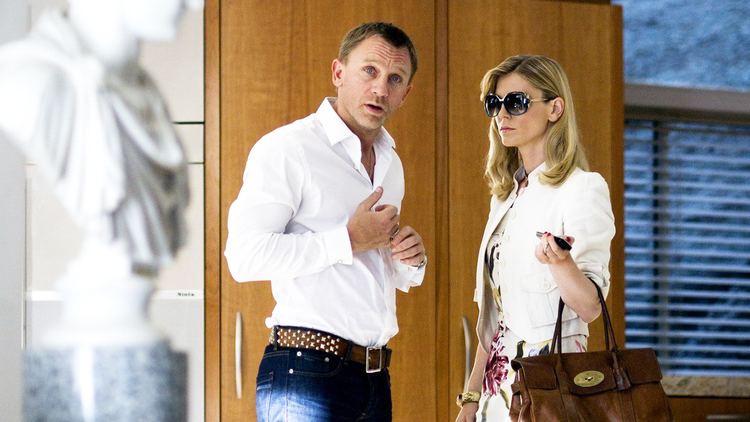 The film was mainly shot in Cape Town in South Africa, and England.
Flashbacks of a Fool is director Baillie Walsh's first feature film. Walsh has directed music videos for, among others, Massive Attack, Oasis and INXS.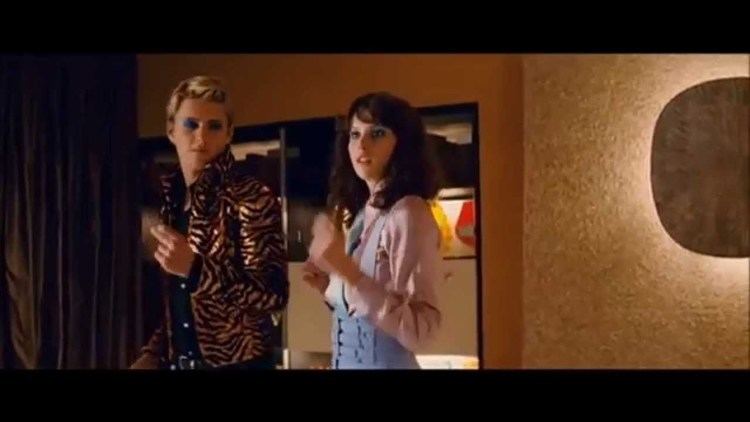 The cinematography for the film was done by John Mathieson, who has shot for films such as Gladiator, Matchstick Men and Kingdom of Heaven.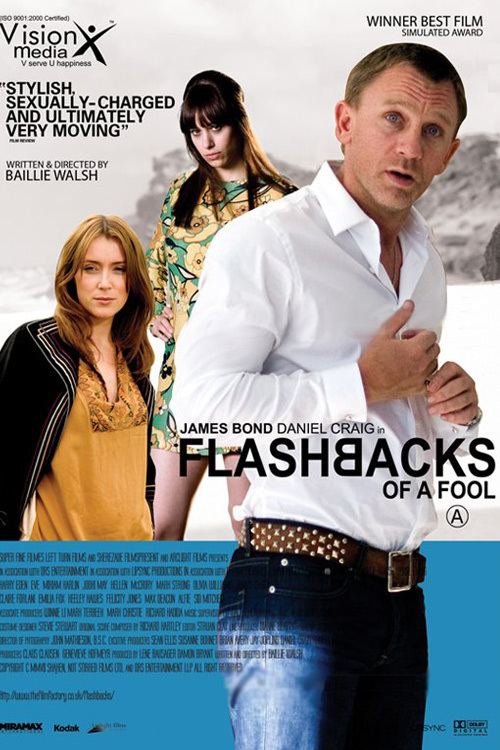 The song when Joe, dressed as Bryan Ferry, dances with Ruth is "If There Is Something", performed by Roxy Music, from their eponymous first album. The film misses out the first minute and forty seconds of the song. The original song is over six minutes long.
Fils de... - Scott Walker
What goes up Must Come Down - War Zone
Theme from Coronation Street
The Jean Genie - David Bowie
If There is Something - Roxy Music
When Will I See You Again - Harry Eden
Regina Coeli in B flat, K.127 - W. A. Mozart
The Theme from The Clangers
It Ain't Easy - David Bowie

The film's soundtrack plays a vital role for the plot. Director Baillie Walsh had only directed music videos previous to directing Flashbacks of a Fool.
Review aggregator Rotten Tomatoes reported that 38% of critics gave positive based on 21 reviews. Critics called the script undeveloped, although Craig's performance was praised.