Name

Fiorenza Cossotto





Role

Soprano






Albums

Norma, Il trovatore (Highlights), Madama Butterfly




Movies

Cavalleria rusticana




Similar People

Nicolai Ghiaurov, Carlo Bergonzi, Renata Scotto, Sherrill Milnes, Leontyne Price
Top 10 mezzo sopranos live 3 fiorenza cossotto
Fiorenza Cossotto (born April 22, 1935) is an Italian mezzo-soprano. She is considered by many to be one of the greatest mezzo-sopranos of the 20th century.
Contents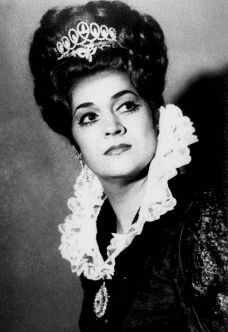 Fiorenza cossotto donizetti la favorita o mio fernando
Life and career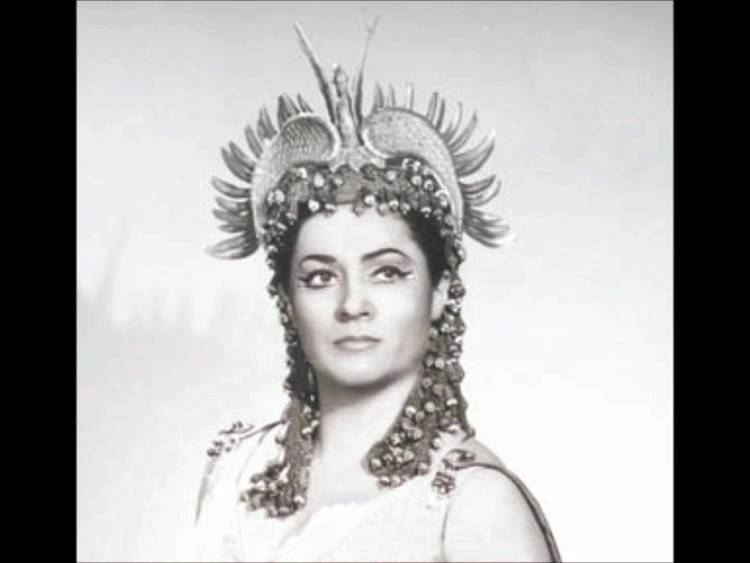 Born on April 22, 1935 in Crescentino, Province of Vercelli, Italy, Cossotto attended the Turin Academy of Music and graduated top of her class. After her studies with Mercedes Llopart, she made her operatic debut as Sister Matilde in the world premiere of Poulenc's Dialogues of the Carmelites in 1957 at La Scala in Milan. Her international debut was at the 1958 Wexford Festival as Giovanna Seymour in Donizetti's Anna Bolena. Her Covent Garden debut was in 1959 as Neris in Cherubini's Médée, with Maria Callas in the title role. A 1962 performance of the lead in La favorita at La Scala led to wider fame and she made her American debut in the same role in 1964 at the Lyric Opera of Chicago and as Amneris at the Metropolitan Opera in 1968.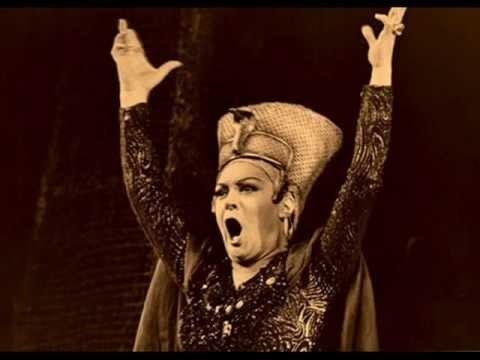 Altogether between the seasons of 1967–68 and 1988–89 she gave 148 performances at the Met (exclusively leading roles). She was considered an expert in portrayals of major mezzo/contralto roles in mid-19th-century Italian opera; e.g. Favorita, Amneris, Azucena, Eboli, Preziosilla, Maddalena, Ulrica and Laura. She also essayed Carmen, Mozart's Cherubino, Urbain in Meyerbeer's Les Huguenots, Bellini's Romeo and Marfa in Khovantschina.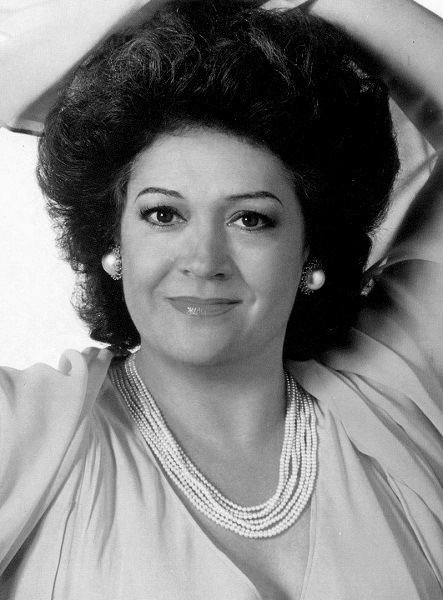 She kept on singing, and in 2005 she celebrated her 70th birthday with a performance of Suor Angelica at the Théâtre Royal in Liège, Belgium.
She was married to the Italian bass Ivo Vinco for over 40 years (ending in divorce). Their only child was a son, Roberto.
Cossotto and Callas
Fiorenza sang with Maria Callas as early as 1957 in Gluck's Iphigénie en Tauride, and many times later, until Callas' last Norma in Paris. The last performance of the latter was truncated when Callas' walked out right after their quintessential duet, "Mira, o Norma." Some claim that Cossotto intentionally sabotaged Callas by singing over her and holding high notes longer with the latter's voice (by that time, 1965) past its prime and in poor form. Others claim, in favor of Cossotto, that she encouraged Callas to sing as best as she could, and was quite cautious with her and tried to give her as much support as she could. Private recordings made at the time (and issued subsequently) are interpreted in both ways. Both Cossotto (in an interview, 2006) and Ivo Vinco (1982) said that Callas was a great friend of Cossotto, and invited her to sing Adalgisa to her Norma in the first place. On the other hand, Zeffirelli and older star mezzo Giulietta Simionato both took the accusers' side. This controversy is still being debated, particularly because the one who is closest to the truth; i.e., Callas herself, died in 1977.
Cossotto on the subject:
"But look, it's a disgrace! It's been forty years, and books still come out speaking ill of me. The first year we did our rehearsals, and everything went well. Callas was in good voice. There was no reason for her not to do Norma, which was her warhorse. During the last two performances [in 1965], she was not well —- she had a cold, which passed down [into the chest]. The last performance, poor thing, she couldn't say no, because all Onassis's elite [retinue] was in the theater. But logically she couldn't [sing], because she had already sung two performances [with] the cold. You don't play with Norma! In the [first] duet, it goes up to an A for the mezzo-soprano and Callas must do the C; [but] the C didn't come out. When we got to the end of the duet, she could no longer do [here Cossotto sings the four ascending notes to the C]. But I couldn't hear this. I didn't know if she sang or didn't sing. I thought it was better I sing my A calmly so people won't notice, just in case. Instead, they started to say, 'Look, she sings when the other one doesn't sing anymore!' But the other one didn't make a sound because she was ill —- the voice didn't come out. "Later, Callas, at the end of the second act, said to me, 'Fiorenza, stay tonight until the end because I am not well, and we will all go out [to take curtain calls and bow] together.' We'll make a bit of a good impression, is what she wanted to say. 'Look,' I said, 'I can't, because I have to pack since tomorrow morning I have to leave really early, but let's see.' My hotel was right next to the Opéra. I said, 'I'll manage. I'll go and come back right away.' If she had been angry with me, she wouldn't have said this. Is it true or not? But no one has ever published this! They have never said, 'Callas insisted that Cossotto be present at the end of the third act, that she go and thank the audience.' So how does one explain this? If I had sung an extra note —- something only idiots can assert -— she wouldn't have said to me, 'Stay.' She would have been angry. From there it started. Even now, at a distance of forty years, they still speak ill of me. She wanted me the second year, wanted my presence. So what is all this fantasy? They do it to enrich the books and the articles, and so they damage a person. I tried to help her onstage in every way. I have always been a serious colleague, not a colleague who does harm to people."
Simionato's claim:
"...she [Callas] asked me to sing with her in two of her final performances of Norma [in Paris], for her other partner [Fiorenza Cossotto] had been behaving inconsiderately."
Spectrum of roles
According to the book "Opera" published by Koenemann, "She [Cossotto] and Giulietta Simionato were the leading Italian mezzo-sopranos of the 1960s and 1970s. She [Cossotto] won plaudits in the annals of operatic history for her wonderful vocal timbre, her perfect singing technique, and the ease with which she could master different registers. Besides singing the great mezzo roles, she also took the outstanding alto parts of the Italian operatic repertoire." Among her competitors were Shirley Verrett, Grace Bumbry, Rita Gorr, Christa Ludwig, Marilyn Horne, Viorica Cortez and Tatiana Troyanos.
Apart from mezzo and alto roles, she also sang soprano roles traditionally sung by mezzos such as Santuzza (Cavalleria Rusticana) and Adalgisa (Norma).
She sang Adalgisa next to the Normas of Callas, Joan Sutherland, Montserrat Caballé, Leyla Gencer, Elinor Ross and Elena Souliotis. Full live documents (except only partially for Callas) of these performances have been commercially released in audio and/or video.
She also tried her luck in soprano roles (alas in studio only) of Lady Macbeth and Marchesa del Poggio (Un giorno di regno), and made a commercial recording of soprano arias by Verdi.
Her repertory at the Met included Amneris, Eboli, Adalgisa, Santuzza, Azucena, Dalila, Carmen (only on tour and in outdoor park concerts), Principessa (Adriana Lecouvreur) and Mistress Quickly (which she added in 1985, singing with Giuseppe Taddei as Falstaff).
References
Fiorenza Cossotto Wikipedia
(Text) CC BY-SA