Fernando Huanacuni Mamani (born May 29, 1966, in the city of La Paz, Bolivia), of the Aymara nation, is a Bolivian lawyer and researcher. He has served as the Foreign Minister of Bolivia since January 2017.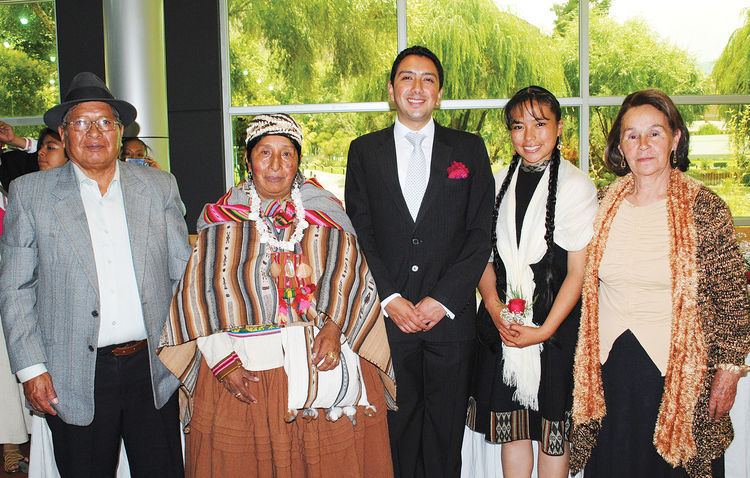 Huanacuni's research consists of indigenous peoples' ancestral world view and history. He is also a political activist in both Bolivia and internationally. He is currently promoting the reconstruction of ancestral identity of the original indigenous nations. Since 1983, he began touring South America, Central America, North America and Europe, lecturing on the value of ancestral knowledge, and motivating the return to logical thought and communal practices.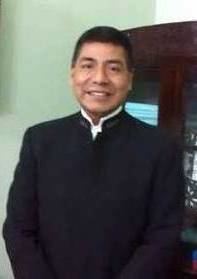 Mr. Huanacuni Mamani was also part of the designed team for the curriculum of the Law Avelino Sinani - Elizardo Perez. During the first stage, his role was as an expert of Cosmovision, and ancient philosophies, of indigenous peoples and communities, for the Ministry of Education and Culture of Bolivia. From 2008 he worked at the Ministry of Foreign Affairs as the Director of Ceremonial practices and implementation for the Plurinational State of Bolivia. He had the rank of ambassador until September 2014.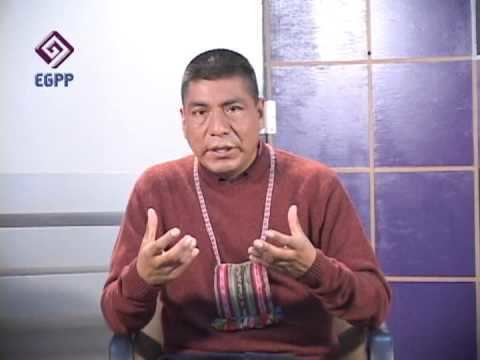 Since his leave from the director of ceremonial practices, he continued to make valuable contribution at international level on the Rights of Mother Earth, Ancestral Community Legal System, Community Education, Diplomacy and Protocol of indigenous peoples. In particular, he is recognized as one of the architects of the systematization of the different visions of ancestral peoples and Living Well & Good Living, a theme that is widespread today as an alternative to the dominant Western models.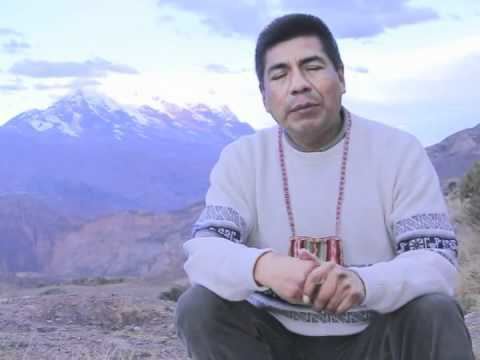 Permanent dynamics of interaction with other people has allowed him to hold dialogue with representatives of indigenous peoples from different continents such as:
Frank Somers and Kate Brickell Druid Nation England
Bolivar Lopez de la Nacion Kuna Yala in Panama
Elivardo Membache of nation Embera of Panama
Indigenous leader Ati Quigua of the Arhuaco nation of Colombia, with the Mamos of the Kogi nation of Colombia
Felipe Gomez of the nation Maya Kiche of Guatemala
Angel Canil of the Maya nation of Guatemala
Rigoberta Menchu, Nobel Peace prize winner
Kenneth Duncan of the Apache nation United States,
Eva Dionne of the Navajo nation, United States
David Brush of the Cheyenne nation, United States
Doreen Arikara of the Hidatsa nation of North Dakota, United States
Adelard Blackman of the Dene nation of, Canada
Pacha Cabascango of the Kichwa nation of, Ecuador
Walter Aduviri, Aymara leader of the southern part of Peru
Theatrical Concepts were exchanged with philosophers, Enrique Dussel, Mignolo, Miguel Descotto, Freddy Elers, Enrique Toledo Hernandez, Nelson Maldonado, Jorge Miranda Luizaga, Carlos Milla Villena and Javier Lajo among others. Information was presented to them, regarding indigenous communities and their challenges, of the indigenous proposal and their current situation.
His extensive knowledge of the history of indigenous peoples, especially the Aymara nation, coupled with the oral transmission bequeathed by his grandparents, allowed him to propose to the world new, and old concepts based on ancient principles that have an impact on current living conditions. His proposal was reflected in books and articles that have been translated into several languages. Questioning deeply the foundations of Western paradigm, modernity and anthropocentrism, features, which have generated a life of crisis that has affected the natural expression of life, according to the reflection carried out.
Law degree from the University of San Andrés (UMSA) of the city of La Paz, Bolivia. PhD in Human Transformation from, The Zambuling Institute, Washington D.C. USA <<please confirm if the Zambuling Institute is licensed to grant academic Doctorate degrees in the USA - or add a reference to their Graduate program as it doesn't seem to be an accurate statement>> Has Diploma in Psychology of Learning (Chile, 2010), Research and Intercultural pedagogies (Bogotá, Colombia, 2014). He received higher Education of the Faculty of Humanities UMSA (2014).
He also taught as a graduate professor "Construction and Management Community Curricula" of the Universidad Mayor de San Andrés (2008). He taught at the revaluation specialty knowledge dialogue, new paradigms of science and Development at the University Center AGRUCO of the Universidad Mayor San Simon (2010). He also taught at the Simon Bolivar Andean University, in the field of Constitutional Law, Public Administration Judicial and Constitutional Litigation, specializing in Legal Pluralism, Jurisdictional Demarcation and the Court of Law (2014–2015).
Director, and presenter for the Manatial Magazine "Taypi Uta" transmitted by Channel 4 RTP (2005–2010) which won the Visa award for best television Cultural Program in La Paz, Bolivia. Also produced and hosted the weekly "Pacha Ajayu" Program (2004–2010) with journalist Eduardo Godoy, broadcast by the same network. Columnist for the National Newspaper "CAMBIO" (2012–2013), where he diffused research, and reflections, of the "Sariri" Center of Studies, of Andean Amazonian Cosmovision.
Was a researcher at the International Institute of Integration Agreement, Andres Bello, where he was in charge of investigating the diverse indigenous thematic (2015).
Educator and researcher of the legal sphere of indigenous peoples, and faculty member of the law department at the University of San Andres (2015)
Presiding chair and senior fellow of the Center of Studies – Andean Amazonian Cosmovision SARIRI, (C.E.C.A.A.S)
Vivir Bien/Buen Vivir Filosofía, Políticas, Estrategias y Experiencias Regionales"
First Edition: Lima Perú, Febrero de 2010
Second Edition: La Paz Bolivia, Abril de 2010
Third Edition: Lima Perú, Junio de 2010
Fourth Edition: La Paz Bolivia, Octubre de 2010
Fifth Edition: Buenos Aires Argentina, Septiembre de 2013
Sixth Edition: La Paz Bolivia, Julio de 2015
"Visión Cósmica de los Andes". Editorial Librería Armonía. Third Editions. La Paz Bolivia.
"Llatunka: La Sabiduría Ancestral". Editorial Librería Armonía. Third Edition. La Paz Bolivia.
"El hombre que volvió a nacer" de Policarpio Flores Apaza. First Edition Noviembre de 1999, Editorial Armonía. Second Edition, Marzo 2005, Editorial Plural. Third Edition, Abril 2009.
"Vivir Bien: Infancia, Género y Economía". CIDES UMSA. La Paz Bolivia. 2013
"Las Universidades Indígenas, Experiencias y Visiones para el Futuro". Instituto de Integración Convenio Andrés Bello 2013. La Paz Bolivia
Conjunto de Visiones sobre la Postmodernidad. Diciembre de 2012. Publicaciones Casa de la Libertad. Sucre Bolivia
Transiciones hacia el Vivir Bien o la Construcción de un nuevo proyecto político en el Estado Plurinacional de Bolivia. Ministerio de Culturas. La Paz Bolivia 2012
Ética Ambiental y Política Pública. Fondo Editorial de la Universidad Antonio Ruiz de Montoya. Lima Perú 2009.