The picture was largely derided by critics upon its release, but became a sleeper hit in the spring of 1996, grossing $20 million at the U.S. box office. It has since become a cult film, while at the same time launching teen idol status for its two young leads, who were romantically linked at the time of the movie's premiere. Wahlberg was nominated for the MTV Movie Award for Best Villain.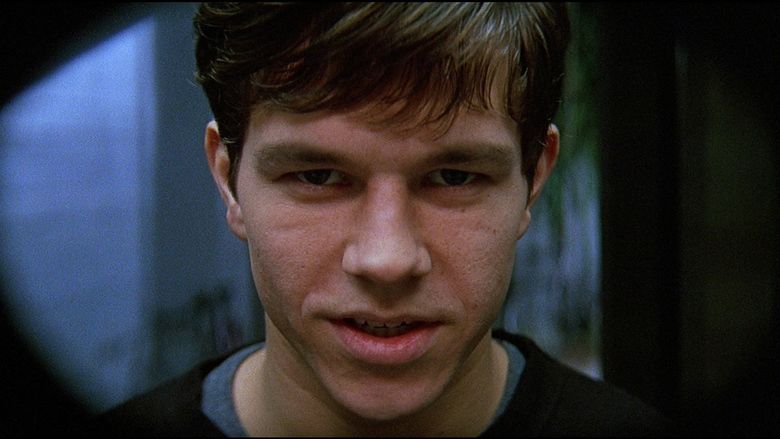 Nicole Walker (Reese Witherspoon) is a teenager with a rebellious streak. She lives in the suburbs of Seattle with her well-meaning but overbearing father Steven (William Petersen) and his new family: second wife Laura (Amy Brenneman); Toby (Christopher Gray), Laura's son from her first marriage. At a rave with best friend Margo Masse (Alyssa Milano), Nicole meets David McCall (Mark Wahlberg). She is swept off her feet by his sweet, polite nature. When Steven meets David, he mistrusts him immediately. Eventually, Nicole and David sleep together at her home while Steven and Laura are on a business trip. One day, David scares Nicole by assaulting her friend Gary Rohmer (Todd Caldecott). He shoves Nicole to the ground when she tries to stop him, giving her a black eye. Nicole breaks up with David over this; ultimately, however, she changes her mind and the two patch things up. Steven, still suspicious, checks into David's background. He learns that David has had a severely troubled life in foster care.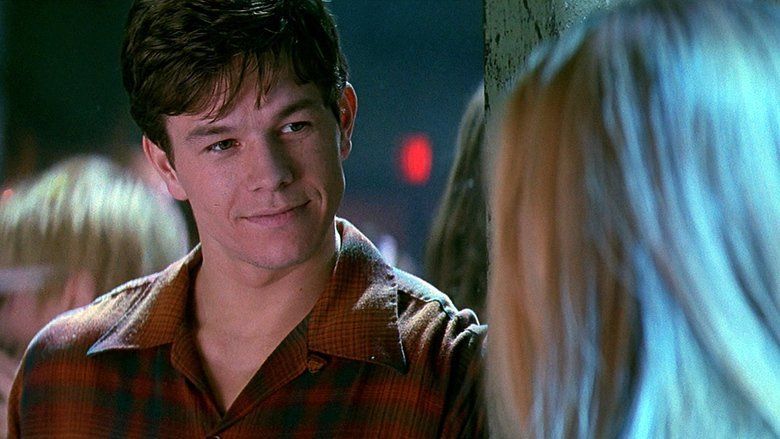 Steven confronts David on a street corner, demanding that he leave Nicole. David spins the encounter against Steven; he makes it look like Steven punched him, which gains Nicole's sympathy. One evening, Nicole is invited by David to a party at his friend Logan's (Tracy Fraim) house. She declines at first, but then has a fight with her father and drives to Logan's alone. Through a window, she witnesses Margo smoking crack and having sex with David. Nicole leaves without being seen. The next day at school, David finds himself being pushed away by Nicole for his disloyalty. Nicole also ends her friendship with Margo, although the latter insists that David raped her while she was high.
David becomes obsessed with Nicole, tattooing his own chest with her name. He sees her hugging Gary again and gets furious. Nicole goes with Toby and Laura to the mall; they invite Gary along, but he has to get home. Walking through the woods, Gary is murdered by David. David then vandalizes Steven's prized Mustang, leaving a note which reads "Now I've popped both your cherries!" David heads to the mall, where he corners Nicole in the ladies' room. Meanwhile, Steven breaks into the house which David shares with Logan. He finds an obscene shrine which David has built for Nicole, along with a box containing: a vandalized bracelet (it read "Daddy's Girl" but has been changed to "David's Girl"); a pair of Nicole's underwear; a defaced family photo (it finds Steven's head replaced with David's). Angered, Steven trashes the house. David returns home and promptly concludes that Steven has been there. He decides to break into the Walker residence, with the help of his four equally-violent housemates: Logan, Hacker (Gary Riley), Knobby (Jed Rees) and Terry (Jason Kristofer). A distraught Margo is already at Nicole's house, where she informs the Walkers that David has killed Gary.
David and his gang behead Kaiser, the family dog. A drill-wielding Laura injures Hacker, who is taken to the hospital by Knobby. Using a flashlight, Nicole sends an SOS to Larry - the Walkers' private security guard, who arrives to confront David and Logan. Then Steven comes outside to join Larry, who is shot dead from behind by Terry. All three hoods pummel Steven and, by taking him hostage, force their way into the house. The hoods also commandeer Larry's handcuffs, with which they shackle up Steven and Laura. When Logan forces himself onto Nicole, Margo intervenes and is knocked unconscious. Toby escapes through another window and gets to Laura's SUV. He uses her car phone to dial 9-1-1. Toby has to start the engine to make the phone work; Terry notices this and shoots out the windshield. It misses Toby, who runs Terry down with the SUV. David brings a bound and gagged Steven into Nicole's room. He shoots Logan dead for trying to rape Nicole. Retrieving Larry's keys, Toby un-cuffs both his parents. David asks Nicole if she wants to go with him; to save her family, Nicole pretends that she does. Steven rushes David, who butt-strokes him upside the head with his pistol. David gets ready to execute Steven, but Nicole prevents this by stabbing David in the back with a "peace pipe" letter opener (which David himself won for Nicole at a carnival on one of their dates). David gets up and lumbers toward Nicole, who stands ready for him despite no longer being sure of what he intends to do with her. Then Steven gets up and pounces on David from behind, disarming him. As Nicole looks on, both men fight until Steven tosses David through her bedroom window to his death on the rocks below. Margo and the Walkers share a group hug. Too late now to do any good, the police and EMTs arrive.
Fear was released on April 12, 1996 in 1,584 theaters. It opened at No. 4 at the box office, making $6.3 million in its opening weekend. By the end of its run, the film earned $20.8 million in the US.
The film holds a 39% approval rating on Rotten Tomatoes based on 31 reviews.
Gene Siskel gave the film a thumbs-down, while Roger Ebert gave it a thumbs-up. Leonard Maltin gave it 2 (out of 4) stars.
Mick LaSalle of the San Francisco Chronicle said, "Fear is hard to resist. On one hand it's a shameless thriller that makes up for the inevitability of its story by consistently being bigger, faster and more appalling than you might expect. On the other hand, it contains enough truth about fathers, teenaged daughters and young lust to distinguish it from most thrillers and ground it in vivid emotion. It is a nightmare fantasy for fathers. Director James Foley and screenwriter Christopher Crowe keep raising the stakes all the way to a finish that's something out of The Straw Dogs. It's a maddening, satisfying, junky, enjoyable picture." Owen Gleiberman of Entertainment Weekly gave the film a positive review, further accrediting the comparisons to Fatal Attraction, writing: "Fear is a teen Fatal Attraction, and — surprise — it isn't bad." He did, however, criticise the finale: "[Director] James Foley does a fine job evoking the sexual tensions between father, daughter, and rogue suitor, but he has less luck with the (inevitable) garish climax, which is so unconvincingly staged it never even makes it over the top".
Critical revaluation has proved kinder to the film than its initial reception. The dramatic and tense score by Carter Burwell was praised and well received. One critic has since stated that "although dismissed by some reviewers upon its release as a sensationalist, hysterical, formulaic piece, Fear has improved with age". The film was placed as No. 19 on Bravo TV's "30 Even Scarier Movie Moments".