Years active

1993 - Present

Record label

Sound Master







Similar People

General Rani, Aamir Saleem, Faakhir Mehmood, Najam Sheraz, Ali Haider
Laut aao by yatagaan fakhar e alam
Fakhar-e-Alam (Punjabi, Urdu: فخر عالم) (born 19 January 1972 in Lahore), is a Pakistani actor, TV host, VJ and singer, popular for introducing the rap/Bhangra genre of music in Pakistan. Though he is still considered a pioneer of rap/bhangra music culture in Pakistan, now he is much more popular for hosting TV shows and appearing in military/governmental sponsored music shows. He has also served as the chairman of Sindh Board of Film Censors from 2013 to 2016.
Contents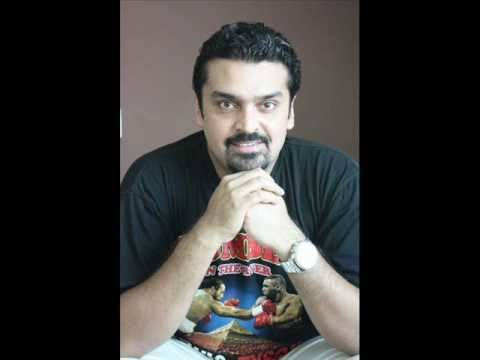 Fakhar e Alam - Yaatagaan - Bhangra
Early life and career
Alam was met with amusement in 1993 when he launched an unusual single "Bhangra Rap". These were early years of video music in Pakistan and almost anything sold. The single was also broadcast on MTV. A previous pop band, Strings (band) were the first Pakistani band to appear on MTV in 1988.
Born on 19 January 1976 in Islamabad to Aroosa Alam, Fakhr-e-Alam spent his early childhood in Lahore, before moving to Islamabad. He did a lot of traveling right from the beginning as his father worked in the Foreign Service of Pakistan. He started his schooling in Islamabad, and then went to school in the USA. After a few years of U.S. education and exposure, he returned to Islamabad to finish his schooling. He also attended Government College University (Lahore).
Upon his arrival in Karachi, "Falam" was offered the position of a CEO, in an electronic media marketing company. He took the offer and stayed with the company for 3 months. He then launched his own production house, called Industree Productions.
In the pipeline are Telefilms, more TV shows and a TV drama serial. He also starred in the film Very Good Dunya Very Bad Log (1998)
TV hosting
Fakhr Alam has done shows for all major TV networks of Pakistan - GEO, ARY, TV one, INDUS, AAJ TV and more.
For GEO Television, Fakhar-e-Alam hosted the show Bolain Kya Baat Hai (English: Tell us what is the matter?) telecast on GEO Super in which he interviewed various sports personalities and discussed cricket and other sports-related events.
Fakhr-e-Alam starred in an entertainment show called The Big Show on CNBC PAKISTAN from 17 December 2011.
Fakhr-e-Alam's show Aghaz-e-Safar will be on air from 18 April 2014. This show is produced and directed by Sharmeen Obaid-Chinoy, Pakistan's only Oscar winner. The show is based on real life stories of Pakistanis throughout Pakistan. This is the first time ever that Sharmeen Obaid-Chinoy has produced something for a Pakistani TV channel. The show will be aired on AAJ TV.
In 2016, after the murder of a popular qawwal Amjad Sabri in Karachi, he led a movement to call for better security for artists by the government.
Albums
Rap Up (1994)
No More School Remixes (1995)
Laut Aao (1996)
Malang (1997)
Falam Connection (2001)
Falam Ab Tak (2004) which contained the single Akh Vee Larani Hai
B3 (2012)
References
Fakhar-e-Alam Wikipedia
(Text) CC BY-SA