The usual pantomime and comic/supernatural elements are removed and the story is instead treated as historical fiction, set in Renaissance-era France. It is often seen as a modern, post-feminism interpretation of the Cinderella story.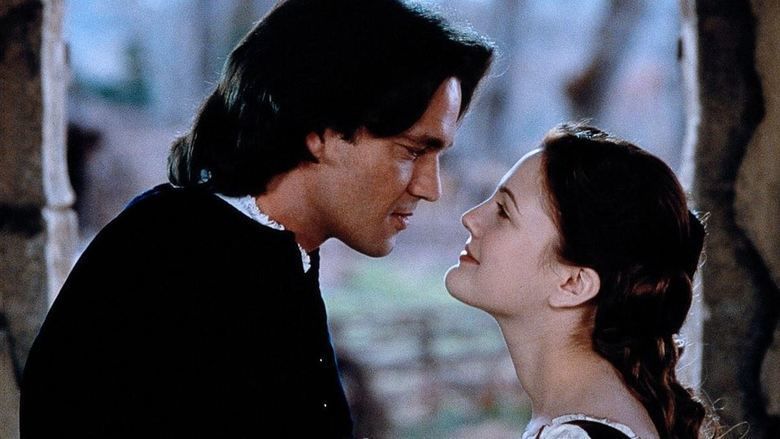 In the 19th century, a Grande Dame (Jeanne Moreau) summons The Brothers Grimm (Joerg Stadler and Andy Henderson) to her palace, where the brothers discuss their interpretation of the Cinderella story and notice a painting displayed in the room. The Grande Dame shows the brothers a glass slipper and tells them the story of Danielle de Barbarac.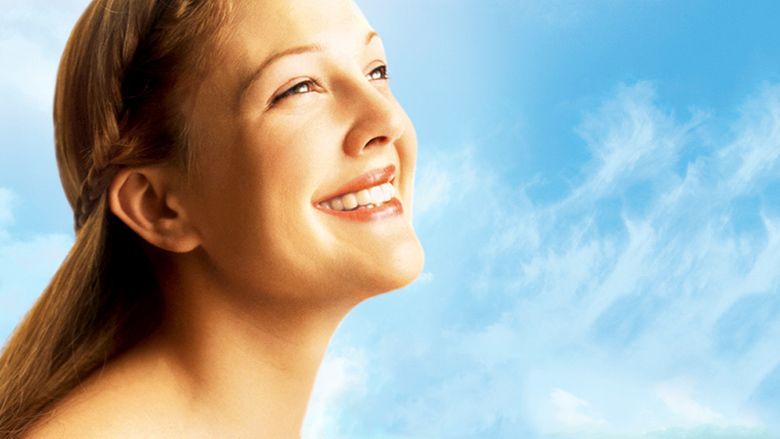 In 16th-century France, Auguste de Barbarac (Jeroen Krabbé) is a widower and the father of eight-year-old Danielle (Anna Maguire). Auguste marries Rodmilla de Ghent (Anjelica Huston), a wealthy baroness with two daughters, Marguerite and Jacqueline (Elizabeth Earl and Alex Pooley). Later that evening, Auguste gives Danielle a copy of Thomas More's Utopia. Two weeks pass, and before dying of a heart attack just as he leaves for business, Auguste's last words are directed to Danielle, which causes Rodmilla to envy Danielle and mistreat her for the next ten years. By the time Danielle (Drew Barrymore) is eighteen, the estate has fallen into decline. The Baroness is not interested in farming, has sold off many of the estate's servants to pay her taxes and wishes to get back to the Royal Court. Meanwhile, Danielle serves her stepsisters, Marguerite (Megan Dodds), and Jacqueline (Melanie Lynskey) in her home. Marguerite is spoiled, cruel, bad tempered and Rodmilla's favorite, while Jacqueline is kind but picked on by her mother and sister.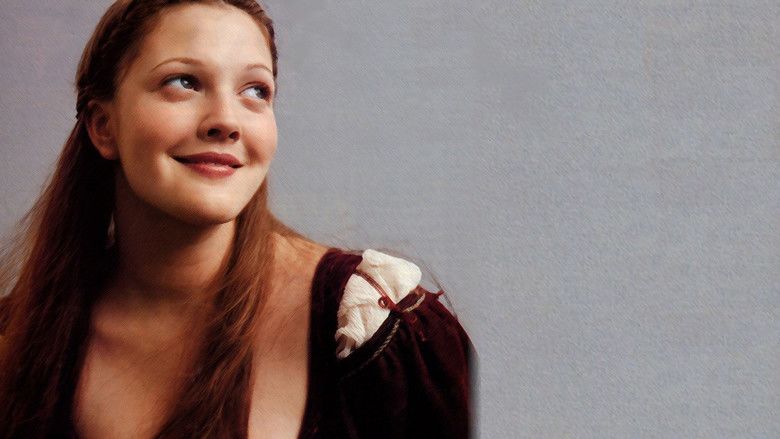 One morning Danielle sees a man stealing her father's horse and unseats him with an apple until she recognizes he is Prince Henry (Dougray Scott). Henry buys her silence with gold because King Francis (Timothy West) and Queen Marie (Judy Parfitt) tell Henry that he must wed the Spanish Princess, Gabriella. However, Henry's escape is foiled when he encounters gypsies robbing Leonardo da Vinci (Patrick Godfrey). Henry chases the thief and returns the Mona Lisa to da Vinci. Meanwhile, Danielle dresses as a noblewoman and leaves to buy back Maurice (Walter Sparrow), whom the Baroness has sold to pay her debts. Henry overhears Danielle argue with the Cargomaster (Al Ashton) and orders Maurice's release. Henry begs for Danielle's name but she lies and gives Henry the name of her mother, who died giving birth to Danielle. That night King Francis tells Henry that he is throwing a masquerade ball in honor of Da Vinci. At The ball Henry must choose a bride or wed Gabriella.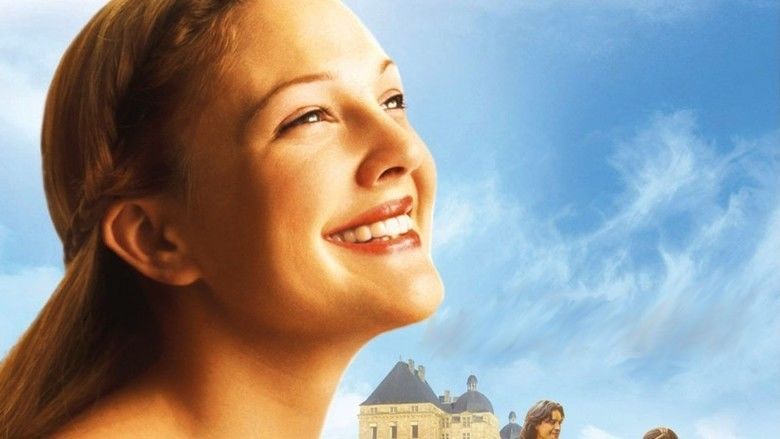 While spending time with her friend, Gustave (Lee Ingleby), Henry rides up and asks for directions and Gustave ends up telling Henry where Danielle lives. After coming out of hiding, Danielle runs to her house, quickly changes, and spends the day with Henry where they are ambushed by gypsies. Danielle resolves the issue and they share their first kiss. The next morning, Danielle catches Rodmilla and Marguerite stealing her mother's dress and slippers for Marguerite to wear to the ball. After Marguerite insults Danielle about her mother's death, Danielle punches Marguerite in the face and chases her until Marguerite threatens to throw Utopia into the fireplace. Danielle returns her mother's slippers to Rodmilla in exchange for the book, but Marguerite burns it in the fire anyway out of spite. After Danielle is whipped, Jacqueline tends to her wounds and condemns Marguerite for insulting Danielle's mother.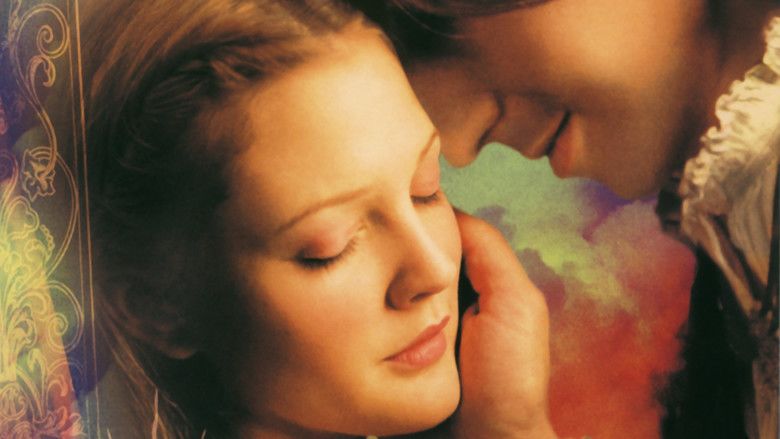 During a conversation with Queen Marie, Rodmilla discovers that Danielle is the Countess that Henry has been spending time with and tells the Queen that Danielle is engaged. Rodmilla confronts Danielle and locks her in the pantry until Gustave asks Da Vinci for help. Da Vinci helps free Danielle and makes her a pair of wings with her mother's dress and slippers for the ball. When Danielle arrives at the ball, Rodmilla exposes her identity in front of Henry. Danielle tries to explain, but Henry angrily rejects her for her deception, causing her to run off in tears. Da Vinci finds Danielle's slipper that she lost when fleeing the castle. He angrily reprimands Henry for his attitude, leaving him with the slipper.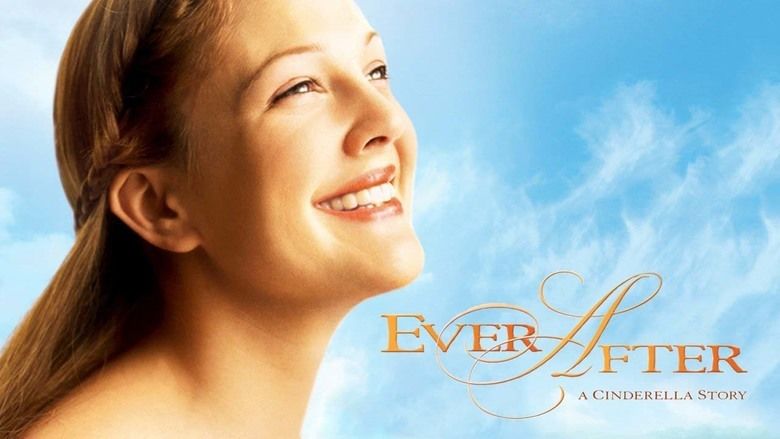 Henry decides to wed Gabriella, but after seeing how unhappy Gabriella is and realizing he still retains feelings for Danielle, calls the wedding off. Henry looks for Danielle but finds that Rodmilla sold her to landowner, Pierre le Pieu (Richard O'Brien). After Pierre makes sexual advances towards Danielle, she cuts Pierre's face with his own dagger, and threatens to dismember and castrate him with it and one of his swords. Pierre gives Danielle the key to her shackles. Henry arrives as Danielle leaves Pierre's mansion. He apologizes and proposes to Danielle by placing the glass slipper on her foot.
Laurent, the Captain of the Guard is sent to retrieve Rodmilla and her daughters and bring them to the Royal Court "in style". King Francis then accuses Rodmilla of lying to Queen Marie about Danielle. Rodmilla admits that she may have gotten carried away and Marguerite pathetically denies involvement claiming to be a victim, causing the king to demand silence. Queen Marie strips Rodmilla of her title and threatens to exile her and Marguerite to the Americas if no one speaks for them. At the last minute, Danielle is introduced as Henry's wife and wishes Rodmilla and Marguerite the same courtesy they had shown her. Rodmilla and Marguerite are sentenced to work as royal laundry maids for the rest of their lives. Because of her kindness to Danielle, Jacqueline does not receive punishment and instead, presumably marries Laurent and becomes Danielle's lady in waiting. After Da Vinci gives Henry and Danielle a painting, they share a kiss. The Grande Dame informs The Brothers Grimm that Danielle was her great-great-grandmother. As a result, although Danielle and Henry lived happily ever after, the point is that they lived.
While the story is fictional, it involves several historical figures, places and events. The film is set in the 16th Century and features the presence of Francis I, Queen Marie, Prince Henry, Leonardo da Vinci, the explorer Jacques Cartier, the Grimm brothers, Charles Perrault, the French colonies in the New World, the University of France, the "ruins" at Amboise, and the French Revolution.
Ever After is filmed in Super 35mm film format. This is the only Super 35mm film directed by Tennant. However, both widescreen and pan-and-scan versions are included on DVD. Tennant's previous films are filmed with spherical lenses, while his subsequent films use an anamorphic format.
Locations and sets
The castle shown in the film is the Château de Hautefort in the Dordogne region of France. Other featured châteaux are de Fénelon, de Losse, de Lanquais, de Beynac as well as the city of Sarlat-la-Canéda. The painting of Danielle is based on Leonardo Da Vinci's Head of a Woman (La Scapigliata).
Rotten Tomatoes reports that 91% of critics gave the film a positive review based on 64 reviews, with an average score of 7.5/10. The critical consensus states: "Ever After is a sweet, frothy twist on the ancient fable, led by a solid turn from star Barrymore." Metacritic calculated a favorable score of 66 based on 22 reviews.
Lisa Schwarzbaum from Entertainment Weekly gave the film a B-, saying: "Against many odds, Ever After comes up with a good one. This novel variation is still set in the once-upon-a-time 16th century, but it features an active, 1990s-style heroine—she argues about economic theory and civil rights with her royal suitor—rather than a passive, exploited hearth sweeper who warbles 'A Dream Is a Wish Your Heart Makes'." She also praised Anjelica Huston's performance as a cruel stepmother: "Huston does a lot of eye narrowing and eyebrow raising while toddling around in an extraordinary selection of extreme headgear, accompanied by her two less-than-self-actualized daughters—the snooty, social-climbing, nasty Marguerite, and the dim, lumpy, secretly nice Jacqueline. "Nothing is final until you're dead", Mama instructs her girls at the dinner table, "and even then I'm sure God negotiates."
Chicago Sun-Times film critic, Roger Ebert, praises the film with three out of four stars and writes, "The movie [...] is one of surprises, not least that the old tale still has life and passion in it. I went to the screening expecting some sort of soppy children's picture and found myself in a costume romance with some of the same energy and zest as The Mask of Zorro. And I was reminded again that Drew Barrymore can hold the screen and involve us in her characters. [...] Here, as the little cinder girl, she is able to at last put aside her bedraggled losers and flower as a fresh young beauty, and she brings poignancy and fire to the role."
The film is recognized by American Film Institute in these lists:
2002: AFI's 100 Years...100 Passions – Nominated
On March 3, 1999, the film was released on DVD. On January 4, 2011, the film was released on Blu-ray.
A report in 2012 indicated that a musical theatre production was in the works, with the book and lyrics by Marcy Heisler and music by Zina Goldrich. The musical was originally scheduled for its world premiere in April 2009 at the Curran Theatre in San Francisco, but the pre-Broadway run was postponed. In May 2012, the project was back on track with Kathleen Marshall signing on to direct a Broadway run.
A workshop of the musical was held from April 25, 2013-May 15, 2013 with Sierra Boggess as Danielle, Jeremy Jordan as Prince Henry, and Ashley Spencer as Marguerite. The musical made its world premiere at the Paper Mill Playhouse from May 21, 2015-June 21, 2015. Christine Ebersole played the role of Baroness Rodmilla de Ghent. Alongside Ebersole, Margo Seibert starred as Danielle, James Snyder as Henry, Charles Shaughnessy as King Francis, and Tony Sheldon as Da Vinci.