Spouse(s)

Leslie Pereira




Name

Eugene Volokh





Role

Law professor




Known for

The Volokh Conspiracy






Born

February 29, 1968 (age 47) (

1968-02-29

)

Kiev, Ukrainian SSR




Alma mater

University of California, Los Angeles (B.S., J.D)




Occupation

Law professor, legal commentator




Education

University of California, Los Angeles, UCLA School of Law




Books

Academic legal writing, The First Amendment and Relat, The First Amendment: Problems, The Religion Clauses, The First Amendment and Relat
Eugene volokh on gun rights free expression and the nanny state
Eugene Volokh ( , Ukrainian: Євге́н Володимирович Волох Yevhen Volodymyrovych Volokh, Russian: Евге́ний Влади́мирович Во́лох Yevgeniy Vladimirovich Volokh; born February 29, 1968) is an American law professor, the Gary T. Schwartz Professor of Law at the UCLA School of Law. He publishes the blog "The Volokh Conspiracy". He is an academic affiliate of the law firm Mayer Brown.
Contents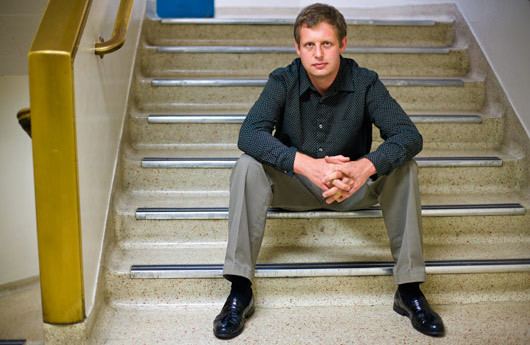 Gun control laws debate between eugene volokh and richard aborn
Early life, education, and teaching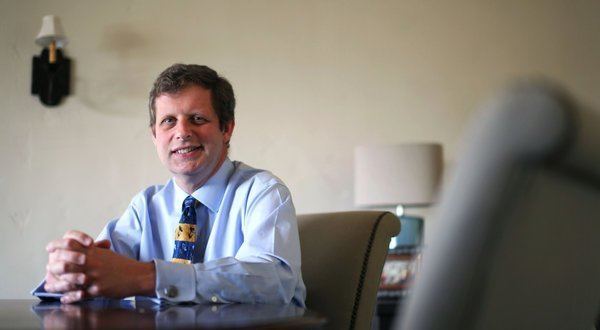 Volokh was born into a Jewish family residing in Kiev, Ukraine, then part of the Soviet Union. He immigrated with his family to the United States at the age of seven. Volokh exhibited extraordinary mathematical abilities from an early age, attending university level mathematics and calculus courses at the age of nine. When only 10 years one month old, he earned a 780 out of a possible 800 on the math portion of what is now called the SAT-I. At the age of 12, he began working as a computer programmer. He attended the Hampshire College Summer Studies in Mathematics. At the age of 15, he received a Bachelor of Science degree in Math and Computer Science from UCLA. As a junior at UCLA, he earned $480 a week as a programmer for 20th Century Fox. During this period, his achievements were featured in an episode of OMNI: The New Frontier, a television series hosted by Peter Ustinov.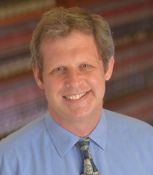 In 1992, Volokh received a Juris Doctor degree from the UCLA School of Law. He was a law clerk for Judge Alex Kozinski of the Ninth Circuit Court of Appeals and later for Justice Sandra Day O'Connor of the U.S. Supreme Court from 1993 to 1994. Since finishing his clerkships, he has been on the faculty for the UCLA School of Law where he is the Gary T. Schwartz Professor of Law.
Politics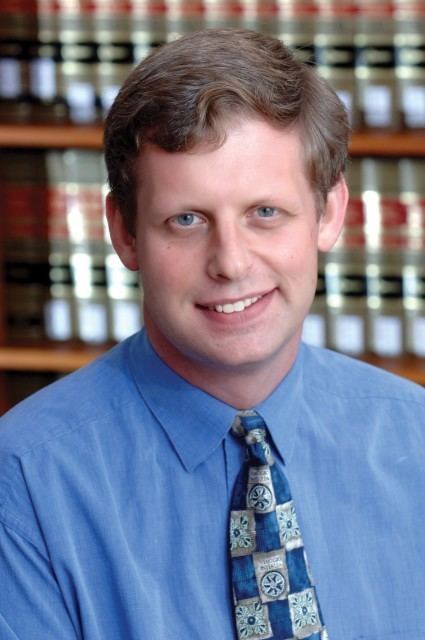 Volokh is commonly described as politically conservative or libertarian. In 2012, one commentator described Volokh's politics as "soft libertarian," and Volokh as an "unpredictable libertarian-leaning" writer.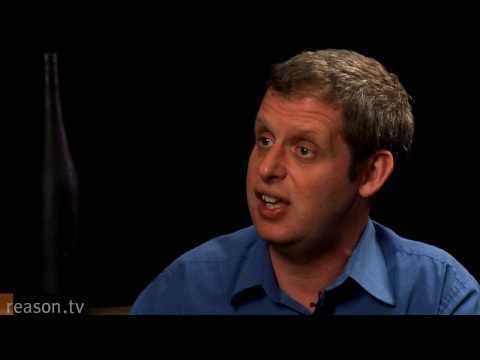 In the 2008 presidential election, Volokh supported former Tennessee Senator Fred Thompson, saying Thompson had good instincts on legal issues and that he preferred Thompson's positions on the First Amendment and political speech to McCain's sponsorship of campaign finance reform. Volokh also liked Thompson's position in favor of individual gun ownership. Volokh also noted that Thompson "takes federalism seriously, and he seems to have a fairly deep-seated sense that there is a real difference between state and federal power."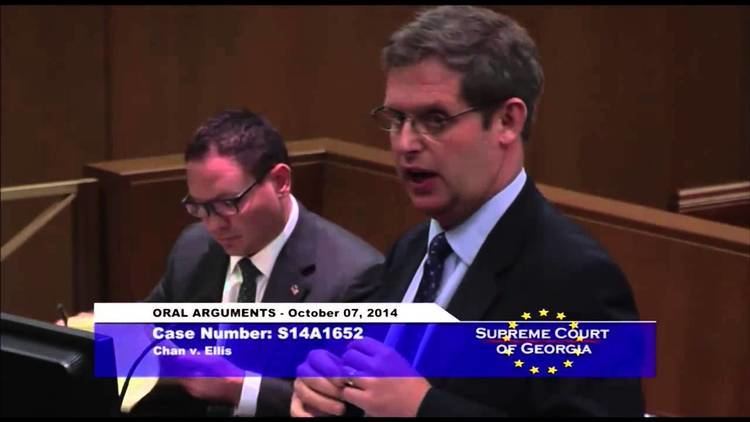 Volokh supports legally recognizing same-sex marriages.
Writing
Volokh's article about "The Commonplace Second Amendment", was cited by Supreme Court Justice Antonin Scalia's majority opinion in the landmark Second Amendment case of District of Columbia v. Heller, and he has been quoted in the media on gun laws. Volokh advocates campus speech rights, religious freedom, and other First Amendment issues, and has been widely quoted as an expert. He opposes affirmative action, having worked as a legal advisor to California's Proposition 209 campaign. Volokh is a critic of what he sees as the overly broad operation of American workplace harassment laws, including those relating to sexual harassment.
On his weblog, Volokh addresses a wide variety of issues, with a focus on politics and law.
Volokh's non-academic work has been published in The Wall Street Journal, Los Angeles Times, The New York Times, Slate, and other publications. Since May 2005 he has been a contributing blogger at The Huffington Post.
Books
Academic Legal Writing: Law Review Articles, Student Notes, and Seminar Papers. New York: Foundation Press. 2003. ISBN 1-58778-477-7.
The First Amendment: Problems, Cases and Policy Arguments. New York: Foundation Press. 2001. ISBN 1-58778-144-1.
Articles (partial list)
"Symbolic Expression and the Original Meaning of the First Amendment"

(PDF)

. Georgetown Law Journal. 97 (4): 1057–1084. 2009.
"Freedom of Expressive Association and Government Subsidies"

(PDF)

. Stanford Law Review. 58 (6): 1919–1968. 2006.
"Parent-Child Speech and Child Custody Speech Restrictions"

(PDF)

. NYU Law Review. 81 (2): 631. 2006.
"Crime-Facilitating Speech"

(PDF)

. Stanford Law Review. 57 (4): 1095–1222. 2005.
Volokh, Eugene (2003). "The Mechanisms of the Slippery Slope"

(PDF)

. Harvard Law Review. Harvard Law Review, Vol. 116, No. 4. 116 (4): 1026–1137. JSTOR 1342743. doi:10.2307/1342743.
"Test Suites: A Tool for Improving Student Articles"

(PDF)

. Journal of Legal Education. 52: 440. 2002.
"How the Justices Voted in Free Speech Cases, 1994–2000". UCLA Law Review. 48: 1191. 2001.
Volokh, Eugene (2000). "Freedom of Speech and Information Privacy: The Troubling Implications of a Right to Stop Others from Speaking About You"

(PDF)

. Stanford Law Review. Stanford Law Review, Vol. 52, No. 5. 52 (5): 1049–1124. JSTOR 1229510. doi:10.2307/1229510.
"A Common-Law Model for Religious Exemptions". UCLA Law Review. 46: 1465. 1999.
Volokh, Eugene; McDonell, Brett (1998). "Freedom of Speech and Independent Judgment Review in Copyright Cases". Yale Law Journal. The Yale Law Journal, Vol. 107, No. 8. 107 (8): 2431–2471. JSTOR 797347. doi:10.2307/797347.
"The Commonplace Second Amendment". NYU Law Review. 73: 793. 1998.
Volokh, Eugene (1995). "Cheap Speech and What It Will Do". Yale Law Journal. The Yale Law Journal, Vol. 104, No. 7. 104 (7): 1805–1850. JSTOR 797032. doi:10.2307/797032.
Kozinski, Alex; Kozinski, Alex (1993). "Lawsuit, Shmawsuit". Yale Law Journal. The Yale Law Journal, Vol. 103, No. 2. 103 (2): 463–467. JSTOR 797101. doi:10.2307/797101.
References
Eugene Volokh Wikipedia
(Text) CC BY-SA