Plantae




Astereae




Erigeron philadelphicus




Species




Asterales




Erigeron




Fleabane






Erigeron annuus, Fleabane, Daisy family, Aster tataricus, Erigeron strigosus
Erigeron philadelphicus, the Philadelphia fleabane, is a widespread North American plant in the daisy family. Also known as common fleabane, daisy fleabane, frost-root, marsh fleabane, poor robin's plantain, skervish, and in the British Isles as robin's-plantain. It is native to North America and found there in nearly all of the United States and Canada. It is also introduced into Europe and Asia, considered an invasive weed in many places.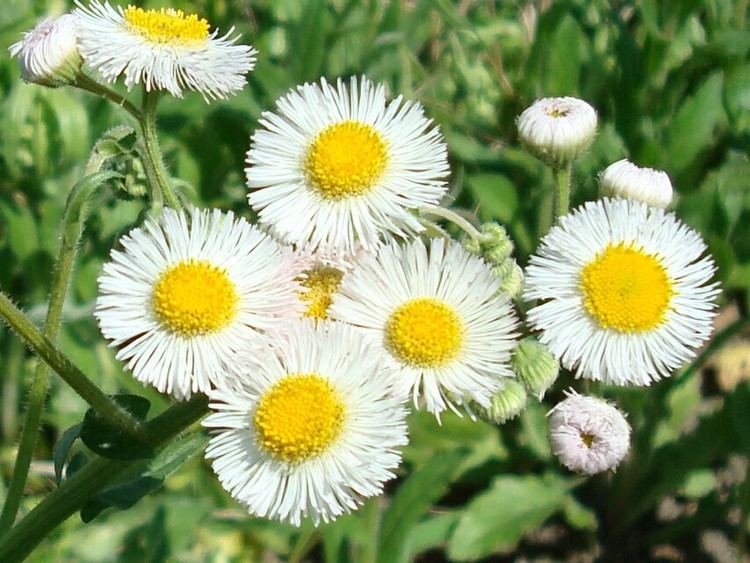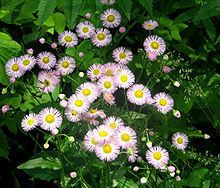 Erigeron philadelphicus is a herbaceous plant with alternate, simple leaves, on hairy stems. The flower heads are borne in spring in arrays of as many as 35 heads. Each head may sometimes contain as many as 400 pink or white ray florets surrounding numerous yellow disc florets. The blooms are less than one inch (2.5 cm) in diameter. The stem is hairy with rough hairs. The middle to lower leaves are heart shaped, and the plant is about 0.5–2.5 ft (15–76 cm) tall. Its active growth period is from spring to summer (April to July). This plant grows on roadsides, in fields, in thickets, and in open woods.
Varieties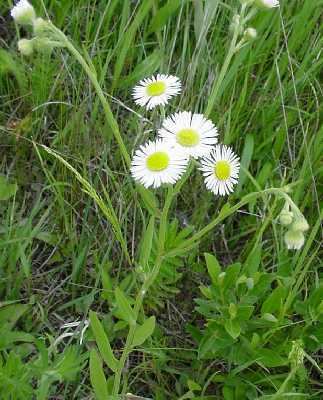 Erigeron philadelphicus var. glaber J.K.Henry - British Columbia
Erigeron philadelphicus Linnaeus var. philadelphicus - most of species range
Erigeron philadelphicus var. provancheri (Victorin & J. Rousseau) B. Boivin - Ontario, Québec; New York, Vermont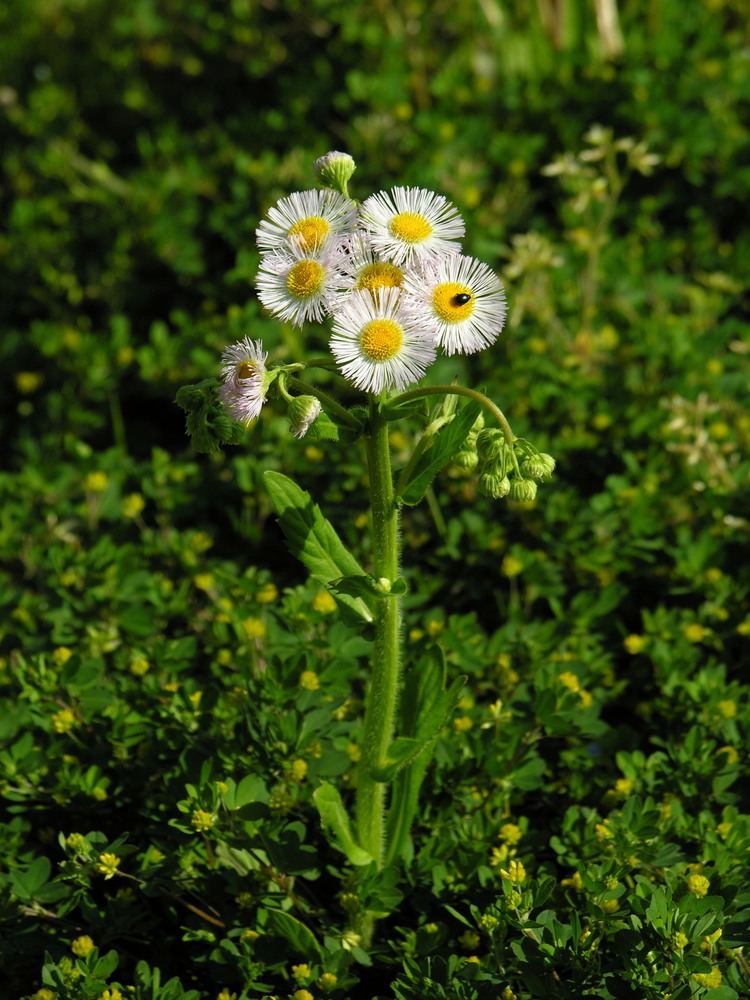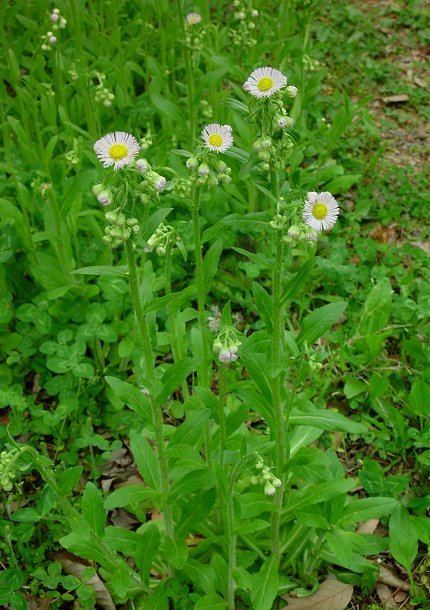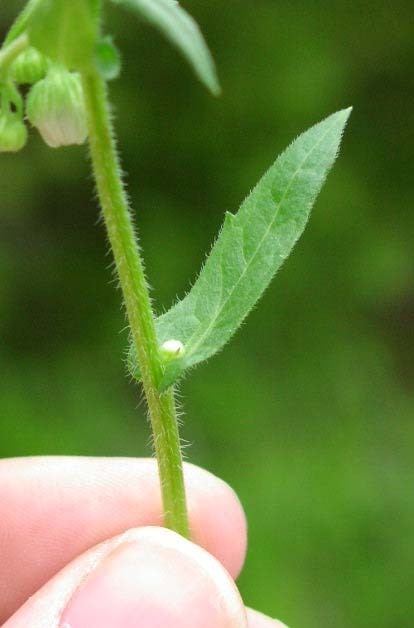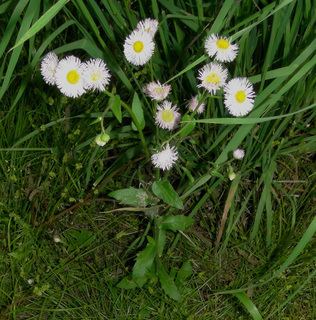 Erigeron philadelphicus Wikipedia