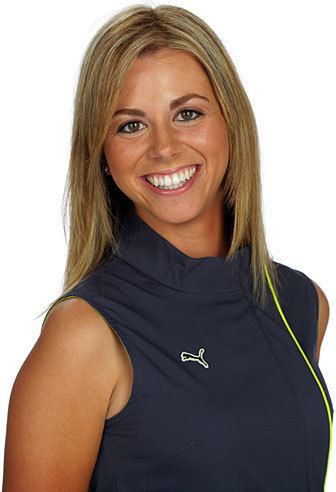 Blasberg was born in Orange, California, and raised in Corona, California. She attended Corona High School where she played on the boys' golf team. She was Jewish.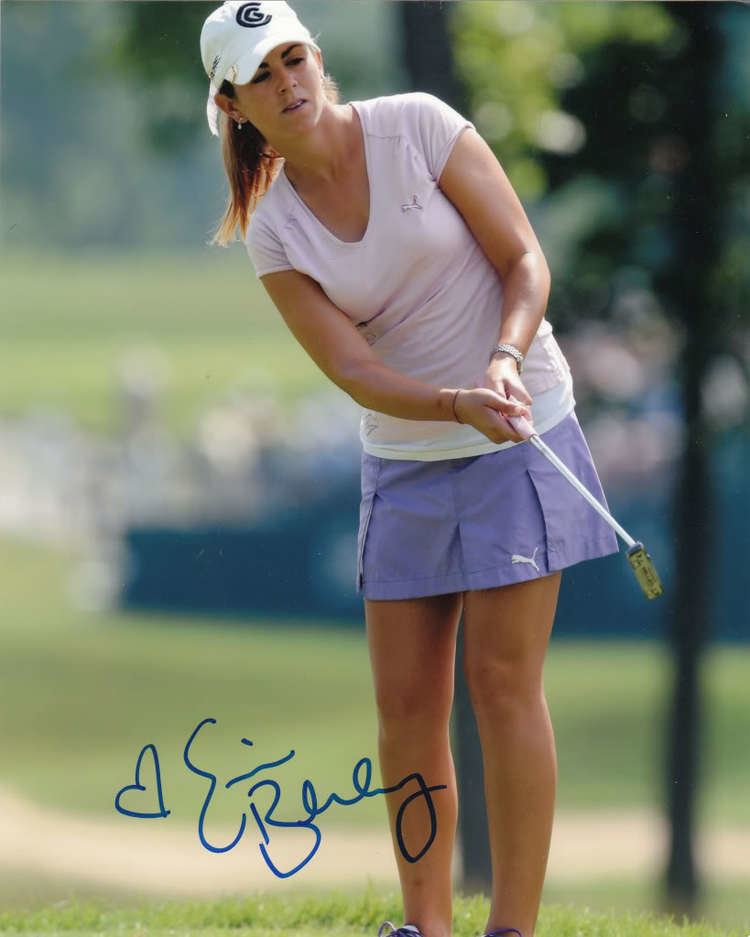 As an amateur, Blasberg was the medalist at the 2000 U.S. Girls' Junior and lost in the quarterfinals. In 2003, she reached the quarterfinals of the U.S. Women's Amateur. She attended the University of Arizona and was the country's number 1 ranked college player as a freshman, compiling six victories before leaving in her sophomore year to turn pro. She was an All-America golfer in 2003 and 2004, NCAA Freshman of the Year in 2003, Pac-10 Player of the Year in 2003, and won the Golfists Cup, awarded for the NCAA women's lowest stroke average, in 2003. In 2004, she was on the winning United States Curtis Cup team.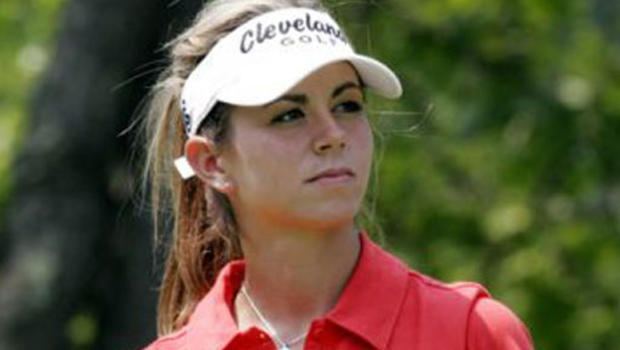 Blasberg turned professional in June 2004 and played on the Futures Tour that season. She won the Laconia Savings Bank Golf Classic and en route to her first professional win broke the Tour's 18 hole scoring record, shooting a 62. She earned non-exempt status for the LPGA Tour at the 2004 LPGA Final Qualifying Tournament.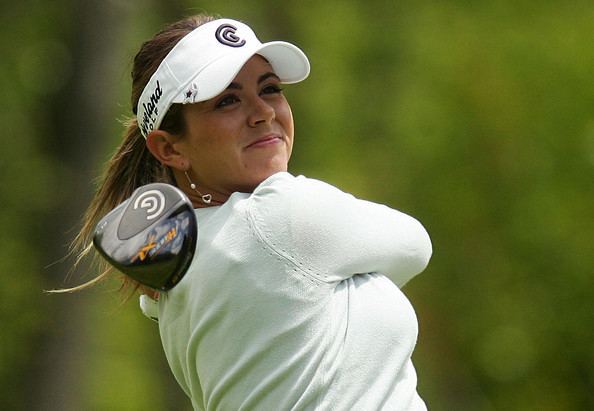 Blasberg started on the LPGA Tour in 2005, making the cut in most of her early events but not contending for top positions. She was disqualified from the Chick-fil-A Charity Championship in May 2005 when she left the scoring tent without signing her card. Blasberg later told reporters that the rule infraction was poorly handled by the officials and that she should not have received a penalty. The next week she made a hole in one and won a Mercury SUV. At mid-season she fired her caddie, because she "needed a change." She ended 2005 109th on the money list. She was chosen to play in the 2005 Lexus Cup, where she won two matches and halved another, including a 98-yard hole out on the 18th to win a match. In 2006, despite a late season rally she once again finished just outside the top one hundred on the money list, but a successful tournament at Qualifying School in the fall of 2006 won her exempt status for 2007 — the first and only time in her career she had exempt status on the LPGA Tour.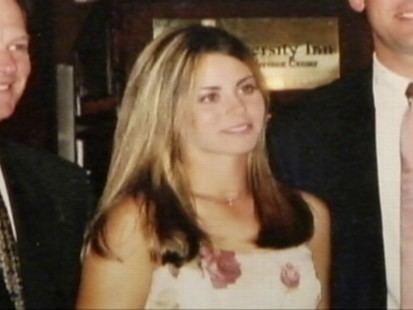 In 2007, she finished 104th on the money list. She chose not to return to Qualifying School, leaving her once again as a non-exempt player for 2008. In 2008 her results were only marginally better than in 2007. She played 23 tournaments and, while she did earn the only top-10 finish of her career, she again finished near the bottom of the LPGA money list.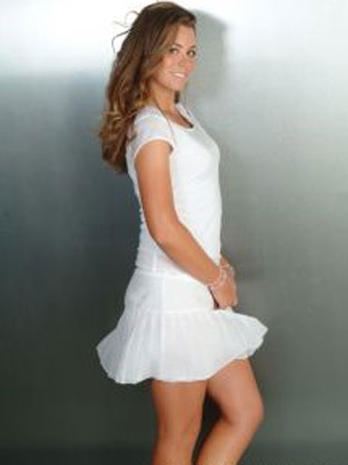 She returned again to Qualifying School in 2009 in an attempt to improve her status on Tour for the 2010 season but withdrew after shooting rounds of 72 and 78 in the final stage of the Tournament. She entered 2010 with limited playing opportunities and played just one tournament, the Tres Marias Championship in Morelia, Mexico where she finished tied for 44th after Monday qualifying for the event. During the tournament week, Blasberg participated in a "Back to College" event at which she joined fellow players Mina Harigae and Mariajo Uribe in visiting student-athletes at the Universidad Latina De America in Morelia to answer questions on golf and education.
Blasberg was considered one of the LPGA's more photogenic players and in February 2006 Puma signed her to endorse and wear their clothing. She has been compared her to Natalie Gulbis, an LPGA golfer who did a swimsuit calendar.
Blasberg was found dead with a plastic bag secured over her head at her Henderson, Nevada home on the afternoon of May 9, 2010, according to local police. Officers had been dispatched in response to a 911 call by Dr. Thomas Hess, Blasberg's doctor, around 3:00 p.m. (PT). In an interview with the Riverside County Press-Enterprise on May 10, Blasberg's father, Mel Blasberg, was quoted saying, "At first glance it looks like she might have taken her own life, but at second glance, something is very, very strange about it. We're waiting for the police to make an investigation." Missy Pederson, who was supposed to be Blasberg's caddy at a May 10 qualifying round for the Bell Micro LPGA Classic in Mobile, Alabama, told the New York Times that Blasberg had sent her a text in the early morning hours of May 9. In the message, Blasberg told Pederson she was not going to play in the tournament. A worried Pederson sent a text back to Blasberg, asking if she was all right, but Blasberg never replied. However, Blasberg's agent revealed that Blasberg's bags were packed at the time of her death.
On May 13, 2010, police in Henderson, Nevada, executed a search warrant for the home and office of Dr. Hess in the ongoing investigation into Blasberg's death; he had been with her the night that she died. The search warrant listed an anti-anxiety medication, Xanax, plastic garbage bags, and a sample of Hess's handwriting. An inventory of the materials seized in the search of Dr. Hess's house included two computers, a cell phone, two video cameras and a GPS unit. A computer and white trash bags were seized from Hess's office. CBS also reported that a white trash bag, similar to the one seized from Dr. Hess's office or home, was found near Blasberg's body. Blasberg's father appeared on The Early Show on June 2, 2010, and denied that his daughter was clinically depressed, having financial troubles or was otherwise unhappy with her recent performances.
On August 24, 2010, the Clark County Coroner's office ruled Blasberg's death a suicide. Asphyxia was cited as the primary cause, with multiple prescription drugs named as an additional "significant factor." The drugs in Blasberg's system included butalbital, temazepam, alprazolam (Xanax), codeine, hydrocodone, and tramadol, according to the coroner. Nevada law does not permit the release of details on the amounts of medication.
Henderson police said foul play was not suspected, but issued an arrest warrant for Dr. Hess, who discovered the body, on obstruction of justice charges. In November 2010, Dr. Hess admitted to removing a suicide note and the prescription medication he had given her, from the scene, hiding them in his car "to spare the family embarrassment." According to CBS News, he called in the suicide but the police found Blasberg alone at the scene, and he temporarily stopped cooperating with the police. He pleaded guilty to misdemeanor obstruction, and was sentenced to one year's probation and 40 hours of community service. The handwritten suicide note revealed that Blasberg had attempted suicide many times in the months leading up to her death, and she admitted to being lonely and feeling tormented by the lack of success in her golf career. Erica Blasberg is interred at Pacific View Memorial Park, Corona del Mar, California.
2004 (1) Laconia Savings Bank Golf Classic
DNP = did not play
CUT = missed the half-way cut
"T" = tied
1Money list ranking as of May 2, 2010, at the end of her last tournament.
Amateur
Junior Ryder Cup (representing the United States): 1999
Curtis Cup: (representing the United States): 2004 (winners)
Professional
Lexus Cup (representing International team): 2005 (winners)