Native name

小野 恵令奈




Name

Erena Ono




Associated acts

AKB48



Years active

2006–2014




Genres

J-pop


Role

Japanese idol




Born

November 26, 1993 (age 22)Tokyo, Japan (

1993-11-26

)


Labels

DefSTAR, Warner Music Japan




Movies

Sankaku, The Snow White Murder Case, Densen Uta




Music groups

AKB48 (2006 – 2010), AKB Idoling!!!




Albums

ERENA, Team B 5th Stage "Theater, Team A 5th Stage "Renai Ki, Team A 1st Stage "Party ga, Kamikyokutachi
Erena Ono (小野 恵令奈, Ono Erena, born November 26, 1993 in Tokyo), is a former member of the Japanese idol girl group AKB48. She was in Team K and her talent agency was Ohtapro. She was also part of AKB48 subgroups "Honegumi from AKB48", "AKBIdoling !! " and "ICE from AKB48".
Contents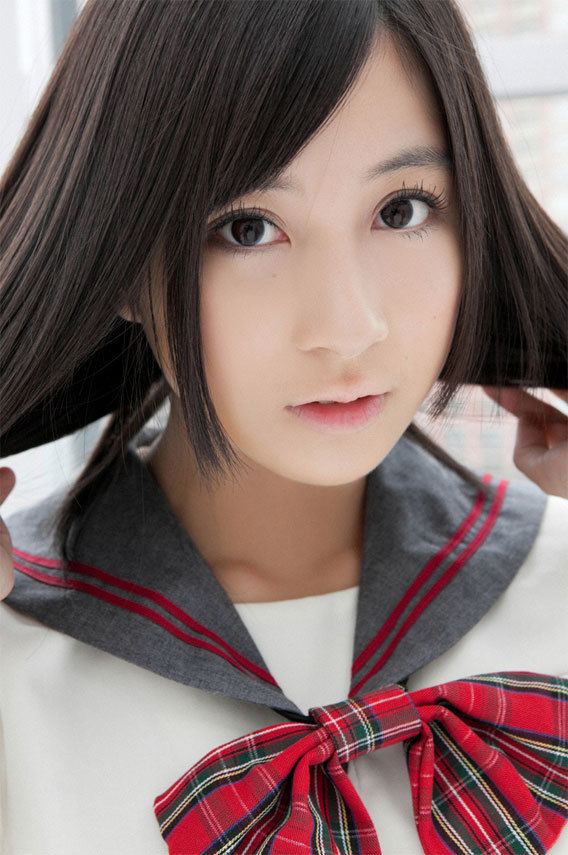 Career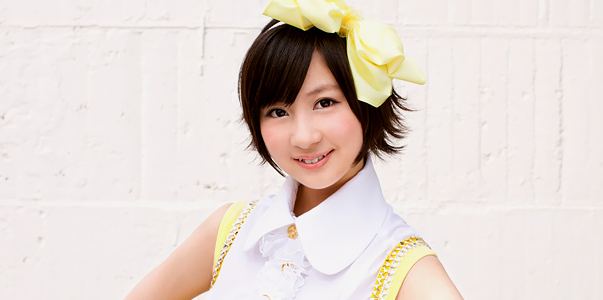 AKB48 released "Aitakatta" from the major label "DefStar Records". In this song, 20 members are selected from the 36 members in TeamA & TeamK. Erena is one of the selected members.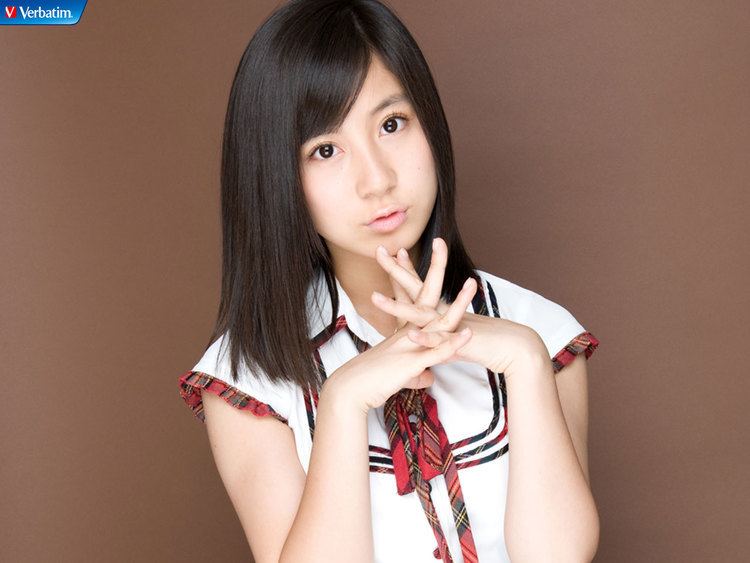 Erena was also one of the focal members of Team K, taking part in most group activities. On AKB48's concert at the Yoyogi National Gymnasium on a Sunday in July 2010, it was announced that Team K member Erena Ono would be graduating from AKB48 to study acting abroad. Erena graduated from AKB48 on September 27, 2010 in a Team K theater performance. Her blog was closed soon after on 4 November. She opened a new blog again on July 27, 2011 and in early October 2011 it closed again. In October 30, 2011 finally she opened a new blog again. Ono said that she was going to study in London, but then decided to change her mind and stay in Tokyo. She stated that the reason was because she could not live outside the entertainment world. Now she is working under LesPros Entertainment and training hard to become an actress.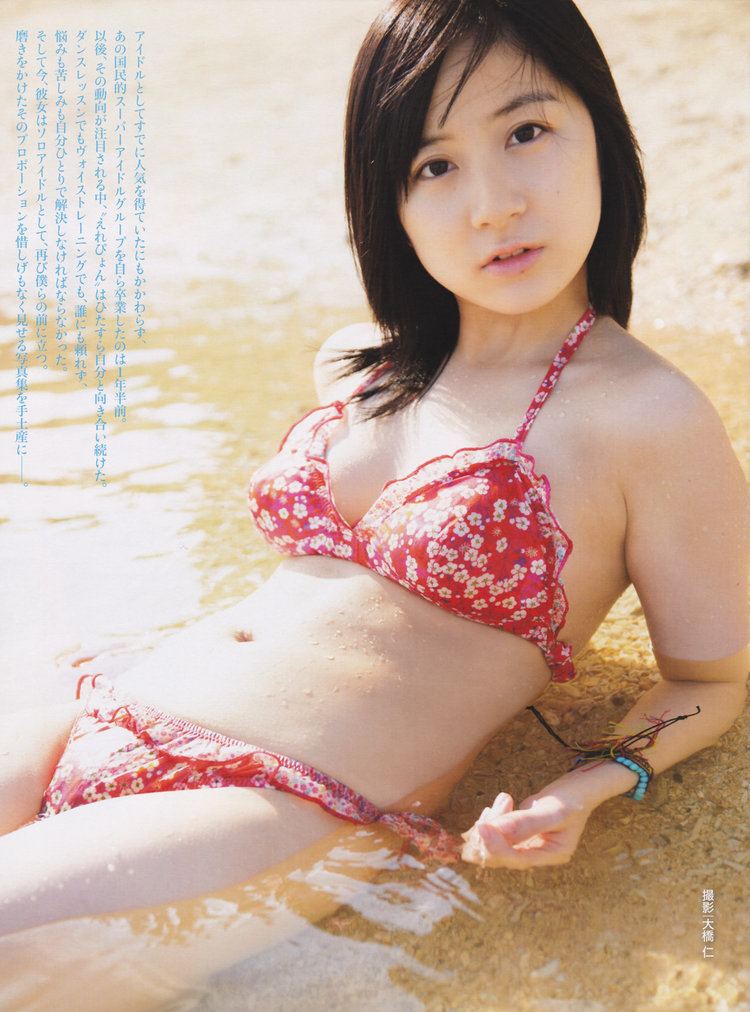 In 2012, it was announced that Ono would have her solo debut with her debut single, "Erepyon". In 2013, it was announced that she would release her first album, titled "Erena". She's the first AKB graduated member to release an original album.
She appeared in the 58th Annual Kohaku Utagassen. She'll also appear at the 2013 Tokyo Idol Festival.
Ono won New Artist award from Japan Record Award and became nominee for Best New Artist. But she lost to Leo Ieiri.
On July 7, 2014, she announced her retirement on her blog, and her contract with LesPros Entertainment expired on July 15, 2014.
Studio albums
Erena (2013)
Solo singles
2012-06-13 "Erepyon" (えれぴょん) – Sales: 32,938
2012-10-03 "Erenyan" (えれにゃん) – Sales: 13,519
2012-12-26 "Say !! Ippai" (Say !! いっぱい) – Sales: 7,706
2013-03-06 "Kimi ga Anohi Waratteita Imi wo" (君があの日笑っていた意味を) – Sales: 5,964
2013-05-29 "Fighting☆Hero" (ファイティング☆ヒーロー) – Sales: 5,967
Singles with AKB48
"Aitakatta"
"Keibetsu Shiteita Aijō"
"Bingo!"
"Boku no Taiyō"
"Yūhi o Miteiru ka?"
"Sakura no Hanabiratachi 2008"
"Baby! Baby! Baby!" (Digital Single)
"Ōgoe Diamond"
"10nen Zakura"
"Sakurairo no Sora no Shita de"
"Namida Surprise!"
"River"
"Majisuka Rock 'n' Roll"
"Ponytail to Chouchou"
"Majijo Teppen Blues"
"Yasai Sisters"
Stage Units
Team K 1st Stage Party ga Hajimaru yo (

PARTYが始まるよ

)
"Classmate" (

クラスメイト

)
Team K 2nd Stage Seishun Girls (

青春ガールズ

)
"Ame no Doubutsuen" (

雨の動物園

)
Team K 3rd Stage Nōnai Paradise (

脳内パラダイス

)
"Honehone Waltz" (

ほねほねワルツ

)
Himawarigumi 1st Stage Boku no Taiyō (

僕の太陽

)
"Idol nante Yobanaide" (

アイドルなんて呼ばないで

)
Himawarigumi 2nd Stage Yume o Shinaseru Wake ni Ikanai (

夢を死なせるわけにいかない

)
"Tonari no Banana" (

となりのバナナ

)
Team K 4th Stage Saishū Bell ga Naru (

最終ベルが鳴る

)
"Hatsukoi Dorobou" (

初恋泥棒

)
Team K 5th Stage Sakaagari (

逆上がり

)
"Wagamama na Nagareboshi" (

わがままな流れ星

)
Team K 6th Stage Reset
"Seifuku Resistance" (

制服レジスタンス

)
Dramas
Cat's Street (2008)
Majisuka Gakuen (2010) as Erena
Tank Top Fighter (2013) as Kai
Movies
Densen Uta (

「伝染歌」

) (2007)
Higurashi no Naku Koro ni (

「ひぐらしのなく頃に」

) (2008) as Satoko Hōjō (北条沙都子)
Sankaku (

さんかく

) (2010)
The Snow White Murder Case (2014)
Anime
ICE (anime) (2007) as Yuki (voice only)
Japan Record Awards
The Japan Record Awards is a major music awards show held annually in Japan by the Japan Composer's Association.
References
Erena Ono Wikipedia
(Text) CC BY-SA