Nationality

Spain




Institutions

National Geographic




Name

Enric Sala







Born

November 26, 1968 (age 47) Girona, Spain (

1968-11-26

)


Notable awards

Young Global Leader, World Economic Forum, Davos (2008) Blue Ocean Institute Award (2008) Emerging Explorer, National Geographic Society (2007) Pew Fellow in Marine Conservation (2006) Aldo Leopold Leadership Fellow (2005)




Institution

National Geographic Society




Alma mater

France, University of Barcelona




Fields

Marine biology, Marine conservation, Mass media
National geographic live enric sala journey to the pitcairn islands
Dr. Enric Sala is a National Geographic explorer-in-residence actively engaged in exploration, research, and communications to advance ocean conservation. He created the Pristine Seas Project to identify, study, and protect the last wild places in the ocean. His over 120 scientific publications are widely recognized and used for conservation efforts such as the creation of marine reserves.
Contents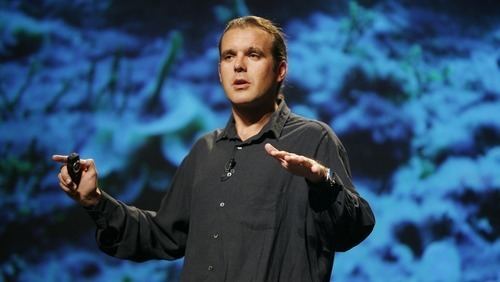 Sala's present goals are to help protect the last pristine marine ecosystems worldwide, and to develop new business models for marine conservation. He conducts expeditions to some of the most remote places in the ocean, to carry out the first comprehensive scientific surveys of these pristine areas to obtain a baseline of what the ocean used to be like. He also produces documentary films and other media to raise awareness about the importance of a healthy ocean, and to inspire country leaders to create large marine reserves. Sala also wrote the book, Pristine Seas: Journeys to the Ocean's Last Wild Places, published in 2015.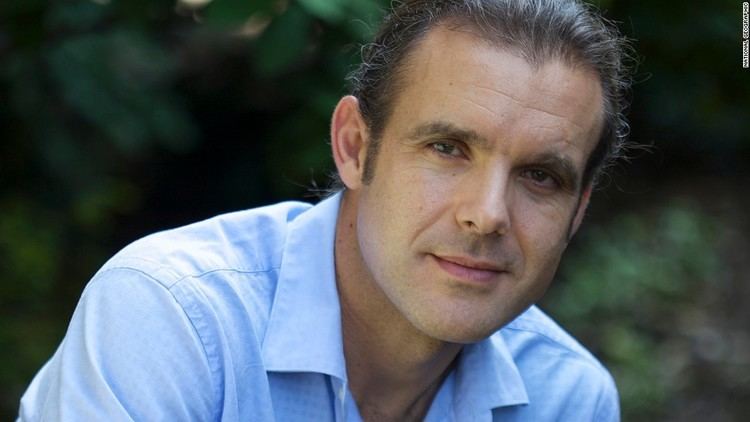 Working with key conservation organizations, Dr. Sala helped to inspire the creation of the Pacific Remote Islands Marine National Monument, USA; the Nazca-Desventuradas Marine Park, Chile; the Palau National Marine Sanctuary, Palau; the Motu Motiro Hiva Marine Park, Chile; the Pitcairn Islands Marine Reserve, UK; the Southern Line Islands Marine Reserve, Kiribati; Gabon's system of marine parks; the Seamounts Marine Managed Area, Costa Rica; the Darwin and Wolf Marine Sanctuary, Galapagos; the expansion of the Russian Arctic National Park around Franz Josef Land and the expansion of the Malpelo Reserve, Colombia. In all, the Pristine Seas project has helped protect more than 3 million square kilometers of ocean territory.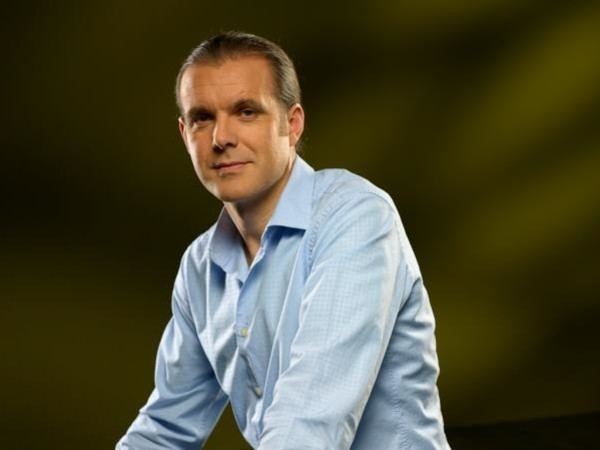 Formerly, Sala was a professor at the Scripps Institution of Oceanography in La Jolla, California (2000–2007) and at Spain's National Council for Scientific Research (CSIC) (2007–2008).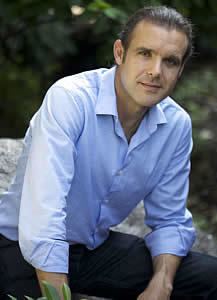 During expeditions to the Northern Line Islands, Dr. Sala and his team of scientists discovered that natural predators accounted for roughly 85 percent of the local biomass. He also studied the Franz Josef Land, a nature reserve.
Enric sala glimpses of a pristine ocean
TV Films
Russia's Far North (NatGeo Wild, 2015)
Africa's Wild Coast (Nat Geo Wild, 2014)
Sharks of Lost Island (NatGeo Wild, 2013)
Lost Sharks of Easter Island (NatGeo Wild, 2012)
Secrets of the Mediterranean: Cousteau's Lost World (NatGeo Wild, 2011)
Shark Island (NatGeo Wild, 2010)
Journey to Shark Eden (National Geographic Channel, 2009)
Publications
2016
Sala, E., Costello, C., et al. Fish banks: An economic model to scale marine conservation. 2016. Marine Policy 73, 154-161.
Smith, J.E., Brainard, R., Carter, A., Grillo, S., Edwards, C., Harris, J., Lewis, L., Obura, D., Rohwer, F., Sala, E. and Vroom, P.S., 2016, January. Re-evaluating the health of coral reef communities: baselines and evidence for human impacts across the central Pacific. Proceedings of the Royal Society B 1822: 20151985.
2015
Sala, E. 2015. Shifting baselines in coral reef fishes, in: Ecology of Fishes on Coral Reefs, 252. Hisakawa, N., Quistad, S.D., Hester, E.R., Martynova, D., Maughan, H., Sala, E., Gavrilo, M.V. and Rohwer, F., 2015. Metagenomic and satellite analyses of red snow in the Russian Arctic. PeerJ, 3, p.e1491.
Friedlander, Alan M., et al. Marine Biodiversity in Juan Fernandez and Desventuradas Islands, Chile: Global Endemism Hotspots. 2015. PloS ONE 11.1: e0145059-e0145059.
Jacquet, J., Estes, J., Jackson, J., Johnson, A.E., Knowlton, N., McClenachan, L., Pauly, D. and Sala, E., 2015. Ocean calamities: Hyped litany or legitimate concern? BioScience, p.biv087.
Ling, S. D., Scheibling, R. E., Rassweiler, A., Johnson, C. R., Shears, N., Connell, S. D., Sala, E. & Johnson, L. E. 2015. Global regime shift dynamics of catastrophic sea urchin overgrazing. Philosophical Transactions of the Royal Society B: Biological Sciences, 370(1659), 20130269.
Grémillet, D., Fort, J., Amélineau, F., Zakharova, E., Le Bot, T., Sala, E., & Gavrilo, M. 2015. Arctic warming: nonlinear impacts of sea‐ice and glacier melt on seabird foraging. Global Change Biology. DOI: 10.1111/gcb.12811
Sumaila UR, Lam VW, Miller DD, Teh L, Watson RA, Zeller D, Cheung WW, Côté IM, Rogers AD, Roberts C, Sala E. 2015. Winners and losers in a world where the high seas is closed to fishing. Nature Scientific reports 5
2014
Vergés, A., Tomas, F., Cebrian, E., Ballesteros, E., Kizilkaya, Z., Dendrinos, P., Karamanlidis, A., Spiegel, D. & Sala, E. 2014. Tropical rabbitfish and the deforestation of a warming temperate sea. Journal of Ecology, 102(6), 1518-1527.
Long, D. J., Sala, E., Ballesteros, E., Caselle, J. E., Friedlander, A. M., Klapfer, A., Blum, S. & Constable, H. B. 2014. Summary of South American records of the smalltooth sand tiger shark Odontaspis ferox (Chondrichthyes: Odontaspidae), with the first record from Chilean waters. Marine Biodiversity Records, 7, e67.
Chernova, N. V., Friedlander, A. M., Turchik, A., & Sala, E. 2014. Franz Josef Land: extreme northern outpost for Arctic fishes. PeerJ, 2, e692.
Edwards CB, Friedlander A, Green A, Hardt M, Sala E, Sweatman H, Williams I, Zgliczynski B, Sandin S, Smith J. 2014. Global assessment of the status of coral reef herbivorous fishes: evidence for fishing effects. Proceedings of the Royal Society B: Biological Sciences 281:20131835
Friedlander AM, Ballesteros E, Fay M, Sala E. 2014. Marine Communities on Oil Platforms in Gabon, West Africa: High Biodiversity Oases in a Low Biodiversity Environment. PloS ONE 9:e103709
Friedlander AM, Caselle JE, Ballesteros E, Brown EK, Turchik A, Sala E. 2014. The Real Bounty: Marine Biodiversity in the Pitcairn Islands. PloS ONE 9:e100142
Friedlander AM, Obura D, Aumeeruddy R, Ballesteros E, Church J, Cebrian E, Sala E (2014c) Coexistence of Low Coral Cover and High Fish Biomass at Farquhar Atoll, Seychelles. PloS ONE 9:e87359
Guidetti P, Baiata P, Ballesteros E, Di Franco A, Hereu B, Macpherson E, Micheli F, Pais A, Panzalis P, Rosenberg AA (2014) Large-Scale Assessment of Mediterranean Marine Protected Areas Effects on Fish Assemblages. PloS ONE 9:e91841
Kelly LW, Williams GJ, Barott KL, Carlson CA, Dinsdale EA, Edwards RA, Haas AF, Haynes M, Lim YW, McDole T (2014) Local genomic adaptation of coral reef-associated microbiomes to gradients of natural variability and anthropogenic stressors. Proceedings of the National Academy of Sciences 111:10227-10232
2013
Sala, E. et al. 2013 A general business model for marine reserves. PLoS ONE 8(4): e58799. doi:10.1371/journal.pone.0058799
Rife, A.N., O. Aburto-Oropeza, P.A. Hastings, B. Erisman, F. Ballantyne, J. Wielgus, E. Sala & L. Gerber. 2013. Long-term effectiveness of a multi-use marine protected area on reef fish assemblages and fisheries landings. Journal of Environmental Management 117: 276-283
Cheminee, A., E. Sala, J. Pastor, P. Bodilis, P. Thiriet, L. Mangialajo, J.M. Cottalorda & P. Francour. 2013. Nursery value of Cystoseira forests for Mediterranean rocky reef fishes. Journal of Experimental Marine Biology and Ecology
Friedlander, A.M., E. Ballesteros, J. Beets, E. Berkenpas, C.F. Gaymer, M. Gorny & E. Sala. 2013. Effects of isolation and fishing on the marine ecosystems of Easter and Salas y Gómez islands, Chile. Aquatic Conservation: Marine and Freshwater Ecosystems 23: 515-531
Williams, G.J., J.E. Smith, E.J. Conklin, J.M. Gove, E. Sala & S.A. Sandin. 2013. Wave energy as a predictor of coral reef benthic communities in the absence of local human impacts. PeerJ, DOI 10.7717/peerj.81
2012
Friedlander, A.M., B.J. Zgliczynski, E. Ballesteros, O. Aburto-Oropeza, A. Bolaños & E. Sala. 2012. The shallow-water fish assemblage of Isla del Coco National Park, Costa Rica: structure and patterns in an isolated, predator-dominated ecosystem. In: J. Cortés (ed.), Marine Research at Isla del Coco National Park. Revista de Biologia Tropical 60 (Suppl. 3): 321-338
Starr, R.M., K. Green & E. Sala. 2012. Deepwater fish assemblages at Isla del Coco National Park and Las Gemelas Seamount, Costa Rica. In: J. Cortés (ed.), Marine Research at Isla del Coco National Park. Revista de Biologia Tropical 60 (Suppl. 3): 347-362
Hereu, B., C. Linares, E. Sala, J. Garrabou, A. Garcia-Rubies, D. Diaz & M. Zabala. 2012. Multiple Processes Regulate Long-Term Population Dynamics of Sea Urchins on Mediterranean Rocky Reefs. PLoS ONE 7(5): e36901. doi:10.1371/journal.pone.0036901
Sala E, Ballesteros E, Dendrinos P, Di Franco A, Ferretti F, et al. 2012. The Structure of Mediterranean Rocky Reef Ecosystems across Environmental and Human Gradients, and Conservation Implications. PLoS ONE 7(2): e32742. doi:10.1371/journal.pone.0032742 Sandin, SA & E Sala. 2011. Using successional theory to measure marine ecosystem health. Evolutionary Ecology 26: 435-448
Linares, C, J Garrabou, B Hereu, D Diaz, C Marschal, E Sala & M Zabala. 2012. Assessing the effectiveness of marine reserves on unsustainably harvested long-lived sessile invertebrates. Conservation Biology 26: 88-96 DOI: 10.1111/j.1523-1739.2011.01795.x
2011
Sala, E., Z. Kizilkaya, D. Yildirim & E. Ballesteros. 2011. Alien marine fishes deplete algal biomass in the eastern Mediterranean. PLoS ONE 6(2): e17356. doi: 10.1371/journal.pone.0017356
Sala, E. & PKD Dayton. 2011. Predicting strong community impacts using experimental estimates of per capita interaction strength: benthic herbivores and giant kelp recruitment. Marine Ecology 32: 300-312 DOI: 10.1111/j.1439-0485.2011.00471.x
Sala, E, & JBC Jackson. 2011. Lessons from coral reefs. Pages 193-203 in: JBC Jackson, KE Alexander & E Sala (eds.) Shifting Baselines: The past and future of ocean fisheries. Island Press, Washington, DC
Giakoumi, S., E. Cebrian, G.D. Kokkoris, E. Ballesteros & E. Sala. 2011. Relationships between fish, sea urchins and macroalgae: The structure of shallow rocky sublittoral communities in the Cyclades, eastern Mediterranean. Estuarine, Coastal and Shelf Science doi:10.1016/j.ecss.2011.06.004
Ruttenberg, BI, SL Hamilton, SM Walsh, MK Donovan, A Friedlander, EE DeMartini, E Sala & SA Sandin (2011) Predator-induced demographic shifts in coral reef fish assemblages. PLoS ONE 6(6): e21062. doi:10.1371/journal.pone.0021062
Wegley, L, KL Barott, E Dinsdale, AM Friedlander, B Nosrat, D Obura, E Sala, SA Sandin, JE Smith, MJA Vermeij, GJ Williams, D Willner & F Rohwer. 2011. Black reefs: Iron induced phase-shifts on coral reefs. ISME Journal doi:10.1038/ismej.2011.114
Schunter, C., J. Carreras-Carbonell, S. Planes, E. Sala, E. Ballesteros, M. Zabala, J.G. Harmelin, M. Harmelin-Vivien, E. Macpherson & M. Pascual. 2011. Genetic connectivity patterns in an endangered species: The dusky grouper (Epinephelus marginatus). Journal of Experimental Marine Biology and Ecology 401: 126-133 Mora C, Aburto-Oropeza O, Ayala Bocos A, Ayotte PM, Banks S, et al. (2011) Global human footprint on the linkage between biodiversity and ecosystem functioning in reef fishes. PLoS Biology 9(4): e1000606. doi:10.1371/journal.pbio.1000606
References
Enric Sala Wikipedia
(Text) CC BY-SA