江ノ島電鉄株式会社




December 25, 1900




Public




415 (2011)






Transportation (Tram, Transit bus)/Real estate




Fujisawa, Kanagawa, Japan
The Enoshima Electric Railway or Enoden (江ノ島電鉄, Enoshima dentetsu) is a private railway in Japan which connects Kamakura Station in Kamakura with Fujisawa Station in Fujisawa, Kanagawa. Stations en route include Hase, the stop closest to Kōtoku-in, the temple with the colossal outdoor statue of Amida Buddha. The railway is fully owned by the Odakyu Group of companies.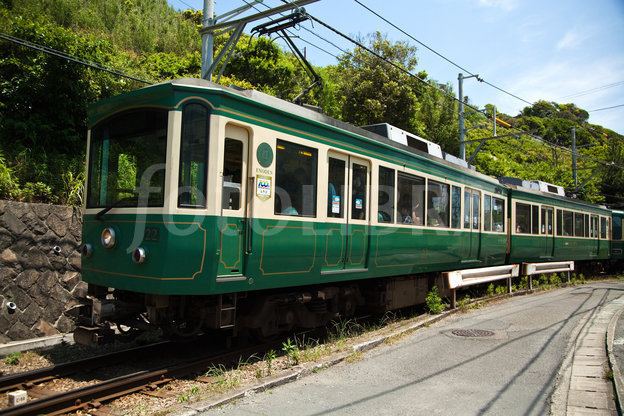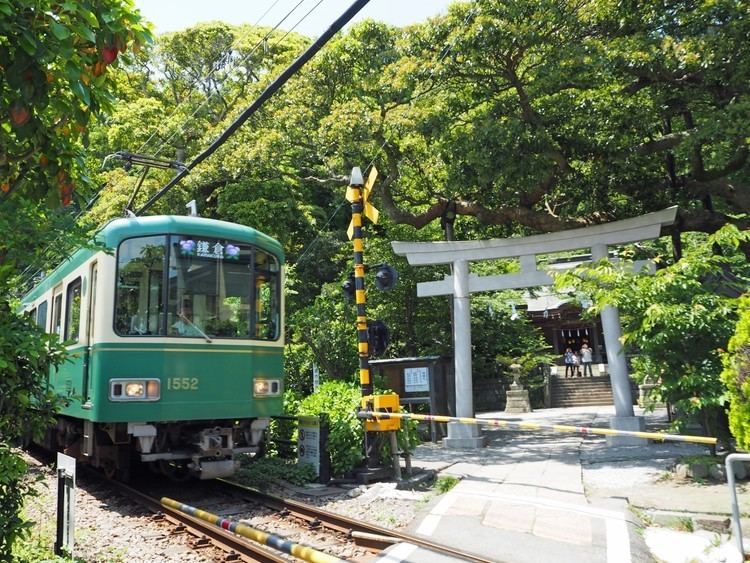 The route is 10 kilometers (6.2 mi) long and has a rail gauge of 1,067 mm (3 ft 6 in). It is single-track; however, five of the route's fifteen stations are double-tracked, allowing for the operation of bidirectional traffic. Included in the route is a short (450 m) section of street running between Koshigoe and Enoshima stations. Trains are electrically powered from 600 V DC overhead lines. The section from Kamakura Station to Koshigoe is in the city of Kamakura; that from Enoshima to Fujisawa Station is in the city of Fujisawa.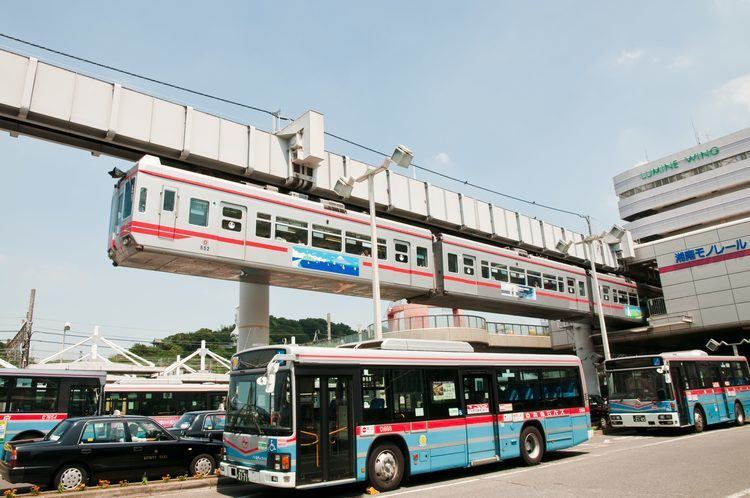 As of 1 April 2015, Enoden operates a fleet of 15 two-car electric multiple unit (EMU) train types as shown below.
500 series
Enoden also operates bus service in the area.
The original Enoshima Electric Railway opened the line on 1 September 1902.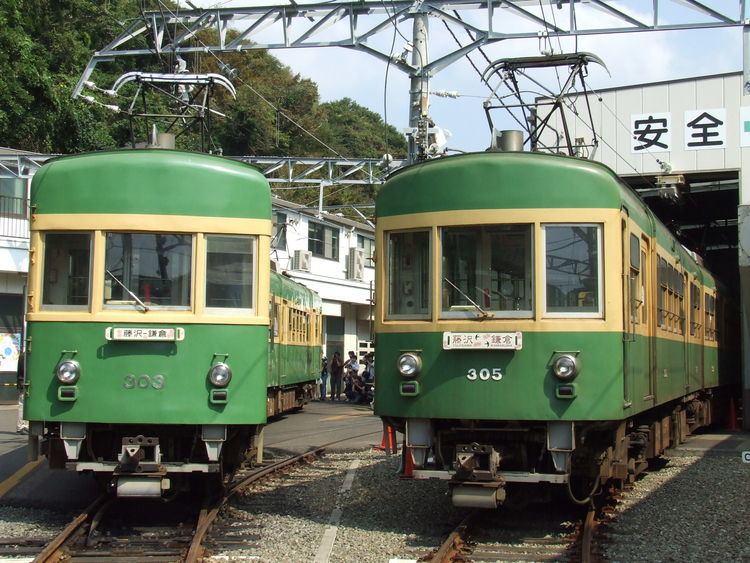 The company subsequently went through a series of ownership changes: Yokohama Electric Railway Co. in 1911, Tokyo Electric Power Co. in 1921, (second) Enoshima Electric Railway Co. in 1926, Tokyu Corporation in 1938, Enoshima Kamakura Tourist Co. in 1949, and Odakyu Electric Railway Co. in 1953. The (third) Enoshima Electric Railway Co. was formed on 1 September 1981 as a subsidiary of Odakyu.
Gokurakuji Station is one of the settings for the 2015 film Our Little Sister.
Enoshima Electric Railway Wikipedia