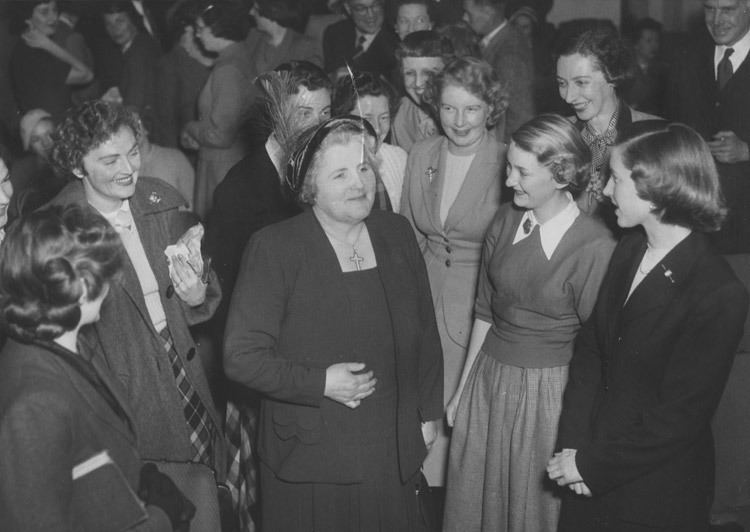 Lyons was born Enid Muriel Burnell in Smithton, Tasmania, one of three daughters of William and Eliza Burnell (née Taggett), and educated at the Teacher's Training College, Hobart and later became a school teacher. Her mother was an activist in Labor and community groups in Tasmania. She was one of the first women appointed as a Justice of the Peace in Tasmania.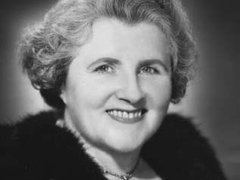 Eliza Burnell apparently introduced her 15-year-old daughter to Joseph Lyons, a rising Tasmanian Labor politician. On 28 April 1915, the two married at Wynyard, Tasmania; she was 17 and Lyons was 35. Enid had been brought up a Methodist but became, at Lyons' request, a Roman Catholic. They would have twelve children, one of whom died in infancy.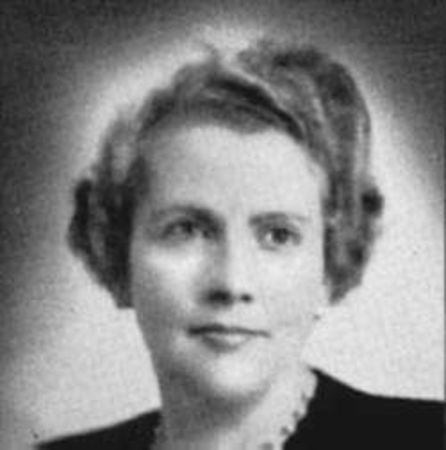 In 1931 Joseph Lyons left the Labor Party and joined the United Australia Party (UAP), becoming prime minister at the subsequent election. Enid Lyons was made a Dame Grand Cross of the Order of the British Empire (GBE) in the Coronation Honours of 1937. Joseph Lyons died in 1939, aged 59, the first Australian Prime Minister to die in office, and Dame Enid returned to Tasmania. She bitterly resented Joseph Lyons's successor as leader of the UAP, Robert Menzies, who had, she believed, betrayed her husband by resigning from the Cabinet, shortly before Joseph's death.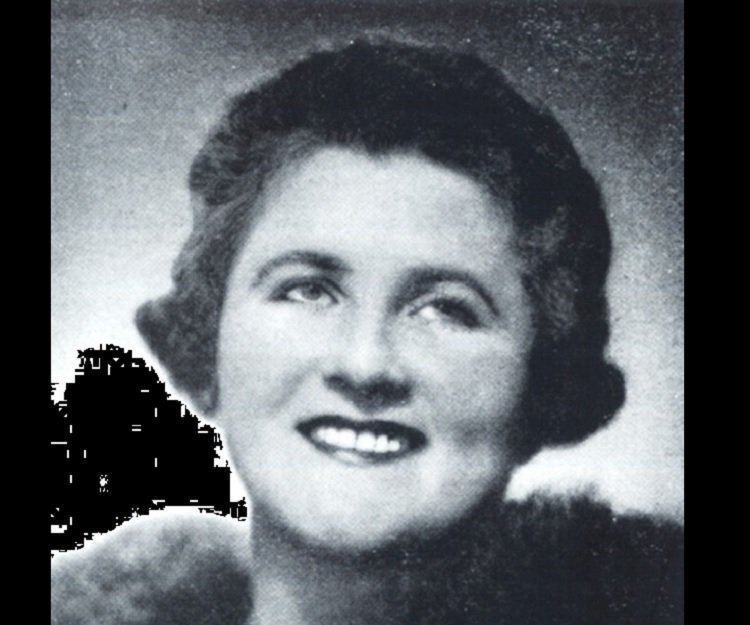 At the 1943 election Dame Enid Lyons narrowly won the Division of Darwin in north-western Tasmania for the UAP, becoming the first woman in the House of Representatives. Her Labor opponent, who received more primary votes than she did, was the future Tasmanian Premier Eric Reece. At the same election, Dorothy Tangney was elected as a Labor Senator for Western Australia, the nation's first woman Senator. In 1945 the UAP became the Liberal Party of Australia.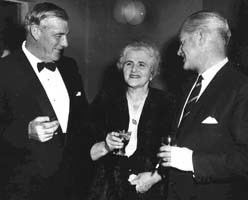 On 23 August 1944 Enid Lyons was one of four speakers in a debate on population which became the Australian Broadcasting Commission's "largest controversy during the war years" Lyons devoted a chapter to this Australian Broadcasting Corporation debate in her 1972 autobiography, calling it 'one of the most disturbing experiences I was to know as a member of parliament'. Her fellow debaters were Norman Haire, Jessie Street and the economist Colin Clark.
By the time she was elected to Parliament in her own right, there was very little left of her Labor ties. Her speeches in Parliament generally espoused traditional views on the family and other social issues. In 1949 the Liberals came to power under Menzies' leadership. The frosty personal relations between Menzies and Dame Enid thawed slightly when Menzies gave her the role of Vice-President of the Executive Council. This was a largely honorary post which gave her a seat in Cabinet but no departmental duties. Nevertheless, her health declined under the strain of regular travel between Canberra and Tasmania, and she retired from parliament prior to the 1951 election.
In retirement, Dame Enid's health recovered. She was a newspaper columnist (1951–54), a commissioner of the Australian Broadcasting Corporation (1951–62), and remained active in public life promoting family and women's issues. She published three volumes of memoirs, which embarrassed the Liberal Party by reviving her complaints about Menzies' 1939 behaviour towards her husband.
She was nevertheless made a Dame of the Order of Australia (AD) on Australia Day 1980, the second woman to receive this honour. She was the first Australian woman to receive damehoods in different orders. She died the following year and was accorded a state funeral in Devonport, Tasmania, before being buried next to her husband at Mersey Vale Lawn Cemetery.
An informal political faction of the Liberal/National opposition parties called the Lyons Forum was formed in 1992. The group's name alluded to Lyons' maiden speech to the House of Representatives. The faction was considered to be defunct in 2004.