Children

Eli Simon




Name

Emily Bazelon





Role

Journalist




Spouse

Paul Sabin






Born

March 4, 1971 (age 44) (

1971-03-04

)

United States




Occupation

Print and web media writer, essayist




Books

Sticks and Stones: Defeating the Culture of Bullying and Rediscovering the Power of Character and Empathy




Notable credits

Slate, The New York Times Magazine




Education

Yale Law School, Yale University, Yale College




Similar People

David Plotz, John Dickerson, Hanna Rosin, Dahlia Lithwick, Julia Turner




Profiles




Twitter
Emily bazelon on the importance of empathy
Emily Bazelon (born March 4, 1971) is an American journalist who is a staff writer for The New York Times Magazine, a senior research fellow at Yale Law School, and co-host of the Slate podcast the Political Gabfest. She was the former senior editor of Slate. Her work as a writer focuses on law, women, and family issues. In 2013, she published a book, Sticks and Stones: Defeating the Culture of Bullying and Rediscovering the Power of Character and Empathy.
Contents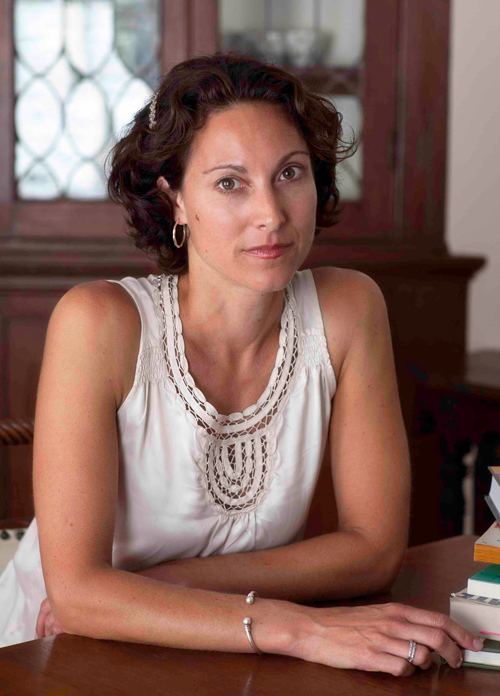 Emily bazelon defines bullying
Early life and education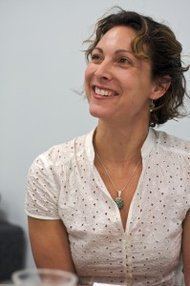 Bazelon grew up in Philadelphia. Her father was an attorney and her mother was a psychiatrist. She attended Germantown Friends School, where she was on the tennis team. She has a sister, Jill Bazelon, who founded an organization to that provides financial literacy classes free of charge to low-income high school students and individuals in several cities. Her family is Jewish but not exceptionally religious; she said in an interview, "I was raised to see Judaism in terms of ethical precepts."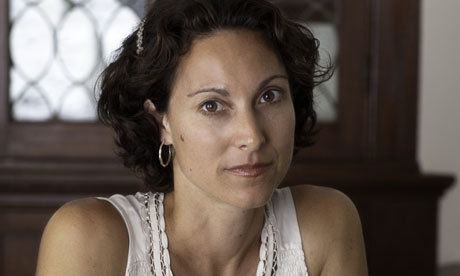 Bazelon is the granddaughter of David L. Bazelon, formerly a judge on the United States Court of Appeals for the District of Columbia Circuit, and second cousin twice removed of feminist Betty Friedan.
Bazelon graduated from Yale College in 1993, where she was managing editor of The New Journal, and received her J.D. from Yale Law School in 2000 and was an editor of the Yale Law Journal. She was selected for and participated in the Dorot Fellowship in Israel from 1993–94. After law school she worked as a law clerk for Judge Kermit Lipez of the United States Court of Appeals for the First Circuit.
Journalism career
Bazelon is a writer for The New York Times Magazine and former senior editor of Slate. She has written articles about controversial subjects, such as the Hamdan v. Rumsfeld trial and post-abortion syndrome. Her work as a writer focuses on law, women, and family issues.
Before joining Slate, Bazelon was a senior editor of Legal Affairs. Her writing has also appeared in The Atlantic, Mother Jones, The Washington Post, The Boston Globe, The New Republic, and other publications. She has worked as a reporter in the San Francisco Bay Area and, in 1993 and 1994, as a freelance journalist in Israel.
Bazelon is also a senior research scholar in Law and Truman Capote Fellow for Creative Writing and Law at Yale Law School. Bazelon and former New York Times legal correspondent Linda Greenhouse are affiliated with the Law and Media Program of Yale Law School.
Between 2012–14, Bazelon made eight appearances on The Colbert Report on Comedy Central to discuss Supreme Court and anti-bullying issues.
Views on legalization of prostitution
In 2016, Bazelon received significant backlash after she wrote a New York Times article on the legalization of prostitution, in which she promoted the decriminalization of johns, pimps, and brothel owners as a means to protect prostituted individuals. She was reproached for her perceived whitewashing of the harm caused by prostitution, for featuring mostly white self-identified "sex workers", and for ignoring how prostitution turns women into commodities.
Writing on bullying
Bazelon wrote a series on bullying and cyberbullying for Slate, called "Bull-E". She was nominated for the 2011 Michael Kelly Award for her story "What Really Happened to Phoebe Prince?" The three-part article is about the death of a 15-year-old girl who committed suicide in South Hadley, Massachusetts, in January 2010, and the decision by the local prosecutor to bring criminal charges against six teenagers in connection with this death. The Michael Kelly Award, sponsored by the Atlantic Media Co., "honors a writer or editor whose work exemplifies a quality that animated Michael Kelly's own career: the fearless pursuit and expression of truth." Bazelon's series also sparked heated reaction and a response from D.A. Elizabeth Scheibel, who brought the charges against the six teenagers.
Bazelon authored a book about bullying and school climate for Random House, titled Sticks and Stones. It received a front page New York Times Book Review review and author appearances on both the Colbert Report and NPR's Fresh Air. The Times Book Review called it "intelligent" and "rigorous", and described the author as "nonjudgmental in a generous rather than simply neutral way," and "a compassionate champion for justice in the domain of childhood's essential unfairness." The Wall Street Journal: "A humane and closely reported exploration of the way that hurtful power relationships play out in the contemporary public-school setting".
Abortion views
Much of Bazelon's writing has reported critically on the pro-life movement and opponents of legal abortion, including "pro-life feminists" and proponents of the concept of post-abortion syndrome, while being supportive of abortion providers and pro-choice federal judges. She has accused crisis pregnancy centers of being "all about bait-and-switch" and "falsely maligning" the abortion procedure. Bazelon has been described by some commentators as "strongly pro-choice" and a "prominent pro-choicer." She has acknowledged her support for legal abortion on her Double X blog, commenting, "of course there's still an argument that access to legal abortion is also crucial to opportunity for women. Think how much some women's lives would constrict if they really had to carry every pregnancy to term."
Criticism of Justice Ginsburg interview
In July 2009, the New York Times Magazine published Bazelon's interview with U.S. Supreme Court Justice Ruth Bader Ginsburg. Discussing her view of Roe v. Wade in 1973, Ginsburg commented, "Frankly I had thought that at the time Roe was decided, there was concern about population growth and particularly growth in populations that we don't want to have too many of. So that Roe was going to be then set up for Medicaid funding for abortion."
Bazelon did not ask any follow-up question to what some have interpreted as Ginsburg's apparent endorsement of a eugenics-based rationale for legalized abortion, i.e., as a remedy for "populations that we don't want to have too many of". Bazelon was criticized by some conservative commentators for not doing so. Michael Gerson in the Washington Post asked, "Who, in Ginsburg's statement, is the 'we'? And who, in 1973, was arguing for the eugenic purposes of abortion?" Gerson suggested that Ginsburg was expressing an attitude of some in her "social class"—that abortion is useful in reducing the number of social undesirables—and noted, "Neither judge nor journalist apparently found this attitude exceptional; there was no follow-up question." Jonah Goldberg, writing in the Jewish World Review, called Bazelon's failure to ask a follow-up question "bizarre." The on-line magazine Politics Daily attributed the lack of a follow-up question to Bazelon's "strongly pro-choice" views, noting that "when an interviewer assumes that he or she shares the subject's sympathies and world view, even the most shocking statements can fly right by, or be assigned the most benign possible meaning."
Bazelon responded to the criticism, stating that she is "imperfect" and did not ask a follow-up question because she believed that Ginsburg's use of "we" had referred to "some people at the time, not [Ginsburg] herself or a group that she feels a part of."
Bazelon's interview with Ginsburg was cited in the United States House of Representatives' Committee Report in support of the Prenatal Nondiscrimination Act of 2012.
Personal life
Bazelon lives in New Haven, Connecticut, with her husband, Paul Sabin, a professor of history and American studies at Yale, and their sons, Eli and Simon. They are members of a reform synagogue.
References
Emily Bazelon Wikipedia
(Text) CC BY-SA