Emerald Princess is a Grand-class cruise ship for Princess Cruises that entered service in April 2007. Her sister ships include Ruby Princess and Crown Princess. She features two nightclubs, a piazza-style atrium, multiple pools and hot tubs, a spa, and a gym. Unlike her earlier sisters such as Caribbean Princess, Emerald Princess does not have a disco overhanging the stern, but the same stern as her near-sisters Diamond Princess and Sapphire Princess.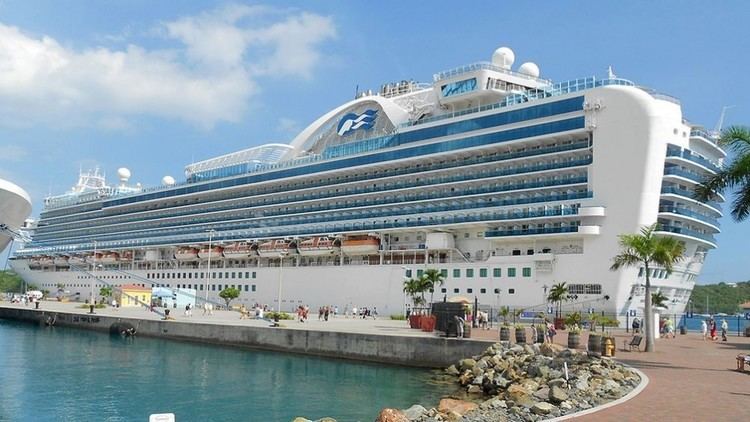 Emerald Princess launched from the Italian shipyard of Fincantieri Monfalcone on June 1, 2006. She was then handed over to Princess Cruises on March 24, 2007. Emerald Princess was christened on 13 May 2007, in Greece.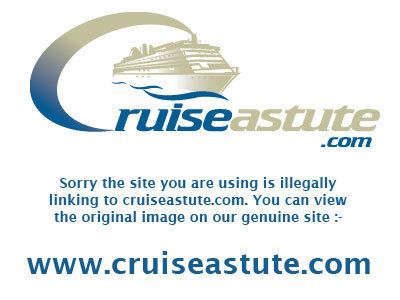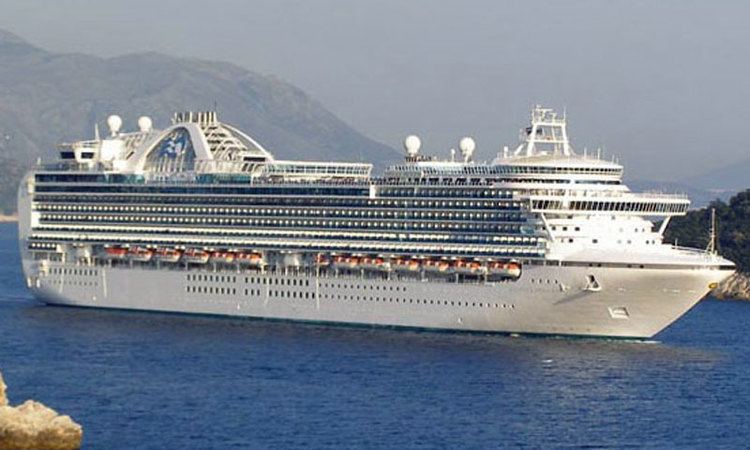 Emerald Princess began commercial service on 11 April 2007, offering 12-day Mediterranean and Greek Isles cruises, and continued sailing Europe for Summer 2007. She was then repositioned in Fort Lauderdale in Fall to offer Caribbean cruises.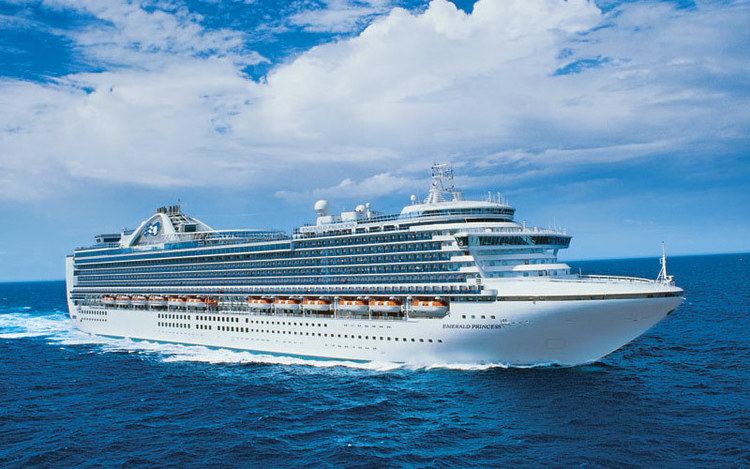 Emerald Princess had a power outage on July 25, 2010 on the first day of a seven-day Eastern Caribbean cruise. For extended periods during the 4+ hour outage, there was no air conditioning, no elevator service, limited lighting, and toilets could not flush. As a result of the outage, Emerald Princess missed its first port of call the following day. Passengers were credited US$300 per stateroom for the inconvenience. Princess Cruises has not yet determined the cause of the outage.

The vessel entered dry-dock on November 30, 2015, for 13 days of minor freshening renovations. The ship will leave dry-dock on December 13. Previously Emerald Princess underwent dry-dock renovations from December 7 through December 17, 2012.

On May 17, 2011, the ship sustained considerable damage to several lifeboats when a fuel loading barge collided with the side of the ship while in the port of St Petersburg, Russia. After inspection by authorities, it was determined the ship still had enough passenger space in an emergency using inflatable life rafts, and the ship continued on her planned itinerary.

Fire
On September 17, 2016, whilst on route to Las Palmas, a fan belt on deck 16 combusted and triggered a crew alert. All passengers were asked to return to their staterooms and await further instructions. After a short period the fire was extinguished successfully and the crew were stood down. The vessel continued steaming toward Las Palmas for an on time arrival.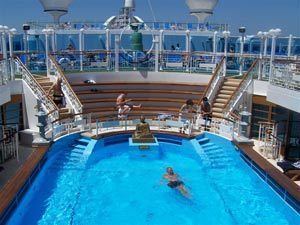 Emerald Princess is usually based in Europe in the summer and in the United States in the winter. Past itineraries have included 11-day cruises to Scandinavia & Russia from Copenhagen and Warnemuende near Rostock, 10-day cruises to Canada/New England from New York (replacing Crown Princess), and 10-day cruises to the Caribbean from Fort Lauderdale. In 2014 she was based in Southampton for cruises to the Baltic, Mediterranean, and the fjords of Norway, as well as to the Canary Islands. She then repositioned to Houston for seven-day cruises to the western Caribbean in the winter 2014-15 season.
In April 2015 she was repositioned to Barcelona for cruises in the Mediterranean. In October 2015 she was repositioned to Fort Lauderdale for cruises to the Caribbean. In the southern hemisphere summer of 2016/17, she has relocated to Sydney, Australia as home base.
In the summer of 2017 the ship will do Alaska cruises.