Elissa (إليسا) One of the most famous and successful singers in middle East and she was the highest-selling female Middle Eastern artist for 2005, 2006 and 2010. In 2005, 2006, and 2010 she received the World Music Award for Best Selling Middle Eastern Artist, and became first Lebanese singer to receive the World Music Award for Best Selling Middle Eastern Artist in 2006. She has currently sold over 30 million albums worldwide. Elissa is also among one of the richest celebrities in Lebanon, with a reported estimated wealth of over $41 million.
As of 2017, Elissa has well over 43 million followers on social media.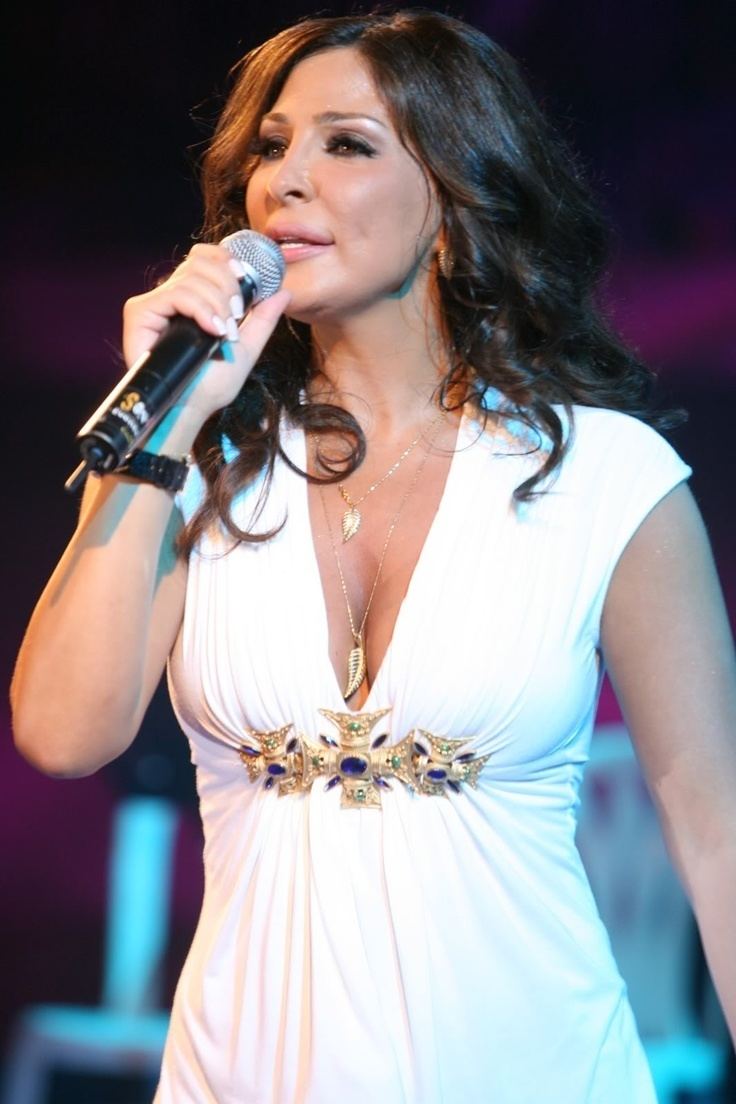 Elissar Zakaria Khoury was born in 1971, Deir el Ahmar to a Lebanese father (Zakaria Khoury) and a Syrian mother (Youmna Suud). She was raised in the Beqaa valley with her other siblings. She has three brothers (Ghassan, Kamil and Jihad) and two sisters (Norma, Rita). She graduated from the Lebanese University with a degree in Political Science. After graduating she decided to pursue a professional career on the stage and in music.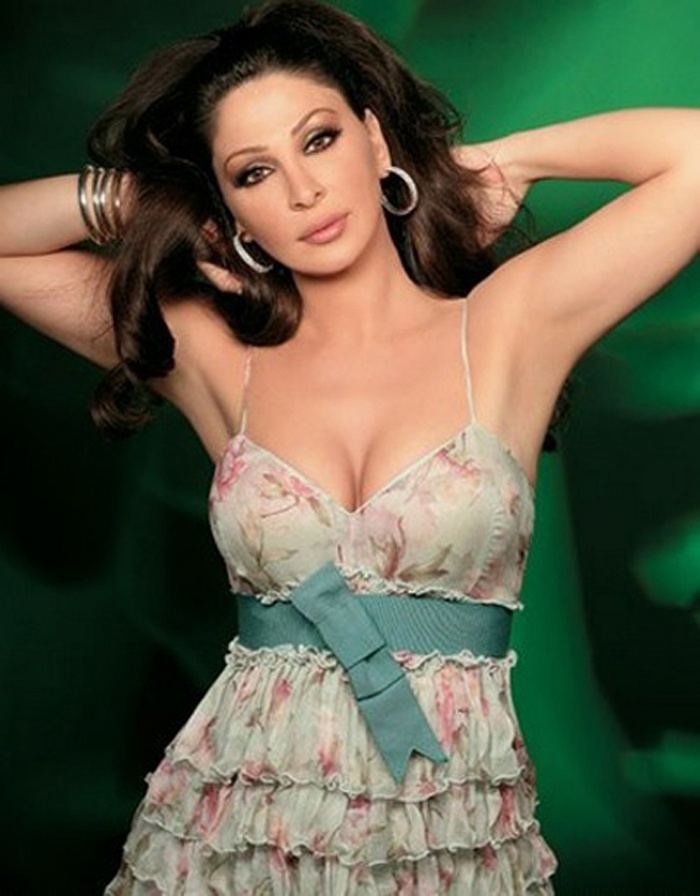 Elissa's musical career began in 1992, when she won the silver medal in Studio El Fan, a Lebanese music competition.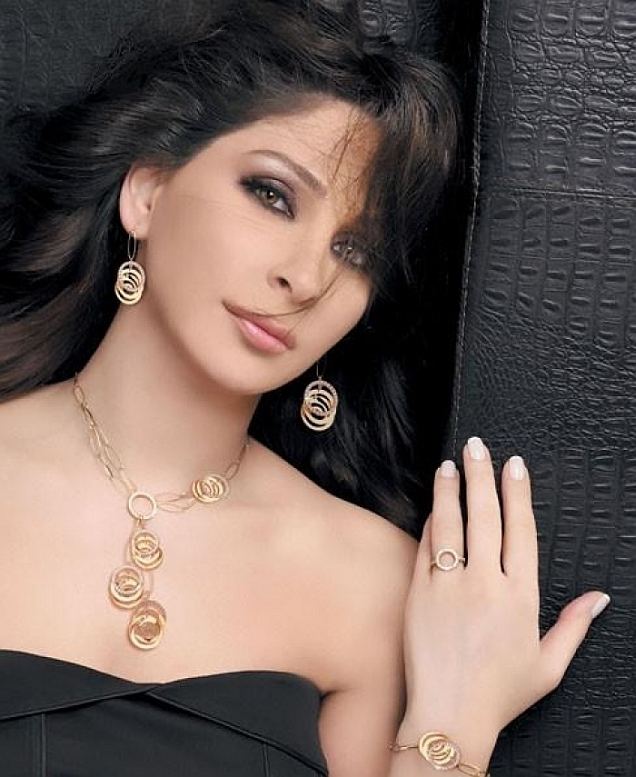 Elissa's first studio album, Baddi Doub (I Want to Melt), was released by EMI Records in 1999. For the album's hit single, she included a second language by teaming up with Spanish singer, Gerard Ferrer. In the same year, Elissa got her first big brand deal when shampoo brand Head & Shoulders took her on as the empowering and bold face of the company in the Middle East.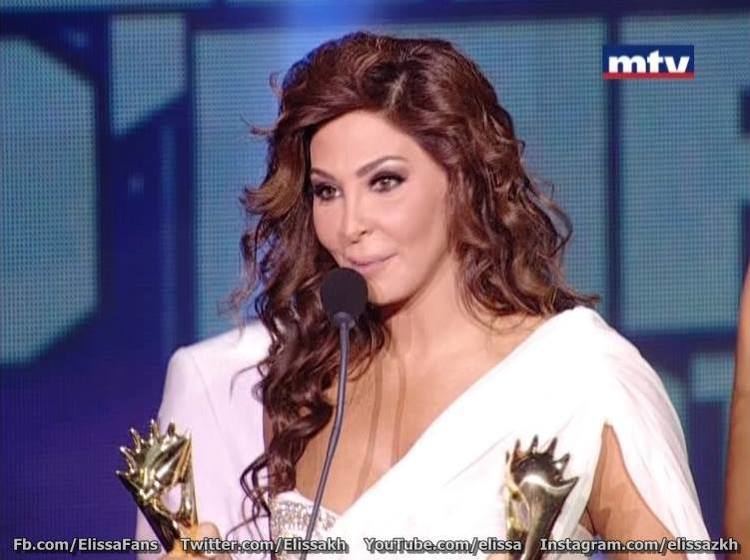 Elissa released her second album, We Akhertha Maak, which included the duet, "Betghib Betrouh", sung with Lebanese Ragheb Alama. She was the only Arabic artist to perform in front of former United States President Bill Clinton at the Stars Charity show in Dubai. That year she won the Murex d'Or award for Best Female Artist.
Her third studio album, Ayshalak (I live for you), was released in 2002. For the album's hit single, she filmed a music video in Paris, dressed by Christian Dior. This was the first time Dior had worked with an Arabic artist.
In 2002 Elissa inaugurated Kuwait's Virgin Megastore with Sir Richard Branson. Her clip, "Ajmal Ihsas" won an Arabic Music Award for Best Video Clip in Dubai.
In 2003, Elissa signed a deal with Pepsi becoming the Middle East's brand ambassador—a title she held for four years. Subsequently, she shot two advertisements with American pop star Christina Aguilera for Pepsi for the World Football Cup. Both advertisements were shot in Los Angeles. She collaborated with Irish singer Chris De Burgh in the duet, "Lebanese Nights."
In 2004 she signed with the Saudi-owned Rotana, under which she released her fourth studio album, Ahla Donya, in May 2004.
In 2005, Elissa became the first Lebanese singer to ever receive a World Music Awards for Best Selling Artist from the Middle East. The ceremony took place in Hollywood's Kodak Theater. In December 2005, Elissa received the Murex d'Or for Best Lebanese Artist and Best Video Clip for "Hobak Wajaa". In 2006, she released her fifth studio album Bastanak.
On November 15, 2006, Elissa received the World Music Awards for the second year in a row for the sales of Bastanak.
Elissa's sixth and seventh albums were Ayami Beek (December 20, 2007) and Tesadaa Bemeen (December 26, 2009). Elissa received her third World Music Award for Tesadaa Bemeen. In November 2010, she was awarded the prize for Best Arab Female Artist in the Jordan Music Awards, and a few days later she received the Big Apple Music Award for Best Female Artist in the Middle East.
Her eighth studio album, As'ad Wahda, was released in June 2012. In December 2012, Elissa was chosen to be one of the judges of The X Factor Arabia; It was on the air the first four months of 2013. On June 23, 2013 Elissa received two Murex D'or awards, for the Best Lebanese Singer and Best Arabic Song "Asaad Wahda".
During the summer of 2014, Elissa released a song titled "Law".
Elissa released her ninth studio album Halet Hob in July 2014. She released the first music video of "Hob Kol Hayati" on November 21, 2014. Elissa returned as a judge on The X Factor for its second season on March 14, 2015. Elissa released her cover version of "Mawtini" on April 29, 2015, along with its music video. The second video from her ninth studio album was released on May 14, 2015, for "Ya Merayti".
Elissa released her tenth studio album Saharna Ya Lail during the summer of 2016.
In May 2017, Elissa announced that she is the new face of Freshlook Air Optix Colors.
During the summer of 2017, Elissa released a music video for the song "Aaks Elli Shayfenha" from the album Saharna Ya Lail. The aforementioned music video - directed by Angy Jammal - hit 3 million views during its first week of release and 7 million views after 2 weeks.
In August 2017, Elissa was featured on Forbes Middle East English edition's August cover and gave a concert as part of Beirut Holidays 2017 festival.
On August 14, Elissa released a remix for the song "Ana Majnouni" which was previously released 3 years ago. "Ana Majnouni" marked the third collaboration with her brother Camil Khoury and amassed more than half a million plays during its first 2 days of release.
In early September, it was announced that Elissa will be one of the new 'The Voice' season 4 coaches alongside Emirati singer Ahlam, Lebanese singer Assi El Helani, and Egyptian singer Mohammad Hamaki .
Elissa is a Christian. In 2014, she took to social media to condemn the atrocities committed by ISIS against minorities. Stating "I'm lebanese and I'm proudly Christian, shame on some such people #Da3esh". Elissa is also an outspoken advocate of women's rights.
Baddi Doub (1999)
W'akherta Ma'ak (2001)
Ayshalak (2002)
Ahla Dunya (2004)
Bastannak (2006)
Ayami Beek (2007)
Tesadaa Bemeen (2009)
As'ad Wahda (2012)
Halet Hob (2014)
Saharna Ya Lail (2016)