Tim Wu (born November 10, 1989), better known by his stage name Elephante, is an American DJ and progressive house producer based in Los Angeles. He gained recognition for remixing songs of artists such as Clean Bandit and Lorde.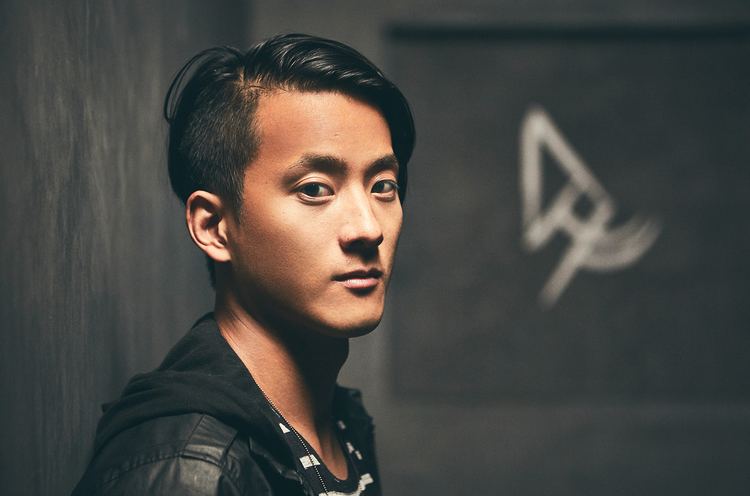 Wu was born in Ann Arbor, Michigan. He is based in Los Angeles. He started to play music at an early age and taught himself to play guitar and was trained to play classical piano. He majored in economics at Harvard University. In 2011, he graduated and wanted to involve himself in the music industry as an acoustic singer-songwriter before he moved on to electronic dance music.
Wu began using "Elephante" as a stage name because it was a reference to the phrase "elephant in the room" which he described as his unhappiness of working at a corporate job since he wanted to be a musician.
Wu describes his music as melodic electronic music that fuses with various other genres.
His preferred genres are big room, progressive house and regularly incorporates pop and trap into his music. His songs have been played on streaming services such as SoundCloud for over a million times. Trap high-hats, deep house elements and house synths are incorporated into his melodic sounds. Wu has quoted Skrillex to be his inspiration in music, citing "Scary Monsters and Nice Sprites" astonished him.
Wu uses Ableton Live as his digital audio workstation and previously used GarageBand, FruityLoops and Pro Tools. He remixed songs for artists such as Calvin Harris, Galantis, The Chainsmokers, Jack Ü and Zedd.
In October 2014, Wu performed at SERC Fall Concert alongside Sage the Gemini.
Wu started his career by remixing music for artists before began releasing original songs. His first single was self-released, titled "Temporary Love" which features the vocals of Brooke Forman. He released his first single through Armada Records titled "I Want You" featuring Rumors. He opened for headliners Deorro and MAKJ at the 2015 Echostage in June.
In 2016, he released his debut extended play titled "I Am the Elephante". The EP consists of nine songs of progressive house, synthpop and trap. He released a single titled "Age of Innocence" featuring Trouze and Damon Sharpe which was noted by an article writer to be very similar to Zedd's song "Clarity" listing key, tempo, and other common edm themes widely used". The song peaked on Billboard's Dance/Club chart at 18th and received over a million plays on Spotify. His single "Closer" featuring Bishop had peaked on the Spotify 'Viral 50' chart at 27th. Spotify 'Velocity' has "Closer" and another single titled "Plans" featuring Brandyn Burnette charted at 22nd and 28th respectively. The third single "Hold" from the EP was released, it features American singer Jessica Jarrell.
Kaskade & Project 46 – Last Chance (Elephante Remix)
The Unlikely Candidates – Follow My Feet (Elephante Remix)
AYER – Young (Elephante Remix)
Katy Perry featuring Juicy J – Dark Horse (Elephante Remix)
The Chainsmokers – #Selfie (Elephante Remix)
Lorde – Team (Elephante Remix)
Afrojack featuring Wrabel – Ten Feet Tall (Elephante Remix)
Oh Be Clever – Next To You (Elephante Remix)
Calvin Harris – Summer (Elephante Remix)
Galantis – Help (Elephante Remix)
Clean Bandit – Rather Be (Elephante Remix)
Oliver Heldens – Gecko (Elephante Remix)
Sander van Doorn, Martin Garrix, DVBBS – Gold Skies (Elephante Remix)
Lemaitre – Wait (Elephante Remix)
Dirty South – Unbreakable (Elephante Remix)
Penguin Prison – Calling Out (Elephante Remix)
The Magician featuring Years & Years – Sunlight (Elephante Remix)
Jack Ü featuring Justin Bieber – Where Are Ü Now (Elephante Remix)
Zedd featuring Selena Gomez – I Want You To Know (Elephante Remix)
Phoebe Ryan – Mine (Elephante Remix)
Deluka – Home (Elephante Remix)
Jason Derulo – Cheyenne (Elephante Remix)
Mako – Smoke Filled Room (Elephante Remix)
Nathan Sykes – Over And Over Again (Elephante Remix)
MIIA – Dynasty (Elephante Remix)
Stephen – Crossfire (Elephante Remix)