Occupation

novelist


Nominations

Strega Prize


Role

Novelist




Name

Elena Ferrante




Genre

Literary fiction





Notable works

Days of Abandonment, My Brilliant Friend




Movies

Days of Abandonment, Nasty Love


Books

My Brilliant Friend, The Story of the Lost Child, The Story of a New Name, Those Who Leave and Those W, The days of abandonment




Similar People

Mario Martone, Domenico Starnone, Anna Bonaiuto, Roberto Faenza, Diego De Silva
Pen world voices festival the passion of elena ferrante
Elena Ferrante ([ˌɛːlena ferˈrante], born 1943) is the pseudonym of an Italian novelist. Ferrante's books, originally published in Italian, have been translated into many languages. Ferrante's Neapolitan Novels are among her best known works.
Contents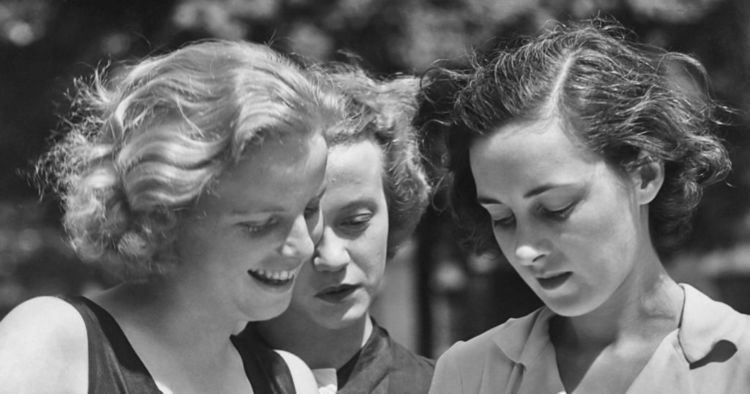 Time magazine said Ferrante was one of the 100 most influential people in 2016.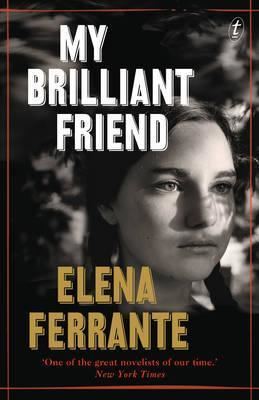 Writing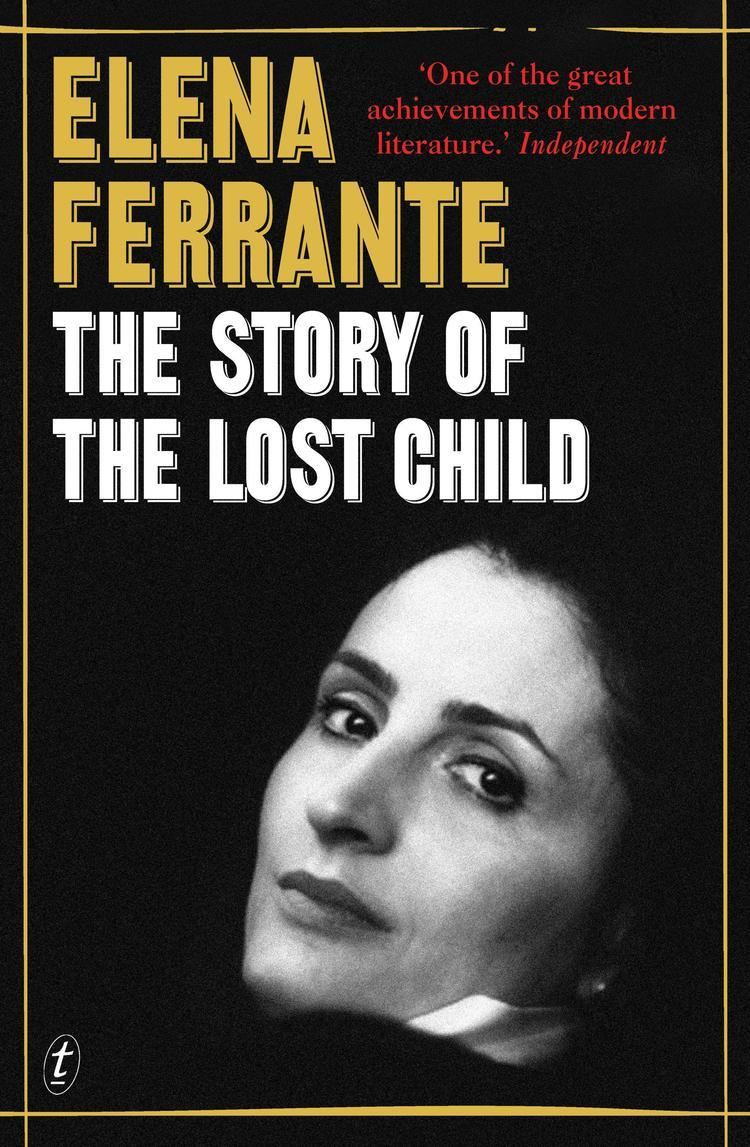 Ferrante is the author of a half dozen novels, the best known of which is the four-volume work known as Neapolitan Novels, about two perceptive and intelligent girls from Naples who try to create lives for themselves within a violent and stultifying culture. The series consists of My Brilliant Friend (2012), The Story of a New Name (2013), Those Who Leave And Those Who Stay (2014), and The Story of the Lost Child (2015), which was nominated for the Strega Prize, an Italian literary award.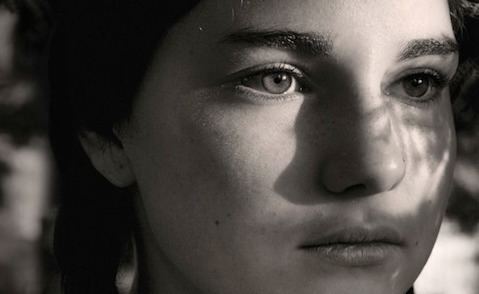 Ferrante holds that "books, once they are written, have no need of their authors." She has repeatedly argued that anonymity is a precondition for her work and that keeping her true name out of the spotlight is key to her writing process. According to Ferrante,
Once I knew that the completed book would make its way in the world without me, once I knew that nothing of the concrete, physical me would ever appear beside the volume—as if the book were a little dog and I were its master—it made me see something new about writing. I felt as though I had released the words from myself.
The first appearance of her work in English was the publication of a short story entitled "Delia's Elevator," translated by Adria Frizzi in the anthology After the War (2004). It narrates the movements of the title character on the day of her mother's burial, particularly her return to her safe retreat in the old elevator in the apartment building where she grew up.
The fourth book of Ferrante's Neapolitan quartet, The Story of the Lost Child, appeared on The New York Times' 10 Best Books of 2015.
Anonymity
Despite being recognized as a novelist on an international scale, Ferrante has kept her identity secret since the publication of her first novel in 1992. Speculation as to her true identity has been rife, and several theories have been put forth, based on information Ferrante has given in interviews as well as analysis drawn from the content of her novels.
In 2003, Ferrante published La Frantumaglia (The Act of Falling Apart), a volume of her correspondence with editors, which shed some light on her identity; it was translated into English only in 2016. Nonetheless, in a 2013 article for The New Yorker, critic James Wood summarized what is generally accepted about Ferrante, based in part upon these collected letters:
...a number of her letters have been collected and published. From them, we learn that she grew up in Naples, and has lived for periods outside Italy. She has a classics degree; she has referred to being a mother. One could also infer from her fiction and from her interviews that she is not now married...In addition to writing, "I study, I translate, I teach."
In March 2016, Marco Santagata, an Italian novelist and philologist, a scholar of Petrarch and Dante, and a professor at the University of Pisa, published a paper detailing his theory of Ferrante's identity. Santagata's paper drew on philological analysis of Ferrante's writing, close study of the details about the cityscape of Pisa described in the novel, and the fact that the author reveals an expert knowledge of modern Italian politics. Based on this information, he concluded that the author had lived in Pisa but left by 1966, and therefore identified the probable author as Neapolitan professor Marcella Marmo, who studied in Pisa from 1964 to 1966. Both Marmo and the publisher deny Santagata's identification.
In October 2016, investigative reporter Claudio Gatti published an article that relied on financial records related to real estate transactions and royalties payments, to draw the conclusion that Anita Raja, a Rome-based translator, is the real author behind the Ferrante pseudonym. Gatti's article was criticized by many in the literary world as a violation of privacy. British novelist Matt Haig tweeted, "Think the pursuit to discover the 'real' Elena Ferrante is a disgrace and also pointless. A writer's truest self is the books they write." Others, however, have suggested that knowledge of Ferrante's biography is indeed relevant. In December 2016, the controversial Italian prankster Tommaso Debenedetti published on the website of the Spanish daily El Mundo a purported interview with Raja confirming to be Elena Ferrante; this was soon denied as fake by Ferrante's publisher.
Adaptations
Two of Ferrante's novels have been turned into films. Troubling Love (L'amore molesto) became the feature film Nasty Love directed by Mario Martone, while The Days of Abandonment (I giorni dell'abbandono) became a film of the same title directed by Roberto Faenza. In her nonfiction book Fragments (La frantumaglia 2003), Ferrante speaks of her experiences as a writer.
A 32-part series The Neapolitan Novels is in the works and will be co-produced by the Italian producer Wildside for Fandango Productions, with screenwriting led by the writer Francesco Piccolo.
Works
L'amore molesto (1992; English translation: Troubling Love, 2006)
I giorni dell'abbandono (2002; English translation: The Days of Abandonment, 2005)
La frantumaglia (2003; English translation Fragments, 2016)
La figlia oscura (2006; English translation: The Lost Daughter, 2008)
La spiaggia di notte (2007; English translation: The Beach at Night, forthcoming)
L'amica geniale (2011; English translation: My Brilliant Friend, 2012). OCLC 778419313.
Storia del nuovo cognome, L'amica geniale volume 2 (2012; English translation: The Story of a New Name, 2013). OCLC 829451619.
Storia di chi fugge e di chi resta, L'amica geniale volume 3 (2013; English translation: Those Who Leave and Those Who Stay, 2014). OCLC 870919836.
Storia della bambina perduta, L'amica geniale volume 4 (2014; English translation: The Story of the Lost Child, 2015). OCLC 910239891.
Awards and honours
2016 TIME 100 Most Influential People
2016 Man Booker International Prize, shortlisted for The Story of the Lost Child.
2016 Independent Publisher Book Award - Gold Medal (literary fiction), for The Story of the Lost Child.
2014 Best Translated Book Award, shortlisted for The Story of a New Name, translated from the Italian by Ann Goldstein.
References
Elena Ferrante Wikipedia
(Text) CC BY-SA