Stylistic origins

Post-industrialelectropunksynthpop




Cultural origins

Early 1980sBelgiumGermany




Typical instruments

Synthesizerdrum machinesequencerkeyboardsampler




Derivative forms

New Beatelectro-industrialdark electrogoa trancefuturepop
Die krupps robo sapien official music video hd
Electronic body music (EBM) is a music genre that combines elements of post-industrial music and electropunk. It first came to prominence in Belgium and was considered a part of the European new wave movement.
Contents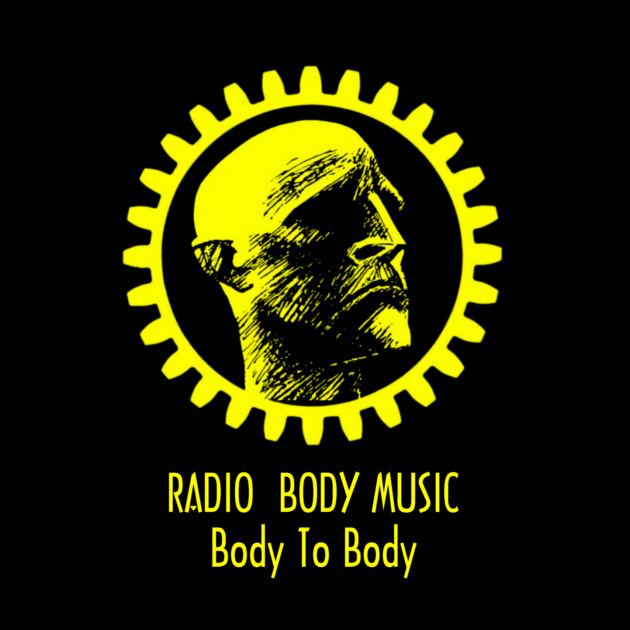 Original, or original-styled electronic body music is sometimes referred to as old-school EBM and should not be confused with aggrotech, dark electro or industrial music.
Industrial aggrotech dark techno hellektro cyber electronic body music dystopia energy mix
Origin of the term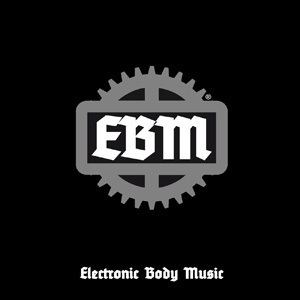 The term electronic body music was coined by Ralf Hütter of the German electronic band Kraftwerk in 1978 to explain the more physical sound of their album The Man-Machine. In 1980/1981, DAF from Germany used the term "Körpermusik" (body music) to describe their danceable electronic punk sound. The term was later used by Belgian band Front 242 in 1984 to describe the music of their EP of that year, No Comment.
Characteristics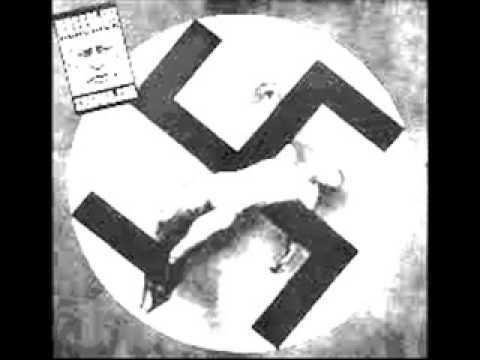 From its inception, the style has been characterized by hard and often danceable electronic beats, clear undistorted or slightly electronically distorted vocals, shouts or growls with reverberation and echo effects, and repetitive sequencer lines. At the time the genre arose, important synthesizers were the Korg MS-20, Emulator II, Oberheim Matrix and Yamaha DX7.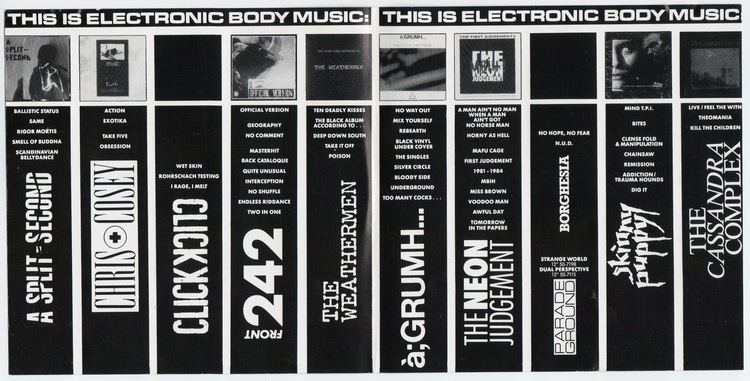 Typical EBM rhythms are based on 4/4 beats, mainly with some minor syncopation to suggest a rock music rhythm structure.
Samples, e.g. metal rod, machine and alert sounds, are often used to create a "factory ambiance". Other samples include political speeches and excerpts from science fiction movies.
1981–1987
Emerging in the early 1980s, the genre draws heavily on the music of bands such as Throbbing Gristle, Cabaret Voltaire, DAF, Die Krupps, Liaisons Dangereuses, Portion Control, and the danceable electropop of Kraftwerk. Archetypes of the genre are "Verschwende Deine Jugend" and "Mussolini" (DAF), "Wahre Arbeit, Wahrer Lohn" and "Augenblick" (Die Krupps), "Etre assis ou danser" and "El Macho y la Nena" (Liaisons Dangereuses), and "Body to Body" and "U-Men" (Front 242).
Front 242 characterized their approach as somewhere between Throbbing Gristle and Kraftwerk. Nitzer Ebb and Skinny Puppy, both influenced by DAF and Cabaret Voltaire, followed soon after. Groups from this era often applied socialist realist aesthetics, with ironic intent. Other prominent artists include Vomito Negro, Borghesia, The Neon Judgement, à;GRUMH..., A Split-Second, and The Invincible Spirit.
1988–1993
In the second half of the 1980s, the genre became popular in Canada (Front Line Assembly) and the U.S. (Ministry, Revolting Cocks, Schnitt Acht) as well as in Sweden (Inside Treatment, Pouppée Fabrikk, Cat Rapes Dog) and Japan (2nd Communication, DRP). North American bands started to use typical European EBM elements and combined them with the roughness of (hardcore) punk and thrash metal (cf. industrial metal). Nine Inch Nails continued the cross-pollination between EBM and rock music resulting in the album Pretty Hate Machine (1989).
Meanwhile, EBM became popular in the underground club scene, particularly in Europe. In this period the most important labels were the Belgian Play It Again Sam and Antler-Subway, the German Zoth Ommog, the North American Wax Trax! and the Swedish Energy Rekords. At the time, significant artists included And One, Armageddon Dildos, Bigod 20, Insekt, Scapa Flow, Orange Sector, Attrition, and Oil In The Eye.
Between the early and the mid-1990s, many EBM artists split up, or changed their musical style, borrowing more distorted "industrial" elements or elements of rock or metal. The album Tyranny For You by EBM pioneers Front 242 initiated the end of the EBM epoch of the 1980s. Nitzer Ebb, one of the most important artists, became an alternative rock band. Without the strength of its figureheads, the original electronic body music faded by the mid-1990s.
Revival
In the late 1990s and after the millennium, Belgian, Swedish and German groups such as Ionic Vision, Tyske Ludder, and Spetsnaz had reactivated the style. In the same time period, a number of artists from the European techno scene started including more elements of EBM in their sound. This tendency grew in parallel with the emerging electroclash scene and, as that scene started to decline, a number of artists associated with it, such as The Hacker, DJ Hell, Green Velvet, and Black Strobe, moved towards this techno/EBM crossover style. There has been increasing convergence between this scene and the old school EBM scene. Bands and artists have remixed each other. Most notably, Terence Fixmer joined with Nitzer Ebb's Douglas McCarthy to form Fixmer/McCarthy.
Electro-industrial
Electro-industrial is an outgrowth of the EBM and industrial music that developed in the mid-1980s. While EBM has a minimal structure and clean production, electro-industrial has a deep, complex and layered sound, incorporating elements of ambient industrial. The style was pioneered by Skinny Puppy, Front 242 and Front Line Assembly. In the early '90s, the style spawned the dark electro genre, and in the end of the decade a strongly techno- and hard-trance-inspired style called "hellectro" or "aggrotech".
Industrial dance
Industrial dance is a North American alternative term for electronic body music and electro-industrial music. Fans associated with this music scene call themselves rivetheads.
References
Electronic body music Wikipedia
(Text) CC BY-SA