Occupation(s)

Singer, Dancer




Name

Elbridge Bryant




Instruments

Vocals




Role

tenor


Years active

1958–1965,1972




Record label

Motown


Labels

Warwick, Motown






Also known as

Al Bryant, El Bryant, Elbridge "Al" Bryant, Albridge Bryant




Origin

Detroit, Michigan, U.S.




Died

October 26, 1975, Orange County, Florida, United States


Music group

The Temptations (1960 – 1963)


Albums

The Tempting Temptations, The Collection




Genres

Rhythm and blues, pop music, soul music


Similar People

Melvin Franklin, Otis Williams, Paul Williams, Richard Street, Eddie Kendricks
Give It Up by The Temptations
Elbridge "Al" Bryant (September 28, 1939 – October 26, 1975) was an American tenor, and one of the founding members of Motown singing group The Temptations.
Contents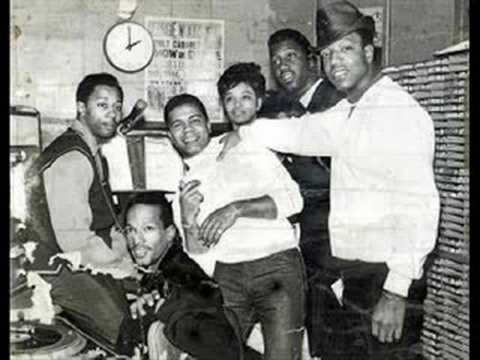 Early life and career
Bryant (nicknamed "Al" or "Bones") was born in Thomasville, Georgia, and later moved to Detroit, Michigan, where he met best friend Otis Williams. Williams and Bryant were in a number of groups together, including Otis Williams & the Siberians, the El Domingoes, and The Distants before forming The Elgins in 1960 with fellow Distants Melvin Franklin and Otis Williams, and The Primes' Eddie Kendricks and Paul Williams. The Elgins would re-christen themselves as The Temptations before signing with Miracle Records, a subsidiary of Motown Records. After releasing two of the group's singles, the label was closed and all following singles were released under the Gordy Records label.
On The Temptations' studio recordings using this lineup, Paul Williams and Kendricks would split most of the leads, while Otis Williams, Franklin and (the rarely recorded) Bryant were usually called upon to sing background vocals and deliver ad-libs, harmony vocals, and occasionally a few lead lines. However all five group members got a chance to sing lead when they performed live on stage; most of which was handled by Bryant, Kendricks and Paul Williams (the latter would serve as the Temptations main lead, both on stage and in the studio, for most of this period). Bryant would also sometimes sing the lead on "May I Have This Dance" (led by Kendricks - in his natural voice - on the studio recording), and was a co-lead on "I Want a Love I Can See" (led only by Paul Williams on the studio version) during live performances the group made in 1963. They also served as background singers for various Motown acts, including Mary Wells and Marvin Gaye.
During the Temptations' first two years with Motown, they only scored one charting single, "Dream Come True", which hit #22 on the R&B charts; the b-side to the single, "Isn't She Pretty", featured all five members trading lead vocals. But despite its commercial success the single still failed to make the U.S. Billboard Hot 100 pop singles charts, just as the group's other six singles released during this period (although most became huge regional hits). Their lack of national success caused Bryant to become restless: he had a regular day job as a milkman, which he preferred to constantly performing and recording with the group.
By 1963, Bryant had become sometimes volatile and unpredictable to deal with and he also had a heavy drinking problem. One mid-1963 backstage altercation between Bryant and Paul Williams resulted in the former smashing a beer bottle across the latter's face and landed him in the hospital. Surprisingly, Paul forgave Al and talked the other group members out of firing him as he was determined to give Bryant another chance. However, a few months later, the group would determine that he had done little to change and was still being uncooperative. After a second altercation onstage during Motown's 1963 company Christmas party, Bryant was fired from the group. By the New Year of 1964, the Temptations had recruited David Ruffin as their new fifth member, and the group recorded what would be their first Top 20 pop hit, "The Way You Do the Things You Do".
Later years
After being fired from the Temptations, Bryant turned up in a number of other Detroit singing groups, including The Premiers, which reunited him with former Distants bandmate Pee Wee Crawford. He is also listed as appearing with The Dramatics at the Summit on August 23, 1972, when they recorded their Dramatics Live CD, released in 1988 for Fantasy/Stax Records. He died October 26, 1975 in Florida, from cirrhosis of the liver.
References
Elbridge Bryant Wikipedia
(Text) CC BY-SA