Covid-19
El Oued (Arabic: ?, meaning the River) or Oued Souf is a city, and the capital of El Oued Province, in Algeria. The oasis town is watered by an underground river, hence its name, which enables date palm cultivation and the rare use (for the desert) of brick construction for housing. As most roofs are domed, it is known as the "City of a Thousand Domes".
El Oued is located 400 miles (640 km) south east of Algiers (the capital city of Algeria), near the Tunisian border. The population of El Oued was 134,699 as of the 2008 census, up from 105,256 in 1998, with a population growth rate of 2.5%.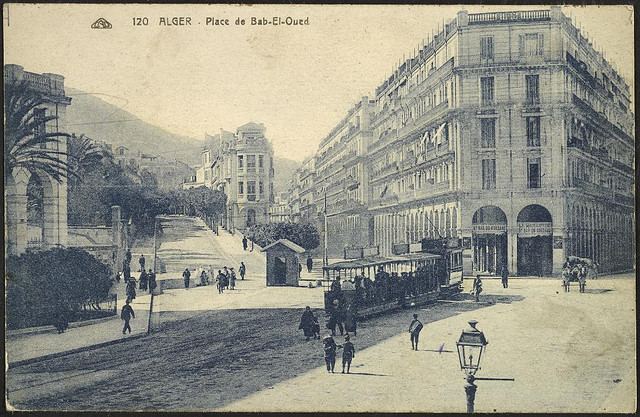 The city was conquered by the Banu Hilal to the eleventh century. The population speaks Hilalians dialects and has few Berbers.
El Oued Wikipedia
(,)http://upload.wikimedia.org/wikipedia/commons/c/c3/Algiers,_Place_de_Bab-el-Oued_(GRI)_-_Flickr_-_Getty_Research_Institute.jpg(,)http://upload.wikimedia.org/wikipedia/commons/3/30/Old_algiers_16th_century.jpg(,)http://www.jadaliyya.com/content_images/fck_images/Screen%2520Shot%25202013-11-03%2520at%252012_26_26%2520PM.png(,)http://www.wouroud.com/images/presen5.jpg(,)http://i.ytimg.com/vi/5cUxqWS2EeY/maxresdefault.jpg
(,)http://tellmewhere.us/media/f/44A6F7D8-1A5A-4401-BA8C-AB00C564B673.jpeg(,)http://uploads.lafourchette.com/restaurant_photos/699/32699/169/612/bab-el-oued-vue-de-l-interieur-0fa1a.jpg(,)http://uploads.lafourchette.com/restaurant_photos/699/32699/169/612/bab-el-oued-grande-salle-4772a.jpg(,)http://looklex.com/morocco/photos/foum_el-oued02.jpg(,)http://media-cdn.tripadvisor.com/media/photo-s/01/ca/33/1c/ambiance-de-la-palmeraie.jpg(,)http://alger-roi.fr/Alger/rue_bab_el_oued/images/10_debut_rue_beo313_venis.jpg(,)http://media-cdn.tripadvisor.com/media/photo-s/05/2c/7a/96/residence-l-oued.jpg(,)http://static.panoramio.com/photos/large/43547056.jpg(,)https://c1.staticflickr.com/9/8219/8294228817_2ab0037cd6_b.jpg(,)http://images.delcampe.com/img_large/auction/000/228/822/553_001.jpg(,)http://tours-tv.com/uploads/1/photo-el_oued-1.jpg(,)http://farm1.static.flickr.com/245/526788569_893bfcb22d.jpg(,)http://looklex.com/algeria/photos/oued01.jpg