He is one of Africa's pre-eminent public servants, and an authority on mass communications who has held several high-profile positions in the field. He is a former Minister of Communication of the Republic of Ghana, one-time Ambassador of Ghana to the United States and Mexico, Minister of Education, Minister responsible for Mines and Energy and a member of UNESCO's Executive Board in Paris. He served in the cabinet during the democratic regime of Jerry John Rawlings between 1994 and 2000. Spio-Garbrah is a member of the board of directors of South Africa Telekom, AngloGold Ashanti and recently of Vodacom. He was a member of the International Advisory Board of the African Press Organization (APO). Ekwow Spio-Garbrah's career reflects more than 40 years of top leadership and senior management experience focussing on International Communications and Knowledge Management within the spheres of International Organisations, Government, Banking and Finance, Non-Governmental Organisations, and Private Business and Enterprise with a focus on Africa.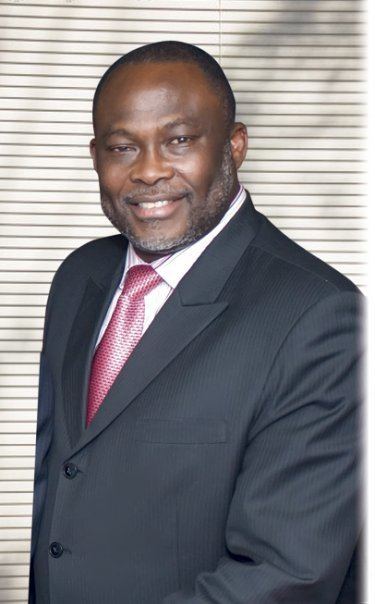 Born in Kumasi, Ghana to former Ghanaian ambassador Britton Spio-Garbrah and poet Elizabeth Spio-Garbrah, Ekwow was a top student at Ghana's premier Achimota School, received his B.A in English from the University of Ghana, completed coursework for a Master's degree in communications from the same university and obtained a MA in international relations from Ohio University in Athens. Subsequently Ekwow received a graduate certificate for international banking and finance from the USA NYU in 1984. In 2001 one of America's leading liberal arts schools of higher learning, Middlebury College honored Ekwow with a LLD, honoris causa in Laws for his contributions to international relations and Africa. Mr Ekow Spio-Garbrah's early business experience included working as a mortgage banker in New Jersey, as a sales executive with Southwestern Bell, and as chairman of the Middle East Africa Group within the international public relations firm of Hill and Knowlton in New York. In that capacity, from 1979 to 1985, he provided investment, export and tourism promotion counsel to the governments of Indonesia, Turkey, the Netherlands and Austria, financial relations advice to the Hong Kong and Shanghai Bank, Crédit Agricole of France, UBAF-Arab American Bank, and energy sector intelligence to OPEC.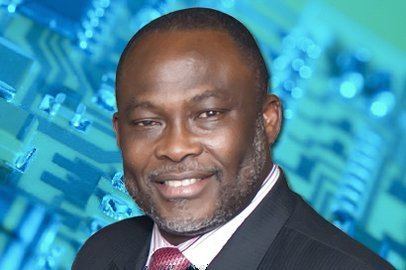 From 1988 to 1991, Mr Spio-Garbrah was an External Relations Officer at the International Finance Corporation, the World Bank affiliate, in Washington, DC. From 1991 to 1994 he was Head of Communication at the African Development Bank, directing the bank's global corporate and marketing communications and acting as institutional spokesman.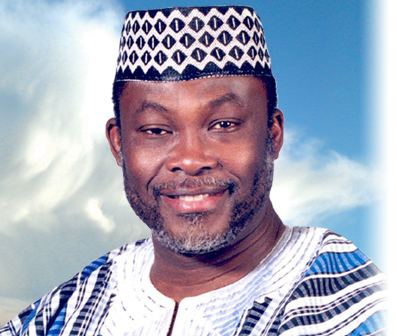 As Ambassador to the United States from 1994 to 1997, Spio-Garbrah was noted for his success in rebuilding Ghana's image across the USA, including organising an unprecedented eight-city investment promotion programme for Ghana's President in the USA. As a result, partly of the successful bilateral programmes he executed, Ghana became the first country to be visited by U.S. President Bill Clinton during his famous five-country Africa visit in 1998 and is now a recipient of the Millennium Challenge Account.
As a Minister of Communication of Ghana, from 1997 to 1998, Mr Spio-Garbrah initiated, developed and implemented policies and programmes that supported the increasing convergence of telecommunications, broadcasting, the Internet, publishing, news media and postal services, all of which were under his supervision. Concurrently, as chairman of the National Communication Authority, he had responsibility for regulating all aspects of the telecom, Internet and broadcasting sectors. Mr Ekwow Spio-Garbrah was also in charge of the Public Education Committee which successfully re-introduced the VAT to Ghana after a disastrous first attempt in the early 1990s had left scores of protesters people dead. The VAT today mobilizes billions of cedis for socio-economic and infrastructure development in Ghana.
While Education minister from 1998 to 2002, Spio-Garbrah was credited with the creation of the Ghana Education Trust Fund (GETFund), which currently mobilizes over $50 million each year domestically for educational sector infrastructure and student assistance programmes. The GETFund law has been widely praised as one of the most transformative pieces of legislation in Ghana's history relating to the education sector.
In December 2006 Mr Ekwow Spio-Garbrah contested the leadership of Ghana's main opposition party, the National Democratic Congress (NDC). Managing 8.7% of the vote, he came second to John Atta Mills, who subsequently won Ghana's 2008 presidential election. Dr Spio-Garbrah remains a leading member of Ghana's now ruling NDC party. On 15 January 2010, Mr Ekwow Spio-Garbrah was elected a vice chairman of the NDC, and subsequently named Director of the Communications directorate of the party.
In 2011, Ekwow Spio-Garbrah was appointed Chief Executive Officer of the Christian Action Faith Ministries International. This is a global charismatic movement with millions of members across the world. This appointment makes Spio-Garbrah the first person to occupy such a role in a Christian denomination in Ghana. The Church is believed to control millions of cedis in properties and other assets and prides itself as one of the founding pillars of charismatism in Ghana. The Church's founder, Nicholas Duncan-Williams is married to the famed US trade expert Rosa Whitaker of the Whitaker Group, once US Under Secretary to Africa.
From 2014 to January 2017 Ekwow Spio-Grabrah served as Minister for Trade and Industry for the Republic of Ghana. Led in all aspects of national policy making and initiation of legislation for various aspects of domestic and international trade as well as promoting industry and private sector/business dialogue, and collaboration for Ghana's competitiveness. Supervised agencies such as the Ghana Free Zones Board, the Ghana Export Promotion Authority, the National Standards Authority, the National Board for Small Scale Industries and the Rural Enterprises Programme.