Είσαι το Ταίρι μου ("You are my soulmate") is a Greek series played on Mega Channel. This series has 30 episodes and started in October 2001.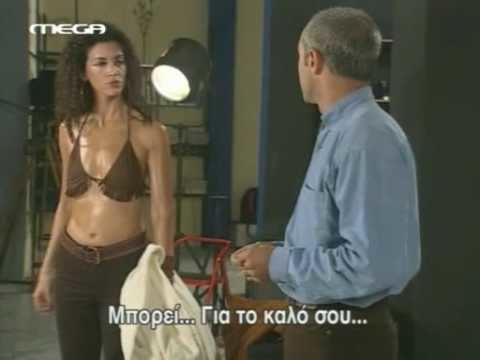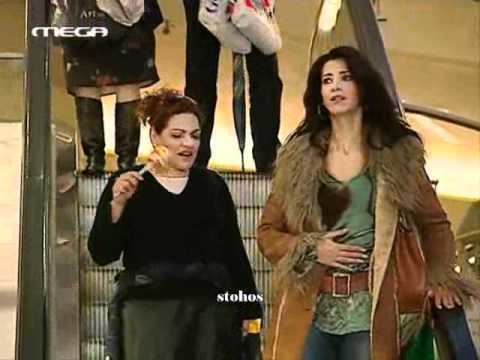 The story starts in Melbourne, Australia with two women. Vicky is a beautiful tall Greek woman who works as a model and, despite her good looks, has little luck with men (her concern being that nobody looks beyond her appearance). She is friends with Stella, a short and overweight woman, who was born in Australia to Greek parents and works as a fashion designer at her own atelier. Stella and best friend and co-worker Toula, who is also overweight, have a big crush on Nikos Bezendakos, a Greek businessman whom they gaze every day out of the shop window while he is on his way to the gym. Meanwhile, Stella has developed an internet relationship with Grigoris, a fast-food employee in Greece. It is not long before Vicky (unaware of Stella's crush on Nikos) and Nikos meet, fall in love and get engaged and Stella decides to leave her dreams of Nikos behind and travel to Greece to meet Grigoris in person. At the same time Vicky also decides to travel to Greece to meet Nikos' family and make preparations for their wedding and rebooks her ticket on the same flight as Stella.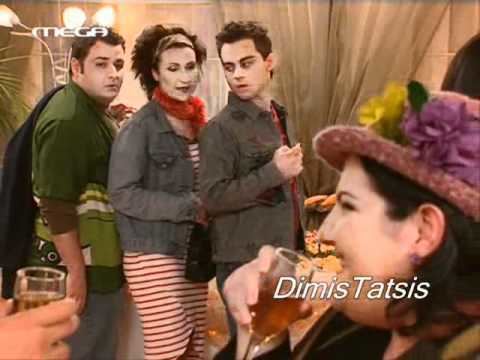 While on a stopover in Bangkok Airport, Vicky is stressed at the idea of meeting Nikos' parents and comes up with an idea. She wants Stella and herself to switch places so that Stella will meet her future in-laws (to see what they're like) and so that she will meet Grigoris (in order to discover what he really thinks of Stella). Stella rejects her idea but Vicky puts her plan in action at Athens Airport, leaving Stella behind to meet her in-laws. From this moment on, Vicky becomes "Stella" and Stella becomes "Vicky", Nikos' fiancée.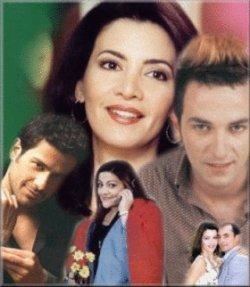 "Vicky" (Stella) immediately wants to tell the truth to Nikos' family (for fear of legal problems if her real identity is revealed), however she is unable to partly because Nikos' family becomes emotionally attached to her (and, being an orphan, doesn't want to upset them) and partly because she immediately falls in love with Sotiris, Nikos' rebellious younger brother. In the meantime, she has to deal with Vera and Lykourgos, Nikos' overprotective and caring parents (who adore their supposed future daughter-in-law), grandpa Nikos (who soon realizes that she is not really who she is supposed to be but doesn't give away her secret), Nikos' neurotic and overbearing sister Annetta (who greatly dislikes her) and Annetta's docile and submissive husband Panagiotis. Panagiotis, impressed by Stella's outgoing personality develops a secret crush on her and, due to a misunderstanding, she thinks that Sotiris is in love with her.
Meanwhile "Stella" (Vicky) falls in love with Grigoris (who loves her because of who she is and not because of her looks) but soon she feels guilt over what she has done to Nikos and she leaves Grigoris and Greece and goes back to Australia in order to be with her fiancé. However, once she gets there she discovers that he is cheating on her and, furious, she goes back to Greece. Vicky gets back with Grigoris but after a while also reconciles with Nikos. When she finds out that Nikos intends to surprise her by an impromptu visit to Greece, she rushes to the airport and informs him of the switch.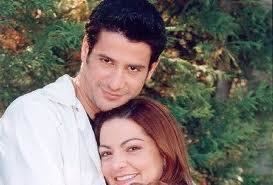 Nikos immediately dislikes Stella, holding her responsible for the entire plan and they soon stage a fight and "break up", with Stella leaving the house. Before she leaves for Australia, she confesses her love to Sotiris and he runs after her but is unable to stop her. Nikos' father, unaware of the switch and thinking that Nikos and "Vicky" (Stella) are just acting out, devises a plan to get them back together and pretends to be gravely ill to force them to reconcile and get married. Nikos travels to Australia to convince Stella to pretend they are back together and, moved by Lykourgos' "illness", she accepts and returns to Greece with Nikos (having become friends with him along the way) to prepare their mariage blanc. Soon, she and Sotiris consummate their relationship but he breaks it off since he believes Stella is the future wife of his brother.
In the meantime, Grigoris lost track of Vicky for a few days and, thinking she went back to Australia, decided to go and search for her. However, once there he realizes that she was in Greece all along and worse still, when he returns to Greece she tells him the truth about who she is and, feeling guilty for the shock that she caused, breaks up with him so that he can rebuild his life. Having fallen in love with Grigoris and after they both realize that their relationship is not based on solid ground, Vicky and Nikos eventually break up while he is preparing to get married to Stella.
One week before the wedding, Sotiris decides to go on a motorbike trip so that he won't be around to see Stella get married and Toula, finds him in the middle of the road and explains everything to him about the switch and the fact that the marriage is fake. The night before the wedding, having ended her friendship with Vicky (who believes that Stella wants to get married to Nikos and that she planned for it all along) and having read Sotiris' journals and how deep in love he was with her, Stella decides to leave in the middle of the night and cancel her wedding with Nikos, revealing what her real name is amidst a teary farewell with some of the family members who are awake. As soon as she leaves the house, she finds Sotiris waiting for her and the series ends with the couple going on a motorbike trip together.
Alekos Syssovitis as Nikos Bezendakos
Katerina Lehou as Vicky Seitanidis
Vassilis Charalampopoulos as Grigoris Kapernaros
Vicky Stavropoulou as Stella Papalimnaiou
Alexis Georgoulis as Sotiris Bezendakos
Yvonni Maltezou as Vera Bezendakou
Dimitris Kaberidis as Lykourgos Bezendakos
Gerasimos Gennatas as Panagiotis Zygouras
Aris Servetalis as Lazaros Karageorgopoulos
Dafni Lambrogianni as Anneta Bezendakou-Zygoura
Vicky Vanita as Aunt Aimilia
Vasilis Andreopoulos as Grandpa Nikos
Sofia Voyiatzaki as Toula
The series won three awards in "Prosopa" Greek Television Awards, in categories Best Comedy Series, Best Comedy Screenplay for Lefteris Papapetrou and Best Supporting Actor for Aris Servetalis. It also won the audience award for Best Comedy Series.