Name

Edoardo Agnelli




Nieces

Ginevra Elkann




Role

Marella Agnelli's son


Siblings

Margherita Agnelli






Died

November 15, 2000, Fossano, Italy


Parents

Marella Agnelli, Gianni Agnelli




Cousins

Andrea Agnelli, Ira von Furstenberg, Egon von Furstenberg, Priscilla Rattazzi, Cristiano Rattazzi




Similar People

Gianni Agnelli, Marella Agnelli, Muhammad Hassan, Umberto Agnelli, Ginevra Elkann
Documentary on Edoardo Agnelli
Edoardo Agnelli (9 June 1954 – 15 November 2000) was the eldest son of Marella Agnelli (born Donna Marella Caracciolo di Castagneto) and Gianni Agnelli, the industrialist patriarch of Fiat. His body was found dead under a bridge outskirts of Turin.
Contents
The Great Martyr of Islam Edoardo Agnelli
Life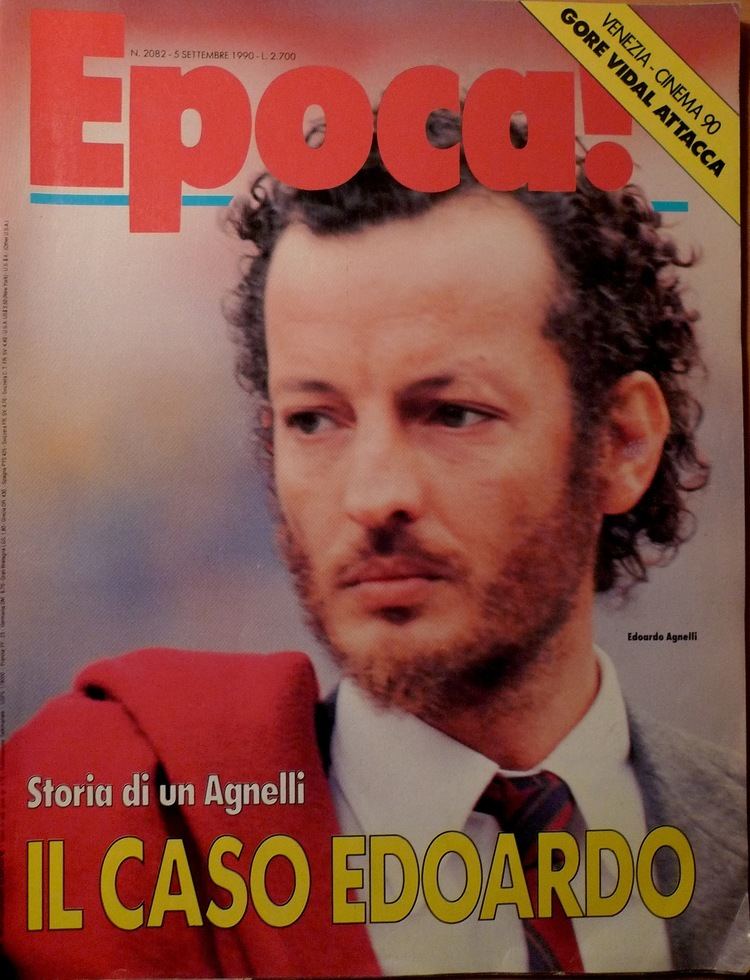 Agnelli was born in New York to Italian parents (his maternal grandmother was American). After studying at Atlantic College, he read modern literature and oriental philosophy at Princeton University.
After leaving Princeton he travelled in India, pursuing his interest in oriental religion and mysticism, and Iran. According to La Repubblica Agnelli's preoccupations became increasingly erratic, "Mysticism, Franciscanism, drugs, Buddhism, lectures against Capital, praise of the poor, criticism of the behaviour of Fiat. He was against materialism which made him move in a different direction, according to The Guardian.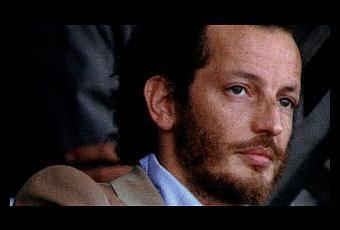 As an adult Agnelli claimed to be the heir apparent to the Fiat empire, but his father, who had already been unhappy with Edoardo's timidity when he was a child, ensured that he would not inherit it. The only official position which the younger Agnelli held in the family businesses was as a director of Juventus football club, in which capacity he was present at the Heysel disaster.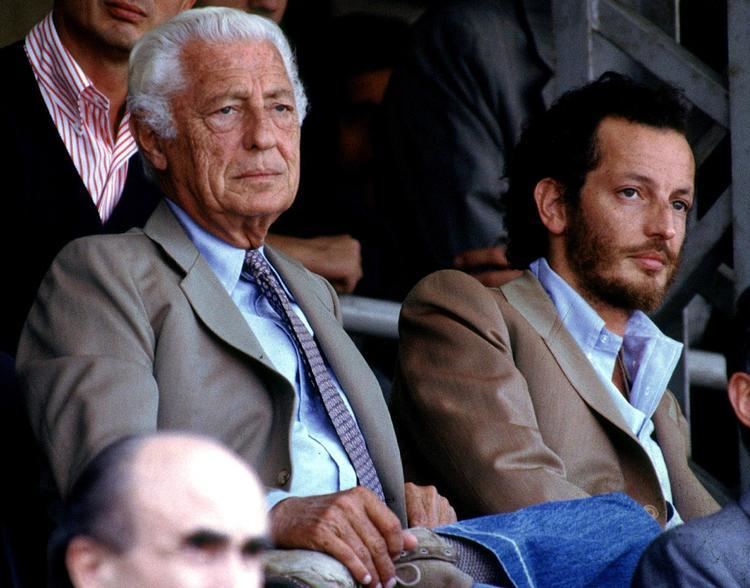 In 1990 Agnelli was charged in Kenya with possession of 7 ounces of heroin, to which he pleaded innocent. The charges were later dropped.
Converting to Islam
Edoardo Agnelli reportedly converted to Islam in an islamic center in New York where he was named "Hisham Aziz". Then he met Ayatollah Khamenei in Iran and was reported to have converted to Islam. According to Mohammad Hassan Ghadiri Abyaneh, Agnelli declared faith to Fakhroddein Hejazi and became a Shia Muslim and they named him "Mahdi".
Death
In November 2000, 46-year-old Agnelli's body was found, near Turin, on a river bed beneath a motorway viaduct, on which his car was found too. The viaduct is known as the bridge of suicides. The death was suspected by investigators to have been a suicide.
There are some obscure points regarding the death of Angelli some of which are addressed in a book entitled "Eighty meters of mystery" by Giuseppe Puppo who has conducted an investigation into Angelli's death using interviews and unpublished testimonies. Giuseppe Puppo regards some of the points as inconsistencies and oddities: the absence of the bodyguards of Edoardo Agnelli; the interval of two hours between leaving home and the arrival on the Fossano viaduct ; the cameras of the Agnelli, whose images have never been seen; the telephone traffic on the two phones; the total absence of witnesses along a road section which records the passage, at that time, of at least eight cars per minute; the lack of fingerprints on the car; the hurried burial without autopsy. According to Marco Bava, a financial analyst and friend of Edoardo Agnelli, Agnelli would never have committed suicide and he would leave a note to justify his action, if he suicided.
A 2001 Iranian documentary film claimed that Agnelli was the victim of a Zionist plot to prevent a Muslim becoming head of Fiat. Corriere della Sera wrote that, after Agnelli's death, "fundamentalists in Iran decided to construct the myth", and an Iranian television crew came to Italy to make a documentary the following year. In 2003, the documentary was circulated by FARS, a press agency linked to Iran's revolutionary guard. According to Corriere della Sera, the story is also enshrined at the Museum of Martyrs of Islam at Imam Sadiq University, Iran, which contains a portrait-shrine dedicated to Agnelli.
References
Edoardo Agnelli Wikipedia
(Text) CC BY-SA