Other names

Little Edie




Religion

Roman Catholic





Name

Edith Beale




Role

socialite





Born

November 7, 1917 (

1917-11-07

) New York City, New York


Resting place

Locust Valley Cemetery, Locust Valley, New York


Citizenship

United States of America


Occupation

Socialite, fashion model, cabaret performer


Known for

participation in Grey Gardens


Died

January 9, 2002, Bal Harbour, Florida, United States


Parents

Edith Ewing Bouvier Beale, Phelan Beale


Cousins

Jacqueline Kennedy Onassis, Lee Radziwill


Siblings

Bouvier Beale, Phelan Beale, Jr.




Grandparents

Maude Sergeant Bouvier, John Vernou Bouvier, Jr.




Similar People

Jacqueline Kennedy Onassis, Phelan Beale, Lee Radziwill, John Vernou Bouvier III, Drew Barry
Tribute to edith bouvier beale little edie
Edith "Little Edie" Bouvier Beale (November 7, 1917 – January 14, 2002) was an American socialite, fashion model and Cabaret performer. She was a first cousin of Jacqueline Onassis and Lee Bouvier Radziwill . She is most known for her participation, along with her mother, with whom she lived, in the 1975 documentary film Grey Gardens by Albert and David Maysles.
Contents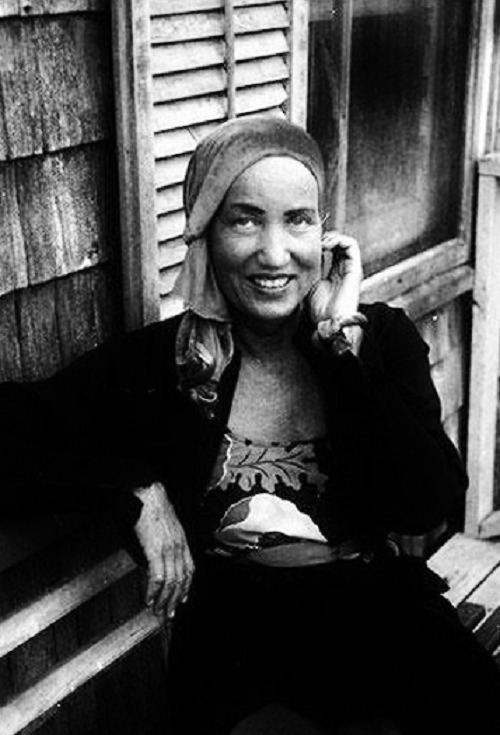 Grey gardens edith bouvier beale big edie little edie champagne toast to little edie
Early life
Beale was born in New York City, the only daughter of Phelan Beale, a lawyer, and the former Edith Ewing Bouvier (known as "Big Edie"). She was born at 917 Madison Avenue (now the site of the Carlyle Hotel). She had two brothers, Phelan Beale, Jr. and Bouvier Beale, and had a privileged upbringing. Beale attended The Spence School and graduated from Miss Porter's School in 1935.
She was a member of the Maidstone Country Club of East Hampton. She had her debut at the Pierre Hotel on New Year's Day 1936. The New York Times reported on the event, where she wore a gown of white net appliqued in silver and a wreath of gardenias in her hair.
While Beale was young, her mother pursued a singing career, hiring an accompanist and playing at small venues and private parties. In Summer 1931, Phelan Beale separated from his wife, leaving Big Edie, then 35 years old, dependent on the Bouviers for the care of herself and children. In 1946, he finally obtained a divorce, notifying his family by telephone from Mexico (his daughter described it as a "fake Mexican divorce" since it was not recognized by the Catholic Church).
In her youth, Little Edie was a clothes model at Macy's in New York and Palm Beach, Florida. She later claimed to have dated J. Paul Getty and to have once been engaged to Joe Kennedy, Jr. (although in reality she only met him once). During the 1961 inauguration of John F. Kennedy, she told Joe Kennedy, Sr. that, if young Joe had lived, she would have been First Lady instead of Jackie. In her youth, Beale ran away to Palm Beach, where she was found by her father and brought home.
From 1947 to 1952, she lived in the Barbizon Hotel for Women. She believed she was on the verge of a big break into films in 1952 when she was 34. She said she had offers from MGM and Paramount, and that her dance career was set to take off. She also said that wealthy men, like Howard Hughes and J. Paul Getty, had asked her to marry them.
According to Edie Beale's diaries and letters that she left to the executor of her estate, her nephew Bouvier, she had an affair in the late 1940s with Julius Albert Krug, the U.S. Secretary of the Interior, who was married. The relationship is depicted in the 2009 HBO bio film Grey Gardens. "Big Edith" Beale alludes to "that married man" during an argument with her daughter in the documentary in which she says, "That married man was not going to give you any chance at all." When she was in her late 30s, Beale developed alopecia totalis which caused her body hair to fall out and prompted her to wear her signature headscarves. But Beale's cousin John Davis claims Edie once climbed a tree at the house and set her hair on fire, suggesting Beale might have contributed to her own baldness.
Grey Gardens
Sickly, alone, and draining money, Beale's mother began to beg her daughter to return to the East Hampton estate in March 1952.On July 29, 1952, Beale returned to live with her mother in the East Hampton estate Grey Gardens (at 3 West End Road). The home had been purchased for Big Edie in 1923 when it still had one of the finest gardens on the East Coast.
In a 1980 letter to her nephew Bouvier Beale Jr., Beale claimed that: "When my Grandfather died (in 1948), he left $65,000 in trust. Jack B. ('Black Jack' Bouvier, Big Edie's brother and a Wall Street broker) had only one objective—to grab the Bouvier fund to invest for his daughters (Jackie and Lee) and he did. He was supposed to take care of Mother." Instead, Big Edie ended up with $300 per month. Mother and daughter reportedly remained independent by selling their Tiffany silver item by item.
After the 1963 death of the Beales' caretaker and handyman Tom "Tex" Logan, and a burglary in 1968, the women lived in near isolation and eventually poverty. On October 22, 1971, inspectors from the Suffolk County Health Department raided the house and discovered that it violated numerous building regulations. The story became a national scandal. Health Department officials said they would evict the women unless the house was cleaned. Jacqueline Kennedy Onassis came to the rescue, paying $32,000 to clean the house, install a new furnace and plumbing system, and cart away 1,000 bags of garbage.
The Beales then rose to fame as a result of the Maysles brothers' 1975 documentary film Grey Gardens. The film revealed the strong and dysfunctional ties between Mrs. Beale and Little Edie as well as showcased the reclusive pair's daily rituals of song, recollections, arguments, and reconciliations. Beale and her mother were each paid $5,000 for the documentary, which featured their daily lives, including songs and dances. They never did obtain a percentage of the film profits as originally allegedly promised by the Maysles brothers. The film was screened for the two Edies in the upstairs hall of Grey Gardens in 1975.
Later life
After her mother's death in February 1977, Beale attempted to start a cabaret career at age 60 with eight shows (January 10–14, 1978) at Reno Sweeney, a Manhattan night spot at 126 W. 13th Street. The club kept the bad reviews from her (The New York Times, on January 12, 1978, called it "a public display of ineptitude"), and she faced two new audiences per night, even through a fever and recent cataract surgery. She continued to live in Grey Gardens for about two years, according to her mother's wishes, holding out against selling the house as a teardown. In 1979, she sold the mansion to Ben Bradlee, then the executive editor of The Washington Post.
Beale moved to a small rental cottage in Southampton, New York, and then to a studio apartment on East 62nd Street in New York City, where she lived from 1980 to 1983 before moving to the Roney Plaza Apartments in Miami Beach, Florida. She lived briefly in Montreal in the mid-1990s (to master speaking French, a skill she mentions in Grey Gardens), and then with relatives in Oakland, California in 1997. She returned to Bal Harbour, Florida in late 1997, where she remained in quiet isolation, writing poetry and corresponding with friends and fans.
Death
Little Edie died alone in her apartment on Monday, January 14, 2002, aged 84. Her family was notified immediately of her passing. She was scheduled to make a visit to family in California that spring but kept putting off the trip and rescheduling, as she was deathly afraid of the possibility of an earthquake. She never did make the trip.
She had made it quite clear that she did not want to be buried with her mother and the Bouviers in Most Holy Trinity Cemetery in East Hampton, and instead wanted to be buried near her brother "Buddy" in Glen Cove. Her request was honored. At the time of her death she lived in the Roney Apartments in a studio in Miami Beach. The building has since been remodeled into condominiums. Her body was cremated, and a memorial service was held in the local Catholic church in East Hampton. She was survived by three nephews and one niece. The inscription on her grave marker reads: "I came from God. I belong to God. In the end - I shall return to God."
Legacy
Interest in the Beales' story has produced a variety of publishing and media projects. These include:
The original 1975 Maysles brothers' documentary, Grey Gardens.
Little Edie Live! A Visit to Grey Gardens, a 78-minute interview with Edie Beale at Grey Gardens on April 22, 1976.
Two spreads in Vogue and one in Bust have been dedicated to Beale's unique lifestyle.
Ghosts of Grey Gardens, a 2005 documentary directed by Liliana Greenfield-Sanders, about Grey Gardens' continuing legacy.
An off-Broadway musical Grey Gardens: A New Musical debuted in March 2006, starring Christine Ebersole, and played on Broadway at the Walter Kerr Theatre November 2, 2006 – July 28, 2007 for 300+ performances. Little Edie was portrayed in the first act by actresses Sara Gettelfinger (off-Broadway) and Erin Davie (on Broadway). Ebersole played Little Edie in the second act. Ebersole and Mary Louise Wilson won Tony Awards.
Designer Marc Jacobs created the "Little Edie" bag for his Fall 2007 collection.
Edith Bouvier Beale of Grey Gardens, A Life In Pictures by Eva Marie Beale, with forward by Peter Beard, and introduction by Bouvier Beale, Jr. published in 2008.
Grey Gardens, the 2009 Emmy Award–winning made-for-television movie for HBO, starred Jessica Lange as "Big Edie" and Drew Barrymore as "Little Edie". It was directed and co-written by filmmaker Michael Sucsy. Lange won an Emmy for her performance.
I Only Mark The Hours That Shine ~ Little Edie's Diary 1929, published and edited by Eva Marie Beale with an introduction by Bouvier Beale, Jr., her nephew.
In the 2011 episode of 30 Rock entitled "Mrs. Donaghy," Liz Lemon (portrayed by Tina Fey) does an impression of Drew Barrymore's impersonating Little Edie.
Musician Rufus Wainwright wrote a song titled "Grey Gardens", which appears on his 2001 album Poses. The song's narrative is partly composed of references to the 1975 documentary Grey Gardens and to Thomas Mann's novella Death in Venice (or to Luchino Visconti's film of the same title).
The Spring 2010 issue of the online literary journal BigCityLit features a pantoum by American poet Joel Allegretti called "The Belles of Grey Gardens", which is made up entirely of dialogue from the Maysles' documentary.
In a 2012 episode of The New Normal, Shania Clemmons, played by a nine-year-old Bebe Wood, impersonates Little Edie.
In a February 2013 episode of RuPaul's Drag Race, Little Edie was imitated by drag queen Jinkx Monsoon. Inspired by that episode, Jinkx Monsoon and Peaches Christ mounted a live 90-minute musical drag parody of Grey Gardens titled Return to Grey Gardens.
The Documentary Now! episode "Sandy Passage" is a parody of the original Maysles brothers' documentary.
References
Edith Bouvier Beale Wikipedia
(Text) CC BY-SA