Occupation

Voice actor, animator

Nationality

British (English)




Full Name

Edward Duncan Ernest Gould

Born

28 October 1988 (age 23) (

1988-10-28

)

Died

25 March 2012 (aged 23) London, England
Edd gould an inspiration to animators everywhere
Edward Duncan Ernest Gould (28 October 1988 – 25 March 2012) was a British animator and artist. He was known for creating Eddsworld, a media franchise consisting of Flash animations and webcomics featuring fictionalised versions of himself and longtime collaborators Thomas Ridgewell, Matthew Hargreaves and others. After Gould's death in 2012, production of Eddsworld has been continued by his friends, produced by Ridgewell.
Contents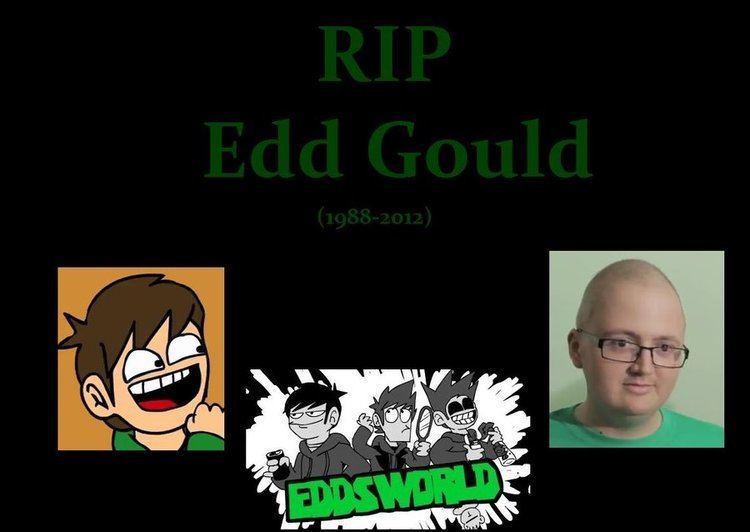 Early life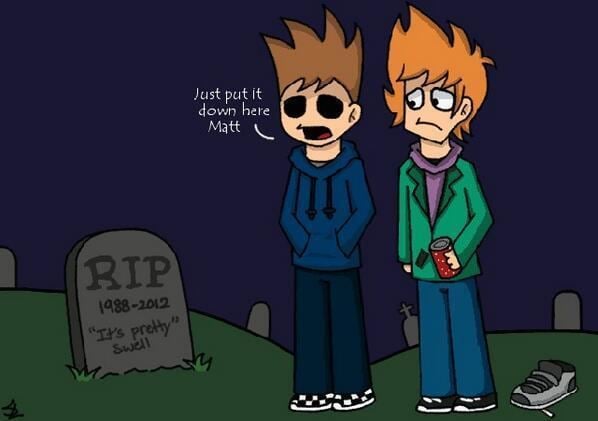 Edward Duncan Ernest Gould was born on 28 October 1988 in Isleworth, in Greater London to his mother, Susan "Sue" Gould, father, Charles Gould (died from pneumonia in 2004), sister, Victoria "Vicky" Gould and brother, George Gould. Gould presumably attended the Orleans Park Secondary School, (as shown on one of his first cartoons, titled Edd Again) and met Matthew Hargreaves on a sports day Event. Although at first disliking him, Gould became good friends with Hargreaves upon the departure of his former best friend, David Berry, and Hargreaves was transferred to Gould's classroom. Gould declared he had a habit of drawing his friends into comics, so he included Hargreaves in what would become Eddsworld. Although first complaining about always getting killed on his early animations, Hargreaves became a prominent part of Eddsworld, but having substantially smaller parts in early animation inspired by the film Wayne's World based on a popular Saturday Night Live skit.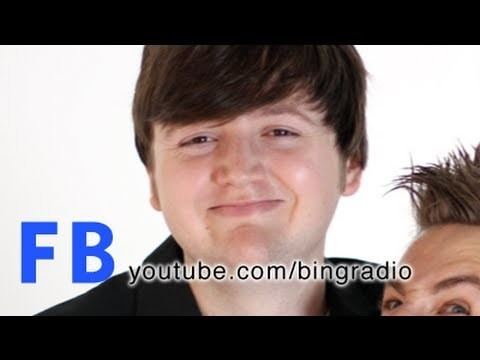 Gould met Thomas Ridgewell online, shortly after he started making stick animations. Ridgewell was a fan who added him on a messaging service when Gould was making the Bendee series. Ridgewell sent Gould fan art of his work. At about the same way he met Ridgewell, Gould met Tord Larsson online as well, becoming good friends. Ridgewell and Larsson were eventually included in the Eddsworld cast along with Hargreaves, appearing in the 2004 animation Eddsworld Christmas Special 2004,
Career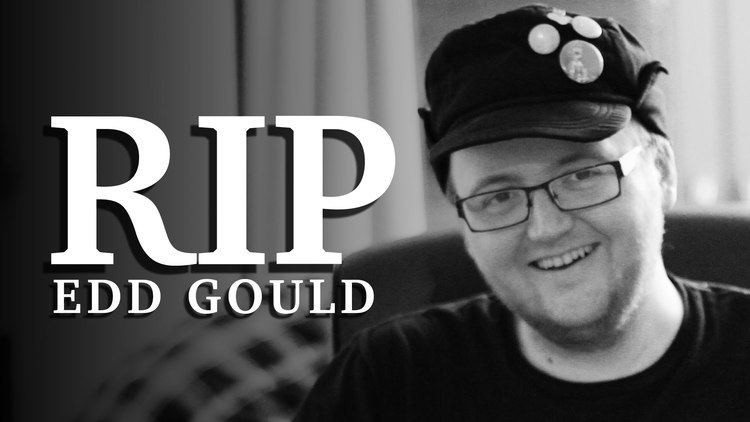 In 2002, Gould began animating using a GIF animation program with the purpose of publishing in "sfdt.com". Upon discovering that the mentioned site was no longer accepting GIFs, Gould began watching flash animations. Astonished by the quality improvement, he abandoned the program and moved to Macromedia Flash in November 2002. After 7 months of learning the basics of Flash animation from his mentor Lavalle Lee (a flash animator and web designer), Gould published his first Newgrounds entry on 6 June 2003. Gould went on to create a nine-episode series called Bendee, featuring stick figures. Moving on to full bodied characters, Gould abandoned the Bendee series and characters to focus on his new Eddsworld characters and series, publishing the first official episode on 28 April 2004. He did a crossover in the episode "Eddsworld Christmas Special 2004" with Bendee's last appearance, The special was uploaded to Newgrounds. Gould never uploaded it to YouTube, although it was later uploaded by Tom using the Eddsworld Legacy channel.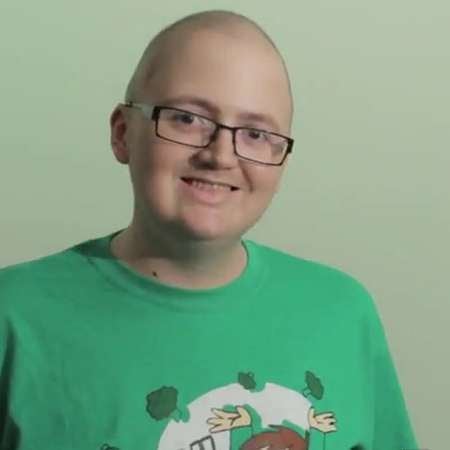 Edd soon began his professional career in animation and studied as an independent animator at the University for the Creative Arts, Maidstone, England. Along with Ridgewell, Gould and six other artists founded Cake Bomb, a creative media group to form various artistic works and animations. He later coined a personal catchphrase "It's pretty swell" that became popular with his fan base. He also voiced the "I Like Trains" Kid in the popular 'asdfmovie' videos on YouTube made by Ridgewell and also animated the second asdfmovie to be released on YouTube. Cake Bomb disbanded in 2011, although his series Eddsworld was already independently in production during this time.
Eddsworld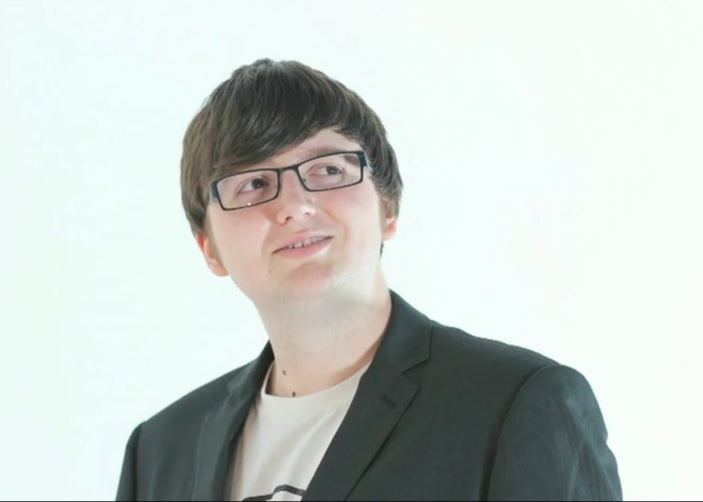 Eddsworld is an independent British comedic flash animation and artistic media production company that was created by Edd Gould in 2004. Eddsworld currently consists of over fifty-four episodes (called eddisodes), over 200 comics, flash games, and various art work distributed on the home website, YouTube, Albino Blacksheep, Newgrounds, DeviantArt, SheezyArt, and the BBC. The episodes are the focal point of the organization, which star Gould, Ridgewell, Hargreaves, and previously Larsson, and run anywhere from 30 seconds to 18 minutes. Until his death, animations were created solely by Gould and co-written by himself, Ridgewell, Hargreaves, and, until 2008, Larsson. After Gould's death, the show became under direction of Ridgewell. As of 17 March 2016, Ridgewell no longer holds any involvement with the show – the Eddsworld channel and show have been left in the care of Hargreaves and Gould's family. On 1 January 2017 the show's website went back online with the return of the Eddsworld comic strip, now being written and illustrated by Matt Hargreaves, who is the current showrunner of Eddsworld as a whole. Eddsworld is created using Macromedia Flash, a computer animation program.
The Eddsworld series has been popular on YouTube, especially. Gould joined it on 16 March 2006. At the time of his death, his YouTube channel had the most subscribers in the comedian category for the United Kingdom and was the 4th most viewed comedian of the United Kingdom. Eddsworld was noticed by the organizers of the 2009 United Nations Climate Change Conference who requested the creation of an episode about climate change, which was used in the opening ceremony of the conference.
Edders
Edd Gould (2003–2012)
Thomas Ridgewell (2004–2017)
Matt Hargreaves (2005–2017)
Tord Larsson (2004–2008)
Characters
Edd (based on the creator of the series) – Edd is the main character of the series, with a green hoodie. He is obsessed with cola and bacon. He is also sometimes shown to be slightly gullible, although not as much as Matt. As of "The End - Part 2", his house has been destroyed, and he lives in an apartment next to Matt and Tom.
Tom (based on Thomas Ridgewell) – Tom is the one with a blue hoodie. He has an attitude problem, and he's an alcoholic, deadpan and very uptight. It is shown that he has a deep hatred for Christmas, and due to his mother being a bowling ball, and his father being a pineapple, he has no eyes (although, in an interview, the series' creators explained that he does indeed have eyes, they're just black). As of "The End - Part 2", he lives in an apartment next to Edd and Matt.
Matt (based on Matt Hargreaves) – Matt is the vain, ginger, gullible one in the group with a purple hoodie, and a green overcoat. He seems to be obsessed with his looks, and it is shown on "Hammer and Fail; Part 1" that he doesn't clean his room. It shows that Tom and Edd dislike him, though only to a certain extent as they remain friends throughout the series. As of "The End - Part 2", he lives in an apartment next to Edd and Tom.
Tord (based on Tord Larsson) – Tord is the trigger-happy one with a red hoodie. He was part of the group until he left the group in 2008, but in reality, he had quit Eddsworld that same year, due to not being happy with the attention that the Eddsworld fans gave him. After he uploaded a video about why he left Eddsworld, the fans kept harassing him, causing him to delete his YouTube channel, and it was announced on Tomska's vlog that Larsson may no longer use his real name on the Internet. Tord returned in 2016 for the episode: The End, but was voiced by Jamie Spicer-Lewis. In this episode, it is revealed that his friendship with Edd, Matt, and Tom was a lie, he was a wanted man, and he had just returned to get his giant robot, destroy Edd's house, and proceed to take over the world, until he was stopped. His current whereabouts are unknown, but works with his friends, Paul and Pat/Patryk.
Other characters
There are also some three other characters who are not based on anybody but lived next to Edd, Matt, and Tom until Tord destroyed Edd's house in "The End - Part 2".
Eduardo – Eduardo is Edd's neighbour and rival who wears a green button shirt instead of a hoodie. He always tries to become better than Edd.
Jon – Jon is Eduardo's victim of being called "an idiot". He doesn't have a hoodie but wears a blue button shirt. Jon is killed indirectly by Tord in the episode "The End - Part 2". He has similar colored hair to Tom, and extremely large pupils, making his eyes look similar to Tom's.
Mark – Mark is the one who Eduardo never understands. He wears just a purple turtleneck sweater instead of a hoodie, and no overcoat. Unlike Matt, he has a cleft chin as opposed to a square one and has blonde hair instead of ginger.
Paul (based on Paul Ter Voorde) - Shown first in the episode "Moving Targets" where he first appears in the enemy basement. But as known for now, he works for Tord in the red army.
Patryk (based on Patryk Dudulewicz) - His partner is Paul, and they help to assist Tord in the red army.
Hellucard - Hellucard is known for his line, "Hey Edd!" which sounds like, "Eh Head!"
Eddsworld Legacy
Eddsworld Legacy was a season of episodes run by Thomas Ridgewell as a tribute to Gould. "Space Face: Part 2" was the beginning of the season (after "Space Face: Part 1" was animated by Gould before his death). Ridgewell stopped running the season when he realized that his dream (which was about himself and Gould making cartoons together for the rest of their lives) became unsuccessful when Gould died, which explains why he no longer takes control of the series, and that he gave it to Gould's family. Near the end of 2016, Matt Hargreaves took control of Eddsworld. As of January 2017, the Eddsworld series is still ongoing, with comics being drawn and another season of Eddsworld episodes in development.
eddsworld.co.uk re-opening
On 1 January 2017 eddsworld.co.uk started up again by only making comics after almost a year of no new toons on their YouTube page.
Illness and death
On the afternoon of 16 April 2011, Gould revealed he was diagnosed with acute lymphoblastic leukaemia, a cancer of the white blood cells. This was the second time he had been diagnosed with this cancer (as he was previously diagnosed in 2006). He posted a video on YouTube entitled "Edd vs Cancer" which featured him, Ridgewell, and Hargreaves discussing the diagnosis. Despite his health, Gould used his illness as a platform for several sketches on his friends' YouTube accounts, including Hargreaves' YouTube account and Ridgewell's alternative YouTube account.
On the morning of 25 March 2012, Gould died from the leukaemia. Ridgewell and Hargreaves announced Gould's death in a short video "R.I.P Edd Gould (1988–2012)" on 27 March 2012. At the closing screen, Ridgewell stated that "Edd may be gone, but his world will keep on spinning". Gould's funeral was held on 10 April 2012 at All Saints Church in Isleworth, and a eulogy was created from various video clips from fans and friends giving condolences to Gould in response to his death, which was shown at the funeral. The last Eddisode he wrote and partially animated before his death was "Space Face Part 1", was released on YouTube on 2 June 2012. Ridgewell was left in charge of the Eddsworld franchise and continued to produce Eddisodes as part of Gould's will. This was done through donations, via which expenses paid for production. Excess money and profits went to charities to provide non-medical support to child cancer patients under Ridgewell's direction.
Gould was cremated at Mortlake Crematorium after his funeral. In July 2012, Hargreaves scattered some of Gould's ashes in Hollywood after he, Ridgewell and others had been to VidCon.
Filmography
Animation Department
2003
Eddsworld (TV Series) (animator - 43 episodes)
- Space Face Part 1 (2012) - (animator)
- Fan Service (2011) - (animator)
- Hammer and Fail Pt 2: Rooftop Rumble (2011) - (animator)
- Eddsworld Intro (2011) - (animator)
- Zanta Claws 3 (2010) - (animator)
- Hammer and Fail Pt 1: Rival Builders (2010) - (animator)
- WTFuture (2010) - (animator)
- Xmas Day (2009) - (animator)
- Movie Makers (2009) - (animator)
- Art Is Serious (2008) - (animator)
- Zanta Claws II (2008) - (animator)
- Matt Sucks (2008) - (animator)
- 25 Ft Under the Seat (2008) - (animator)
- Moving Targets (2008) - (animator)
- Spares (2008) - (animator)
- Tom's Tales of Brilliance (2008) - (animator)
- Just a Bit Crazy (2008) - (animator)
- Halloween Special (2007) - (animator)
- Ruined (2007) - (animator)
- Zombeh Attack 3 (2007) - (animator)
- Casino Night (2007) - (animator)
- This World of Edd (2007) - (animator)
- Hello Hellhole (2007) - (animator)
- Christmas Visitor (2006) - (animator)
- Zombeh Nation (2006) - (animator)
- Eddsworld 20k (2006) - (animator)
- Breakfast (2006) - (animator)
- Edd's Tales of Boredom (2006) - (animator)
- Faster Than a Speeding Bullet (2006) - (animator)
- Tom's Tales of Awesome (2006) - (animator)
- Eddsworld Zombeh Attack 2 (2006) - (animator)
- Tord's Adventure (2006) - (animator)
- Snobody (2005) - (animator)
- Eddsworld: Christmas Special '05 (2005) - (animator)
- Eddsworld Halloween Short (2005) - (animator)
- Edd VS Randomness (2005) - (animator)
- Behind the Scenes (2005) - (animator)
- Eddsworld Zombeh Attack (2005) - (animator)
- Happy Birthday Tord (2005) - (animator)
- Punch'd (2004) - (animator)
- Edd Again (2004) - (animator - as Edd)
- Conscience (2003) - (animator)
- Edd (2003) - (animator)
2010
Marmite Is Terrible (Video short) (animator - as Edd 'Eddsworld' Gould)
2010
Asdfmovie2: Deleted scenes (Video short) (animator - as Edd 'Eddsworld' Gould)
2010
Asdfmovie (TV Series) (animator - 1 episode)
- Asdfmovie2 (2010) - (animator)
Actor
2004
Eddsworld (TV Series)
as
Edd / Edd Gould / Past Edd / ...
- The End - Part 1 (2016) - Past Edd (voice)
- Space Face Part 1 (2012) - Edd (voice)
- Fan Service (2011) - Edd / Self
- Hammer and Fail Pt 2: Rooftop Rumble (2011) - Edd (voice)
- Zanta Claws 3 (2010) - Edd (voice)
- Hammer and Fail Pt 1: Rival Builders (2010) - Edd (voice, as Edd)
- Dental Appointment (2010) - Mr. Edwards
- WTFuture (2010) - Edd / Future Edd / Various (voice)
- Movie Makers (2009) - Edd (voice)
- Art Is Serious (2008) - Edd (voice)
- Zanta Claws II (2008) - Edd / Pilot #2 (voice)
- Matt Sucks (2008) - Edd (voice, as Edd)
- 25 Ft Under the Seat (2008) - Edd Gould / Simon / The King (voice, as Edd)
- Moving Targets (2008) - Edd Gould (voice, as Edd)
- Spares (2008) - Edd / Edd Clones / Larry / - (voice, as Edd)
- Zanta Claws (2007) - Edd (voice, as Edd)
- Halloween Special (2007) - Edd (voice, as Edd)
- Casino Night (2007) - Edd
- Hello Hellhole (2007) - Edd (voice)
- Zombeh Nation (2006) - Edd (voice)
- Eddsworld 20k (2006) - Edd (voice)
- Breakfast (2006) - Edd (voice)
- Edd's Tales of Boredom (2006) - Edd (voice)
- Eddsworld Zombeh Attack 2 (2006) - Edd (voice)
- Snobody (2005) - Edd
- Eddsworld: Christmas Special '05 (2005) - Edd (voice)
- Eddsworld Halloween Short (2005) - Edd (voice)
- Edd VS Randomness (2005) - Edd
- Behind the Scenes (2005) - Edd
- Eddsworld Zombeh Attack (2005) - Edd / Zombehs (voice)
- The Dudette Next Door (2005) - Edd
- Eddsworld: Christmas Special '04 (2004) - Edd / Loud Bob (voice)
- When the Best of the Worst Collide (2004) - Edd / Tom (voice)
- Punch'd (2004) - Edd
- Edd Again (2004) - Edd
2012
Rock Bottom (Video short)
as
Edd
2010
Asdfmovie (TV Series)
as
Various characters
- Asdfmovie4 (2011) - (voice)
- Asdfmovie2 (2010) - Various characters (voice)
2004
Bendee Stick (TV Series)
as
Bendee Stick
- Bendee 8 (2004) - Bendee Stick
- Bendee 7 (2004) - Bendee Stick
Writer
-
Eddsworld (TV Series) (9 episodes, 2005 - 2010) (written by - 26 episodes, 2004 - 2012) (co-written by - 2 episodes, 2010) (writer - 2 episodes, 2006 - 2007) (created by - 1 episode, 2021)
- The Beaster Bunny (2021) - (creator)
- Space Face Part 1 (2012) - (written by)
- Fan Service (2011) - (written by)
- Hammer and Fail Pt 2: Rooftop Rumble (2011) - (written by)
- Eddsworld Intro (2011) - (written by)
- Zanta Claws 3 (2010) - (co-written by)
- Hammer and Fail Pt 1: Rival Builders (2010) - (co-written by)
- Dental Appointment (2010)
- WTFuture (2010) - (written by)
- Xmas Day (2009) - (written by)
- Movie Makers (2009) - (written by)
- Zanta Claws II (2008) - (written by)
- Matt Sucks (2008) - (written by)
- 25 Ft Under the Seat (2008) - (written by)
- Moving Targets (2008) - (written by)
- Spares (2008) - (written by)
- Just a Bit Crazy (2008)
- Zanta Claws (2007) - (writer)
- Halloween Special (2007) - (written by)
- Ruined (2007) - (written by)
- Zombeh Attack 3 (2007) - (written by)
- Casino Night (2007) - (written by)
- This World of Edd (2007) - (written by)
- Hello Hellhole (2007) - (written by)
- Christmas Visitor (2006) - (written by)
- Zombeh Nation (2006) - (written by)
- Breakfast (2006) - (written by)
- Edd's Tales of Boredom (2006) - (written by)
- Eddsworld Zombeh Attack 2 (2006) - (writer)
- Tord's Adventure (2006) - (written by)
- Tord Lost in Translation (2005)
- Snobody (2005)
- Eddsworld: Christmas Special '05 (2005)
- Eddsworld Halloween Short (2005)
- Edd VS Randomness (2005)
- Behind the Scenes (2005) - (written by)
- Eddsworld Zombeh Attack (2005)
- Happy Birthday Tord (2005)
- Punch'd (2004) - (written by)
- Edd Again (2004) - (written by - as Edd)
2002
Bendee Stick (TV Series) (writer)
Director
2003
Eddsworld (TV Series) (19 episodes)
- Dental Appointment (2010)
- Just a Bit Crazy (2008)
- Faster Than a Speeding Bullet (2006)
- Tom's Tales of Awesome (2006)
- Eddsworld Zombeh Attack 2 (2006)
- Tord's Adventure (2006)
- Tord Lost in Translation (2005)
- Snobody (2005)
- Eddsworld: Christmas Special '05 (2005)
- Eddsworld Halloween Short (2005)
- Edd VS Randomness (2005)
- Behind the Scenes (2005)
- Eddsworld Zombeh Attack (2005)
- Happy Birthday Tord (2005)
- Eddsworld: Christmas Special '04 (2004)
- Punch'd (2004)
- Edd Again (2004) - (as Edd)
- Conscience (2003)
- Edd (2003)
2002
Bendee Stick (TV Series) (series director)
Producer
2005
Eddsworld (TV Series) (producer - 4 episodes)
- Dental Appointment (2010) - (producer)
- Eddsworld Zombeh Attack 2 (2006) - (producer)
- Tord's Adventure (2006) - (producer)
- Tord Lost in Translation (2005) - (producer)
Soundtrack
2010
Eddsworld (TV Series) (performer - 2 episodes)
- Eddsworld Intro (2011) - (performer: "Eddsworld Theme")
- Zanta Claws 3 (2010) - (performer: "Christmas Demolition")
Composer
2008
Eddsworld (TV Series) (1 episode)
- Zanta Claws II (2008)
Costume Designer
-
Eddsworld vs the Future (Short) (announced)
Sound Department
2010
Eddsworld (TV Series) (sound effects - 1 episode)
- Hammer and Fail Pt 1: Rival Builders (2010) - (sound effects)
Thanks
-
Eddsworld vs the Future (Short) (in memory of) (announced)
-
Eddsworld (TV Series) (dedicated to - 19 episodes, 2012 - 2022) (dedicatee - 1 episode, 2016)
- Surf & Turf Wars pt. 1 (2022) - (dedicated to)
- Ellsworld: Slippery Slope (2021) - (dedicated to)
- Randumb (2021) - (dedicated to)
- The Beaster Bunny (2021) - (dedicated to)
- The Birds and The Bees (2021) - (dedicated to)
- Casting Call (2020) - (dedicated to)
- The End - Part 2 (2016) - (dedicated to)
- The End - Part 1 (2016) - (dedicated to)
- Saloonatics (2016) - (dedicatee)
- Christmas Eddventure (2015) - (dedicated to)
- Trick or Threat (2015) - (dedicated to)
- Mirror Mirror (2015) - (dedicated to)
- PowerEdd (2014) - (dedicated to)
- Fun Dead (2014) - (dedicated to)
- Hide and Seek (2013) - (dedicated to)
- The Snogre (2013) - (dedicated to)
- Space Face Part 2 (2012) - (dedicated to)
- Date Night (2012) - (dedicated to)
- Space Face Part 1 (2012) - (dedicated to)
- RIP Edd Gould (1988-2012) (2012) - (dedicated to)
2019
Gary Come Home (in memory of)
2014
The Cyanide & Happiness Show (TV Series) (dedicatee - 1988-2012)
2012
Hellbenders (TV Series) (special thanks - 1 episode)
- A Hellbenders Christmas (2012) - (special thanks)
2011
We're Not Superheroes (Short) (special thanks)
2010
Asdfmovie (TV Series) (special thanks - 1 episode)
- Asdfmovie3 (2010) - (special thanks)
Self
2009
Eddsworld (TV Series)
as
Self
- Eddsworld Intro (2011) - Self (voice, uncredited)
- Xmas Day (2009) - Self (voice, uncredited)
Archive Footage
2018
The Muffin Song (Music Video)
as
I Like Trains Kid
2016
The Eddsworld Legacy (Documentary short)
as
Edd
References
Edd Gould Wikipedia
(Text) CC BY-SA