Covid-19
Ed Moses





Artist






University of California, Los Angeles (1958)




Guggenheim Fellowship for Creative Arts, US & Canada




Billy Al Bengston, Craig Kauffman, Larry Bell, John Altoon, Robert Irwin
Ed Moses (born April 9, 1926) is an American artist based in the Los Angeles area and considered one of the most innovative and central figures of postwar West Coast art.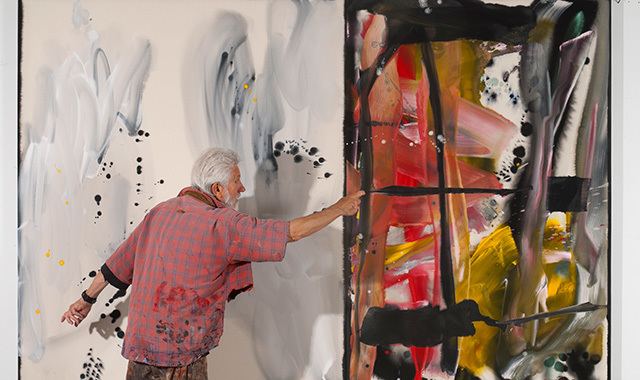 Moses exhibited at the legendary Ferus Gallery in 1957 along with fellow prominent artist figures including Wallace Berman, Billy Al Bengston, Robert Irwin, Craig Kauffman, John Altoon, Larry Bell and Ed Ruscha. Over the next five decades, Moses would soar to prominence, gaining attention not only throughout Los Angeles and the United States, but internationally as well. Moses was the first to do so of his generation since John McLaughlin, Richard Diebenkorn and Sam Francis. While these artists developed a mature style, Moses has managed to resist any stylized approach and remain more experimental, playing to his curiosities by moving past what he already knows.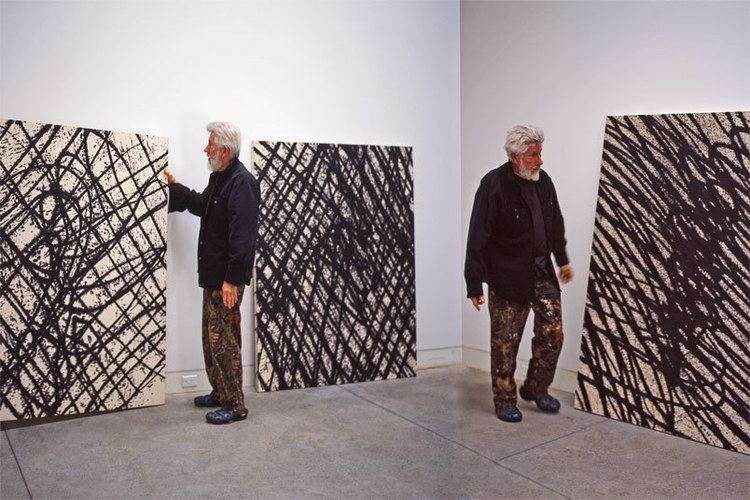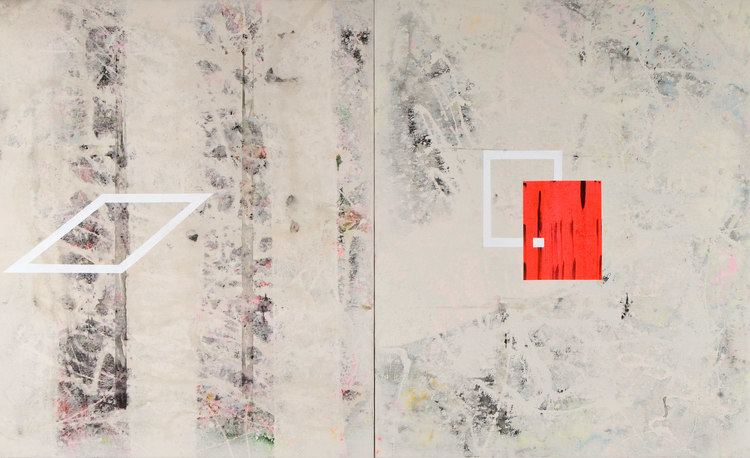 Moses' mother, Olivia Branco, separated from her husband, Moses' father Alphosus Lemuel Moses, shortly before he was born. Branco was Portuguese and living in Lapahoehoe, Hawaii with her husband when she became pregnant. She sailed to Long Beach, California; Moses was born on the ship on April 9, 1926, the youngest of 3 children; his brother George died before he was born. Periodically, mostly during summers, Moses would visit his father in Hawaii.
Between the ages of 8 and 9, Moses was home schooled to prevent contracting tuberculosis. When he was 10, his older brother Johnny (age 14) died as a result of a defective heart valve. Moses went back to school until age 17 when he dropped out to enlist in the Navy.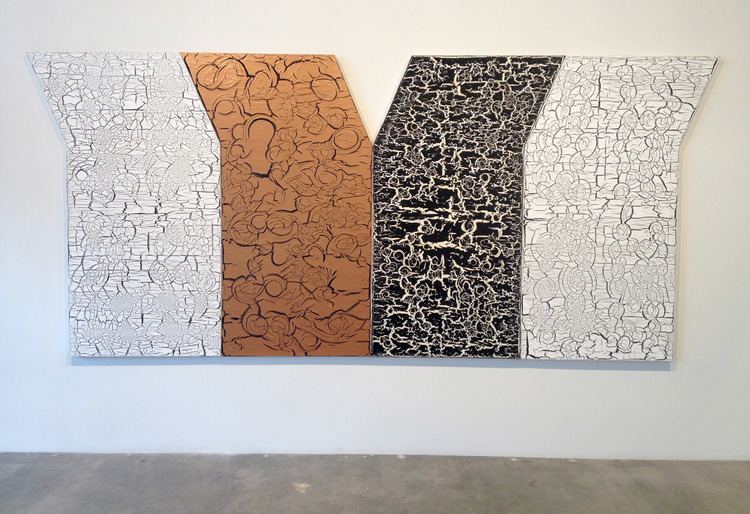 He was accepted into the Navy Medical Corps and served as a scrub assistant, assisting in operations at the San Diego Naval Hospital. Upon leaving the Navy in 1947 (age 22) Moses enrolled in a pre-med program at Long Beach City College. While very intelligent, Moses had poor memorization skills and as a result was not accepted into medical school in the United States.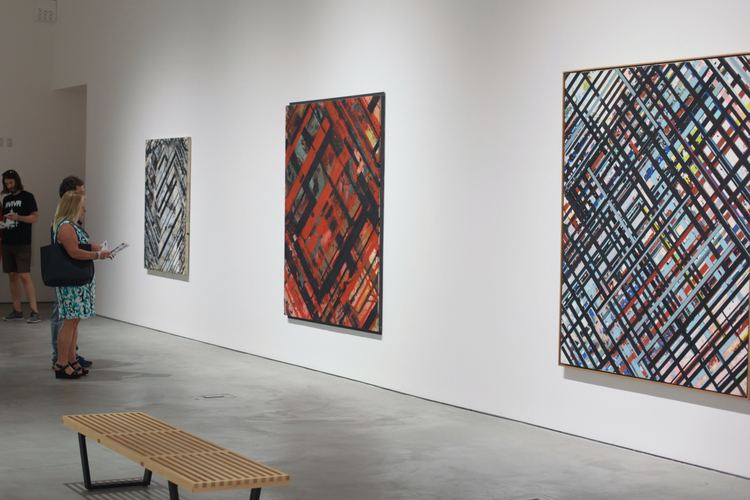 Deciding not to become a doctor, Moses enrolled in his first art classes with eccentric Pedro Miller, a graduate from the Art Institute of Chicago. Sitting in the back and terrified of criticism from Miller, Moses would finger-paint his first still life in class while making jokes with his friends. Miller walked over to check on Moses' work and immediately declared him "a real artist".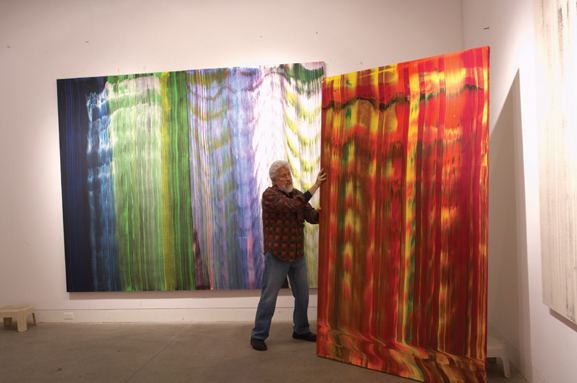 In 1949, Moses left Long Beach City College and transferred to UCLA. Moses felt that UCLA's art department was not suited for him. He stuck it out for a year and transferred to the University of Oregon, which he quickly found too conservative. Once again, he decided to leave school. He worked odd jobs including a six-month messenger position for Twentieth Century Fox and a brief stint as a crewmember on a sardine clipper ship.
In 1953, Moses re-enrolled at UCLA. He quickly becomes friends with Craig Kauffman. It was through Kauffman that Moses met the future owner of the Ferus Gallery, Walter Hopps. To finish up his master's degree, Moses held his graduate show at the Ferus Gallery rather than on his college campus. This infuriated the faculty at UCLA. Moses would be the second artist to have a solo show at the Ferus Gallery.
Moses moved to New York in 1957 for just over a year. He rented a loft on Broad St., making him neighbors with Agnes Martin and Ellsworth Kelly. Moses began to hang around the Cedar Tavern where he met Willem de Kooning, Franz Kline, Mark Rothko and Milton Resnick. He showed at Area, the 10th Street Gallery, before returning to California where he met his future wife, Avilda Peters, at a party given by Maurice Tuchman, a curator at the Los Angeles County Museum of Art.
In 1959, Moses married Avilda Peters and together they moved to Virginia, where they had their first son, Cedd Moses, in 1960. In 1959, Moses showed at Barone Gallery (LA/NY), which was favorably reviewed by critic Dore Ashton. Shortly after, they moved to San Francisco and by 1961, they moved again to Los Angeles. Still involved with the Ferus Gallery, Moses met Larry Bell, Billy Al Bengston and American art critic John Coplans. In 1962, while Modes and his wife were living in Beverly Glen, Moses' second son Andy Moses was born.
Moses joined the art faculty in 1968 at the new University of California campus at Irvine, where he taught many future professional artists including Charles Christopher Hill, Jerry Byrd, Richard Newton and Alexis Smith.
Moses had now created two separate bodies of work. His first body of work, from 1951 to 1953, began with depictions of architectural constructions. Shortly after, Moses began work on his Rose Drawings. In these works his primary focus was surface and process. He develops his ideas on non-objective art and process. Moses would continually return to process throughout his career.
In 1971, Moses began experimenting more with process and material, introducing resin into his work. In his resin/latex paintings, Moses tries to break away from the containment of the canvas. There are more layers and chaos in his works. The public adored these works and it became Moses' first venture in selling. He had a show with Riko Mizuno where his resin paintings quickly sold out. Despite this success, however, Moses stopped using resin because of its toxicity. Regardless, his element of surprise remains important. The idea of process remains his focus as opposed to the finished product.
In the early 1970s, shortly after his show with Riko Mizuno, Moses had his first large commission at the Walker Museum in Minneapolis, for an 8 × 12resin painting. Later, a show is offered to him at Sonnabend Gallery in New York. At the last minute, after much debate ending with his refusal to sign a contract, Sonnabend Gallery would not show his work; later he showed the paintings with Ronald Feldman's gallery where the show sold out.
During this time Moses began introducing the diagonal grid into his work. Never a believer in change, the mutations in his paintings come from the work preceding. The discoveries and the journey are what remain most important to Moses.
In 1973, Moses had his first show with Nick Wilder and in 1974, he had with Andre Emmerich Gallery in New York. It is after this show that famed art critic Clement Greenberg dubs Moses "a player". During this time, Moses also became close with artist James Hayward. He began working on his monochrome paintings and in 1977 sold out a show at Margo Leavin Gallery in Los Angeles. Moses produces more monochrome paintings for Margo Leavin. Leavin refused to let Moses show his works with anyone else and shortly after Moses pulled out of the deal. As a result, these paintings were later shown at James Corcoran's gallery.
In 1980, Moses received a Guggenheim Fellowship. Moses began working with Peter Goulds at L.A. Louver. He remained with Goulds for the next 15 years. He began attaching panels of different size to create larger works. Around 1987, diagonal grids were reintroduced. This time, however, diagonals are loose squiggles or "worms".
During the 1990s, his paintings became even more loose but remained grid-based and non-objective. In the early 1990s, Moses began to experiment with materials that would resist each other. By the late 1990s, he began changing materials again. He started using new tools to drag and layer is paint. From this point on, the grid was relevant only in that it underlay the composition oriented to the rectangle. In 1996, Moses' paintings were documented in a major retrospective exhibition at MOCA (Museum of Contemporary Art), Los Angeles.
Moses' most recent paintings are a large multi-panel "Waterfall Series" containing specs of glitter and brilliant, fluorescent colors and the smokey atmospheric paintings of his "Sumo Series". These contain elements spray painted through netting and stencils, layered on top of one another.
Albright-Knox Gallery, Buffalo, NY
Akron Art Museum, Akron, OH
Art Institute of Chicago, Chicago, IL
Berkeley Art Museum, University of California, Berkeley, CA
Butler Art Institute of American Art, Youngstown, OH
Cincinnati Museum of Art, Cincinnati, OH
Corcoran Gallery of Art, Washington, DC
Dartmouth College Gallery, Hanover, NH
Denver Art Museum, Denver, CO
CU Art Museum, University of Colorado Boulder, CO
Hammer Museum, Los Angeles, CA
Hirshhorn Museum and Sculpture Garden, Washington, DC
Irvine Collection, Irvine, CA
Janss Foundation, Thousand Oaks, CA
Lannan Foundation, Santa Fe, NM
Long Beach Museum of Art, Long Beach, CA
Los Angeles County Museum of Art, Los Angeles, CA
Lowe Art Museum, University of Miami, Miami, FL
Menil Foundation, Rice University Art Gallery Houston, TX
Minneapolis Institute of Art
Musee national d'art moderne – Centre Georges Pompidou, Paris, France
Museum of Contemporary Art, Los Angeles, CA
Museum of Contemporary Art San Diego, La Jolla, CA
Museum of Modern Art, New York, NY
National Museum of American Art, Smithsonian Institution, Washington, DC
Neuberger Museum of Art, Purchase, NY
New Mexico Museum of Art, Santa Fe, NM
Norton Simon Museum, Pasadena, CA
Oakland Museum of California, Oakland, CA
Orange County Museum of Art, Newport Beach, CA
Palm Springs Desert Museum, Palm Springs, CA
Philadelphia Museum of Art, Philadelphia, PA
Prudential Insurance Company, Newark, NJ
San Francisco Museum of Modern Art, San Francisco, CA
Seattle Museum of Art, Seattle, WA
Spencer Museum of Art, University of Kansas, Lawrence, KS
The Broad Art Foundation, Santa Monica, CA
Walker Art Center, Minneapolis, MN
Frederick R. Weisman Art Foundation, Los Angeles, CA
Whitney Museum of American Art, New York, NY
Yale University Art Gallery, New Haven, CT
1996
Honorary Ph.D., Otis Art Institute, Los Angeles, CA
1993
Long Beach City College Hall of Fame Inductee
1980
Guggenheim Fellowship
1976
National Endowment for the Arts Fellowship Grant
1968
Tamarind Lithography Workshop Fellowship, Los Angeles, CA
Ed Moses (artist) Wikipedia