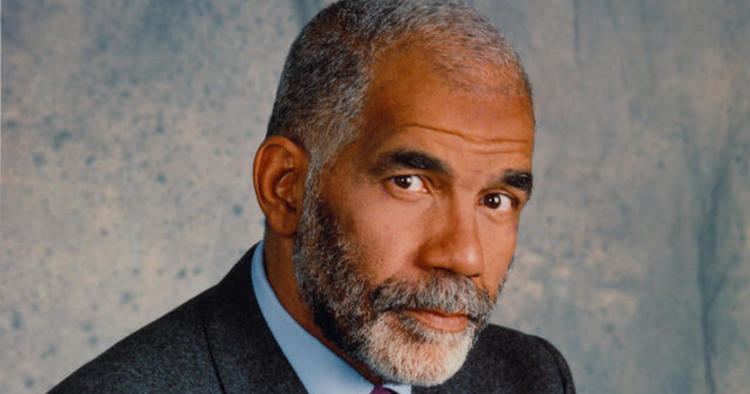 Bradley was born in Philadelphia, Pennsylvania. His parents divorced when he was two years old, after which he was raised by his mother, Gladys, who worked two jobs to make ends meet. Bradley, who was referred to with the childhood name of "Butch Bradley," was able to see his father in Detroit, in the summertime, who had a vending machine business and owned a restaurant. When he was nine, his mother enrolled him in the Holy Providence School, an all-black Catholic boarding school run by the Sisters of the Blessed Sacrament at Cornwells Heights, Pennsylvania. He attended Mount Saint Charles Academy, in Woonsocket, Rhode Island. He graduated in 1959 from Saint Thomas More Catholic Boys High School in West Philadelphia and then another historically black school, Cheyney State College (now Cheyney University of Pennsylvania) in Cheyney, Pennsylvania, graduating in 1964 with a degree in education. His first job was teaching sixth grade at the William B. Mann Elementary School in Philadelphia's Wynnefield community. While he was teaching, he moonlighted at the old WDAS studios on Edgley Drive in Philadelphia's Fairmount Park, working for free and, later, for minimum wage. He programmed music, read news, and covered basketball games and other sports.
Bradley's introduction to news reporting came at WDAS-FM during the riots in Philadelphia in the 1960s. In 1967 he landed a full-time job at the CBS-owned New York radio station WCBS. In 1971, he moved to Paris, France. Initially living off his savings, he eventually ran out of money and began working as a stringer for CBS News, covering the Paris Peace Talks. In 1972 he volunteered to be transferred to Saigon to cover the Vietnam War, as well as spending time in Phnom Penh covering the war in Cambodia. It was there that he was injured by a mortar round, receiving shrapnel wounds to his back and arm.
In 1974 he moved to Washington, D.C., and was promoted to covering the Carter campaign in 1976. He then became CBS News White House correspondent (the first black White House television correspondent) until 1978, when he was invited to move to CBS Reports, where he served as principal correspondent until 1981. He also anchored the CBS Sunday Night News from 1976 until 1981. In that year, Walter Cronkite departed as anchor of the CBS Evening News and was replaced by the 60 Minutes correspondent Dan Rather, leaving an opening on the program that was filled by Bradley.
Over the course of Bradley's 26 years on 60 Minutes, he did over 500 stories, covering nearly every possible type of news, from "heavy" segments on war, politics, poverty, and corruption, to lighter biographical pieces, or stories on sports, music, and cuisine. Among others, he interviewed Howard Stern, Laurence Olivier, Subcomandante Marcos, Timothy McVeigh, Neil Armstrong, Michael Jackson, Mick Jagger, Bill Bradley, the 92-year-old George Burns, and Michael Jordan, as well as conducting the first television interview of Bob Dylan in 20 years. Some of his quirkier moments included playing blackjack with the blind Ray Charles, interviewing a Soviet general in a Russian sauna, and having a practical joke played on him by Muhammad Ali. Bradley's favorite segment on 60 Minutes was when, as a 40-year-old correspondent, he interviewed 64-year-old singer Lena Horne. He said, "If I arrived at the pearly gates and Saint Peter said, 'What have you done to deserve entry?' I'd just say, 'Did you see my Lena Horne story?'"
On the show, Bradley was known for his sense of style. He was the first male correspondent to regularly wear an earring on the air. He had his left ear pierced in 1986 and says he was inspired to do it after receiving encouragement from Liza Minnelli following an interview with the actress. He is also thus far the only male 60 Minutes anchor to do so, though male correspondents from other network programs, including Jim Vance, Jay Schadler, and Harold Dow, later wore earrings on camera.
Bradley never had children, but was married to Haitian-born artist Patricia Blanchet, whom he had met at a museum where she was working as a docent. Despite the age difference (she was 24 years younger than he), Bradley pursued her, and they dated for 10 years before marrying in a private ceremony in Woody Creek, Colorado, where they had a home. Bradley also maintained two homes in New York: one in East Hampton, and the other in New York City.
In the early 1970s, Bradley had a brief romantic relationship with Jessica Savitch, who at that time was an administrative assistant for CBS News and later became an NBC News anchor. After the relationship ended, Bradley and Savitch continued to have a non-romantic social and professional relationship until her death in 1983.
Bradley was known for loving all kinds of music, but he was especially a jazz music enthusiast. He hosted the Peabody Award–winning Jazz at Lincoln Center on National Public Radio for over a decade until just before his death. A big fan of the Neville Brothers, Bradley performed on stage with the bunch, and was known as "the fifth Neville brother". Bradley was also friends with Jimmy Buffett, and would often perform onstage with him, under the name "Teddy". Bradley had limited musical ability and did not have an extensive repertoire, but would usually draw smiles by singing the 1951 classic by Billy Ward and the Dominoes, "Sixty Minute Man".
Bradley died on November 9, 2006, at Mount Sinai Hospital, in Manhattan of complications from lymphocytic leukemia. He was 65 years old.
Bradley was honored in April 2007 with a traditional jazz funeral procession at the New Orleans Jazzfest, of which he was a large supporter. The parade, which took place on the first day of the six-day festival, circled the fairgrounds and included two brass bands.
Columnist Clarence Page wrote:
Bradley had been a season ticket holder to the New York Knicks for over 20 years. On November 13, 2006, they honored him with a moment of silence. On the 60 Minutes program after Bradley's death, his longtime friend Wynton Marsalis closed the show with a solo trumpet performance, playing some of the music Bradley loved best.
In 1994, Bradley created the Ed Bradley Scholarship, which has since been offered annually by the Radio Television Digital News Association's Foundation (RTDNF) to outstanding aspiring journalists in recognition of Bradley's legacy and contributions to journalism.
Emmy Award 19 times
Peabody Award for his African AIDS report, "Death By Denial"
Robert F. Kennedy Journalism Award
1979: George Polk Award for Foreign Television
2000: Paul White Award from the Radio and Television Digital News Association
2005: Lifetime Achievement Award from the National Association of Black Journalists for being one of the first African Americans to break into network television news
2007: Bradley posthumously won the 66th annual George Foster Peabody award for his examination of the Duke University rape case
2007: Bradley posthumously inducted into the Broadcast Pioneers of Philadelphia [1] Hall of Fame