Nba at 50 earl monroe biography
Vernon Earl Monroe (born November 21, 1944) is an American retired professional basketball player. He played for two teams, the Baltimore Bullets and the New York Knicks, during his career in the National Basketball Association (NBA). Both teams have retired Monroe's number. Due to his on-court success and flashy style-of-play, Monroe was given the nickname Earl "The Pearl".
Contents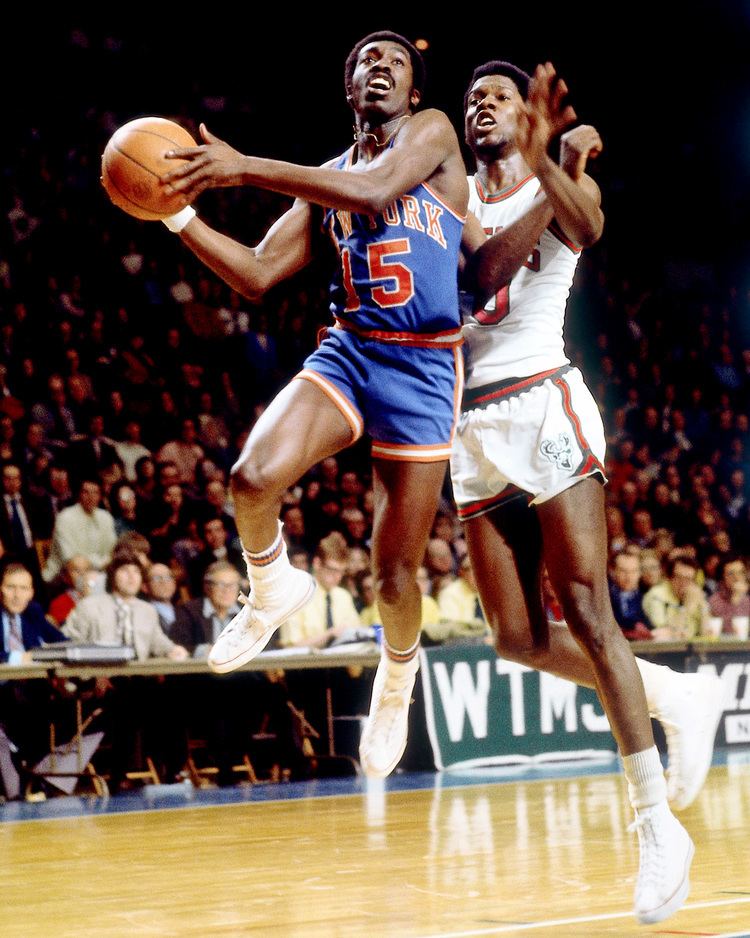 Earl monroe 1969 nba asg full highlights
Early years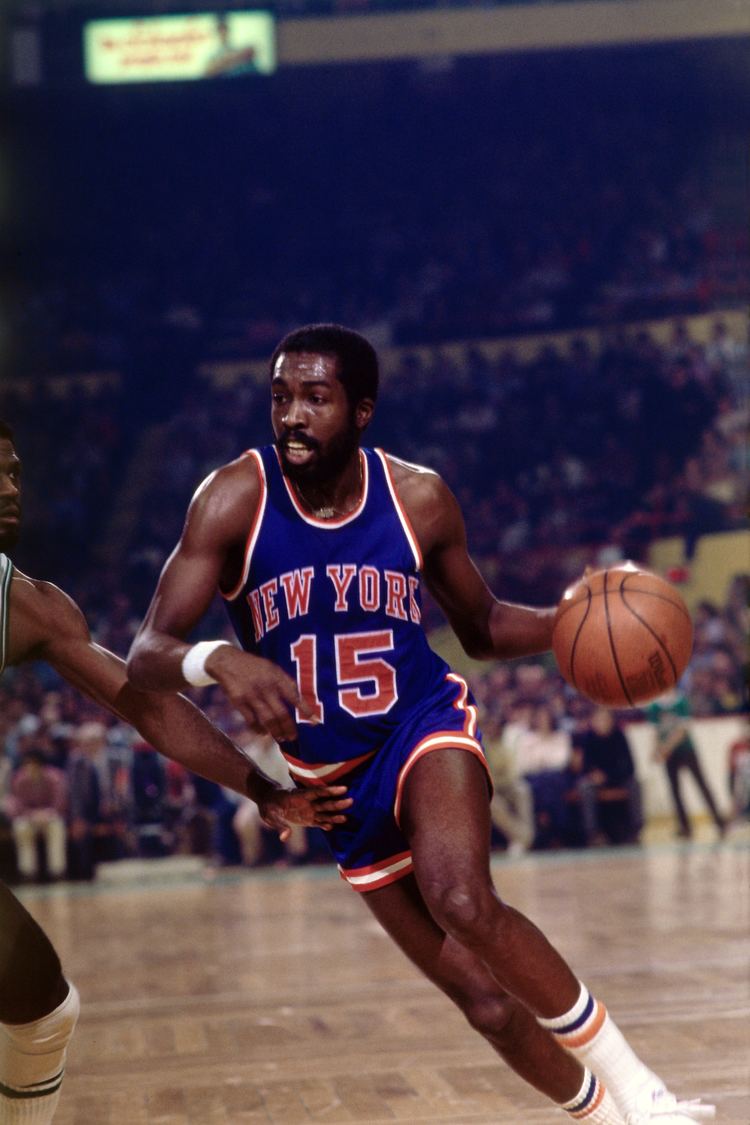 Born in Philadelphia, Monroe was a playground legend from an early age. His high school teammates at John Bartram High School called him "Thomas Edison" because of the many moves he invented.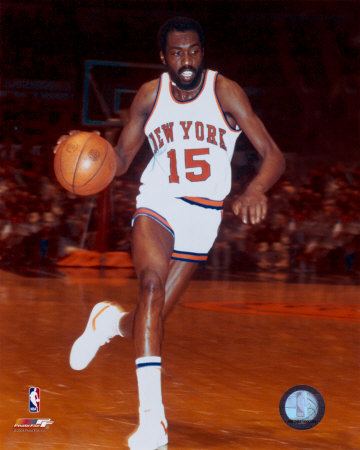 Monroe rose to prominence at a national level while playing basketball at then Division II Winston-Salem State University, located in Winston-Salem, North Carolina. Under Hall of Fame coach Clarence "Big House" Gaines, Monroe averaged 7.1 Points his freshman year, 23.2 points as a sophomore, 29.8 points as a junior and an amazing 41.5 points his senior year. In 1967, he earned NCAA College Division Player of the Year honors and led the Rams to the NCAA College Division Championship.
Baltimore Bullets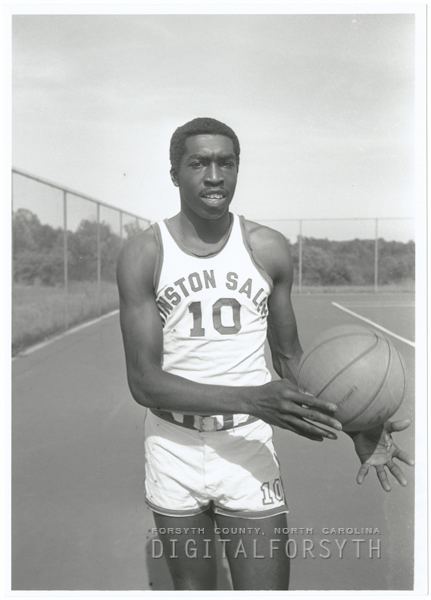 In 1967, the two-time All-American was drafted by the Baltimore Bullets (now the Washington Wizards) in the first round of the NBA draft (second overall pick). He won the NBA Rookie of the Year Award in a season in which he averaged 24.3 points per game. He scored 56 points in a game against the Los Angeles Lakers, the third-highest rookie total in NBA history. It was also a franchise record, later broken by Gilbert Arenas on December 17, 2006.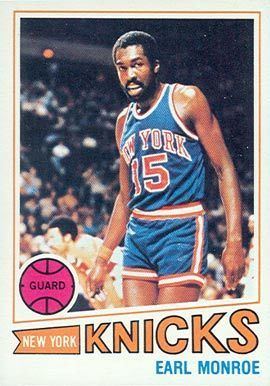 He and teammate Wes Unseld quickly became a formidable combination in Baltimore, and Monroe became a cult hero for his ability to run the fast break and for his circus-like shots. He said, "The thing is, I don't know what I'm going to do with the ball, and if I don't know, I'm quite sure the guy guarding me doesn't know either." On February 6, 1970, he set an NBA record with 13 points in one overtime in a double-overtime victory over the Detroit Pistons (another mark since surpassed by Arenas).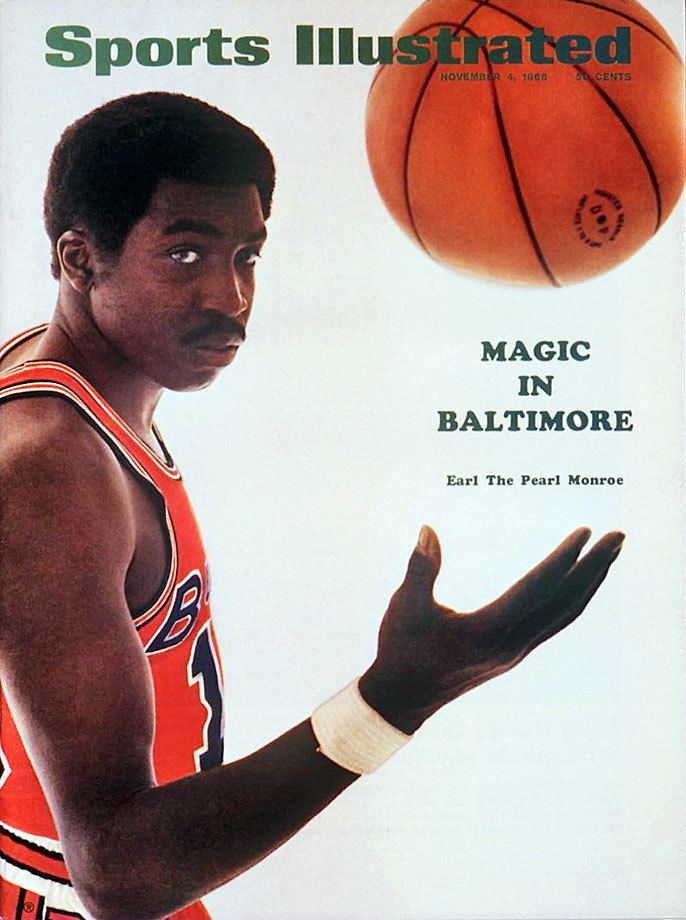 After the 1970–1971 season, Monroe's agent Larry Fleischer told the Bullets of Monroe's wishes to be traded to the Lakers, Bulls, or Sixers. After four games into the 1971–1972 season, he traveled to Indianapolis to discuss a transfer to the American Basketball Association's Indiana Pacers. He was then traded to the New York Knicks later in the season.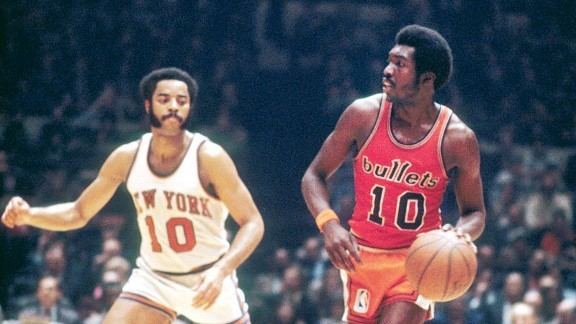 On December 1, 2007 the Washington Wizards retired Monroe's number 10 jersey.
New York Knicks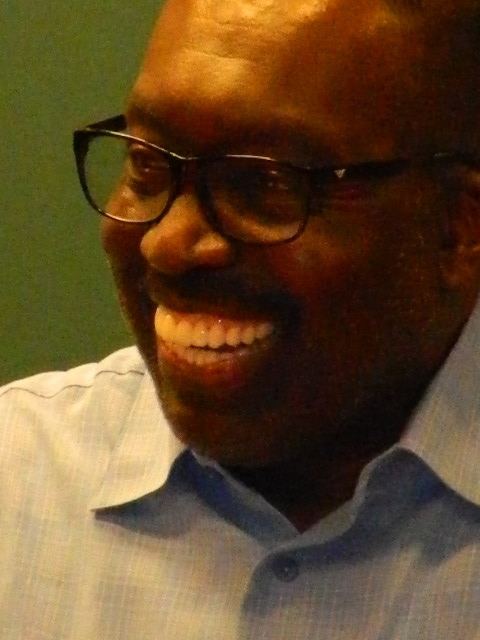 In 1971, Monroe was traded to the New York Knicks and formed what was known as the "Rolls Royce Backcourt" with the equally flamboyant Walt Frazier. While there were initial questions as to whether Monroe and Frazier could coexist as teammates, the duo eventually meshed to become one of the most effective guard combinations of all time, leading the Knicks to the 1973 NBA Championship. That pairing is one of few backcourts ever to feature two Hall of Famers and NBA 50th Anniversary Team members.
A four-time NBA All-Star, Monroe retired after the 1980 season due to serious knee injuries, which had plagued him throughout his career. He had played 926 NBA career games, scored 17,454 total points (18.8 ppg) and dished out 3,594 Assists. Monroe had his number 15 jersey retired by the Knicks on March 1, 1986.
Even Monroe admits that his flowing, fluid, silky-smooth on-court style of play was unique. He has said: "You know, I watch the games and even now I never see anyone who reminds me of me, the way I played."
Legacy
Monroe scored over 1,000 points in nine of his thirteen professional seasons (1968–71, 1973, 1975–78) including a career high 2,065 (25.8 points per game) in the 1968–69 season.
In 1990, he was enshrined in the Naismith Memorial Basketball Hall of Fame.
Monroe was named one of the 50 players on the NBA 50th Anniversary All-Time Team in 1996.
Monroe was chosen commissioner of the United States Basketball League in 1985.
In 2005, an American Basketball Association team, the Baltimore Pearls, was named in honor of Earl Monroe.
Off the court
In 2012 Earl Monroe launched a new candy company: NBA Candy Store: [1]
In recent years, he has been serving as a commentator for Madison Square Garden and as commissioner of the New Jersey Urban Development Corporation.
Monroe has also been active in various community affairs and programs, including the President's Council on Physical Fitness and Health, the Crown Heights Youth Collective, the Literary Assistance Fund and the Harlem Junior Tennis Program. He has received many honors for these "off-the-court" community activities, including the Harlem Professionals Inspirational Award, Most Outstanding Model for American Youth, the YMCA Citizenship Award and Big Apple Sportsman of the Year Award.
He also served as a spokesman for the American Heart Association, along with his former Knicks teammate Walt "Clyde" Frazier.
In October 2005, Monroe opened a restaurant in New York City, named "Earl Monroe's Restaurant & Pearl Club". However, Monroe has since revoked the licensing rights to his name and the restaurant is now called The River Room.
Monroe, his brother and his sister all have been diagnosed with type 2 diabetes.
Monroe is a spokesman for Merck's Journey for Control website, where he serves as a promoter of diabetes-friendly eating and "Diabetes Restaurant Month!"
Earl Monroe now owns and operates his own record label, Reverse Spin Records in New York, doing pop, dance, hip-hop and R&B music, currently with pop/dance artist Ciara Corr.
In the Spike Lee film He Got Game, Jake Shuttlesworth (Denzel Washington) explains to his son, Jesus Shuttlesworth (Ray Allen), that his name was inspired by Monroe's nickname: "Jesus".
Monroe has one son, Rodney, and a daughter, Maya.
Monroe is also a member of Groove Phi Groove
Endorsements
From 1980 to 1981, Monroe had an endorsement deal with Jordache for a signature line of basketball sneakers that bore his nickname "Pearl" near the heel.
References
Earl Monroe Wikipedia
(Text) CC BY-SA