Earl John Hindman (October 3, 1942 – December 29, 2003) was an American film and television actor, best known for his role as the kindly unseen neighbor Wilson W. Wilson Jr. on the television sitcom Home Improvement (1991–99).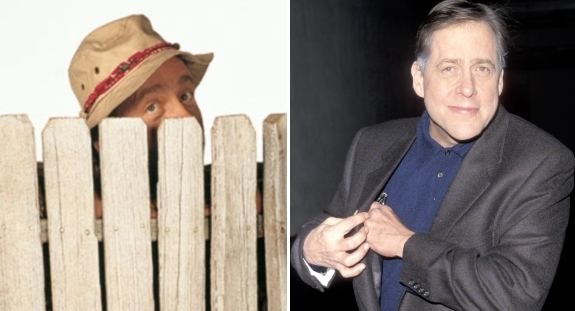 Long before this role, however, he played villains in two 1974 thrillers, The Taking of Pelham One Two Three and The Parallax View. He also appeared in the films Who Killed Mary What's 'Er Name? (1971), Greased Lightning (1977), The Brink's Job (1978) and Taps (1981), and played the part of J.T. in the Lawrence Kasdan film Silverado (1985).
Hindman's most famous and enduring pre-Home Improvement role was as Bob Reid in Ryan's Hope. He played the role in 459 episodes during the years 1975–89. Ex-police officer Bob Reid was everybody's best friend who never got the girl and was the long-suffering brother of the soap's serial bride Delia Reid Ryan Ryan Coleridge. Hindman's wife (Molly McGreevey) was also on the soap 1977–81 as Polly Longworth, best friend to media tycoon Rae Woodard.
His voice was heard on the Disneyland Railroad from 2002 until 2016, and on the Walt Disney World Railroad from 2002 until 2011.
Hindman was born in Bisbee, Arizona, the son of Eula and Burl Latney Hindman, who worked in the oil pipeline business. He studied acting at the University of Arizona.
On May 21, 1976, Hindman married Molly McGreevey, with whom he later acted on Ryan's Hope. McGreevey later became an Episcopal priest.
A longtime smoker, Hindman was diagnosed with lung cancer in 2003. He died of the disease on December 29 of that year, aged 61, in Stamford, Connecticut, where he was buried in Roxbury Cemetery. In addition to his wife, he was survived by a brother, Ray; a sister, Anna Dean Shields; and his mother, Eula Hindman (1916-2011).
Teenage Mother (1967)
The Kiss of Her Flesh (1968) - Don
The Ultimate Degenerate (1969) - Bruno
Who Killed Mary What's 'Er Name? (1971) - Whitey
The Parallax View (1974) - Deputy Red
Shoot It Black, Shoot It Blue (1974) - Garrity
The Taking of Pelham One Two Three (1974) - George Steever aka Brown
Greased Lightning (1977) - Beau Welles
The Brink's Job (1978) - FBI agent
Taps (1981) - Lieutenant Hanson
Silverado (1985) - J.T.
Three Men and a Baby (1987) - Satch
Talk Radio (1988) - Chet / Black John / Jerry (voice)
The Ballad of the Sad Café (1991) - Henry Macy
Fires Within (1991) - Sergeant
Final (2001) - Official