The film had its world premiere at Sundance in the World Cinema Dramatic section of the festival. The soundtrack to Eagle vs Shark features New Zealand artists The Phoenix Foundation, Age Pryor, The Reduction Agents, and Tessa Rain, along with M. Ward, Devendra Banhart and British group The Stone Roses. Along with a number of songs The Phoenix Foundation wrote the original score for the film. The soundtrack is available through Hollywood Records and Apple's iTunes.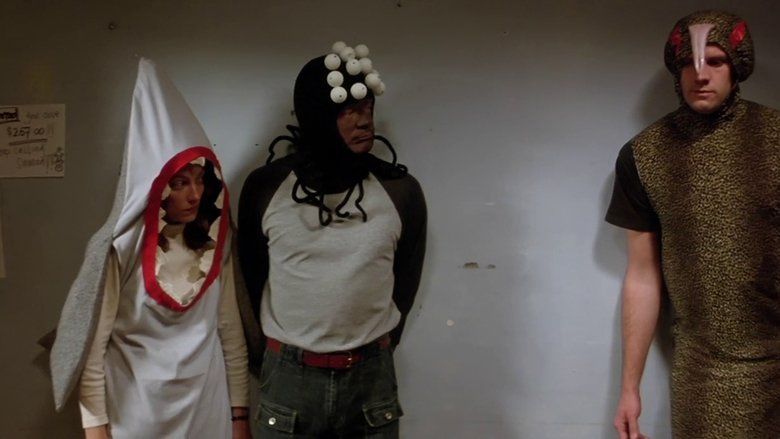 Lily (Loren Horsley), a shy, wistful girl, is a songwriter when no one is listening. She works as a cashier at a fast food restaurant and has a crush from afar on Jarrod (Jemaine Clement), a geek who works in a video game store. Jarrod is more interested in Lily's workmate, Jenny (Chelsie Preston Crayford). With Jenny not at work one day, Jarrod gives Lily an invitation to his "dress as your favourite animal" party to pass along to her, but Jenny crumples it up and throws it away upon receiving it. Lily retrieves it from the rubbish.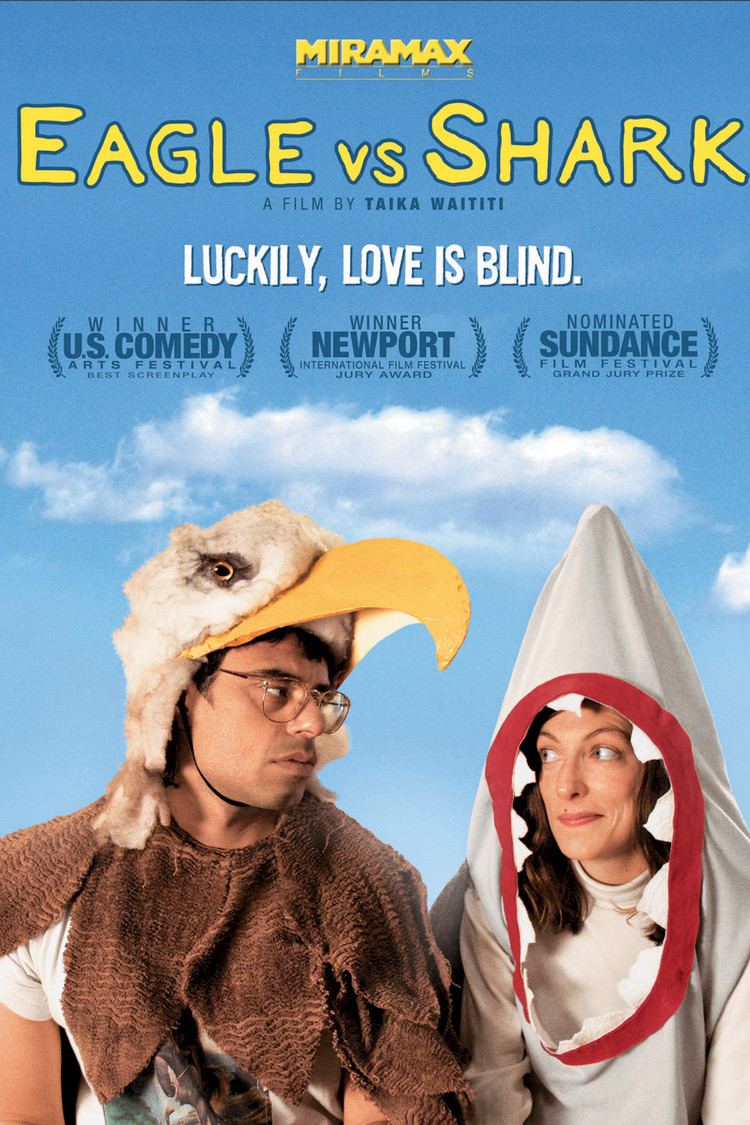 The party is sparsely attended with what are apparently teenage and adult customers of Jarrod's store, all dressed extravagantly as their favourite animal. Jarrod is impressed with Lily's shark costume as well as her savant-like video game skills, making it to the finals of a Fight Man video game competition, though she loses to defending champion, Jarrod because she spends their contest staring at him. They go to Jarrod's room and he questions Lily and learns her parents are dead, having had heart attacks. He says both his brother, Gordon, and his mother are dead. He says his mother died by getting kicked in the head by a cow. They kiss and have brief sex.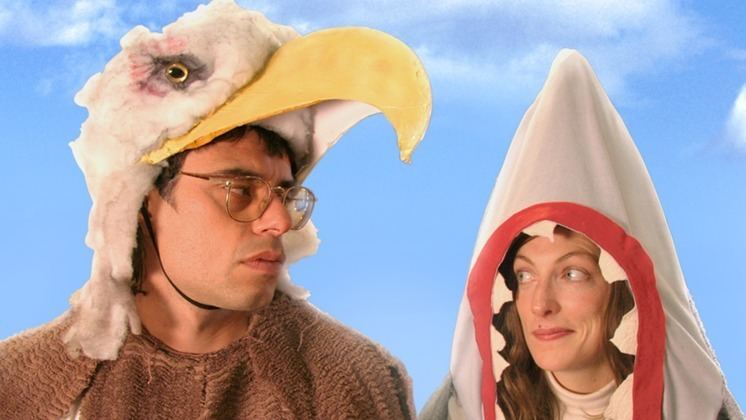 Lily now considers Jarrod her boyfriend and hangs out around his shop. They set a date one night to see a film at the local cinema. Jarrod fails to turn up. He comes by Lily's house later that night to apologize, saying he was depressed and needed to be alone. He later says that he has to kill a man in his hometown who used to bully him in high school, but laments he has no car to get there. Lily asks her brother Damon, and he agrees to drive Jarrod and Lily to Jarrod's home.
On the way to Jarrod's home town, Damon offers Lily and Jarrod apples to eat. Jarrod takes a bite only to discover his apple is rotten. He throws it out the window into a river they are driving past. This apple then becomes the representation of Jarrod in several claymation scenes of the film. Upon arriving, Damon and Lily discover that the family is just as bizarre as Jarrod himself. Jarrod's sister (Nancy) and brother-in-law (Doug) seem to sell all kinds of "sell from home products", like questionable make-up kits, knives and their own athletic jumpsuit clothing line "Awesome apparel". Jarrod's dad, Jonah, is a withdrawn man in a wheelchair.
Jarrod spends his time alternating between trying to win his dad's affection and training for his impending fight with his high school bully Eric Elisi. It becomes clear his father loved his other son Gordon much more than Jarrod. Gordon was very successful, winning many ribbons, especially in running. When Lily asks how Gordon died, Jarrod says that he died saving a kid from a fire at the school. Lily meets with Mason—Jarrod's best friend and computer geek—to find out that Eric will return from Samoa the next day. The three then creep up to Eric's house to drop off Jarrod's invitation to the fight between the two of them.
Gordon's fiancee, Tracy, comes over. She seems to be a person of similar success to Gordon and Jarrod's father even loves her more than Jarrod. Jarrod tries to impress his father with the news he's dating Lily, but father isn't impressed. The two go to the beach and Lily finds a rock shaped like a heart that she shows Jarrod. He tells her that he must break up with her, as he's too busy with the revenge mission and "too complex" for a relationship. Lily is visibly upset but tries to hide it. Jarrod takes flowers over to Tracy's house and spends the day with her on the beach trying to impress her with his "fighting skills". She isn't impressed.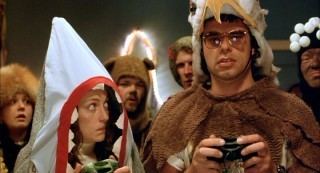 Meanwhile, it's been revealed that Jarrod has a little girl from a random sexual encounter at a party, who is nine whom he sees only occasionally. Lily and the girl walk with Jonah around town coming to a hill. He refuses to go any farther, holding the wheels of his wheelchair and finally getting up out of his wheelchair and walking himself and his wheelchair home, exposing that he doesn't need it. Lily and the girl continue up the hill where the girl says that "That's where my Uncle Gordon died", revealing that Gordon did not die saving a child from a fire as Jarrod had said, but by committing suicide.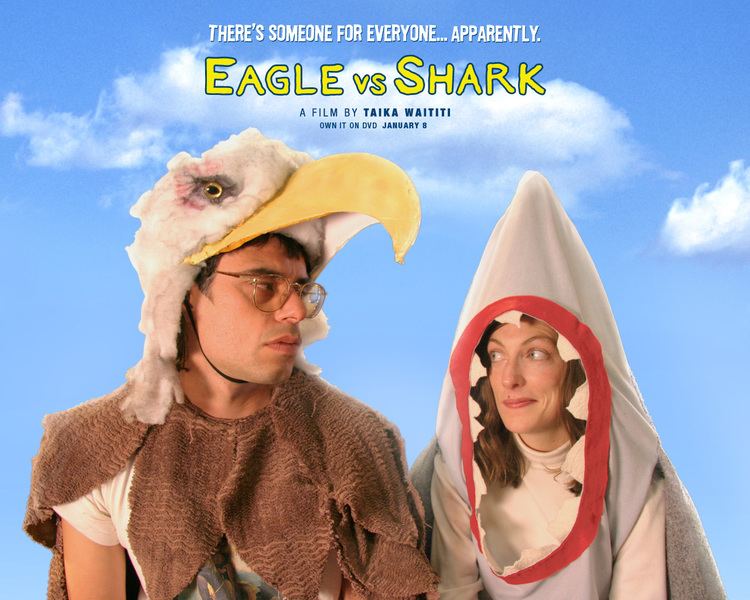 They return home and the family eats dinner. Lily tells a silly joke and the whole group gets along very well. Jarrod comes home to find the group laughing and then kills the mood by saying that he'd been with Tracy all day and that they'd been laughing harder. Jarrod's father Jonah spends most of his time watching an old tape of Gordon winning a cross country meet and reliving the victory that he felt at that time. In the video, Gordon wins the race and is congratulated obsessively by his father. Tracy comes over and the two are celebrating. Jarrod then attempts to come over and is pushed away by the father. Seeing his father watching this and feeling even more alienated, Jarrod falsely announces that he is dating Tracy. Jonah is crushed. Lily, annoyed by this, leaves the house and takes her sleeping bag from the tent, choosing to sleep over on the other side of the yard instead, stubbornly refusing Jarrod's offer to use it. He moves the tent to her and sleeps inside it, although it collapses on top of him.
Annoyed by Jarrod's behavior, Lily decides to go with Doug and Nancy to a local party. She gets very drunk and dances with a lot of boys while Jarrod jealously looks on. Eventually, she runs off, ripping off all her clothes and sleeping in the bushes somewhere. In the morning, she returns, and Jarrod tells her he didn't get any sleep that night worrying about her.
That afternoon, Jarrod, with his family and friends watching, confronts Eric and finds out that Eric is paralyzed and uses a wheelchair. Eric apologizes for how he bullied him in high school, but Jarrod attacks him anyway with a set of nunchucks. Despite his condition, Eric is able to easily wrestle Jarrod to the ground and only relents in his attacks when Jarrod's father tells him to leave him alone.
Jarrod is depressed about his fight with Eric but Lily finds him and attempts to cheer him up. Lily tells him she is leaving for home on the following day—but that could change. At the bus stop, Jarrod is waiting for her, presenting her with a bouquet of lilies. They reconcile and journey back on a bus together.
Jemaine Clement as Jarrod
Loren Horsley as Lily
Craig Hall as Doug Davis
Joel Tobeck as Damon
Brian Sergent as Jonah
Rachel House as Nancy
Dave Fane as Eric
Taika Waititi as Gordon
Chelsie Preston Crayford as Jenny
The film's script was workshopped at the Sundance Film Festival Director's and Screenwriter's Labs in June 2005. The script was sold in August and given a budget of NZ$1.8 million (US$1.35 million). It was shot entirely in New Zealand, in and around Wellington and Porirua, during 25 days in October and November 2005 with a crew of 35 workers.
The film is composed mostly of live action, but segments within the film are done in stop motion by Another Planet Ltd., utilizing both props and actors.
At Cannes 2006 it was announced that Miramax Films had purchased the North American theatrical rights after watching a five-minute trailer.
The creators of the film asked art website DeviantArt to hold a competition to come up with a poster for the film. The winning poster, by DeviantArt user 'puggdogg', was printed in The Onion newspaper.
The film received mixed reviews, receiving a rating of 55/100 on Metacritic and a 53% rating on Rotten Tomatoes. The critical consensus on Rotten Tomatoes was that while there were "frequent moments of wit and mordant humor, Eagle vs Shark needs more to distinguish itself from other precious, Napoleon Dynamite-ish comedies' moments." Joe Morgenstern of The Wall Street Journal commented that "...'Eagle vs Shark' has its own distinctive style, partly thanks to whimsical little interludes of animation, but mainly because it ties blithe absurdity to a rock bed of emotional truth." Jim Ridley of The Village Voice noted the dissimilarity to Napoleon Dynamite saying "Napoleon Dynamite looks like Cary Grant next to the hero of this Kiwi quirk-a-thon: a hulking, sullen creep named Jarrod whose goony sulking, petulant selfishness and dweeby videogame obsession somehow work like Spanish fly on mousy burger-flipper Lily."
Eagle vs Shark's worldwide gross is $US1,298,037. In the US it opened on 15 June 2007 on three screens (one in New York City, two in Los Angeles) grossing $US20,361 in its opening weekend. This was preceded by a series of free screenings, some with a Q&A with Taika Waititi and Loren Horsley, in certain cities to gain a word of mouth buzz.
Eagle vs Shark was released 8 January 2008 on DVD. Bonus features include a commentary by director Taika Waititi, outtakes, deleted scenes with optional commentary, and The Phoenix Foundation music video "Going Fishing".