Russia




240,742 (2010)




Gennady Vinogradov



Dzerzhinsk (Russian: ; ) is a city in Nizhny Novgorod Oblast, Russia, located along the Oka River, about 400 kilometers (250 mi) east of Moscow. Population: 240,742?(2010 Census); 261,334?(2002 Census); 285,071?(1989 Census).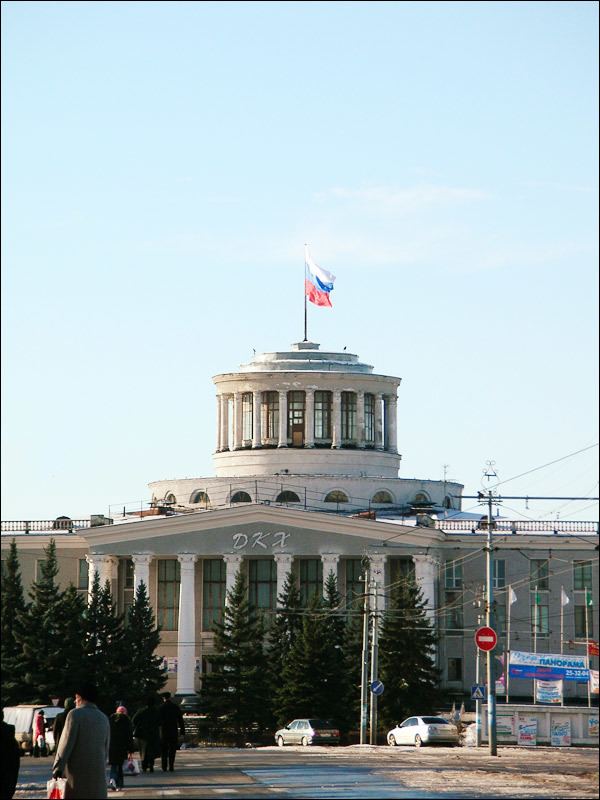 First mentioned in 1606 as Rastyapino (), it is named after Felix Dzerzhinsky, a Bolshevik leader who was the first head of the Soviet Cheka (secret police), since 1929.
The unique architectural construction—the 128-meter (420 ft) steel lattice hyperboloid tower built by Soviet engineer and scientist Vladimir Shukhov in 1929—is located near Dzerzhinsk on the left bank of the Oka River.
Dzerzhinsk, Russia Wikipedia
(,)http://russiatrek.org/images/photo/dzerzhinsk-russia-city-view.jpg(,)http://russiatrek.org/images/photo/dzerzhinsk-russia-city-scenery.jpg(,)http://russiatrek.org/images/photo/dzerzhinsk-russia-city-church.jpg(,)http://russiatrek.org/blog/wp-content/uploads/2013/03/architectural-ethnographic-museum-semyonkovo-vologda-russia-1.jpg(,)http://www.russia-ic.com/img/culture_art/old_bryansk_01.jpg(,)http://ddunleavy.typepad.com/photos/uncategorized/2007/12/04/dzerzhinsk_russia.jpg(,)http://russiatrek.org/blog/wp-content/uploads/2012/10/the-most-polluted-lake-in-the-world-dzerzhinsk-russia-1.jpg(,)http://www.yadvashem.org/untoldstories/database/photos/263/reburing%2520in%2520Lyubonichi.jpg(,)http://media-2.web.britannica.com/eb-media/96/151296-004-D9097057.jpg(,)http://www.toptenz.net/wp-content/uploads/2010/06/DZERZHINSK-560x373.jpg(,)https://timeecocentric.files.wordpress.com/2013/11/norilskjpg.jpg%3Fw%3D480%26h%3D320%26crop%3D1(,)http://news.nationalgeographic.com/news/2007/09/photogalleries/pollution-pictures/images/primary/AP97051501573_461.jpg
(,)http://russiatrek.org/blog/wp-content/uploads/2012/10/the-most-polluted-lake-in-the-world-dzerzhinsk-russia-8.jpg(,)http://i.livescience.com/images/i/000/042/274/i02/dzerzhinsk-russia-110420-02.jpg%3F1320192489(,)http://www.themoscowtimes.com/upload/iblock/4c5/Norilsk-Russia1.jpg(,)http://suchdichgruen.de/public/files/articles/images/w588_eb3812f326b9d22cf4931bfad2ef04f5.jpg(,)http://www.mnn.com/sites/default/files/styles/featured_blog/public/photos/Dzerzhinsk.jpg(,)https://hague6185.files.wordpress.com/2013/12/norilsk-russia.jpg