Covid-19
Caucasian




Dyanne Thorne





Actress




Howard Maurer






October 14, 1943 (age 83) (

1943-10-14

)

Greenwich, Connecticut, US


Ilsa - She Wolf of the SS, Ilsa - the Wicked Warden, Point of Terror, Real Men, The Swinging Barmaids


January 28, 2020 (aged 83) Las Vegas, Nevada, U.S
Dyanne Thorne (October 14, 1936 – January 28, 2020) was an American actress, nude model for pin-up magazines, and former Las Vegas showgirl. She was best known for starring in four "Ilsa" sexploitation movies that influenced the Nazi Exploitation film genre.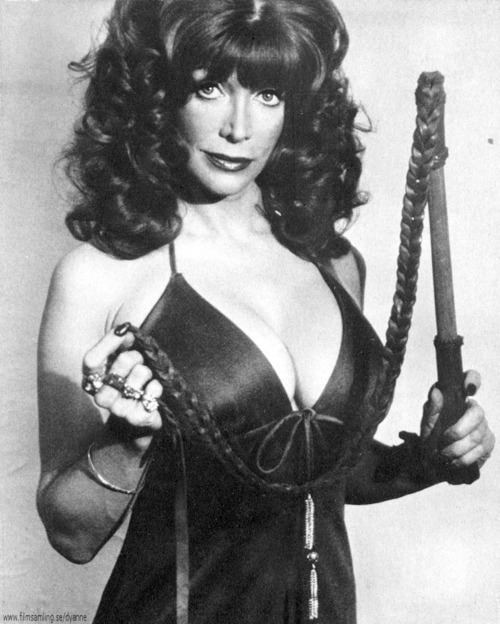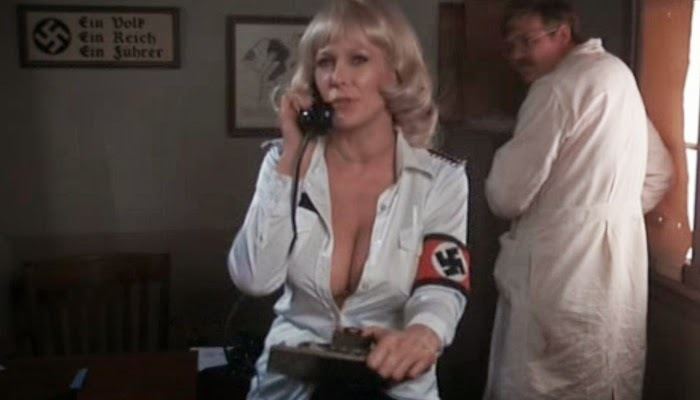 Thorne first appeared as "Lahna Monroe" in the 1964 sexploitation film Sin in the Suburbs from grindhouse director Joseph W. Sarno. Thorne continued to make exploitation films and sex comedies such as Love Me Like I Do (1970) and Wam-Bam, Thank You, Spaceman (1973) before attaining notoriety as Ilsa, a cruel Nazi dominatrix similar to Campbell's Olga. Ilsa, She Wolf of the SS (1974) was a surprise hit that spawned three sequels and a flood of imitators.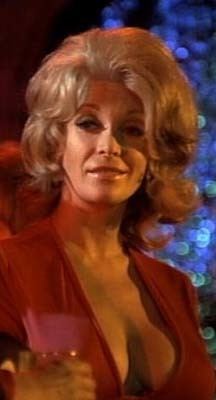 The first Ilsa movie was filmed on the prison camp sets left behind from the Hogan's Heroes television series.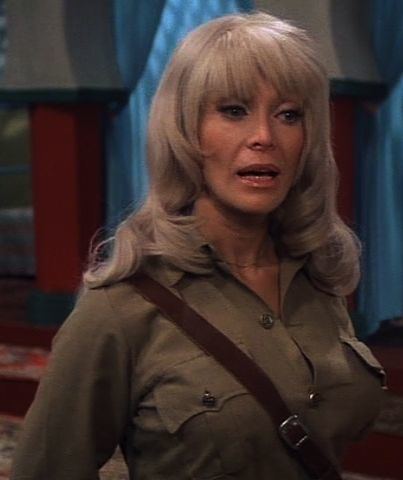 Despite the fact that Ilsa was killed at the end of the film, she was resurrected for a sequel, Ilsa, Harem Keeper of the Oil Sheiks. This was set in the Middle East in an unspecified post-war time period. This was followed by Ilsa, the Tigress of Siberia with Ilsa as the sadistic and over-sexed leader of a Russian gulag in 1953. The last film, Ilsa, the Wicked Warden takes place in a corrupt Latin American "banana republic".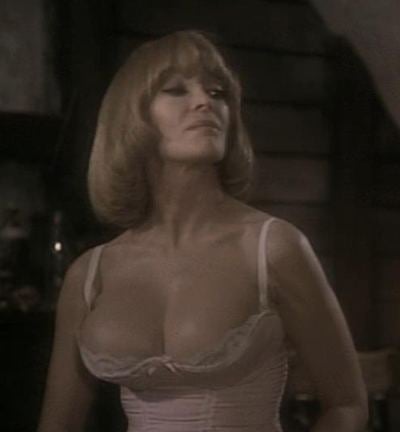 Contrary to some publications, Thorne did start, but she did not complete, her studies for a degree in anthropology. Instead, during 10 years of simultaneous acting, she earned a Ph.D. in comparative religion.
Thorne had married Howard Maurer in 1974. (Both had roles in five of the same movies.) As of late June 2014, both were ordained ministers, who owned an alternative wedding business in Las Vegas, Nevada. They conducted scenic outdoor weddings as an alternative to a traditional wedding chapel.
In 1991, Danish art rockers Sort Sol released the album Flow My Firetear. Track 9 'Dyanne Thorne' is an homage to the artist.
Sin in the Suburbs (1964), Yvette Talman
Point of Terror (1971), Andrea
The Erotic Adventures of Pinocchio (1971), Fairy Godmother
Blood Sabbath (1972), Alotta
Snatched Women (1974)
Ilsa, She Wolf of the SS (1974), Ilsa
The Swinging Barmaids (1975)
Ilsa, Harem Keeper of the Oil Sheiks (1976), Ilsa
Chesty Anderson, USN (1976), Nurse
Beyond Fulfillment (1976)
Ilsa, the Tigress of Siberia (1977), Ilsa
Ilsa, the Wicked Warden a.k.a. Greta, the Mad Butcher and Wanda, the Wicked Warden (1977), Ilsa
Hellhole (1985), Crysta
Real Men (1987), Dad Pirandello
Felony Squad (1966), Diana Porter - in the episode "The Terror Trap"
Felony Squad (1966), Miss Lucas - in the episode "Miss Reilly's Revenge"
Star Trek (1968), First Girl - in the episode "A Piece of the Action"
Space (miniseries) (1985), Entertainer
Dyanne Thorne died in Las Vegas on January 28, 2020 from pancreatic cancer at the age of 83.
Dyanne Thorne Wikipedia