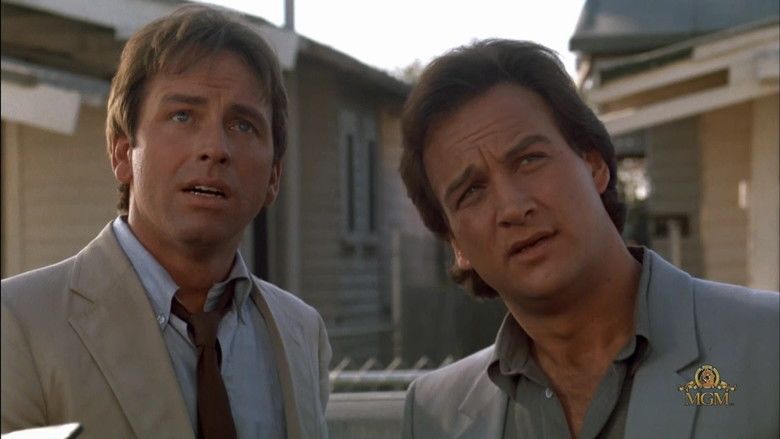 The film opens with Agent Pillbox (John Ritter) walking through a forest, when he is shot and killed by an unseen assassin. Pillbox had been engaged on a dry run for a meeting that was to take place with a group of aliens seeking to help humans eliminate a chemical that will end all life on Earth, which scientists accidentally dumped in the ocean.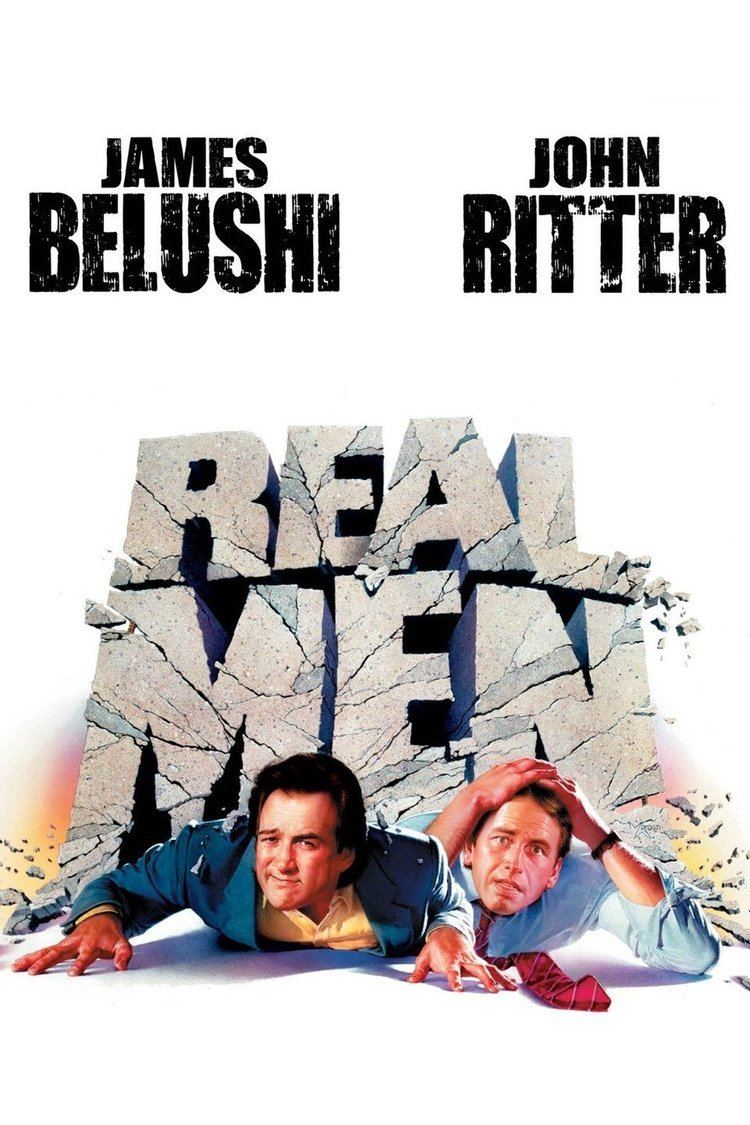 The fee for this lifesaving miracle? The aliens want a glass of water. However, the Russians, along with a rogue element in the FBI, would like to get to the aliens first because they have also offered something called the "Big Gun" - a gun so big that it could destroy a planet.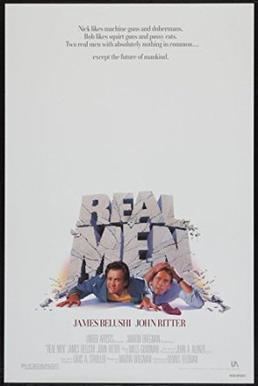 Since the aliens have dealt with Pillbox, he is the only one they trust. Tough guy government agent Nick Pirandello (James Belushi) is recruited to escort a meek office worker named Bob Wilson (also played by Ritter) whom FBI computers have found as a lookalike for the deceased Agent Pillbox. However, Wilson is no agent, having been easily pushed around by a group of bullies who lived down the street, and by a milkman who was trying to seduce his wife.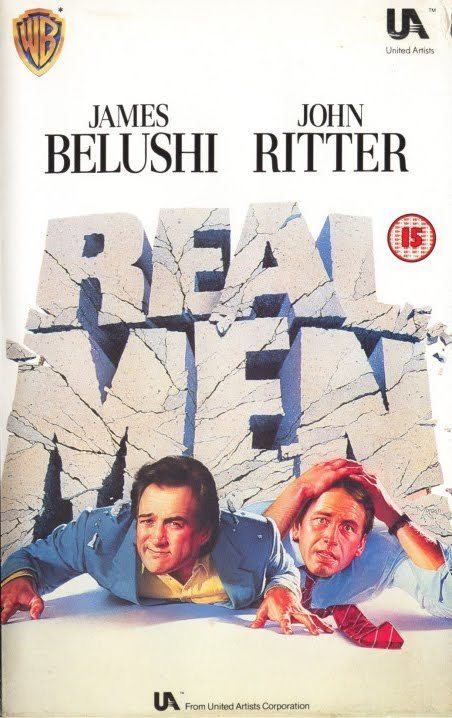 Pirandello is unconventional, and likes to do things his way. He meets Wilson at Wilson's home, with Russian agents close on his tail. Their first meeting is to say the least awkward, with Wilson thinking he's an intruder and trying (poorly, yet comically) to attack him, culminating in a shoot-out with the Russians that devastates Wilson's house.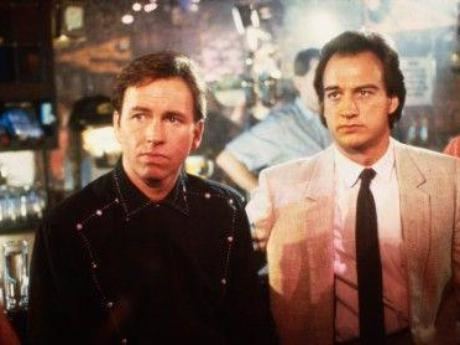 With Wilson now reluctantly in tow, they travel across the country via the "long scenic route" in order to meet with the Aliens somewhere near Washington, D.C. Despite being told the truth, Wilson repeatedly tries to escape (believing the agent crazy and a kidnapper) until Pirandello shows him a piece of alien technology that was gifted to him.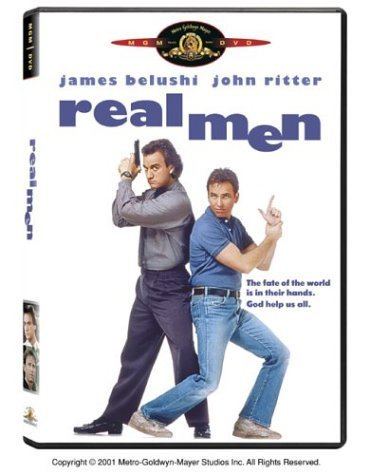 Now a believer, Wilson is willing to do the job, but is still just a weakling compared to Agent Pirandello, that is, until a chance meeting with corrupt FBI agents dressed as clowns. After being lied to, and told he's a sleeper "Super Agent", he charges into battle. Though he's knocked out with one punch by the clowns, Pirandello defeats them, but makes the waking/groggy Wilson believe he did it, though he admits the sleeper agent story was a lie. It proved effective though as Wilson gains a new macho attitude that he'd never had.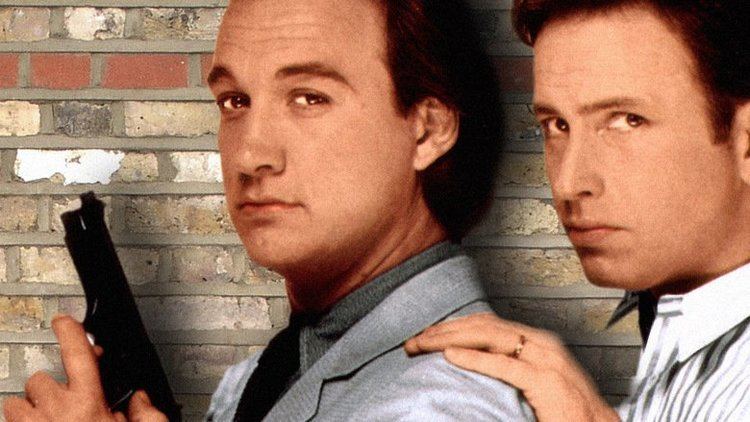 As Wilson grows stronger, Pirandello grows weaker, because he fell in love with a woman (whom he later found was a dominatrix) he met in a bar in Pittsburgh. After Pirandello abandons the mission, Wilson is left on his own. During a final shootout staged in the woods between rogue FBI element and Wilson, Pirandello finally comes to his senses and rejoins the mission. Wilson completes his quest and they receive the "good package" to save humanity.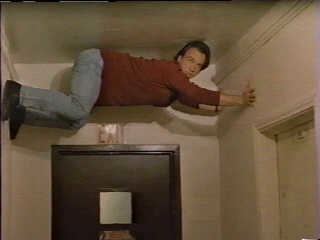 Wilson returns to his home to find it completely rebuilt. Using his new-found machismo, he deals with the bullies and the amorous milkman, bringing the final curtain to the film.
According to DVD Verdict, Real Men was barely released theatrically. The distributor, United Artists, was still suffering the aftereffects of the Heaven's Gate (1980) fiasco and financial troubles were still in full force.