Samuel Elias (better known as Dutch Sam April 4, 1775 in Petticoat Lane, London – July 3, 1816), was a professional boxing pioneer and was active between the years 1801 and 1814. Known as the hardest hitter of his era, he earned the nickname "The Man with the Iron Hand". Dutch Sam also earned the nickname "The Terrible Jew" with reference to his Jewish ancestry.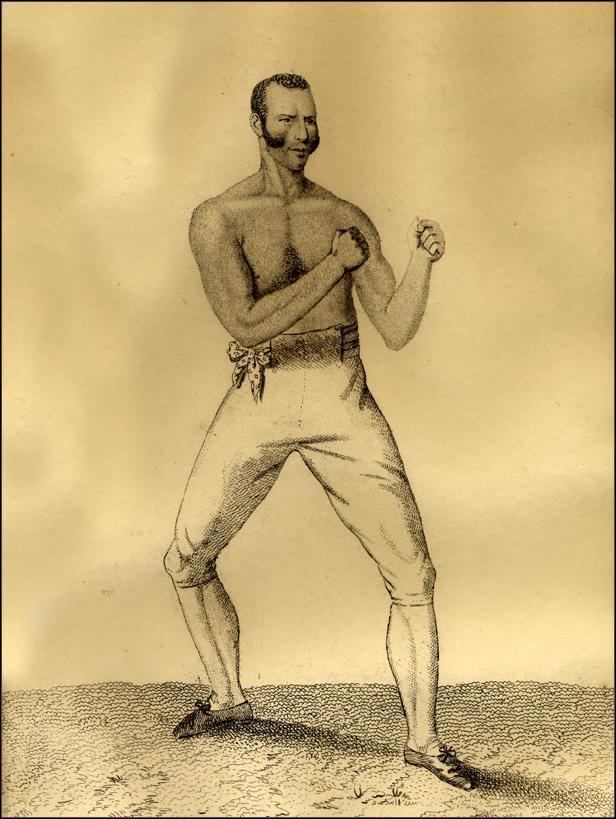 Dutch Sam was born in Whitechapel, London, to a family of Jewish emigres from Holland. Sam suffered anti-semitism like many Jews by the working class whom he lived around. At a young age, like many Jews from the East end of London, he joined the Mendoza's boxing academy and quickly learnt self-defense.
Dutch Sam is known as "the discoverer of the right hand uppercut. In his day it was called an undercut. Dutch Sam created havoc with the new blow until a new way was found to block it."
Dutch Sam was "feared as the deadliest puncher of the London Prize Ring"
The foremost prizefight reporter of the period, Pierce Egan, declared that Sam was a fighter unsurpassed for 'force' and 'ponderosity', and that his 'blows are truly dreadful to encounter' (Boxiana, vol. 1).
Dutch Sam was elected into the International Boxing Hall of Fame, "Pioneer" Category.
Dutch Sam features as a character in Rodney Stone, a Gothic mystery and boxing novel by Sir Arthur Conan Doyle.
Dutch Sam's son, Young Dutch Sam, was also a boxing pioneer. He grew up in the same town as fellow boxers Jackie "Kid" Berg and Ted Lewis.