Brown competes mainly on the ATP Challenger Tour, both in singles and doubles, winning 24 overall titles. He reached his highest ATP singles ranking of world No. 64 in October 2016 and his highest doubles ranking of world No. 43 in May 2012.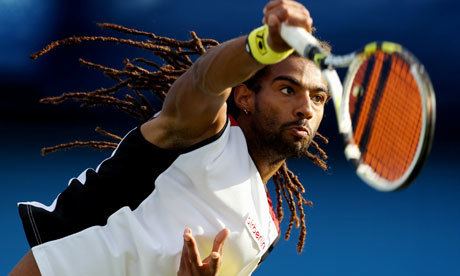 Brown was born on 8 December 1984 in Celle, West Germany, a town situated near the city of Hanover. His father Leroy is native to Jamaica, while his mother Inge is German. Dustin's parents met in Jamaica and later settled in Celle. Outside of tennis, he played sports such as football, judo, and handball throughout his childhood. He began to focus solely on tennis at the age of eight, saying: "When I made the decision to pursue tennis instead of football, of course I wanted to be successful. I didn't want just to end up playing for a club somewhere." Despite not seeing tremendous success in tennis as a junior, he drew attention from Kim Michael Wittenberg, an American who ran a tennis academy near Hanover. Wittenberg regularly gave Brown lessons, and according to his pupil, he "taught him to play tennis."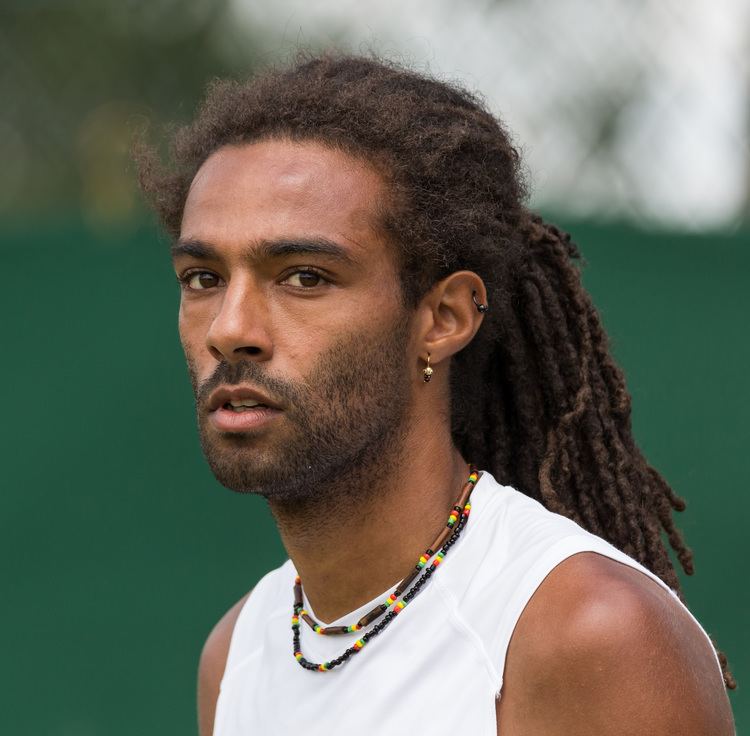 When Brown was 11 years old, in 1996, he and his parents emigrated to Jamaica and specifically moved to the city of Montego Bay. The decision was partly made because of the cost of playing tennis in Germany and to make Dustin more disciplined on the court. He said, "I was pretty mentally soft when I was young. Anything could happen when I played—I could lose my temper, I got disqualified." In Jamaica, in which track and field, soccer, and cricket are considered the most popular sports, he only got a chance to play tennis on poorly maintained public courts and with low-quality balls. Nevertheless, he continued to play junior tennis.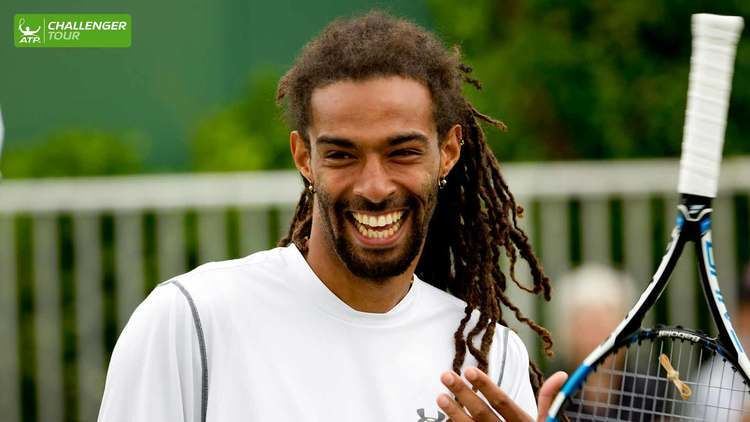 In 2004 20-year-old Brown became unhappy with tennis in the country, but seeing his potential, the family decided to move back to Germany. In that same year Brown's parents gave him a Volkswagen campervan that could sleep up to three people. Since he did not need to stay at hotels, he was able to use the money saved to travel around Europe playing in tournaments. He said, "It was a brilliant idea by my parents, otherwise I wouldn't have been able to go on playing. It was a means of competing week in, week out." Brown, who also owned a racquet stringing machine, would earn money by restringing racquets for other players at a low cost as well as allowing players to use his spare beds for a night.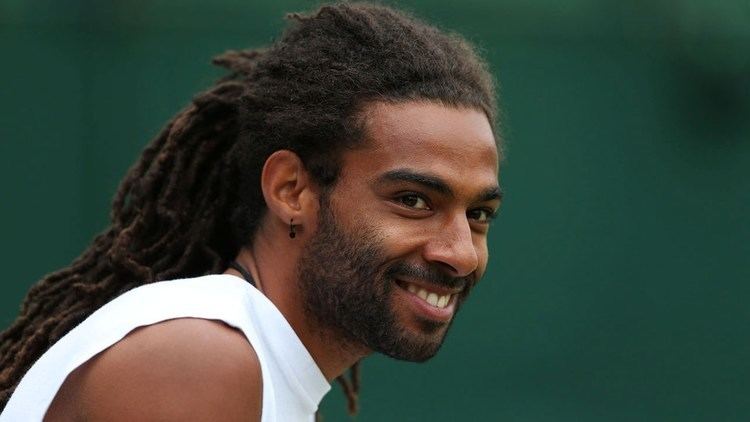 Early in his career, Brown represented Jamaica.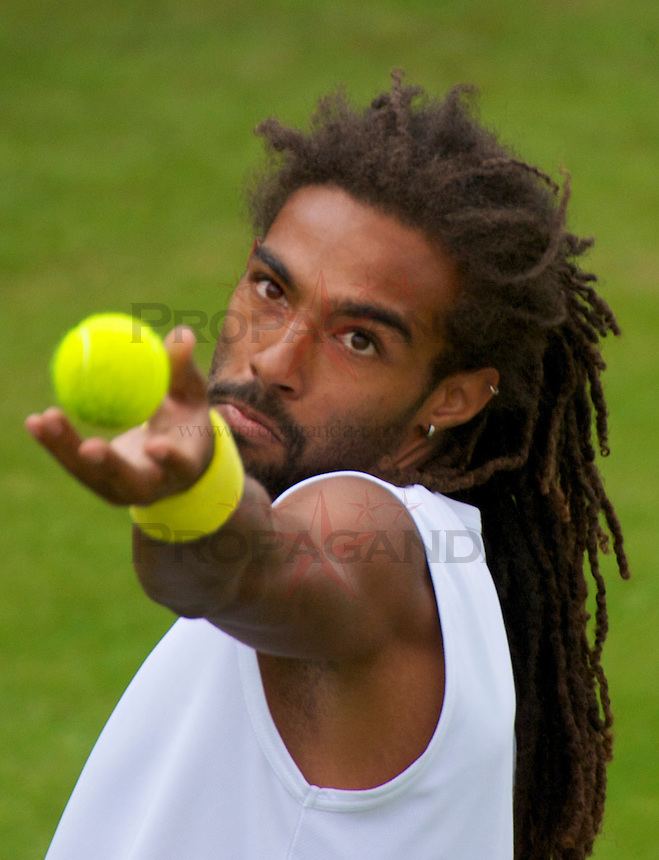 In his second main circuit appearance after a first-round loss at the Hall of Fame Tennis Championships in 2003, Brown defeated fourth seed Marco Chiudinelli and No. 139 Laurent Recouderc to reach the quarterfinals of the 2010 SA Tennis Open in Johannesburg, South Africa, where he lost to eventual runner-up Stéphane Robert. Brown became the second Jamaican after Doug Burke at the 1989 BP National Championships in Wellington, New Zealand, to reach the quarterfinals of a main ATP Tour event.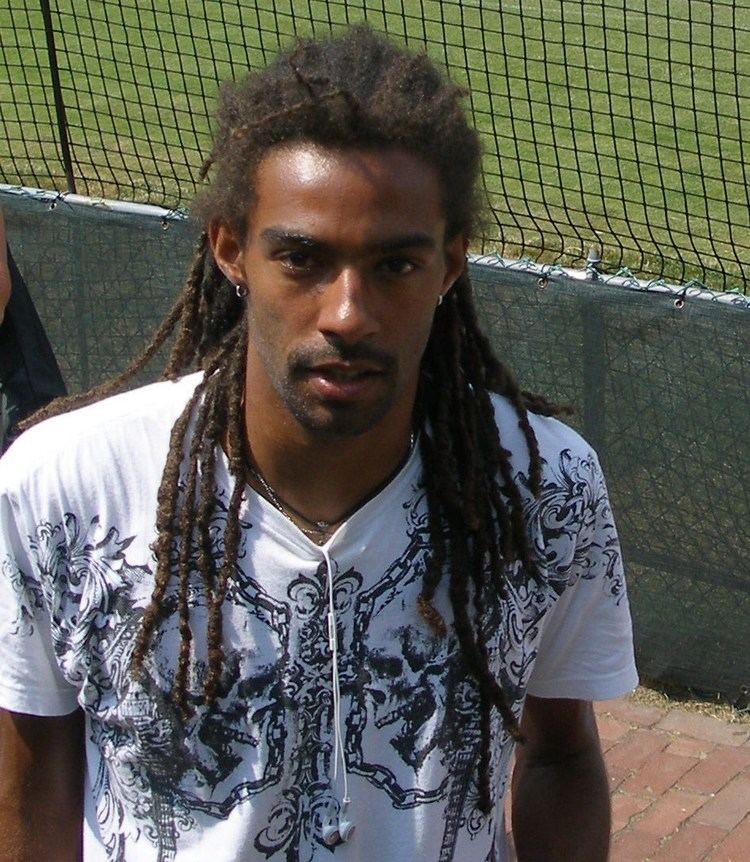 On 17 May 2010 Brown cracked the top 100 for the time first time in his career and attained a singles ranking of world No. 99.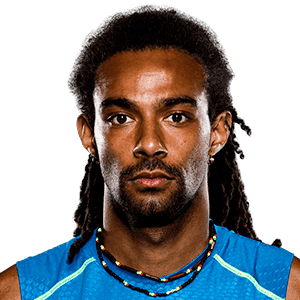 Brown played at his third ATP tour event at the 2010 Aegon Championships (Queen's Club) and defeated his first-round opponent Frank Dancevic, in three sets. He lost in the second round to Denis Istomin of Uzbekistan.
Brown announced in June 2010, that due to a lack of funding and support from the Jamaican Tennis Association, he was tempted to switch nationality, and play professional tennis for Great Britain, his paternal grandparents being British. Instead, in October 2010 he decided to compete for Germany, his country of birth. Brown's first event playing under the German flag was Eckental. Brown won his first title playing under the German flag at the 2010 Lambertz Open by STAWAG.
Brown partnered Jonathan Marray at the 2012 French Open, but lost in the first round. Brown/Marray also reached four Challenger tour finals, winning two in Bosnia and Italy.
Open (Tennis) - Tournament - Dustin Brown (15140179685).jpg|thumb|197x197px|Brown at the 2014 US Open.]] In 2014 he recorded the biggest win of his career by defeating world No. 1 Rafael Nadal at the Halle Open.
At Wimbledon in 2015 Brown came through qualifying without dropping a set. After beating Yen-hsun Lu in the first round, Brown then upset 10th seed and 2-time former champion Rafael Nadal in four sets in the second round, before losing to Victor Troicki in four sets in the next round.
Brown reached his first singles semifinal on the ATP World Tour at the 2016 Open Sud de France after losing eight quarterfinals in a row. There, he lost against top seed Richard Gasquet in three sets.
Brown got to the second round of the French Open in 2016 for the first time.
After winning the 2016 Aegon Manchester Trophy, Brown received a wild card for the 2016 Wimbledon Championships. There, he beat Dušan Lajović in the first round before losing to Nick Kyrgios in the second. Both matches were decided in five sets.
Brown competed in the first round of the 2016 Summer Olympics against Thomaz Bellucci of Brazil. Brown was leading 6-4, 4-4 when he went down with an apparent ankle injury. He was taped up by the medical staff and attempted to reenter the match. He played two points, and Bellucci increased the score to 4-5 in the second set. When it was clear Brown could not return, he retired in tears.
Brown lost in straight sets to Andy Murray at Wimbledon in 2017 in the second round.