India




Bhojpuri, Hindi




Bihar




Buxar



Dumraon is a tehsil (block) in Buxar district in the Indian state of Bihar.
Dumraon is one of Bihars oldest municipalities and one of Indias oldest princely states. It is located 1.5 km south of National Highway (NH) 84 (Ara-Buxar Highway), 20 kilometres (12 mi) north from NH-30 (Patna-Ara-Mohania) and 80 kilometres (50 mi) from NH-2 (Delhi- Kolkata). It is known for its Sinhora. Sights include Bihariji Ka Mandir, Dumrejani mai ka Mandir and Kaliji Ka Mandir.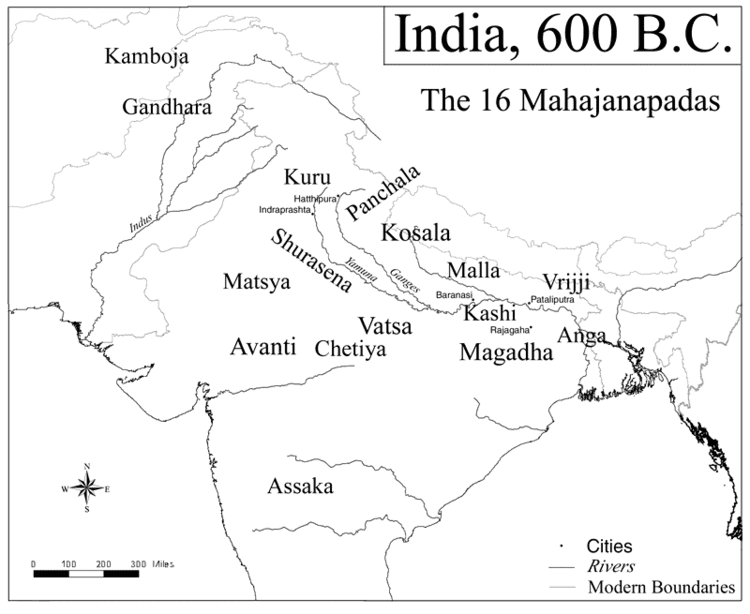 Horilshah founded this town, and so it was earlier known as Horilnagar. Horilshah was a descendant of "Raja Bhoj Of Dhar" and came from Ujjain. As a princely state its boundaries were the rivers Ganges & Son and included part of Uttar Pradesh.
It is known for the case of the heir of Maharani Beni Kuwari. In early 1900s the case was fought in the Privy council. Mahrani Beni Kuawari was the widow of the then Maharaja of Dumraon. She built the famous Banke Bihariji ka mandir in Raj garh. Apparently she adopted a child from Jagadishpur Riyasat but died mysteriously within 24 hours of the adoption. According to British law, the Riyasat was the new ruler, but Sir Keshav Prasad Singh, a member of the Maharajas family alleged that the adoption was false and claimed the throne for himself. The adoption was never verified as the main witness went missing and the other contenders either failed to appear or gave statements in favour of Singh. The Court appointed him Steward of Throne. His last grandson, Maharaja Kamal Singh, was a two-time Member of Parliament from Buxar.
In 1947 after independence the "Privy purse" issued to the Maharaja and Dumraon became part of India.
Dumraon is located at 25.55°N 84.15°E? / 25.55; 84.15. at an average elevation of 61 metres (200 feet).
Dumraon Wikipedia
(,)http://upload.wikimedia.org/wikipedia/commons/f/ff/Ancient_india.png(,)http://images.indianexpress.com/2014/11/chetan.jpg%3Fw%3D600(,)http://2.bp.blogspot.com/_zBTMytkf42M/TIOkJ66938I/AAAAAAAAAXs/E78wi73XXbk/s1600/Samudra%2BMahal%2B-%2Bmain%2Bgate.jpg(,)http://4.bp.blogspot.com/_zBTMytkf42M/TIOiSTPBbaI/AAAAAAAAAXU/UwvlJOUdPiM/s1600/Samudra%2BMahal%2B3.jpg(,)http://static.dnaindia.com/sites/default/files/2014/12/13/292368-chetan-bhagat.jpg(,)http://amitavghosh.com/blog/wp-content/uploads/2014/12/HNT-Man-Vijay-Singh-Dumraon-Tiger-Tops.jpg(,)http://upload.wikimedia.org/wikipedia/commons/0/00/Bismillah_at_Concert1_(edited).jpg(,)https://meenakhshikumari.files.wordpress.com/2014/01/kanthkot3.jpeg
(,)http://maps.maphill.com/atlas/25n20-84e10/maps/shaded-relief-map/shaded-relief-map-of-25n20-84e10.jpg(,)http://static.panoramio.com/photos/large/94729085.jpg(,)http://maps.maphill.com/atlas/25n20-84e10/location-maps/gray-map/gray-location-map-of-25n20-84e10.jpg(,)http://mw2.google.com/mw-panoramio/photos/medium/49715049.jpg(,)http://mw2.google.com/mw-panoramio/photos/medium/46477969.jpg(,)http://i.ytimg.com/vi/wL8iG5hsbm0/0.jpg(,)http://i.ytimg.com/vi/AdP2hzcFgEo/0.jpg(,)http://i.ytimg.com/vi/-jN2SFT9P3o/0.jpg(,)http://i1.ytimg.com/vi/yJ3LbNwx-6c/0.jpg(,)http://i.ytimg.com/vi/yujOyCby63k/0.jpg(,)http://i.ytimg.com/vi/O9IWDCFcG44/0.jpg(,)http://i.ytimg.com/vi/gxEWdv7kNXA/0.jpg(,)http://mw2.google.com/mw-panoramio/photos/medium/57313526.jpg(,)http://mw2.google.com/mw-panoramio/photos/medium/106675333.jpg
(,)http://image.slidesharecdn.com/halfgirlfriend-chetanbhagat-141029013444-conversion-gate02/95/half-girlfriend-chetan-bhagat-18-638.jpg%3Fcb%3D1414564896(,)http://2.bp.blogspot.com/_zBTMytkf42M/TIOmFzWdJ5I/AAAAAAAAAYc/5z5LUSMVNEI/s1600/Samudra%2BMahal%2B2.jpg(,)http://2.bp.blogspot.com/_zBTMytkf42M/TIOjD0mBzUI/AAAAAAAAAXc/Cw0bLtGY2ig/s1600/Samudra%2BMahal%2B1.jpg(,)http://static.zipmytravel.com/images/city/hyderabad/9/purani-haveli-hyderabad-1.jpg(,)http://ste.india.com/sites/default/files/2014/12/05/299327-cbhg.jpg(,)http://www.expatads.com/adpics1/2013/9/House-Boats-amp-Cruise-Goa-2-hrs-999-only5236de7d80cc3d7aad16.jpg(,)http://www.expatads.com/adpics1/2013/1/Magnolia-Villa-Home-away-from-Home50f68b09ed8985e15e6c.jpg(,)https://s.yimg.com/os/publish-images/news/2014-10-21/6a4fdf20-5907-11e4-9d8d-53f62a63d4f1_Author-Chetan-Bhagat-Courtesy-author-s-official-Facebook-page.png(,)http://i.ytimg.com/vi/YJsW7gSlWi0/0.jpg