Nationality

Indian




Occupation

Actor





Name

Dulal Lahiri




Role

Film actor






Born

August 24, 1947 (age 68) (

1947-08-24

)


Movies

Calcuatte - Unabashed, Thana Theke Aschi, Paribar, Ek Phaali Rodh, Agni




Similar People

Swapan Saha, Ashok Bhadra, Haranath Chakraborty, Subrata Sen, Debojyoti Mishra
Vote Vikkha Chaoya | Dramatic Scene | Dulal Lahiri | Tota Roy Chowdhury | Lokesh Ghosh
Dulal Lahiri (born 24 August 1947) is a Bengali film and television actor.
Contents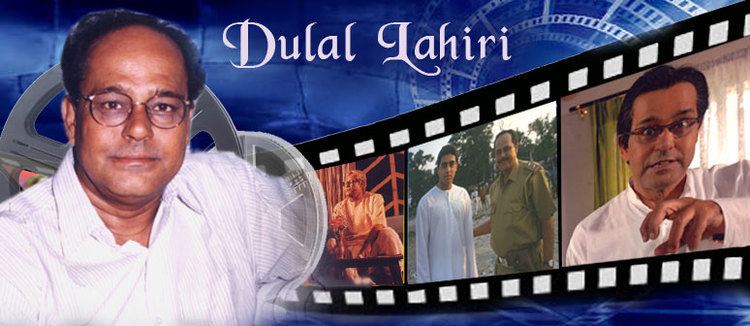 Early life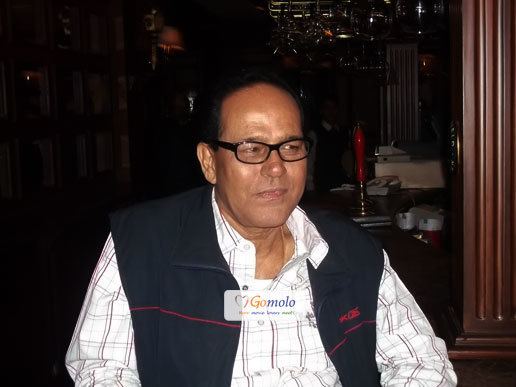 Dulal Lahiri was born on 24 August 1947 in Kolkata. After passing Higher Secondary examination in 1963 from Scottish Church Collegiate School, he got admitted in the Surendranath College, under the University of Calcutta, from which he graduated. Lahiri took tabla lessons from Nanku Maharaj.
Acting career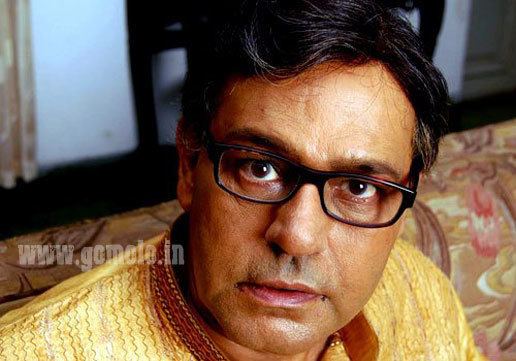 Lahiri was a performer in the Bengali theatre group Sundaram and there he met, Bengali film director Tapan Sinha. In 1982 he made his debut in big screen in Adalat o ekti Meye, though it was a small role.
Filmography
Byomkesh O Chiriyakhana (2016)
Loafer (2014)
Ami Achhi Sei Je Tomar (2012)
Sparsho (2012)
Billu Dalal (2012)
10 July (2012)
Chaap - The Pressure (2012)
Mistake (2012)
Prem Unlimited (2012)
Phire Eso Tumi (2012)
Atmatyag (2012)
Zameen (2012)– Promod
Chaal - The Games Begins (2012)
Dujone Milbo Abaar (2011)
Aami Aachi Sei Je Tomar (2011)
Iti Mrinalini (2011)
Aami Montri Hobo (2011)
Tomake Chai (2011)
Ek Paloke Ektu Dekha (2011)
Love Birds (2011)
Purna Brahma Sri Sri Harichand (2011)
Bejanma (2010)
Love Connection (2010)
Thana Theke Aschi (2010)
Mejobabu (2009)
1 No. Plum Villa (2009)
Aamar Pratigya (2008)
Gharjamai (2008)– Amar Banerjee
Janatar Aadalat (2008)
Shudhu Tomar Jonyo (2007)
Bidhatar Lekha (2007)
Krishnakanter Will (2007)
Minister Fatakesto (2007)
Shapmochon (2007)
Bibar (2006)
Hungama (2006)
Abhimanyu (2006)
Agnipariksha (2006)
Agnishapath (2006)
Nayak-The Real Hero (2006)
Praner Swami (2006)
Ranangan (2006)
Sathihara (2006)
Tapasya (2006)
Agnipath (2005)
Rajmohol (2005)
Sangram (2005)
Agni (2004 film)
Badsha The King (2004)
Cooli (2004)
Paribar (2004)
Pratishodh (2004)
Shakti (2004)
Surya (2004)
Tyag (2004)
Sabuj Saathi (2003)
Sneher Protidan (2003)
Abaidho (2002)
Annadata (2002)
Desh (2002)
Moner Majhe Tumi (2002)
Shyamoli (2002)
Aghat (2001)
Bhalobasar Rajprasade (2001)
Ei Ghar Ei Sansar (2000)
Kulangar (2000)
Mayna (2000)
Paromitar Ekdin (2000)
Rin Mukti (2000)
Satbhai (2000)
Agnishikha (1999)
Dadabhai (1999)
Gariber Raja Robinhood (1999)
Jugabatar Loknath (1999)
Kanchanmala (1999)
Madhu Malati (1999)
Satyam Shivam Sundaram (1999)
Nayaner Alo (1998)
Kamalar Banabas (1998)
Naag Nagini (1998)
Praner Cheye Priyo (1998)
Ranakshetra (1998)
Shesh Kartabya (1998)
Sundari (1998)
Dus Number Bari (1997)
Gane Bhuban Bhoriye Debo (1997)
Matir Manush (1997)
Nishpap Asami (1997)
Yoddha (1997)
Bhoy (1996)
Jhinukmala (1996)
Joy Bijoy (1996)
Lathi (1996)
Pran Sajani (1996)
Rabibar (1996)
Sakhi Tumi Kar (1996)
Naginkanya (1995)
Prem Sanghat (1995)
Sangharsha (1995)
Sansar Sangram (1995)
Danga (1994)
Kalpurush (1994)
Katha Chhilo (1994)
Phiriye Dao (1994)
Rakta Nadir Dhara (1994)
Arjun (1993)
Rakter Swad (1993)
Tomar Rakte Aamar Sohag (1993)
Hirer Angti (1992)
Ek Pasla Brishti (1991)
Chetana (1990)
Agnisanket (1988)
References
Dulal Lahiri Wikipedia
(Text) CC BY-SA