Haranath Chakraborty





Film director






Sathi, Chhayamoy, Nater Guru, Refugee, Chalo Paltai


Ranjit Mallick, Anjan Choudhury, Dipankar Dey, Prosenjit Chatterjee, Anamika Saha
Haranath Chakraborty (alternate spelling Haronath Chakraborty Bengali: হরনাথ চক্রবর্তী) is an Indian Bengali film director. He is assistant director of Anjan Choudhury Group. His first directorial debut film Mangaldip was released in 1989.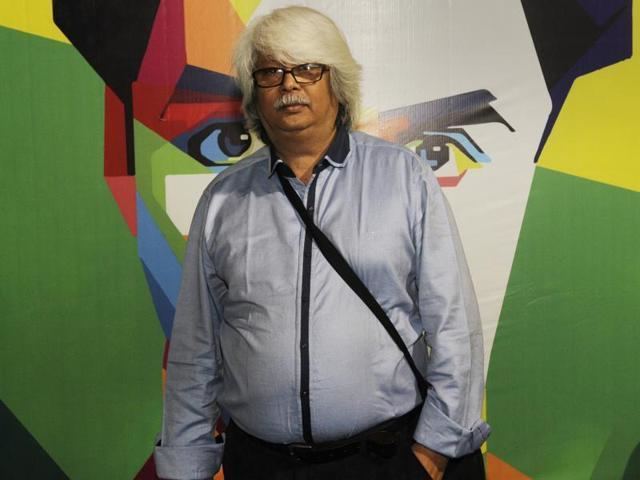 Chakraborty's film, Ganrakal (2004) won the Bengal Film Journalists' Association – Best Clean & Entertainment Film Award.
Mangaldeep (1989)
Nabab (1991)
Sangharsha (1994)
Mahan (1996)
Bidroho (1997)
Ajker Santan (1997)
Ranakshetra (1998)
Raja Rani Badsha (1996)
Dai Daitya (1999)
Sasurbari Zindabad (2000)
Ashray (2000)
Pratibad (2001)
Dadathakur (2001)
Sathi (2002)
Sangee (2003)
Nater Guru (2003)
Surya (2004)
Gerakal (2005)
Swapna (2005)
Sangram (2005)
Raju Uncle (2005)
Refugee (2006)
Tulkalam (2007)
Nabab Nandini (2007)
Bajimat (2008)
Maa Amar Maa (2009)
Jor Jar Muluk Tar (2010)
Chalo Paltai (2011)
Chhayamoy (2012)
Amar Bodyguard (2013)
Amar Prem (2016)
Haranath Chakraborty Wikipedia